From Communal Casserole to the Sausages that Saved Jewish Lives | Exploring Portugal's Lesser-Known Culinary Traditions
We uncovered unusual delicacies and strange stories by ditching the coastal tourist trail for the interior
Before I made my way toward Western Iberia, I only had the vaguest perception of what Portuguese food really involved. I'd had custard tarts in Borough Market once, and yep, I occasionally find myself tucking into a boneless peri peri thigh at Nando's. Oh and I have a memory of eating a grey steak about a decade ago in an empty Portuguese restaurant in a sad beach resort in Spain. But that was about it.
Given this (admittedly limited) prior experience, Portugal wasn't exactly top of my list when it came to potential destinations for a food odyssey, but as an open-minded individual I went ready to be convinced. And the plan – heading away from the big cities of the coast to explore what the small town culinary scene had to offer – sounded like a solid one.
Happily, my hunch proved right: Portugal, I learned, is home to incredible food, much of which can be found miles from Lisbon or Porto, and none of which looks anything like the things on the Nando's menu.
I also very quickly learned that Portuguese people love nothing more than sausage. In three days of eating my way round inland Portugal, I encountered a staggering amount of sausages. Many had interesting (and sometimes downright dark) stories behind them, and none of them, I am happy to report, resembled the skinny, off-white, starch-filled bangers we serve up with mash here in the UK – sausages that surely were never part of any living thing.
"These are a people who love nothing more than a sausage."
No, the Portuguese sausage tends to be the dense, gristly, definitely-from-an-animal sort. And despite the fact that in normal life I rarely eat pork (due to a sentimental fondness for those curly-tailed, merry-eyed creatures) it was hard to avoid encounters with this staple.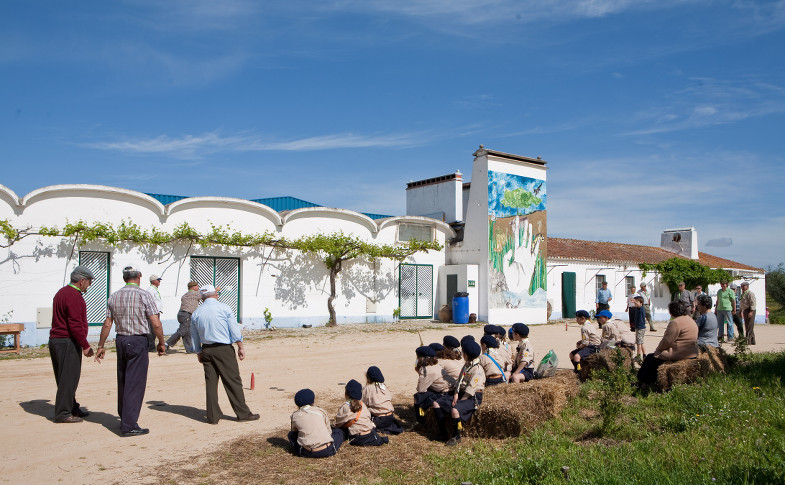 My gustatory adventure began at Herdade do Freixo do Meio, a co-operative farm located about an hour and a half's drive from Lisbon. There's a utopian, communal atmosphere to the place the sort that makes you want to wash your hands of the trappings of city living and instead devote the rest of your days to honestly tending the soil alongside your fellow man.

Local workers do exactly that, before congregating in the enormous, rustic dining hall for communal meals. The farm's overarching ideology is a holistic one, favouring sustainability over the pursuit of profit, and prioritising a respect for the land's natural patterns and rhythms.
Lunch that day was cozida, a hearty stew with a base of vegetables, broth, and chickpeas. To that visitors are invited to add whatever takes their fancy from a glistening display of meat – hunks of beef, swatches of pork fat, and sausages. Many, many sausages.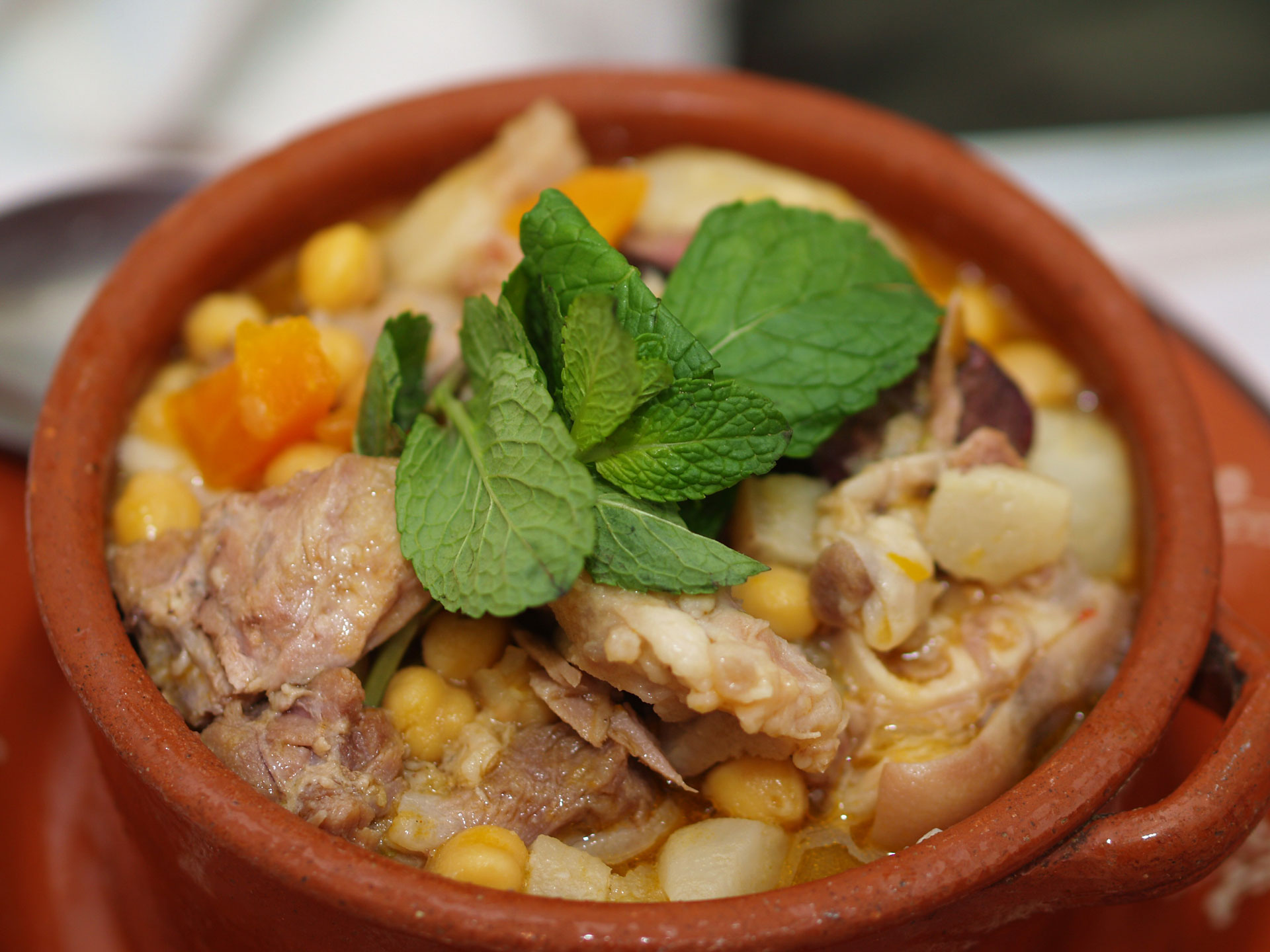 Traditionally cozida was left to cook in clay pots over an open fire while the farmers tilled the land all morning, arriving back to find their meal ready for them – a tradition carried on enthusiastically at the Herbade do Freixo do Meio, where it's washed down with a more than decent table wine.
Acorns are a local delicacy in this part of the country, and especially prized on the farm. Lunch was followed by a slice of acorn cake (which had a slightly earthy taste) accompanied by a little jug of acorn coffee. This latter was not really coffee at all but a hot drink made entirely from ground acorns; it tastes like a mild and sweet filter coffee and is great for the caffeine-intolerant.
"With its Roman templesurrounded by cobbled streets, white-washed houses and fruit carts, Fundão felt a world away from the modern cities of the coast."
Sven Johannsen, who looks after tourists and visitors to the farm, explained how acorns are dried, baked and milled to make flour, which is then turned into "coffee" by adding hot water. "The bitter taste has its origin in the tannins, which we find not only in the peel, but also in the fruit of the acorn," he tells me.
Next stop on our culinary tour was Fundão – a small city equidistant between the country's tourist-trap twin-behemoths. En route we passed through a forest of cherry trees just coming into bloom, and the pretty city of Evora, the capital of the Alentejo region. With a Roman temple at its centre surrounded by cobbled streets, white-washed houses and fruit carts, it felt a world away from the modern cities of the coast.
Lunch in Fundão was at the Herminia restaurant. The highlight of the meal – and perhaps of my entire life – was the discovery of pumpkin jam paired with cheeses. It is, I can safely say the best sweet accompaniment I've ever tried to cheese, beating our English pickle or fig jams hands down.
Herminia also served a simple traditional dish of a whole mackerel poached slowly in onions and garlic and little confit tomatoes, which had a wonderfully sweet and gentle flavour. It was easily the finest seafood I tried in Portugal, despite the fact we were nowhere near the sea.
My next destination was the most spectacular. Museu do Côa is a museum of prehistoric rock paintings (that's cave paintings to me and you) on top of a peak where the Douro and Coa rivers meet. The museum building is in itself an architectural marvel – a great brutalist surprise in the middle of rolling fields of olive and almond trees. It overlooks the open-air archaeological site where thousands of Paleolithic etchings of animals, tools and food were discovered in the 1990s.
Here in the Restaurante Coa Museu, an excellent meal began with chorizo and smoked cheese, followed by a perfect steak served with little baked new potatoes a tangle of what were described simply as "weeds". They were in fact, it transpired, a type of cabbage leaf, steamed and served with lots of very good olive oil and salt. The whole was far superior to the perfunctory broccoli and stilton soup you tend to get served in the dingy canteens of most British museums.
Olive oil is a big draw in Douro, where the climate is well suited to tend olive trees. A local producer, Azeite Chousas Nostras, supplies it to the museum restaurant and explains his variations to interested visitors. He started us off with a bog-standard supermarket version, and then gave us some of his own 2016 and 2017 varieties – needless to say the difference was striking.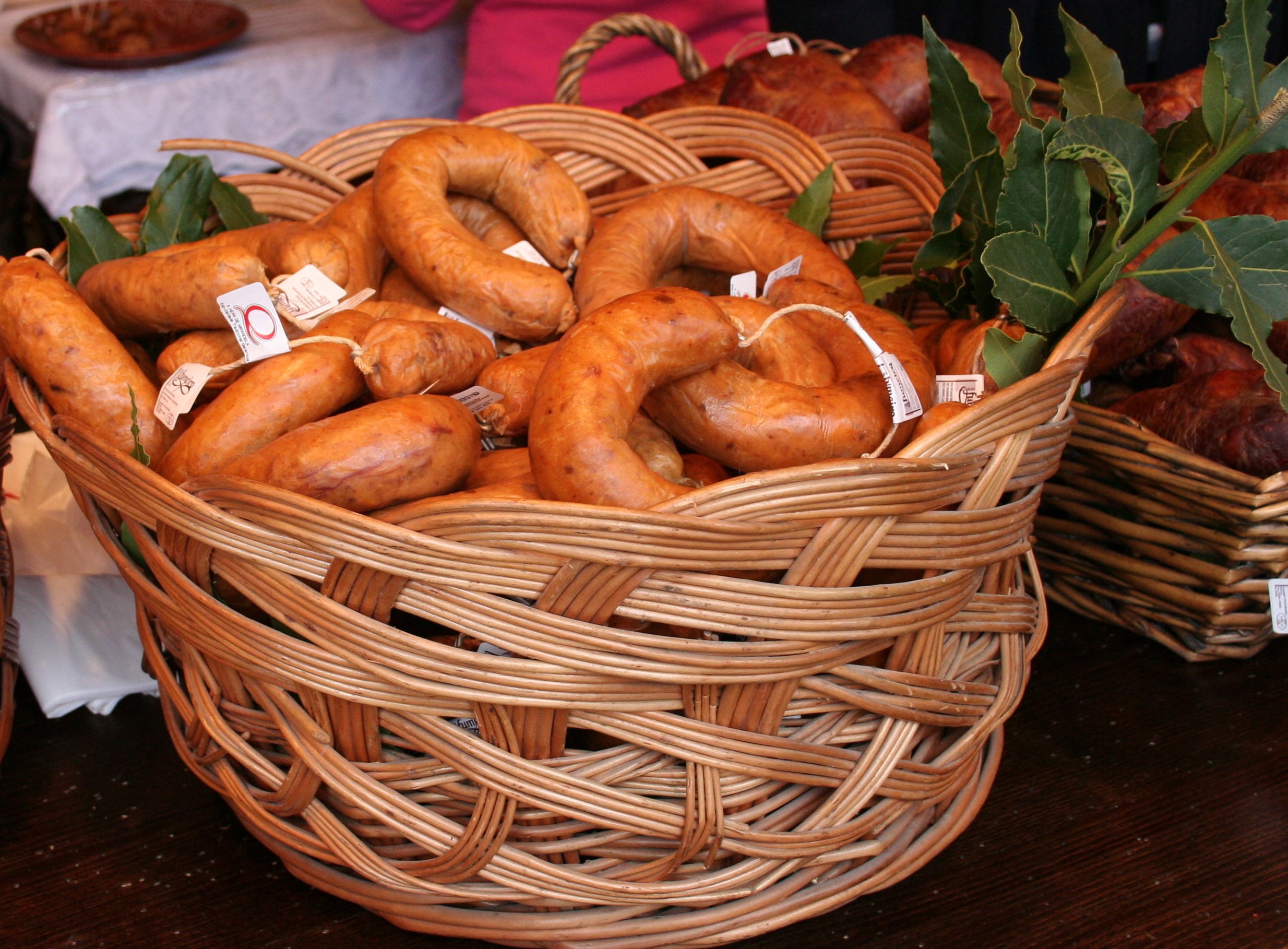 I finished my journey with dinner in Restaurant Eça at Douro Palace Hotel Resort & Spa. The chef, Hélio Loureiro, prepared alheira with pumpkin cream. Alheira is a traditional Portuguese sausage with fairly dark origins. In the 15th Century King Manuel I passed a law ordering that Jews in Portugal either be forced to convert to Catholicism, or face being driven out of their homes, expelled from the country and even killed.
Hoping to avoid identification as non-Catholics, some started turning beef, lamb and the other meats they were allowed to eat into sausages, and hanging them in their home to fool would-be persecutors. To this day, Alheira must be made with anything other than pork (which given my feelings about pigs suited me down to the ground).
Pitched on top of a cliff overlooking the river below, the Douro Palace felt like a perfect place to finish the trip. None of the places I'd visited would feature on a regular tourist itinerary, and it was hard to imagine even foodie travellers making it out here. But for those who did, I reflected, a wealth of new experiences awaited.
As Teresa Vivas, a representative of the catchily-named Associacao de Hotelaria, Restauracao e Similares de Portugal (AHRESP for short) told me earlier in the week, they did things differently out here. "The cuisine from the inland Portugal is much more genuine and rustic," she explained. "There are no new or modern techniques, it's bound by the availability of seasonal products." Far from being a limitation however, Teresa saw that as an advantage.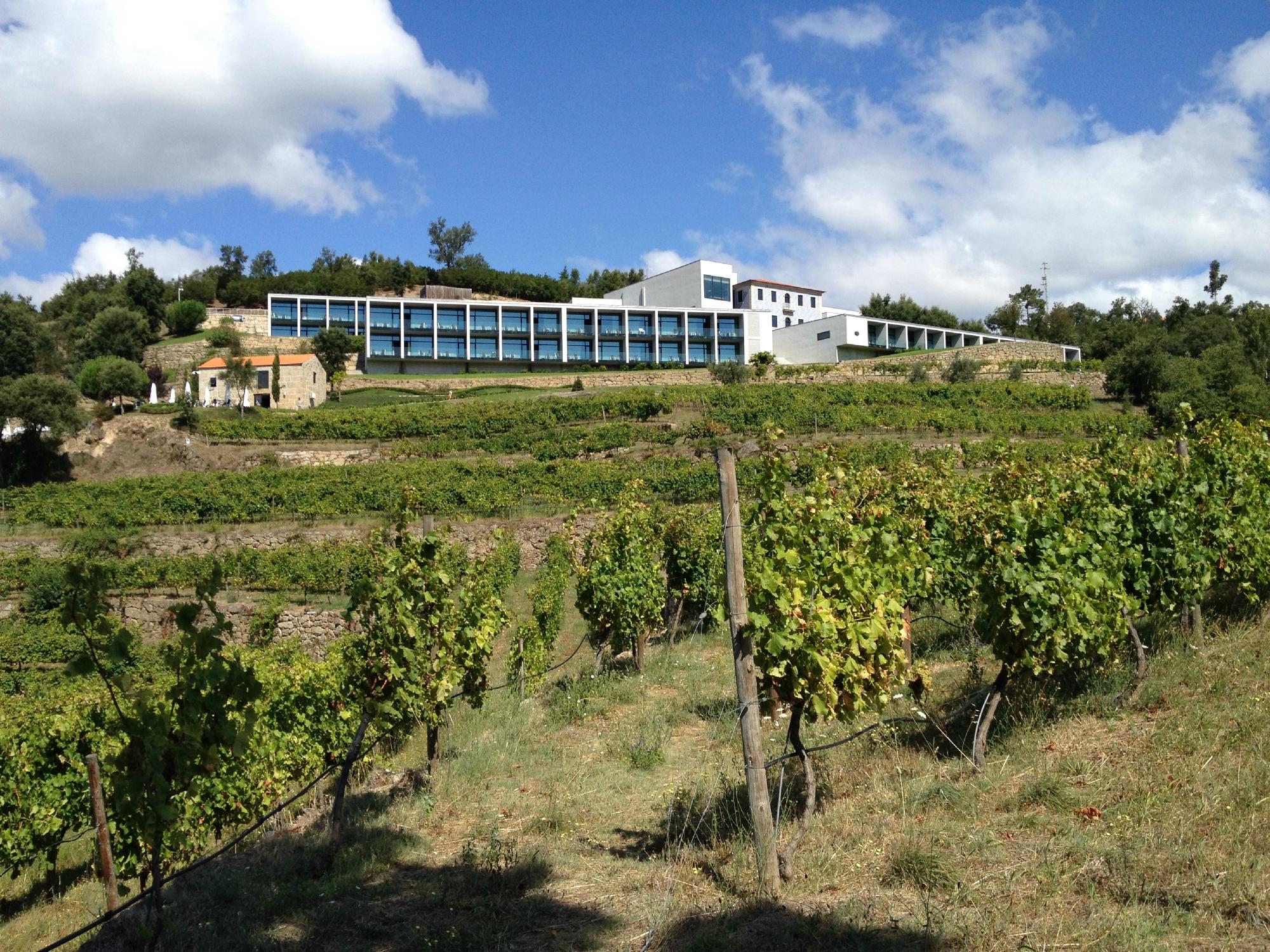 "It's where you can find the real roots of the Portuguese regional gastronomy. It is also in the inland where you can find the roots of traditions from each one of the regions. Gastronomy doesn't begin or end when you're eating, it's part of the cultural heritage here." Eat that Nando's.

Megan Nolan is a freelance writer who lives in London. Her trip was paid for by Taste Portugal.