Meet the Husky-Loving Photographer Living the Landscape-Porn Dream
"Harvesting my first deer and eating its heart on the beach, was a food moment I'll never top."
Photo: Troy Moth
Like looks, Instagram accounts can be deceptive. We scroll our way through the fantasy lives of people we'll never meet, convinced that if we were only a bit more like them we'd finally be happy. Another week in a Mallorcan bolthole; another lunch at Rochelle Canteen—that'd do it.
What we don't see are the early morning sprints to the tube or the hours spent waiting for delayed flights to canter off the runway. We know that the quotidian is a curse that afflicts us all, but on Instagram things like bills and bin bags seem like a distant dream. The thing is, for a small group of people, the dream life actually is a reality.
Troy Moth is one of those people. A few years back, the former fashion photographer swapped shooting for Vogue for a life spent largely in a cabin in the woods on Vancouver Island.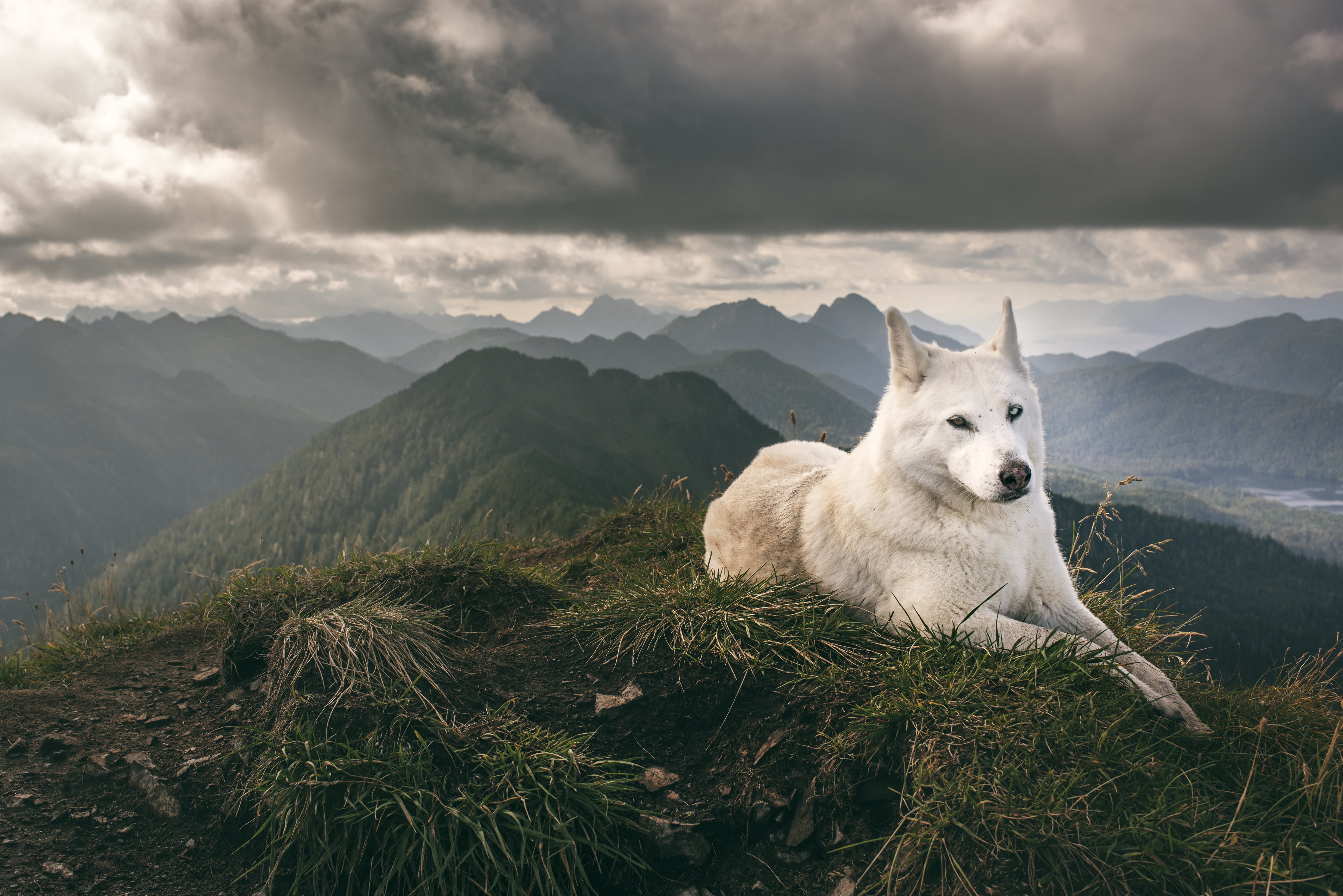 Ever since, he's spent much of his time taking jaw-dropping photos of the brushed pinks and cobalt blues of his immediate surroundings, creating a kind of landscape-porn for those of us who find ourselves daydreaming about how we'd fare out on the ice with nothing but a camera and a good eye for company. Oh, and a husky, too.
"I had been wanting to get a dog for about a decade but couldn't as I was in school, then working in a city, then travelling a lot," the explorer tells me when I ask how he came to meet Nikita, the white husky who's the real star of the Troy Moth show. "I wanted to wait until I was a little more settled in a rural area where I could give the dog a life I felt good about."
Moth spent months checking out local shelters and classified ads in search of the perfect companion. Nikita was two when she padded into his life and the pair have been inseparable ever since. Over the years they've trekked across both Moth's home province of British Columbia and the US, shacking up in tents and at truck-stops.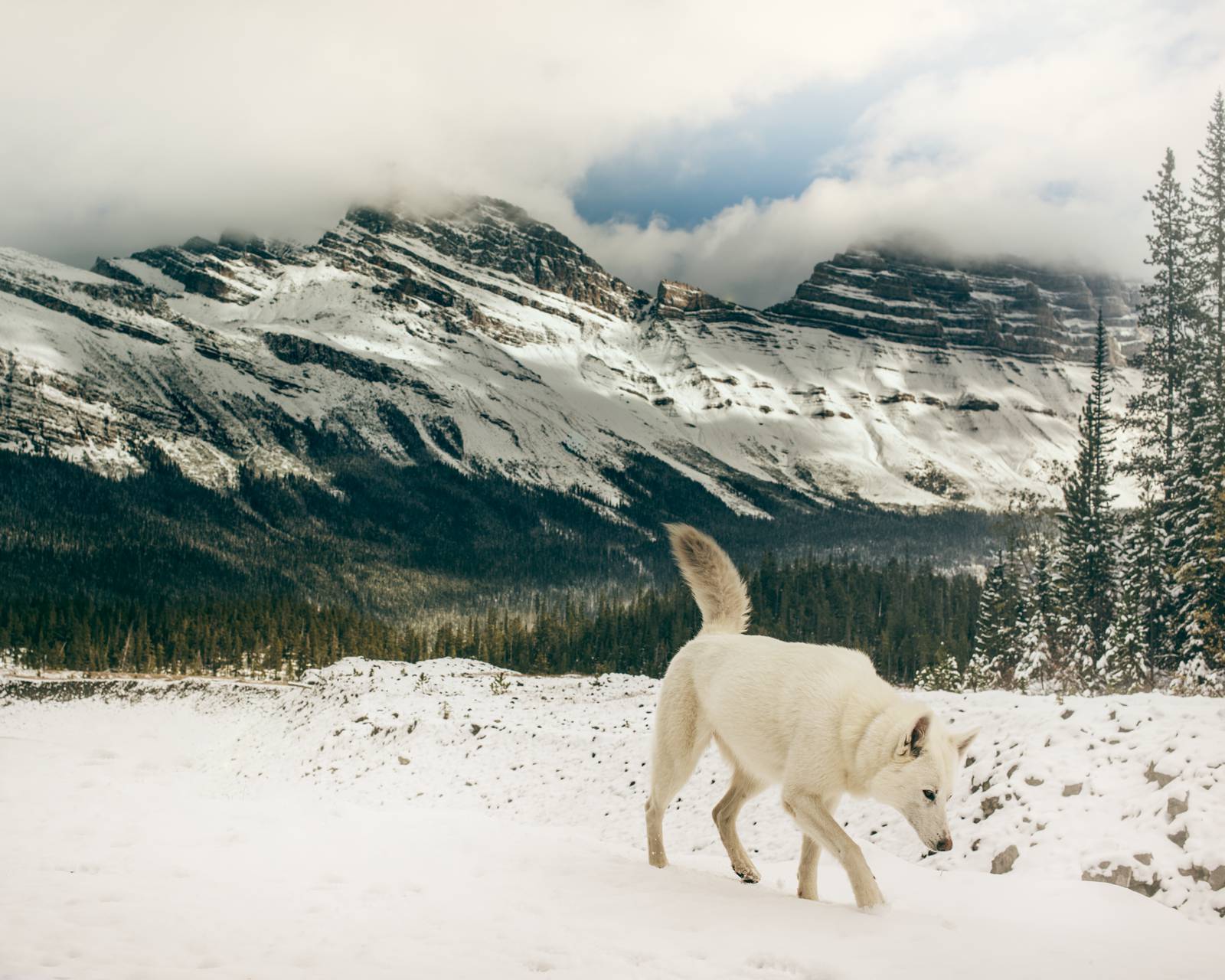 His decision to step back from working with the likes of Harper's, GQ and Rolling Stone came after an encounter with an Anishinaabe elder in northern Ontario who helped inspire him to begin living life closer to nature. He's currently doing this on an 168-acre piece of coastal land that runs across the Tahsis Inlet, just off the coast of northwestern Vancouver Island.
Moth's extended communique with nature has seen him rethink his attitude toward food—it turns out that staying vegetarian in the wilderness of Canada isn't easy. "I hadn't eaten meat in five years," he says, "and I've spent the last decade or so really thinking about where my food comes from. Last year I raised, slaughtered, and butchered 30 meat birds. Taking control like that, filling our freezer, having a healthy supply of meat, is something I take a lot of pride in. Oh, and harvesting my first deer and eating its heart on the beach, looking out at open water was a food moment I'll never top."
It isn't all idyllic out in the wilderness, though. "Bears are a strong presence up here," Moth tells me. "I had more contact with them in three months last summer than I'd had in my entire life combined." Nikita, luckily, did a great job of scaring them off. Even still, things did get hairy. "Sometimes you'll be outside late to take a piss, and you'll unzip your flies, look up and notice a bear there. Five feet away." His advice? "Zip up. And slowly walk backwards. Slowly."
Even in paradise, nature rules.
Follow Troy on Instagram
Tagged: