How to Make Sure Every Night Out Is One to Remember
Menswear designer and Goldy Gin founder Justin O' Shea knows what makes a bar brilliant.
Justin O'Shea has booze on his mind. It's just gone eleven in the morning and the fashion designer, bespoke gin manufacturer, and former miner is sat outside an organic grocer in East London, sipping on an oat milk latte. The mid-spring sunshine bouncing off his numerous rings, as he is thinking back to the year he spent driving trucks around the bauxite mines of Nhulunbuy in Northern Australia.
"Rolling up to a mine reeking of rum every morning probably wasn't going to fly," he says. "I was 28, 29, and I was like,'Yeah, I'm quite health-conscious despite being an alcoholic, so I need to find something cleaner.'"
O'Shea got hold of the post-work refreshment he was looking for at a barbecue. "One of the dudes there was drinking a can of pre-mixed Gordon's gin and tonic. I tasted it, thought it was pretty good, and that was it." He stuck to those cans for the duration of his mining days and an obsession with the spirit was born. Bottles, he explains, weren't available in Nhulunbuy: mining communities, pubs, and easy access to very breakable glass wasn't a winning combination.
"From an Australian point of view, gin is the Queen Mother. It is an aristocratic, British lady's drink that you can drink all day, sitting around depressed as fuck," he says, a grin spreading over his face. "Which, as you can imagine, doesn't have much appeal to a young dude who wants to be leathered all the time."
Things have changed since then for the former fashion director of Mytheresa. Sure, alcohol plays a leading role in his life—it's the reason we're sat clutching paper cups on a Shoreditch side street—but O'Shea's a slightly more refined customer when it comes to drinks these days.
Goldy Gin, the simple and straight to the point brand he established in 2017 with fellow fashionista Maurice Terzini, is an attempt at rehabilitating a drink with an image problem. "Whiskey and rum have always been cool. Gin hasn't. We wanted to make it cool," he says, adding, "We also had to create a gin that you could drink neat or with sparkling water without making you gag because it tastes like gin."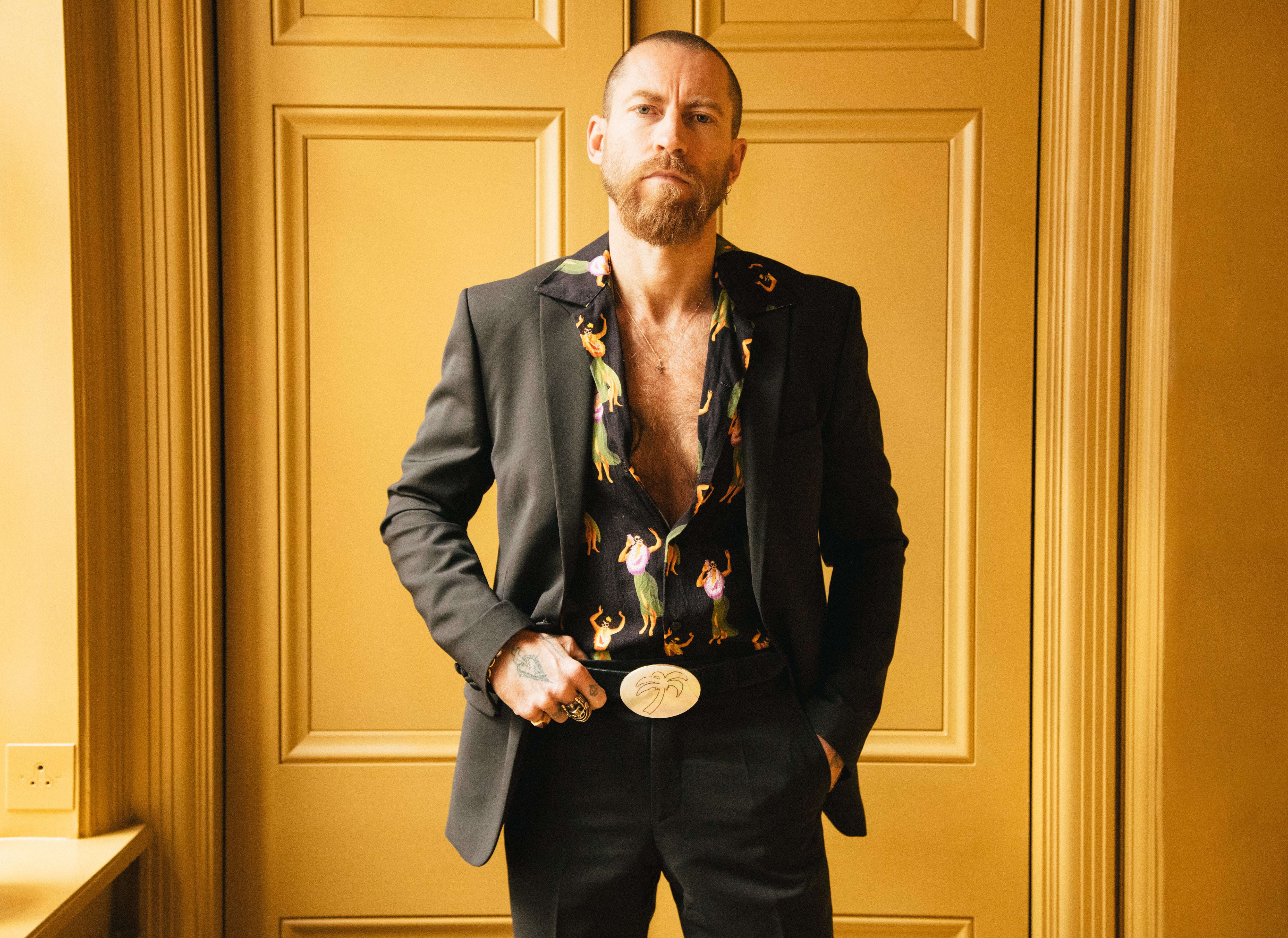 The pair started out with two kinds of customer in mind. There were the trend-conscious drinkers who've seen gin promoted as a clean, white, semi-healthy spirit, who want to try something new. Then there were the people like O'Shea; gin-lovers who value brand-loyalty. "I only drink G&T, I like one gin and I want to drink it every single time and don't really try anything else. I don't need to waiver." Anyone looking to buy the man a present would do well to remember that his preferred tipple is Beefeater.
"You infiltrate that market and you have a repeat customer and that's what bars need," he says. The plan seems to have worked, with Goldy Gin finding a home in some of the world's best watering holes, including the one O'Shea considers his favourite bar in the world: the Hemingway.
A look of pure pleasure washes over his face at the very mention of the Ritz's best-loved Parisian bar. "I don't belong in the Ritz," he says mischievously. "But Colin [Field, the Hemingway's mixologist since 1994 and a man often voted the best bartender in the world] and his team welcome me with open arms and have done so for a decade, whether I've turned up in black tank tops and DMs or a three-piece suit. He's never said, 'Do you know what, bro, tonight's not for you.' This is in a place that serves 30 euro cocktails and is, in theory, one of the most difficult to get into places in the world."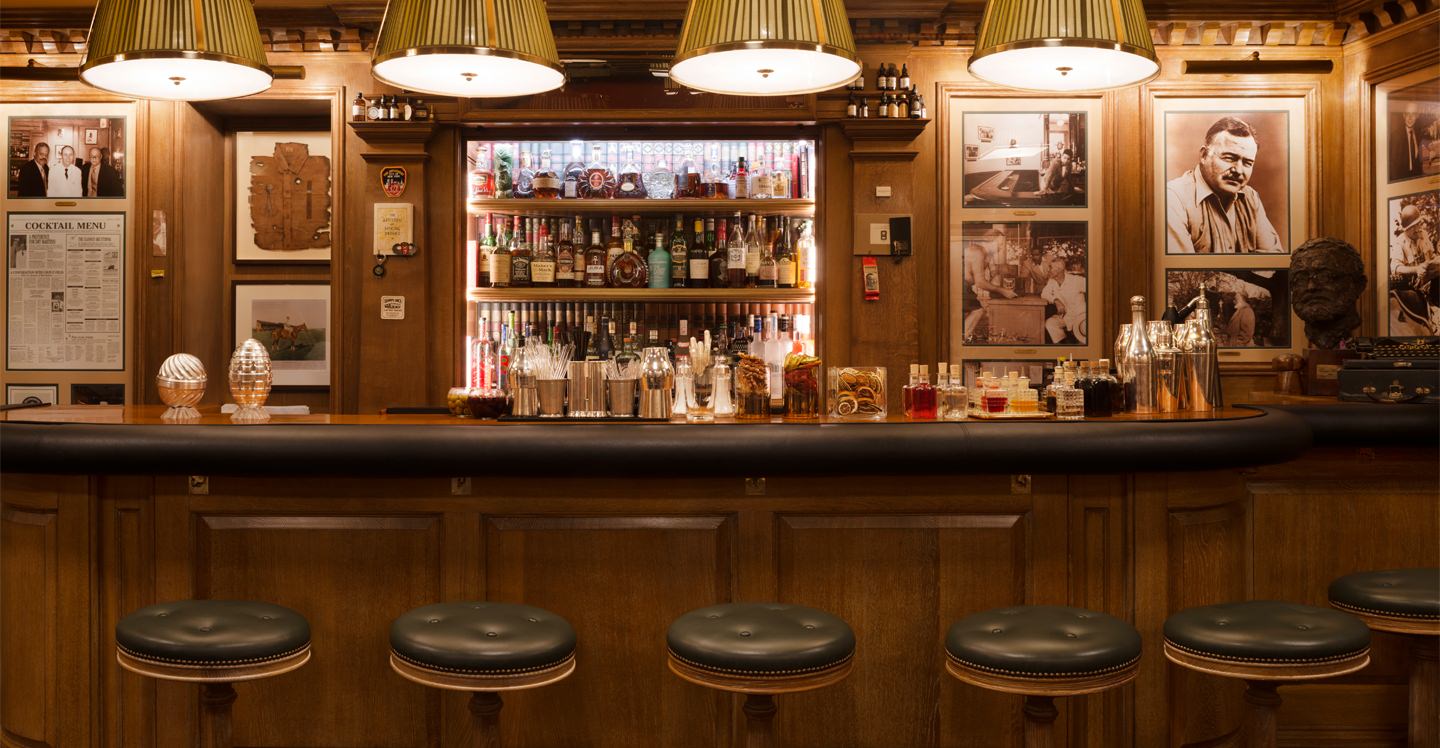 O'Shea has a lot of theories about bars, seemingly the result of years of rigorous study. A lot of those years were spent in The Griffin, a boozer a stone's throw away from our offices in London. "Back when I lived here in 2004, 2005, we'd be there Wednesday to Sunday. We were young guys who'd just finished work and wanted to have fun. As soon as you step in that bar, you'd know it's going to be a great night." That kind of confidence in a venue is all important to O'Shea.

Simplicity is crucial, too. O'Shea doesn't necessarily want a bar to feel like they've got to feed him. "I want to drink and a few bar snacks; nuts and chips, all the shit you eat when you're wanting interaction with staff, sure, but that's all."
He can also instantly assess a bar's potential at providing you with a good time. "I will walk into bars and immediately walk out because they are a shithole," he says. "The atmosphere is off, everyone there is there for the wrong reason; it's an automatic feeling. I want to spend my money and my time in a place that warrants it. Otherwise, its like 'Shit, that's an hour I can't get back.'"
Where, then, can we find the most decent bars? "Its still New York and London for me. People are busy there and they need somewhere to relax, and that's what makes a great bar scene. It's about making people chill out after long shitty days."
We'll drink to that.