Streetwear Evolution | Interviewing Heron Preston
The bootlegger turned creative director launches his online concept store HPC Trading Co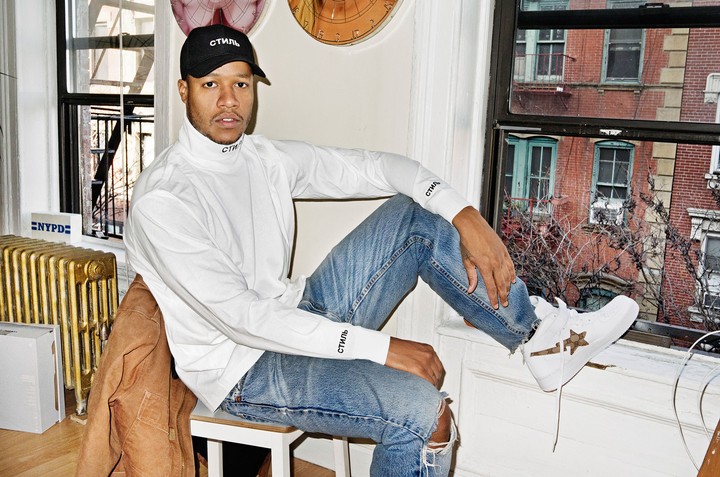 Photo: Andi Elloway
32-year-old Heron made a name for himself as a kind of modern-day Dapper Dan for the Instagram generation. A co-founder of the DJ collective/lifestyle brand #BEENTRILL alongside Virgil Abloh, Matthew Williams & Justin Saunders, since 2012 Heron has been taking ubiquitous brands and logos, re-appropriating them on t-shirts and sweaters, and then dishing them out to his close friends.
Selling them in ultra-limited runs, his rip-off Givenchy Rottweiler tees with 'Givenchy by Heron Preston' written in sharpie at the neck became more coveted than the originals themselves. Next were the long-sleeved bootleg NASCAR tees. With over 17 corporate logos plastered all over them, they soon became a kind of cult status symbol – if you were at a party in Paris and saw someone in one, you knew immediately that they knew Heron. Then came the Reddit posts of kids desperately trying to source NASCAR tees, who soon took matters into their own hands and in a hyper-meta twist of fate, started producing and selling bootlegs of the bootlegs of the bootlegs.


Since then he's consulted on Kanye's Yeezy Season 1 and recently released a line of death metal tees in collaboration with SHOWstudio. Now Heron is back with his first online concept store for his lifestyle brand HPC Trading Co; a carefully curated collection of clothing and artist-made objects that will appear sporadically and in limited edition runs. Amuse caught up with Heron at his apartment in New York to talk creative hard-ons, porno dartboards and the rise of the 'creative director'.
You've come a long way since we put on #BEENTRILL's first DJ gig at Le Baron in 2012 – how long have you been working on the concept store?
I know! Man, that party was wild! I lost my phone mid-crowd-surf! I've been working on setting up this new concept store for the past year; I figured I'd stop jerking around with one-off product drops and have a destination for people to shop new ideas.
What kinds of products do you stock?
The Russian turtleneck and hat, the Narcotics t-shirt and the Street Sweepers were made by me. The dartboards are made by Bowery Bob. Moving forward this site will feature an on-going curation of objects and interesting ideas by my friends and people I discover. Next up will be a series of NYC Tourist inspired shirts I made in collaboration with NYC based artist & designer, Alex Lee.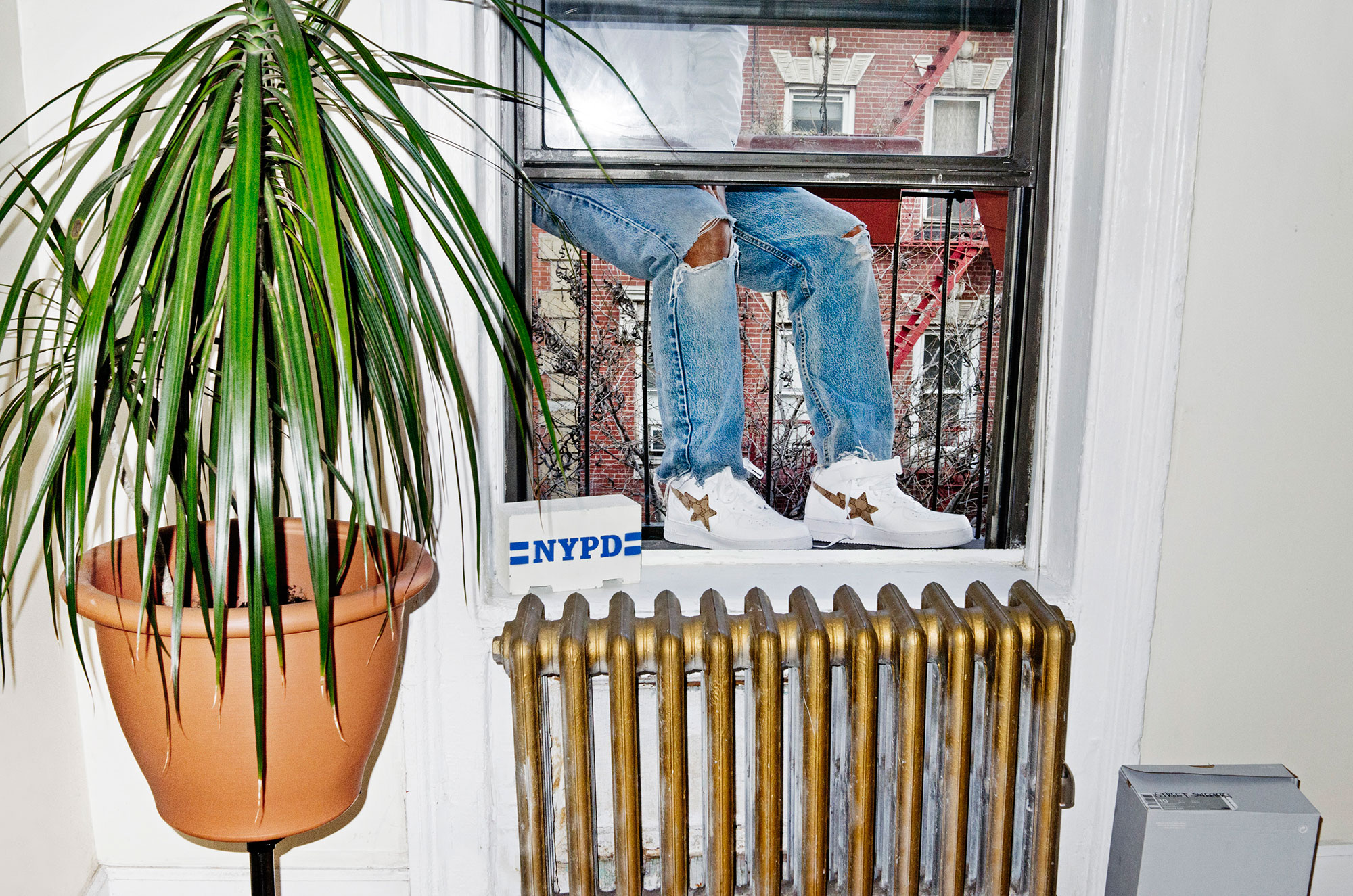 Those Street Sweepers (Gucci x AF1 x Bapesta sneakers) are so good. When they came out, Bapesta's were a total rip off of Nike's Air Force 1's but now you've merged the two so that the Air Force 1's are ripping off the Bapesta's. Was that intentional?
It was kind of accidental in a way, then it fell into making sense. I originally wanted to make a pair of Gucci Air Force Ones for myself. But then I challenged the idea – I had a dream. And it was like, wait a minute, what if I put a Bapesta logo on some Nike's? I had never seen that done before I got a creative hard-on. A competitor collaborating with a competitor. And so I made them. I thought the idea and story was super sticky.
Do you consider your bootlegs as a clothing line or an art project?
An art project – I never wanted to be a fashion designer. I just wanted to make ideas and release them whenever I wanted.
Making it an art project must help you avoid legal action on appropriation right?
Yes definitely. I am not trying to bank on some illegal shit. Everything I do in this realm is super limited and never ever done again. It's more for fun, to help people dream. It's just an expression. I like to raise questions and challenge ideas. I also learned people love things they are not supposed to have.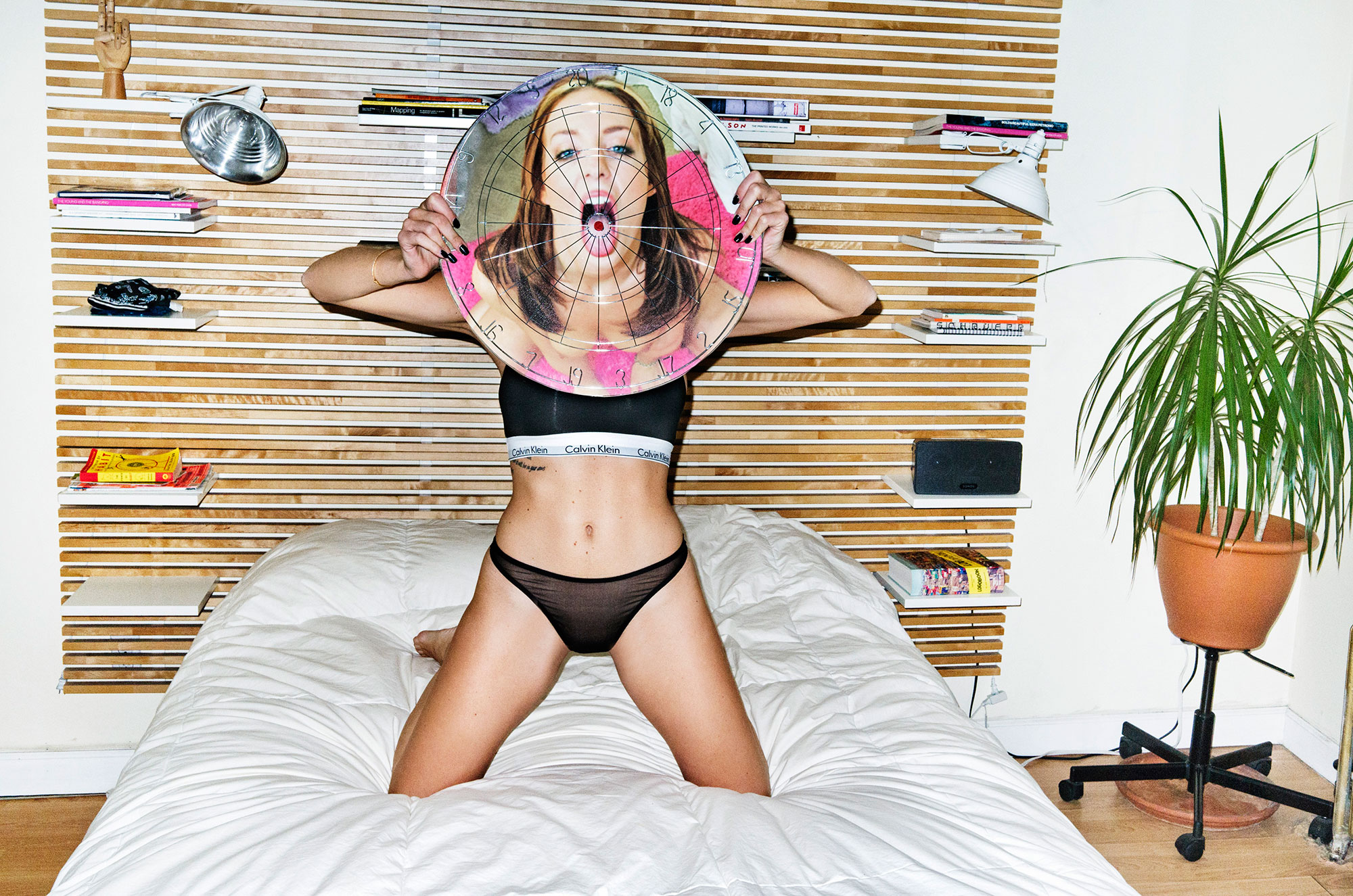 I saw that you and Virgil were working at Tom Sachs pop-up Bodega. Has Tom Sachs been an influence – do you have any plans to work together?
I mean, I feel I've already worked with him, via the Bodega. It was an honour to work there. Virgil and I were the top sellers! But yes I'd love to continue vibing with Tom. He is a huge inspiration for my work. When I moved to NYC I worked at a restaurant that he frequented. One day I waited on him while wearing a fake Rolex from Canal St. He complimented me on it saying "Nice watch." I replied "Oh this thing? It's fake." Then he said "No it's not, It's real." I will never forget that.
Do you think a logo can be subverted?
Yes I do. It's 2016. New Rules. New Meanings. "It's my logo now!" type of mentality. You can take something out of its context, give it a different meaning and it's new again, and this is the time to do it.
How did you start working with Kanye?
I met Virgil on the internet back in 2004 or 2005, because we both had really cool blogs and that's how we found each other, by blogging! [laughs] (What a silly word, 'blog'.) I used to work at this restaurant in New York, and Virgil came to eat there with his friends one day. He walked past me, and recognised me – that's when we finally met in person. Shortly after that I met Kanye. Fast forward a couple years to me working at Nike; I wasn't happy there and Kanye knew that. He also knew I was talented and he liked my work. So one day it kind of just happened while I was on the phone with him he asked me to come work on Yeezy Season 1 in LA, and that was my first project.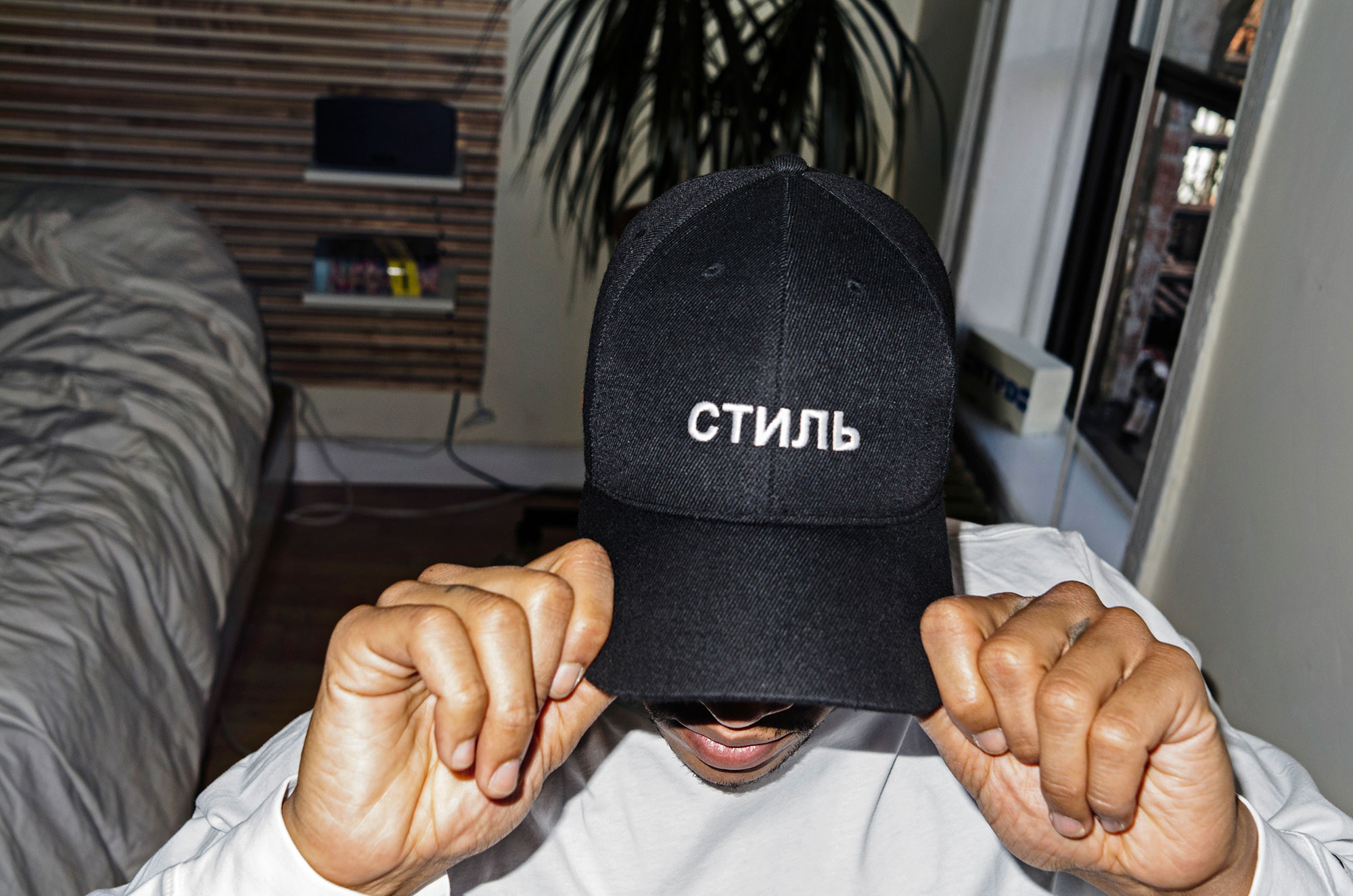 The rise of the 'creative director' has been massive in the last few years – you called this out years ago. Would you consider yourself one?
Yeah sure, people need titles. It's just how the world works. Companies need to feel good about paying you money. I have really good creative ideas. And I know how to connect the dots. I understand people and culture and stay curious as fuck and challenge myself to see and explore the unfamiliar everyday. I ask questions and solve problems that make money.
The rise of streetwear has done a 360 on itself – mass produced product went from cool to lame to cool and then lame again. Was coming back out with super limited product runs, bootlegs and art pieces a reaction to that?
Yes most definitely. I just recently declined sitting on a streetwear panel, because I simply hate the word. They offered to pay me more money, and I still said no. It's too narrow minded and cheesy. I have many friends in that zone, and they are very successful and make money. It's just not for me.
What do you want to do next?
I want to work with cities on large-scale projects. I have two ideas in mind I am obsessed with that I will pursue this year!