Best Indie Magazines | 5 Printed Titles to Inspire Your Next Road Trip
The indie magazines that make our feet itch for the open road
Holiday reads are, more often than not, shit. Bought while stressed in a WH Smiths, our carry-on bags are invariably filled with the same middle-of-the-road dross – the crime novel, the autobiography, the tragic life story. These are often described as 'escapism', a reliable way to turn off your brain on a beach.
But surely, by travelling, we are already escaping? Why, when surrounded by the sights and sounds of a totally new country, would we want to switch off our brains? Reading while on the road should heighten your appreciation of your surrounds, making you double take at the small details and idiosyncrasies that make your destination unique.
This list is our attempt to remedy the situation; presenting five zines and publications which pique our wanderlust and make our feet itch for the open road. They are raw and honest portraits of specific places and peoples. Take them along next time you travel to their subject countries – or simply sit with them at home to enjoy a vicarious vacation.
Swallow Magazine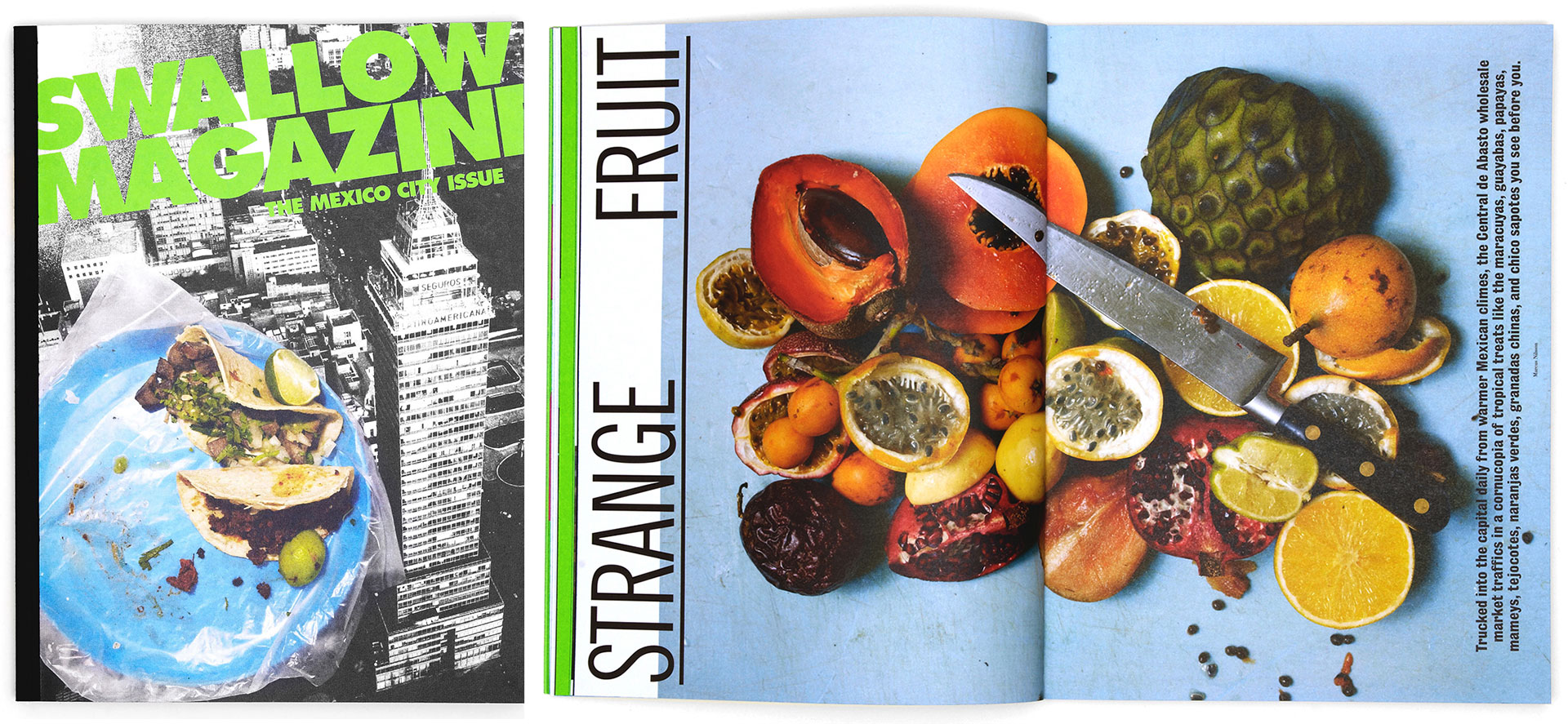 In an Instagram-led world of perfectly composed, impeccably photogenic meals, Swallow sticks out like a sore thumb. Without airbrushing or filters, they present the real gastronomic experiences which make up the place – a perfect recipe for the unpretentious foodie. Each issue focuses on the local culinary traditions and cuisines of a specific country. Such is their commitment to presenting the full sensory experience of a place, their Mexican edition even included a scratch-'n'-sniff section.
Swallow has sadly lain dormant for a while now, but their existing Mexico, Siberia and Scandinavia editions are more than enough to feast your eyes on.
Marfa Journal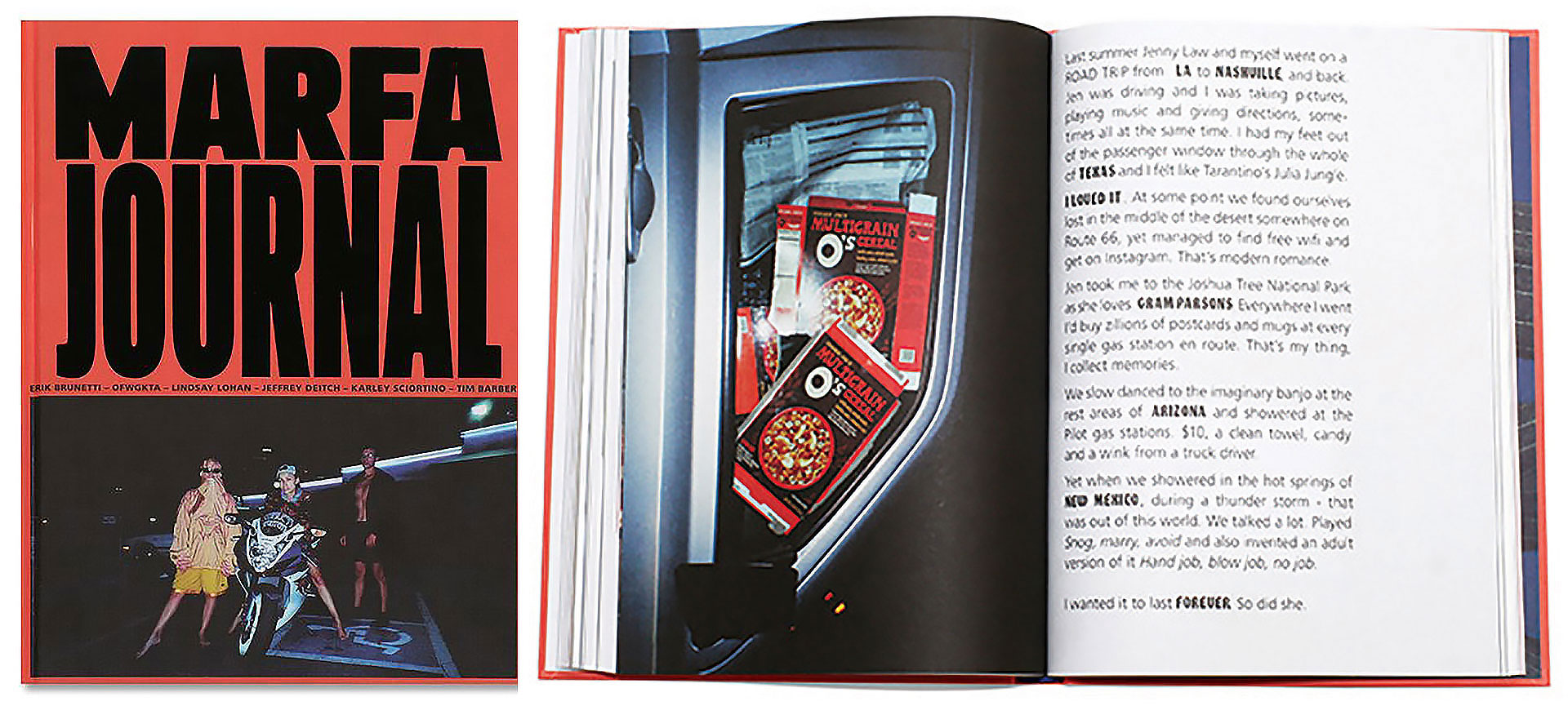 In 1971, the minimalist artist Donald Judd upped sticks from New York and settled in the small Texan town of Marfa. There he transformed abandoned aircraft hangars and military bases into a playground for his sculptural practice. Since then the town has been a magnet for art lovers from across the world.
Issue One of Marfa Journal, created by photographer Alexandra Gordienko, documents a pilgrimage to the isolated town, capturing a plethora of roadside idiosyncrasies along the way. Beautifully hardback bound and supported with interviews from a bevy of well-known creatives, Marfa Journal is a substantial work. Subsequent issues have expanded beyond the town itself, with Gordienko turning her lens to the art and fashion world at large.
Season Pass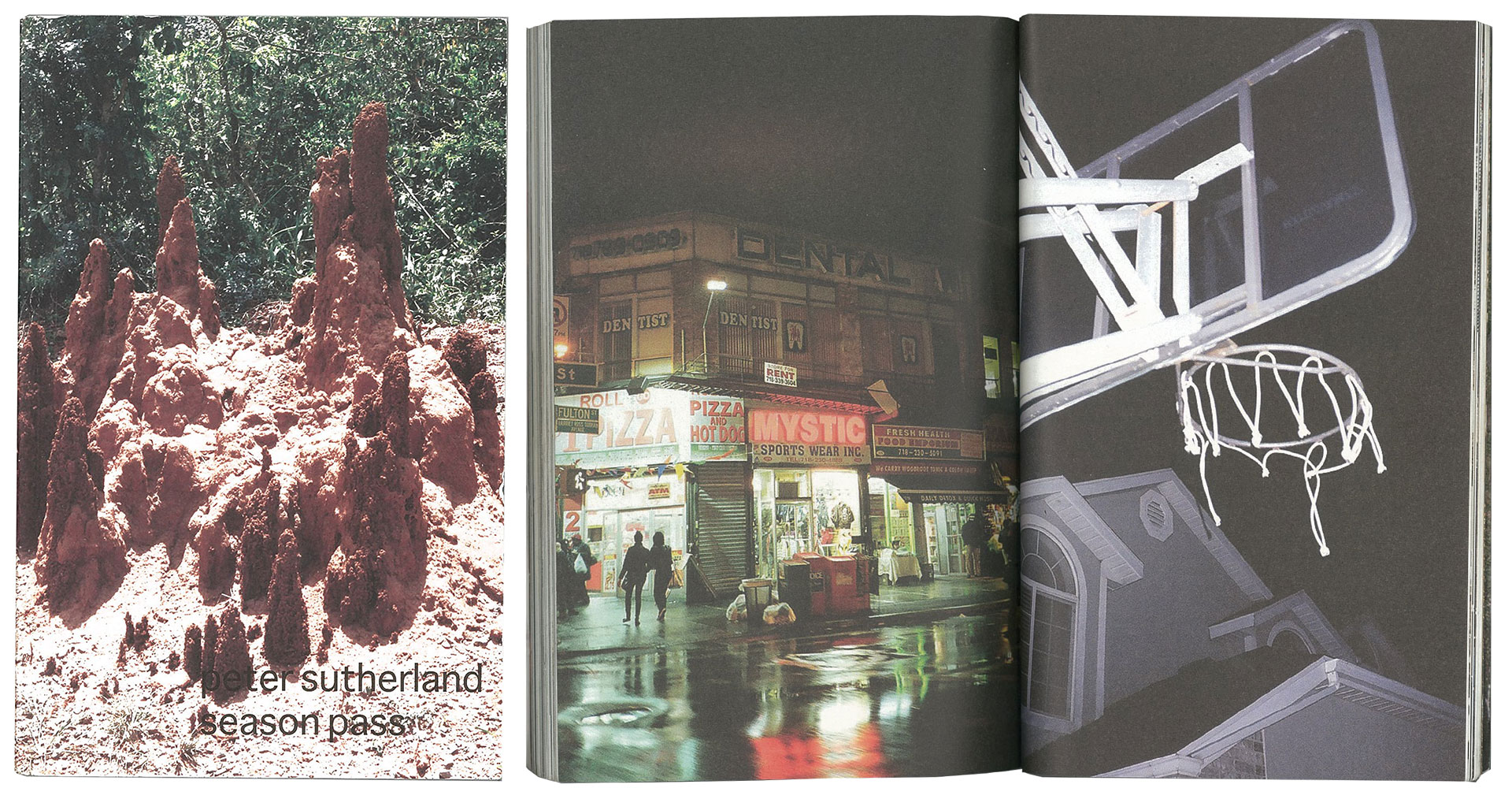 Published in an edition of 500, Season Pass is a trilogy of zines which express the raw excitement and promise of the open road. Functioning mainly as a travel journal, it is an over-exposed homage to the authors all-American odyssey. It is unapologetically analogue, collaged and raw. By juxtaposing street and landscape photography with scans of flyers, tickets and other ephemera, creator Peter Sutherland takes us on an intimate tour of his own personal United States.
Field Trip – Observation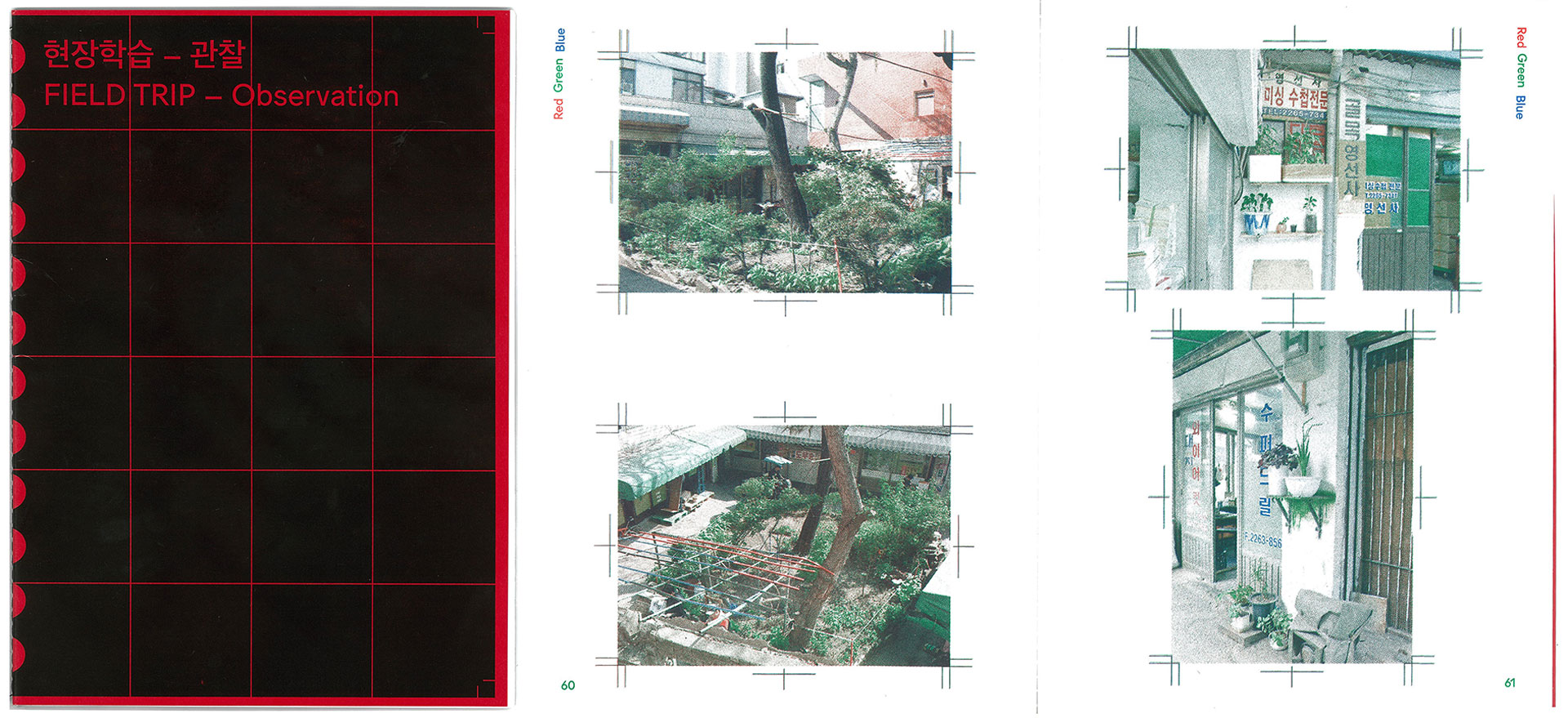 Field Trip is an intimate portrait of Seoul, South Korea. Taken in details – casually snapped with barely a whiff of curation – it builds a layered image of the sprawling metropolis. Presented as a glossy, soft cover edition, this zine's images are complemented by a slick, Bauhaus-esque design system which draws to mind road signs and other utilitarian symbols from the cityscape.
Domains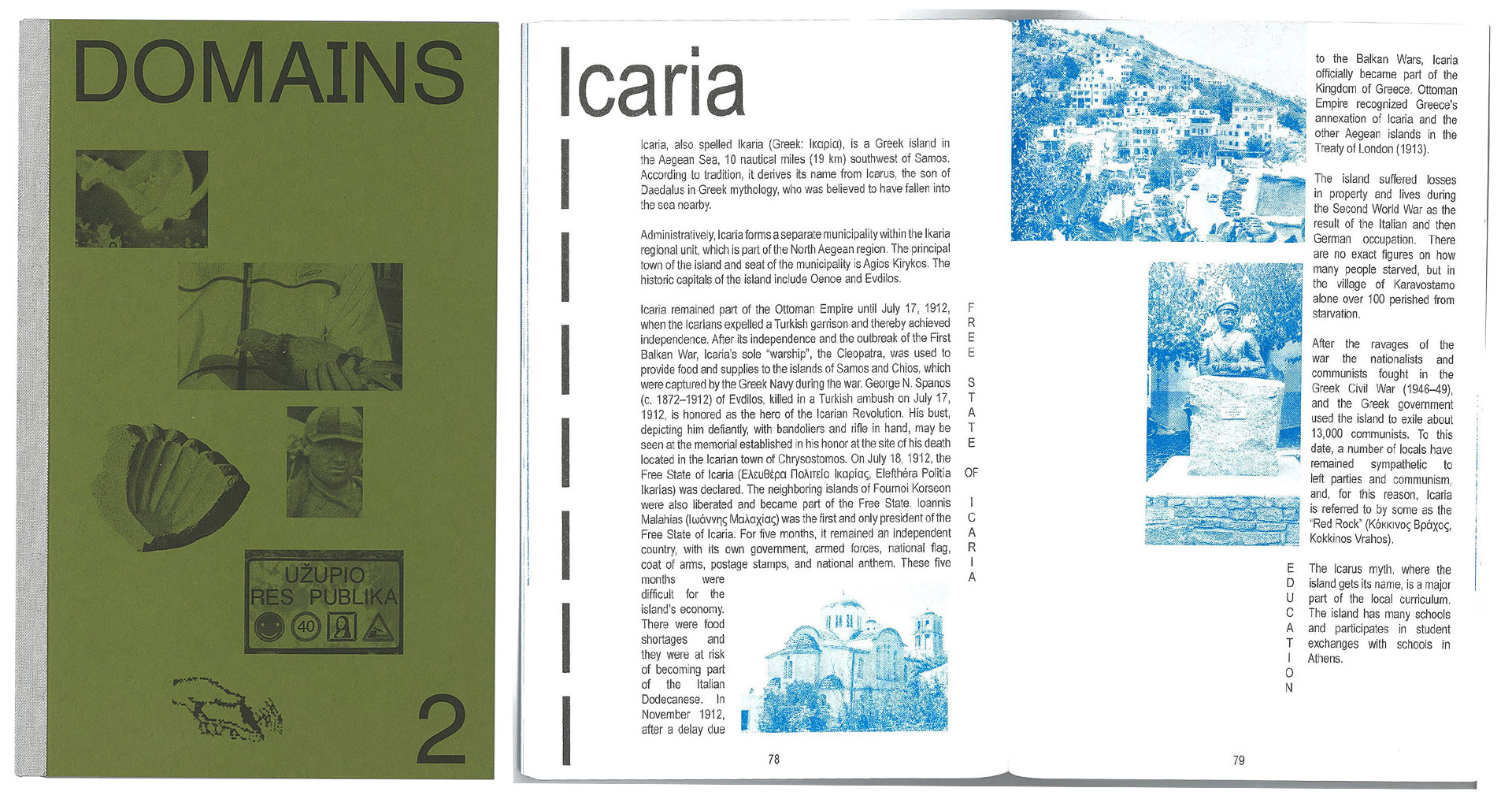 Micronations are one of the world's most fascinating phenomena. Often isolated, secretive and downright bizarre, these tiny patches of sovereignty claim to be totally independent countries. Regardless of whether or not others recognise them, they proudly wave their flag against the world. Domains aims to document these tiny kingdoms.

A beautifully stripped back, perfect bound publication, the zine is constructed entirely of Public Domain images. Roughly risographed onto rustic paper, Domains has the same bloody-minded DIY ethos as the micronations it presents.
Thanks to Justin Bailey at Bronze Age Press for his collection of indie magazines.
Tagged: