Travel and Feel Good | 5 Brands Leading the Underwear Industry
As the V&A's new Brief History of Underwear exhibition opens up, Amuse checks out today's best brands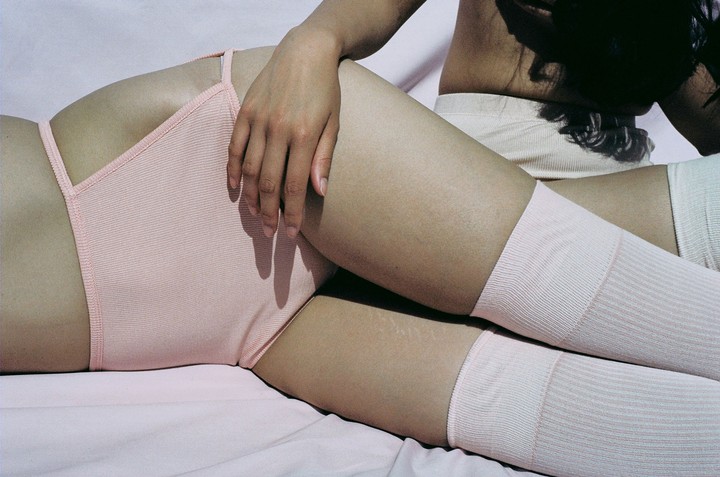 Photo: Marieyat
Since the 18th Century, what we wear under our clothes has been about innovation and often luxury. From whalebone corsets to Calvin Klein's 90s crop tops, the V&A's latest exhibition, Undressed: A Brief History of Underwear explores a history of underwear that spans three centuries.
The exhibition includes the great and good of underwear design, from Rigby & Peller and La Perla, to contemporary pieces by Cadolle, Fifi Chachnil, and Carine Gilson, and the exhibition wouldn't be complete if it weren't for some of underwear's most provocative moments in history: Vivienne Westwood's now iconic flesh-coloured leggings, Jean Paul Gaultier's skin-tight lace dress from 1989, and Dole & Gabbana's large cage crinoline dress from 2013.
Alluring, seductive and playful, underwear has had the power to challenge accepted ideas about the private, public, gender, sex and nudity. As Undressed opens its doors, Amuse takes a look at the underwear designers that are leading the way in contemporary allure.
Baserange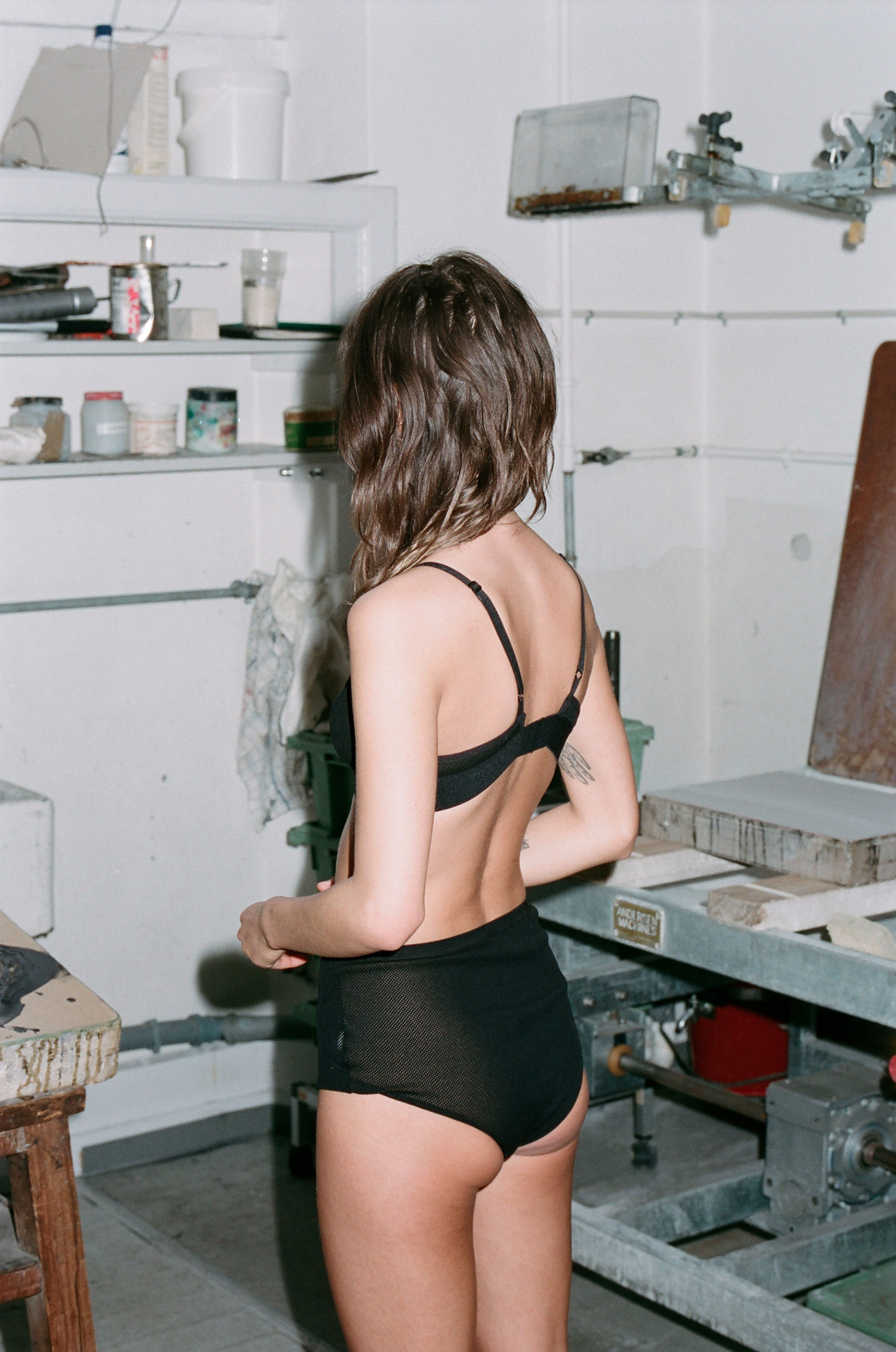 Baserange make modern basics in easy, soft silhouettes. Started by Denmark's Marie-Louise and the Parisienne, Blandine, this French–Scandinavian brand has an eye for simplicity. Using materials like bamboo, linen, wool and raw silk, the Paris-based label makes underwear for when you don't feel like wearing any.
Lonely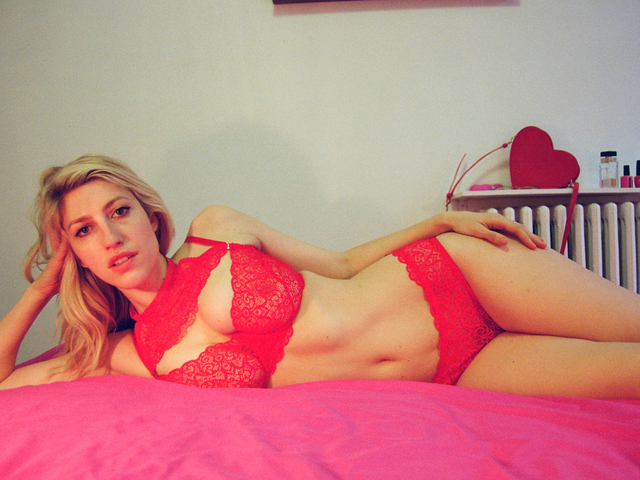 Founded in New Zealand by Helen Morris, Lonely's lingerie is a wholehearted homage to women of all size. With a philosophy of "No padding, no push-ups, no thongs" their fans include the Slutever author, Karley Sciortino (pictured) and photographer Petra Collins. For their latest campaigns they called on friends Harry Were, Zara Mirkin and Mayan Toledano.
Marieyat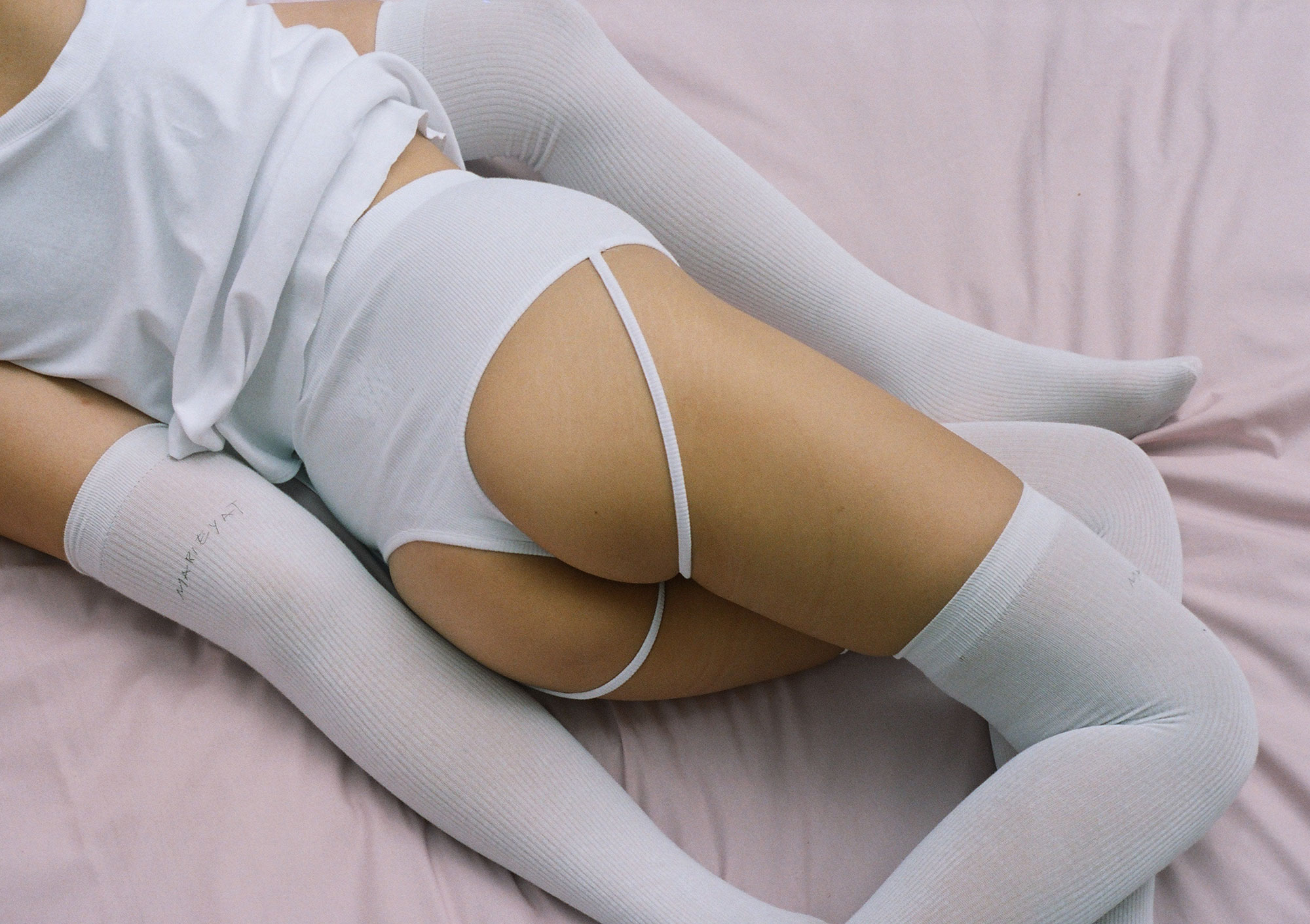 Launched by Hong Kong-born Marie Yat, a fresh Central Saint Martins grad, the label makes gender-neutral basics, in soft designs and ethical fabrics. Made from fine knit, the underwear is seamless and underwire-free, Marieyat campaigns shun tradition by adopting a Photoshop-free policy across all their photography and manage to look far lovelier than over-styled wondrous bras.
DTSM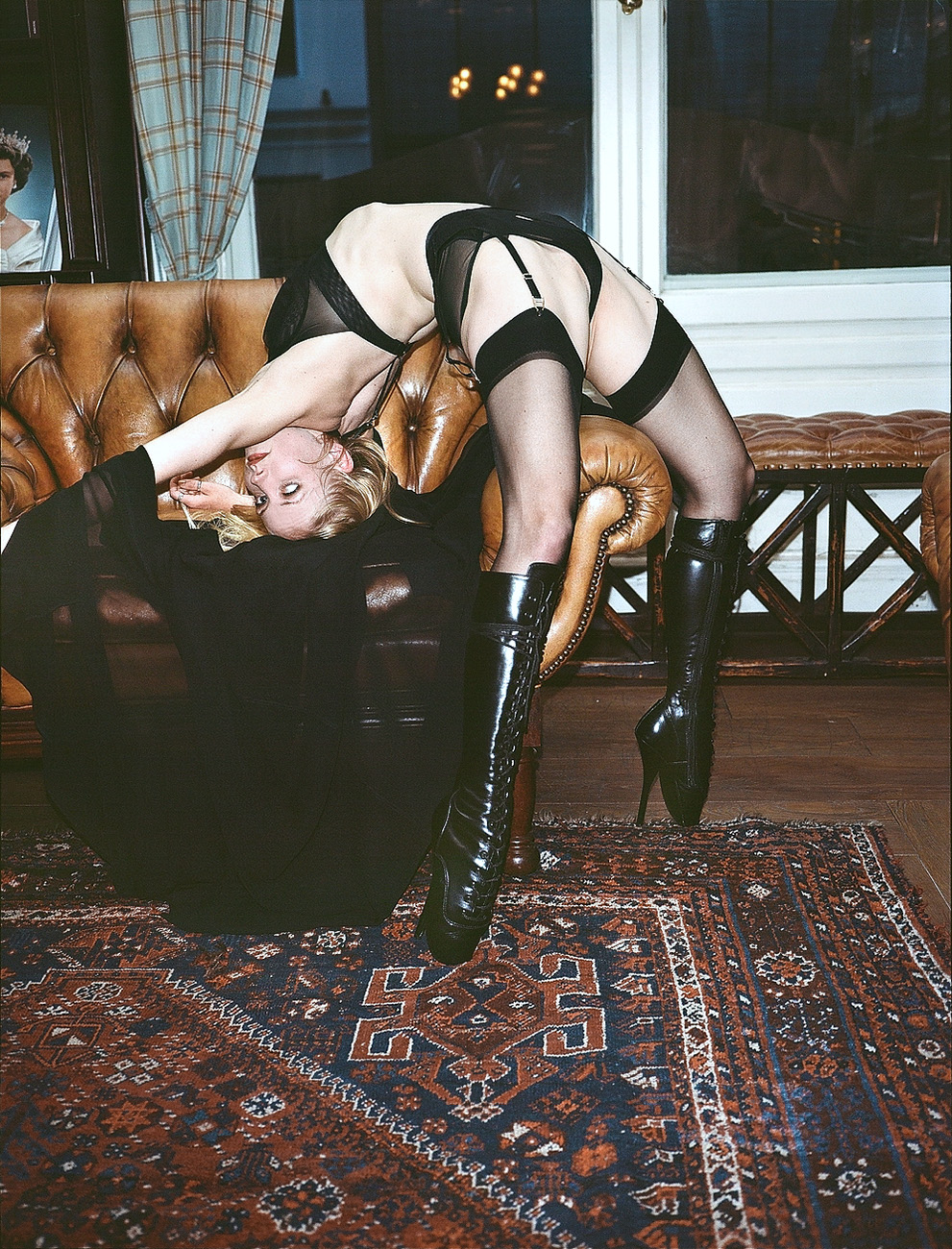 Hailing from Berlin, DTSM was founded by Canadian designer Jen Gilpin. Fusing a background as a couturier with her fetish for leather and black silk, DTSM's range of bondage inspired lingerie is sculptural, seductive and unashamedly sexy.
THINX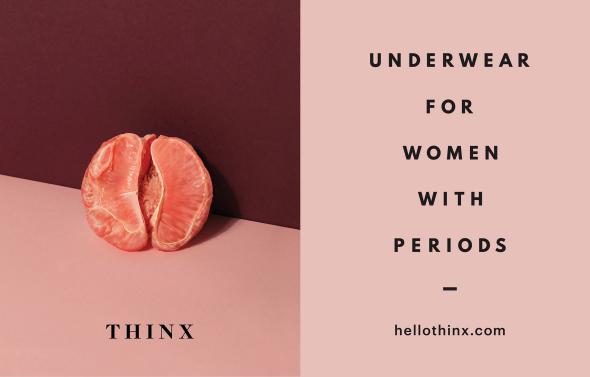 THINX made headlines with their banned NYC-subway ad about period-pants. This brand has somehow managed to pull off being super-stylish as well as deeply female-friendly. Since over half the population is female, THINX founder Miki Agrawal believes its time we ended the taboo around periods and began embracing greater underwear innovation.
Undressed: A Brief History of Underwear at the V&A runs until 12 March 2017.
vam.ac.uk