Eat Your Way Round Jamaica
Roadside, riverside and mountain high: the best food and drink on the island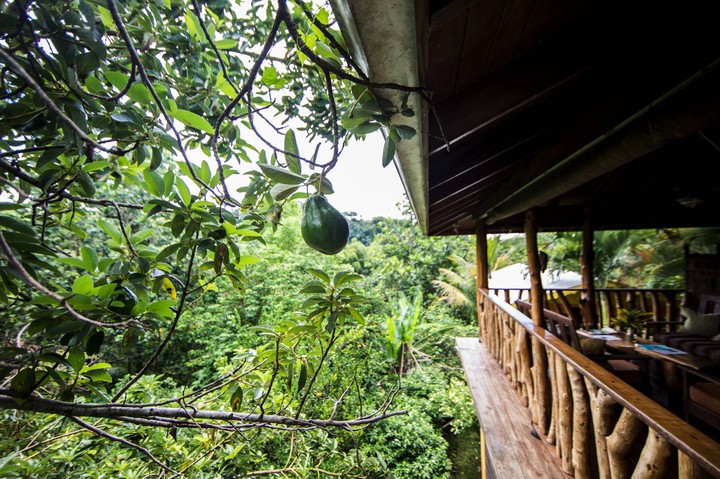 Zimbali Retreat. Photo: Stuart Brumfitt
"You want chaos? Give a Jamaican unseasoned food!" says Cherée, my guide on a week-long trip around Jamaica's best food spots.
The knowledge of most non-Jamaicans who claim to love the country's cooking rarely extends beyond jerk chicken with rice and peas, and whilst that's delicious—and practically a traditional Sunday dinner, best enjoyed at Boston in Port Antonio, or in a branch of Scotchies—a trip to the island is an eye-opener. You're likely to leave light-headed, shocked by the breadth of fruits, vegetables, spices and styles on offer.
The Jamaican culinary sensibility is marked by an instinctual awareness of seasonality, a love of home-grown produce, and an unfussy approach to all things organic. They're like the Italians in that fashion. This holistic approach to food has led, for the most part at last, to an avoidance of the mass-produced, marketed, and consumed.
Rastafarianism has bred a widespread "ital" vegan and vegetarian culture and since the land is so fertile, many people have gardens bursting with produce and share with their neighbours peppers, avocado pears – basically whatever's good and ripe.
Most Jamaicans seem to know how to season and stew and what foodstuffs are good for which health issues. Suffering from an unexpected bout of performance anxiety? Irish moss, it turns out, makes for a perfectly natural Viagra supplement. Which is always handy to bear in mind on a holiday.
If you're less concerned with all matters priapic, here's the best of everything we sampled during our week on the island. From Montego Bay to Kingston and Negril to Port Antonio, this is how to eat your way around Jamaica, Amuse style.
Head To The Hills
A lot of Jamaica's true magic lies away from the azure blue and shimmering white of the country's coastline—up there in the cool, misty mountains. For a real foodie treat, head to to a farm like Sun Valley where you'll be able to see the source of the dishes you've been daydreaming about between meals. You'll learn about the health benefits of wild Caribbean cherries, why cinnamon leaf teas are great for insomnia, and just how useful brown sugar crystals can be in those moments where you've been brave with the spice intake and inadvertently set the roof of your mouth alight.
Finding the 100% off-the-grid Zimbali Retreat will either require the services of an experienced local driver or some serious sat nav skills, but either way the bumpy journey up the country roads near Negril are more than worth it. There are 2000 banana trees, fields of sugarcane (if you get as lucky as I did, a bloke called Clifford will chop one with his machete so you can suck on it), wild ginger, hot peppers and plantain in abundance.
Local-born owner Alecia uses what she learnt from her Rastafarian father to make fresh juices, oil from coconuts and dishes including grated coconut and banana sushi, chicken cooked on a cedar wood block (with a vanilla and tomato sauce) and green plantain hash browns. Which makes it well worth the slightly arduous trip.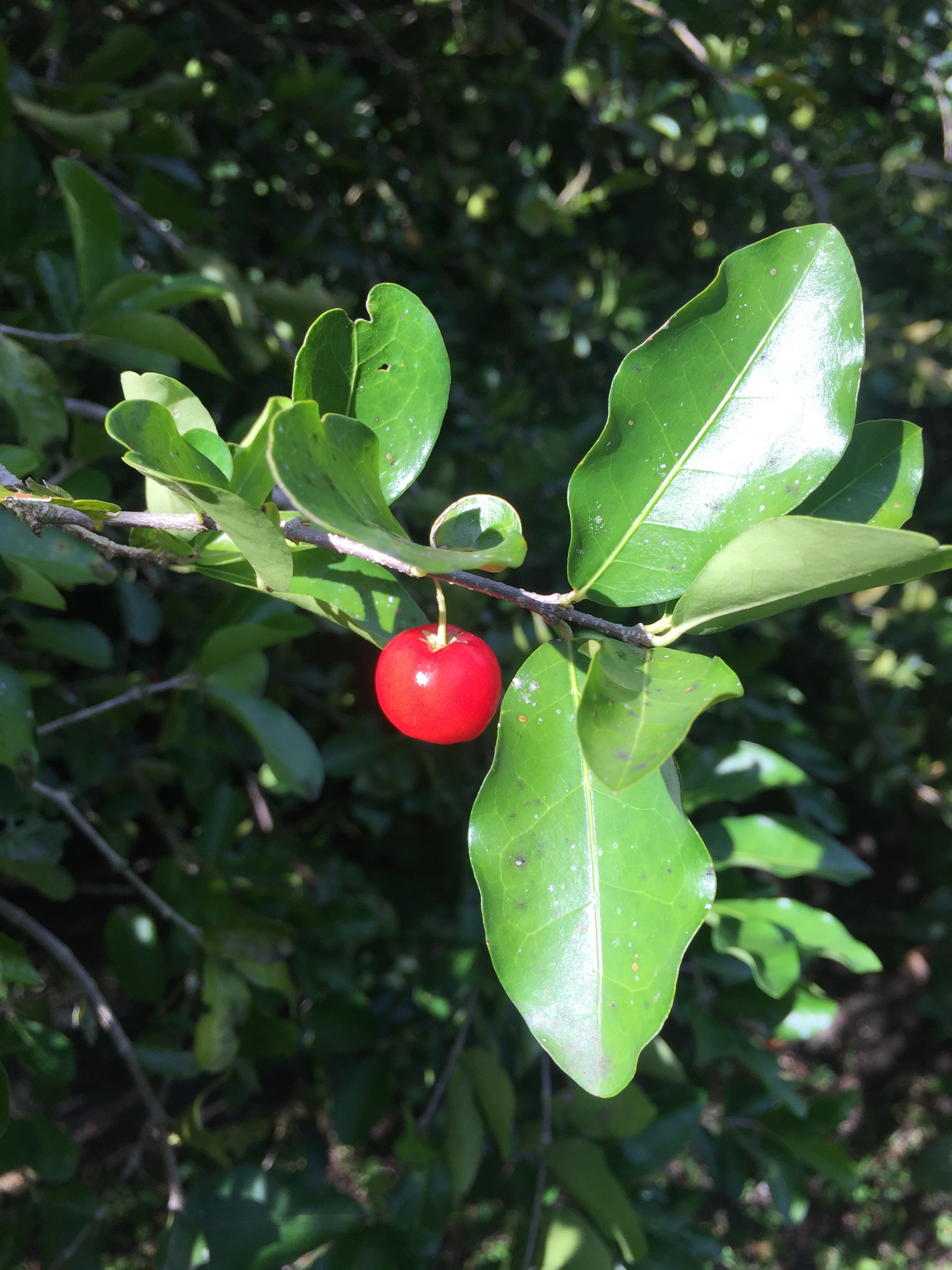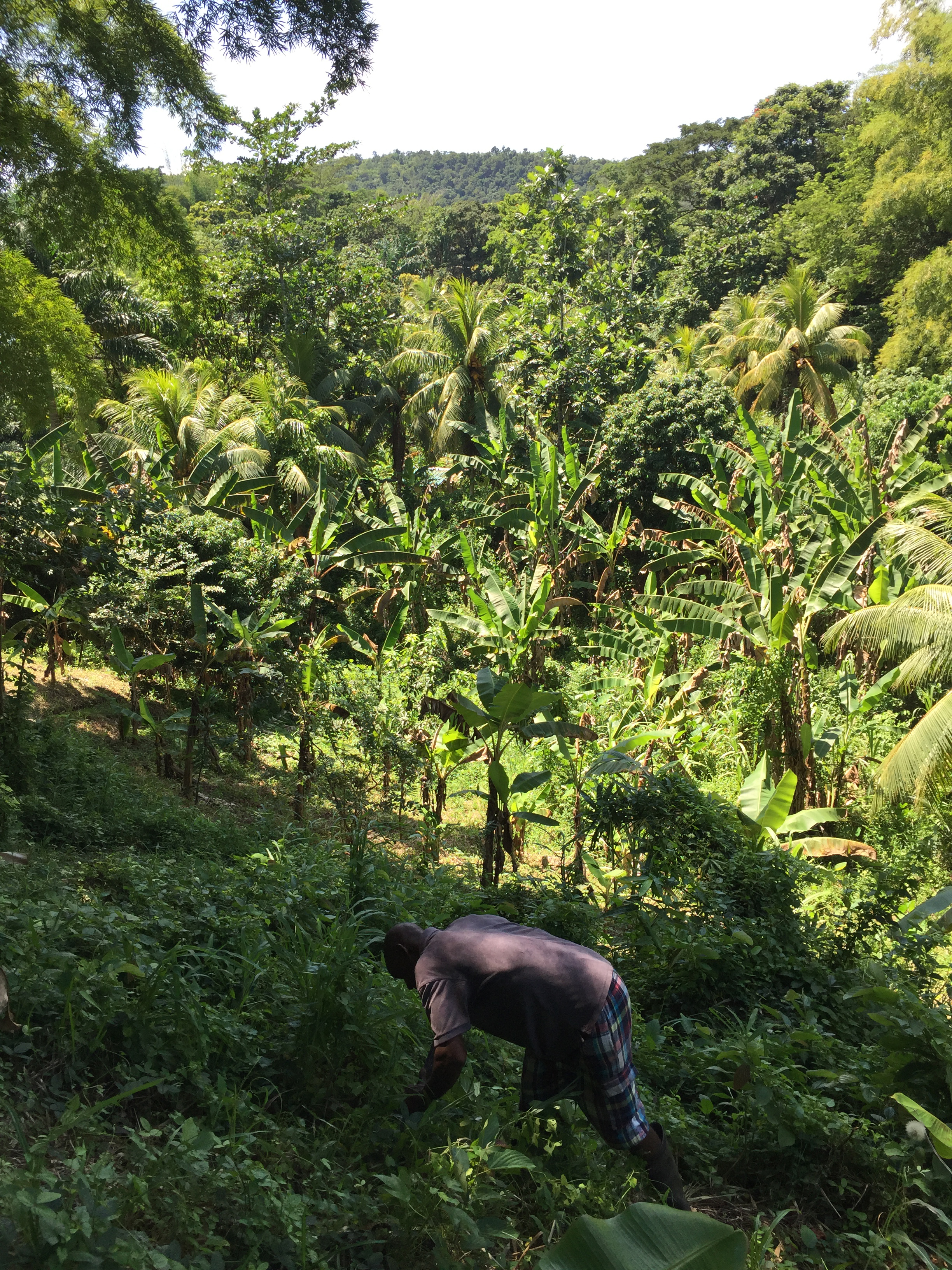 If you find yourself up in the Blue Mountains near Kingston, and you probably should, head toward the Old Tavern Coffee Estate where David Twyman will greet you at 4,000ft with a cup of the black stuff (take it without milk or sugar), some "bun and cheese" (a fruit bread with cheese on top) and home-baked banana bread before telling you all about how the coffee is grown, processed and packed by the same family-run business.
On the way up or back down, stop at Café Blue, EITS or the Strawberry Hill Hotel for snacks, tea or booze if that's what you're in the mood for.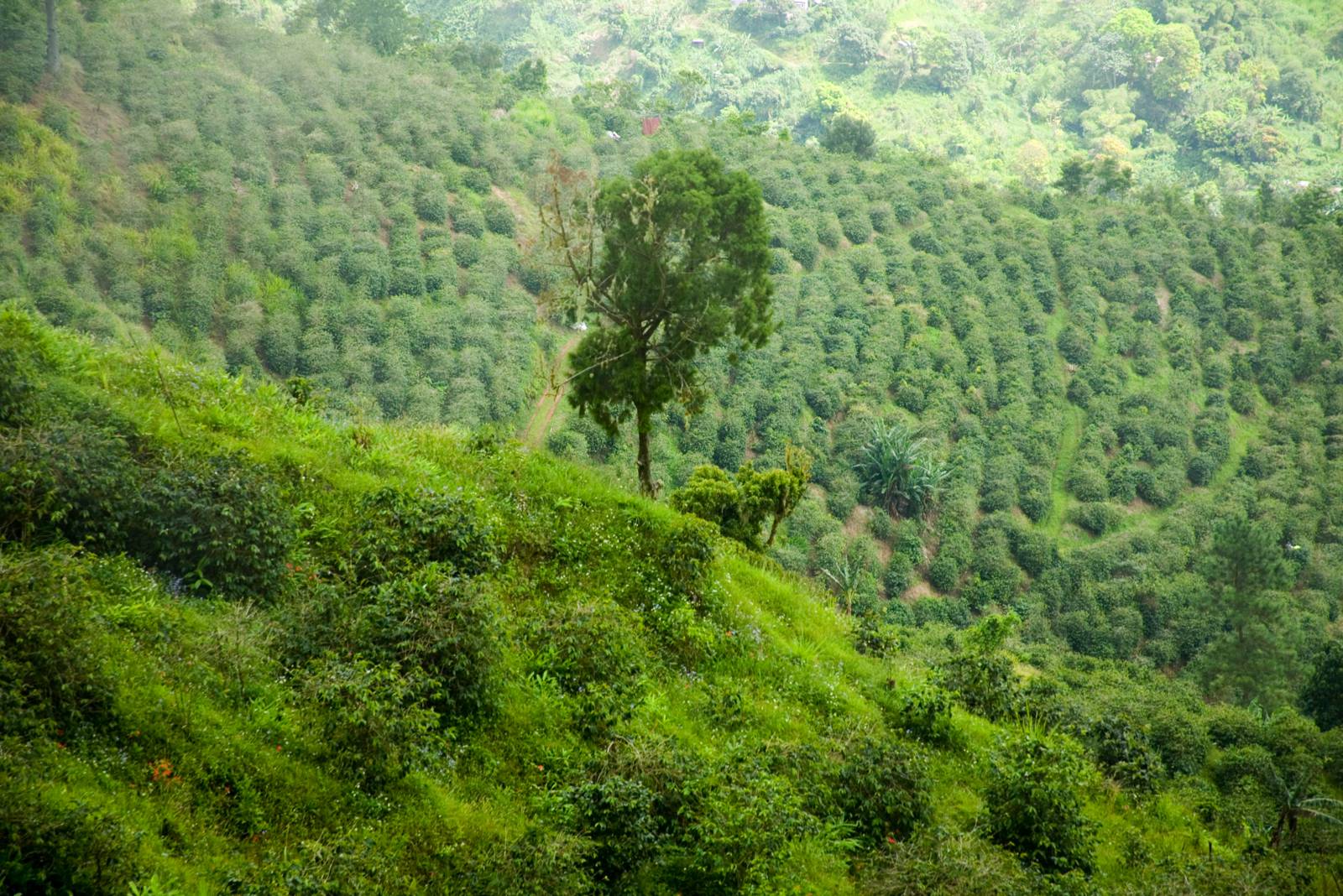 Near Ocho Rios you will also find, Stush in the Bush – another joyous farm-to-table joint. Rasta Chris will pick you up from the nearest paved road to take you down the track in his 4×4 to his home, where you'll meet his partner, chef Lisa, their hilarious daughters and trio of dogs. Drink lemongrass tea and rum, then a bottle of red with some plantain chips and homemade guacamole, chimichurri and their own "blow fyah" Scotch Bonnet pepper sauce.
If that wasn't enough, we were then treated to green leaf salad, beetroot carpaccio and pizzas that would rival those of Napoli before finishing with a bread cake smothered in banana preserves and organic chocolate spreads. Indulgent yes, but obviously brilliant.
If, like a friend of mine did, you arrive with a sprained ankle, Chris might even whip out a potion comprised of crushed centipedes and marijuana and massage it into the injury—it'll heal in hours.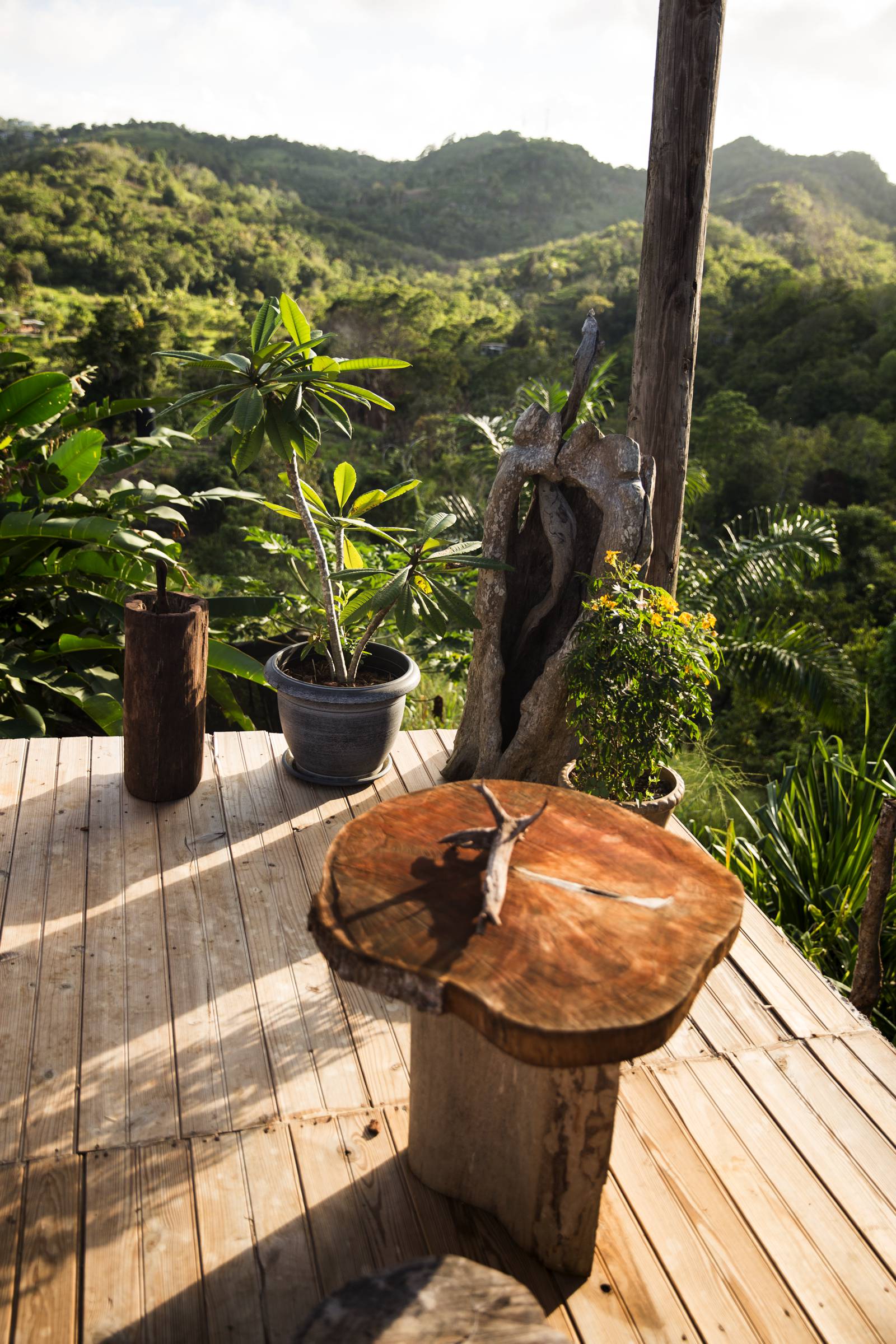 Roadside
If you can't shake the craving for a soggy Ginsters sausage roll, make the trip to Jamaica ASAP. Unlike the fare served up in our nation's service stations and burger joints, they really know how to do things here.
At one pirate-themed stop, they were serving up stout and butter almond ice creams and a young chef was tearing a whole steamed pig apart, getting ready to make some jerk pork.
Hire a car if you can, because it means you can cruise around and pull up when you see the smoke from a grill or like the look of a bar. I will forever regret not stopping for a drink at the "Chantilly Rosé Bar" in a little curbside shack.
The Ultimate Jerk Centre on the road from Montego Bay to Ocho Rios does festival dumplings made to be dipped in chicken gravy. Better than Bisto, it's a perfectly spiced chicken soup or stew that's been made with a bone-heavy stock. These are the places where real, bona fide, authentic Jamaican food will be found.
Still, if you want a touch of the familiar and find yourself craving for the kind of regularity only a chain can offer, Island Delight by Halfway Tree Transport Centre in Kingston is Cherée's choice for takeaway rice and peas and jerk chicken. And though it's not strictly roadside, it does take a big long drive from Kingston centre to get to Gloria's, a hugely popular restaurant in Port Royal where you should try the steamed red snapper and bammy (a cassava flatbread). The demand's been so massive that the owner's had to open a second branch.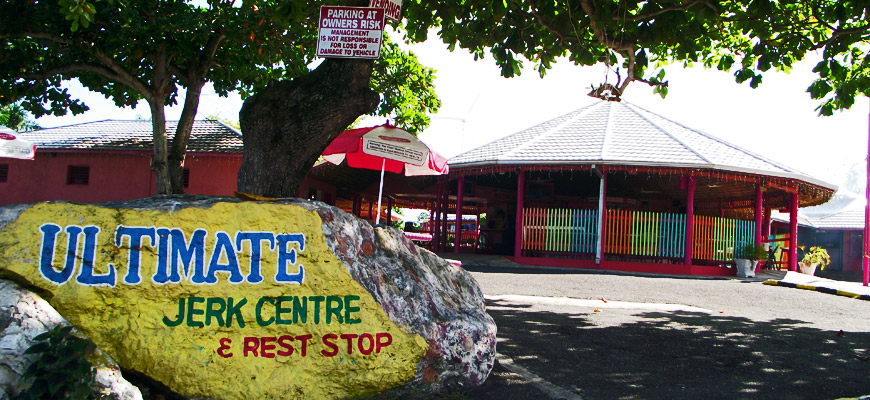 Riverside
Head to Berrydale in Port Antonio not only to enjoy rafting down the Rio Grande, but also for a crayfish stew cooked by Belinda on the riverbank. She cooks lunches on hot stones and casually makes what Amuse thinks might just be the best dish in the whole of Jamaica. A regular national test of good food here is how much a dish can resemble home-cooking and this is essentially home-cooking made by a mum who happens to be the best chef in the world. Hyperbole? Try it for yourself and get back to us.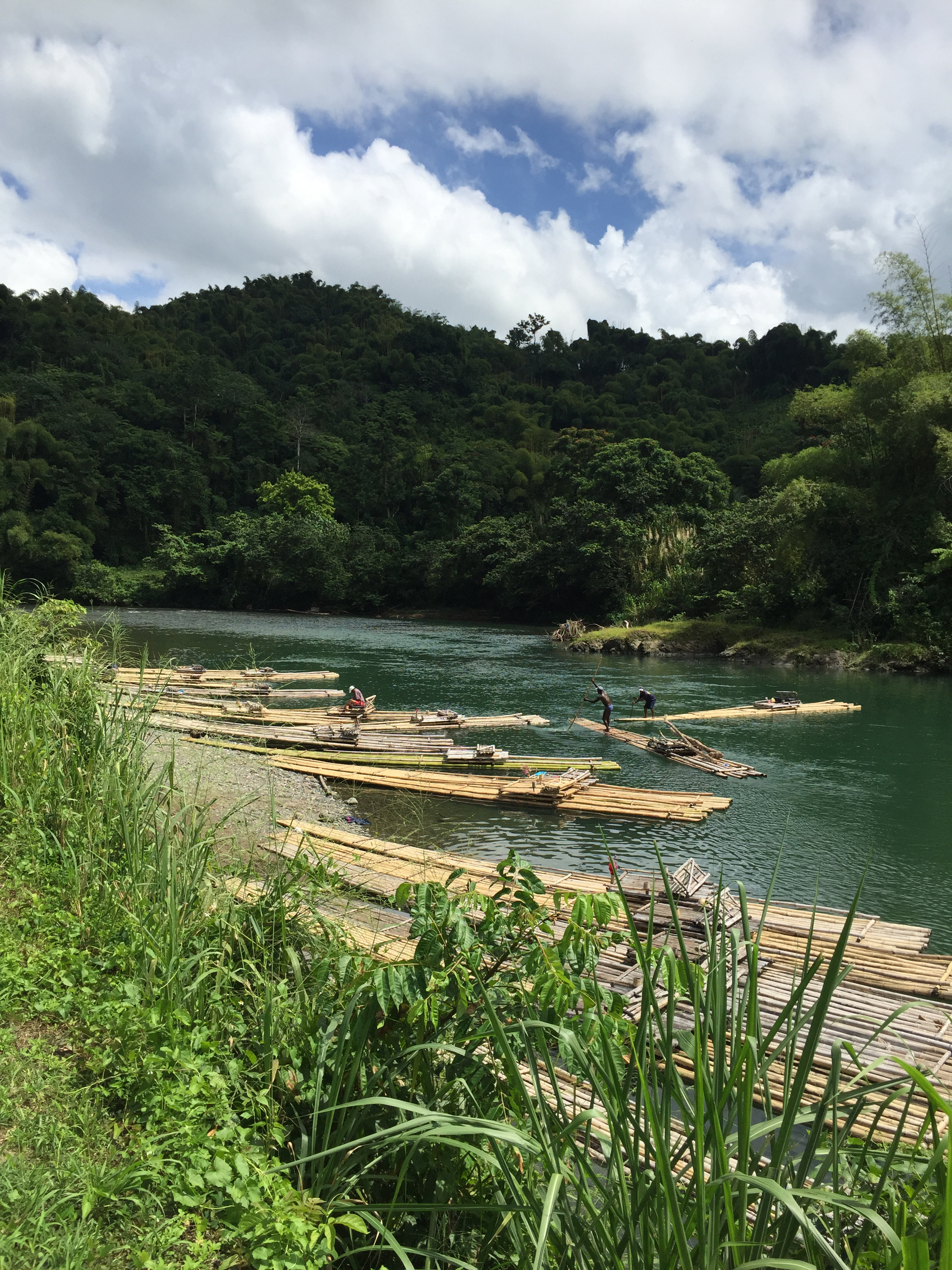 Fancy
If it's a super high-end affair you're after, you can't look past Kingston's Pegasus hotel. It's got Barack Obama's seal of approval, and during our stay we were joined by the English women's cricket team. Not many places can say that. Either stay the night or nip in for a meal cooked by head chef Mark Cole. Play your cards right and you might be sat next to Andrew Holness, the island's Prime Minister.
No holiday is complete without a few Instagram worthy dinner plate flat-lays, and you'll find Jamaica's It kids gathering down the road at Terra Nova, a brunch spot that appeals to young and old alike. For an afternoon sweet treat, Devon House hits the spot. The former residence of George Stiebel, Jamaica's first black millionaire, the National Heritage Site is now best known for their I-Scream ice cream, a scoop so good that National Geographic slid it into their top ten ice creams in the world.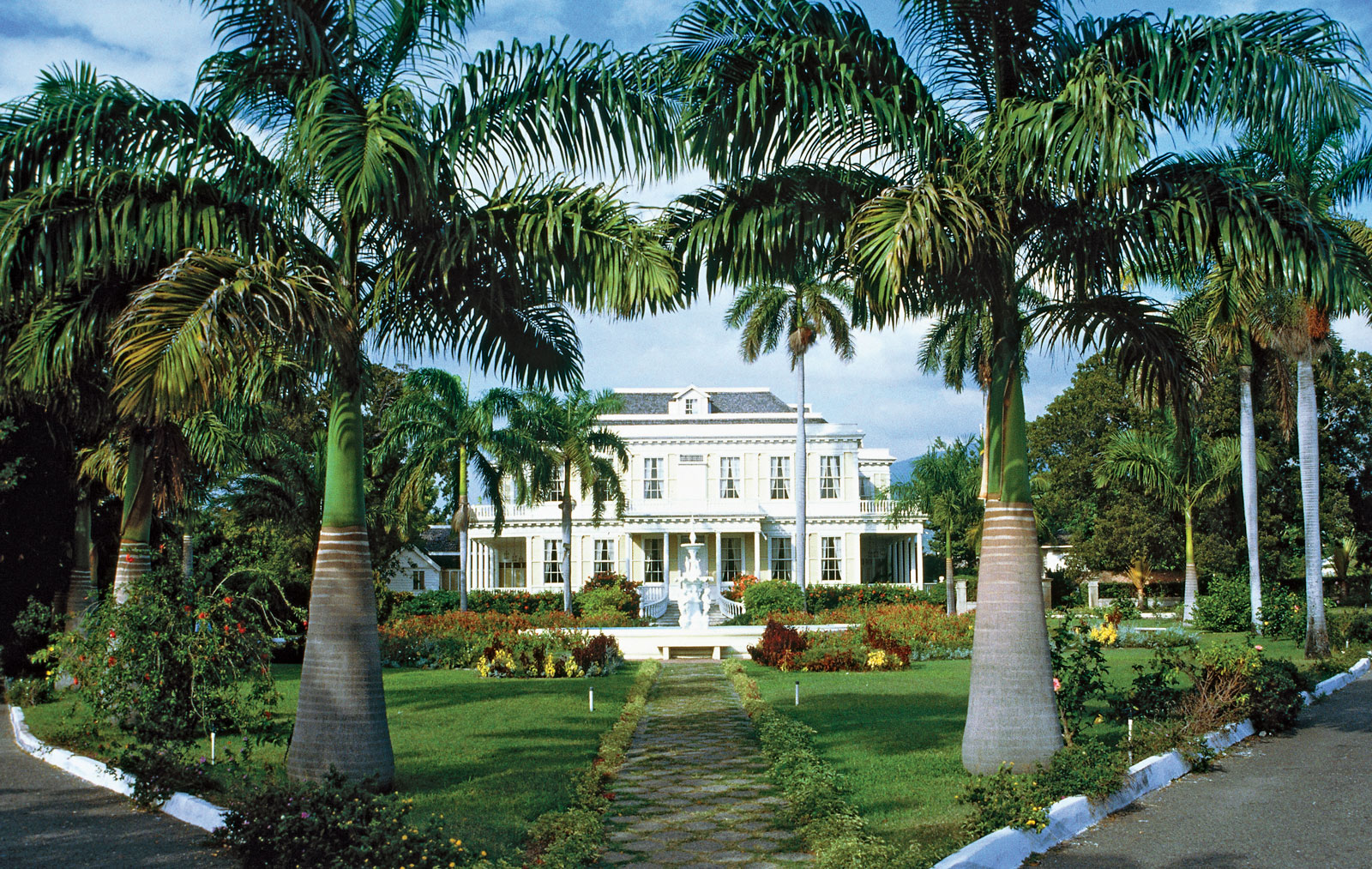 Christopher Golding's a rising star in the Jamaican restaurant scene, and his Sugar Mill at the super-chic Half Moon Hotel in Montego Bay serves up a sublime tasting menu; the spiced-up chocho fruit coleslaw with saltfish was a perfect example of how cooks in the country are determined to take traditional flavours to new places.
Likewise, Barbara Walker at the incredible, eco-friendly Mockingbird Hill Hotel. She's innovating jerk, offering up a lighter alternative to the often singed within an inch of its life options you'll find across the island. If you're lucky enough to stay over, don't skimp on breakfast—fresh fruits, baked breads and muffins, homemade jams and killer coffee go down a treat as you look over gardens and miles of coastline.
There aren't many places on earth like Jamaica. There aren't many better places to eat, either.