LA Denim | Alexia Elkaim on Her Denim Brand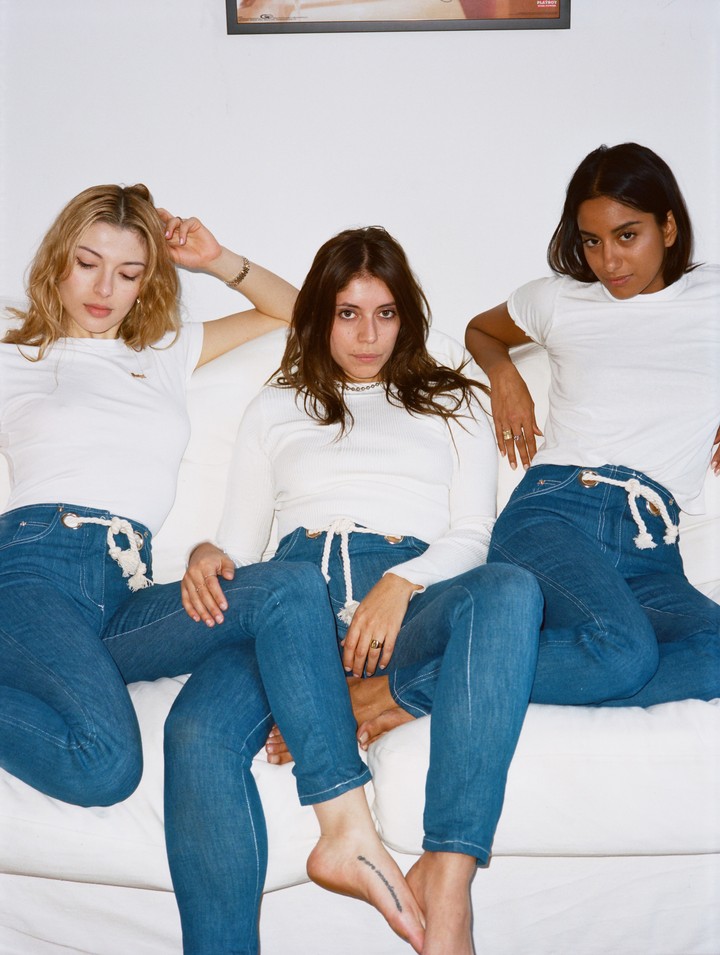 Photo: Rafael Rios
We're living in the post-boyfriend-fit, mom jean era and Alexia Elkaim's denim line Miaou is about to be at the forefront of a denim overhaul. The 25-year-old Paris-born, LA-raised designer launched Miaou in August of this year after a stint at V Magazine and CR Fashion Book, with a simple intention: "I wanted to make the perfect pair of jeans that would flatter my body type." Alexia says, "It started as a passion project honestly."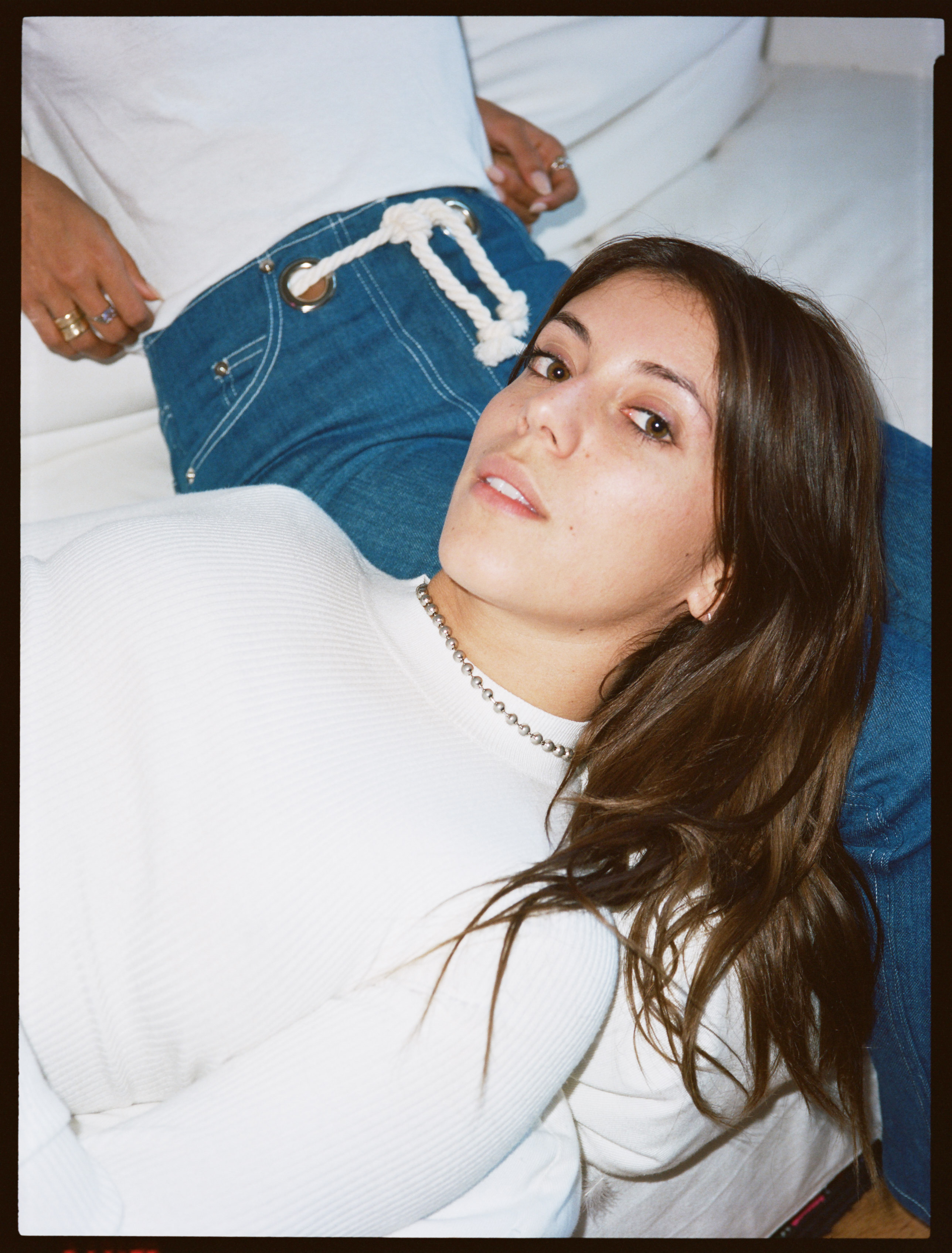 In an age oversaturated with raw-hemmed, ill-fitting jeans, Miaou is a breath of fresh air. The fitted mid-rise hourglass shape is flattering, vintage-y but not remotely kitsch or costumey. The denim is thick enough to hold its shape but remains insanely comfortable.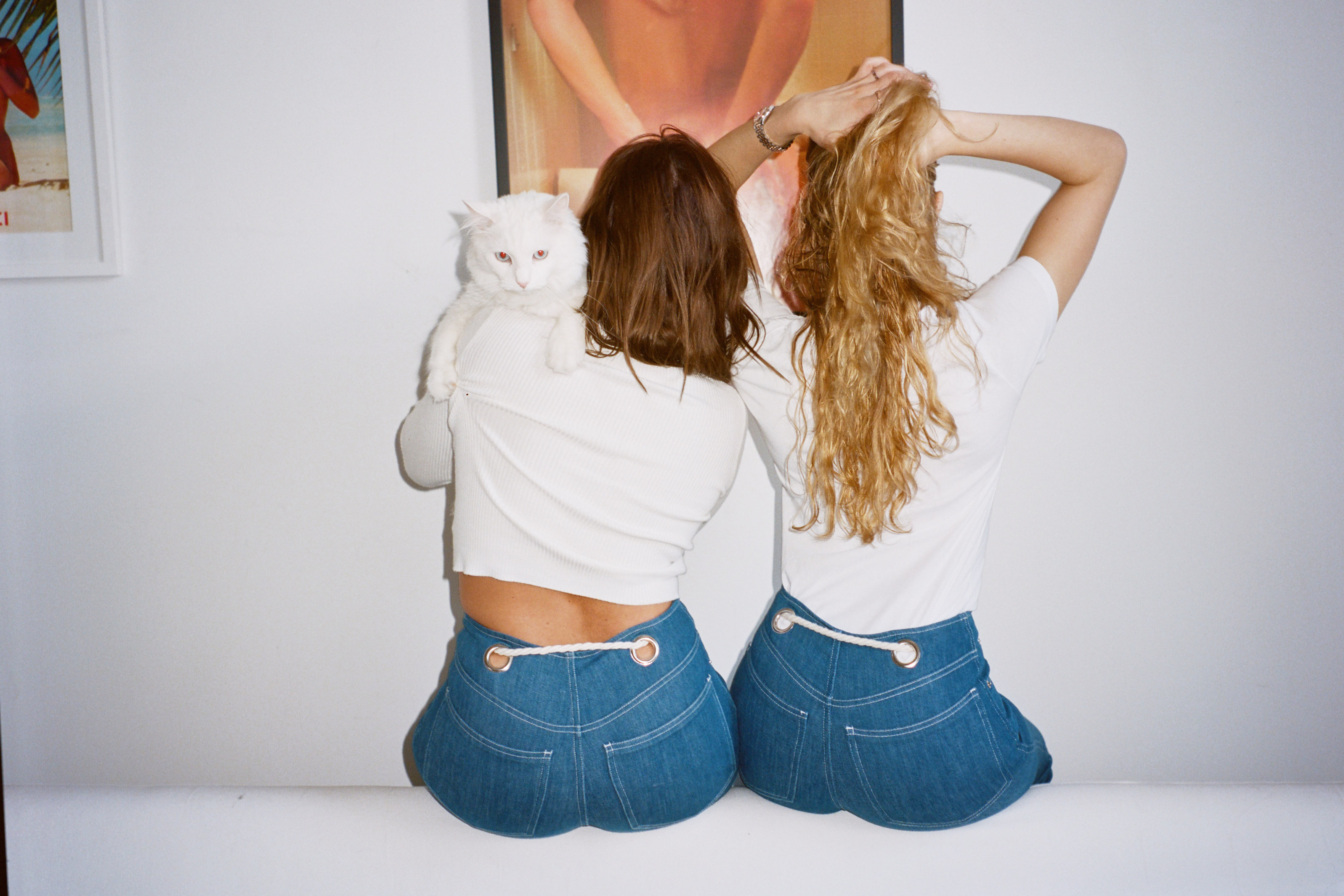 The line is inherently simplistic and launched with a single pair of jeans and a straightforward concept: "timeless and sexy" design with interchangeable belts and grommets (the first being a rope tie) which have now evolved into everything from delicate silver braiding to heavy-duty S&M chainlinks and tassels.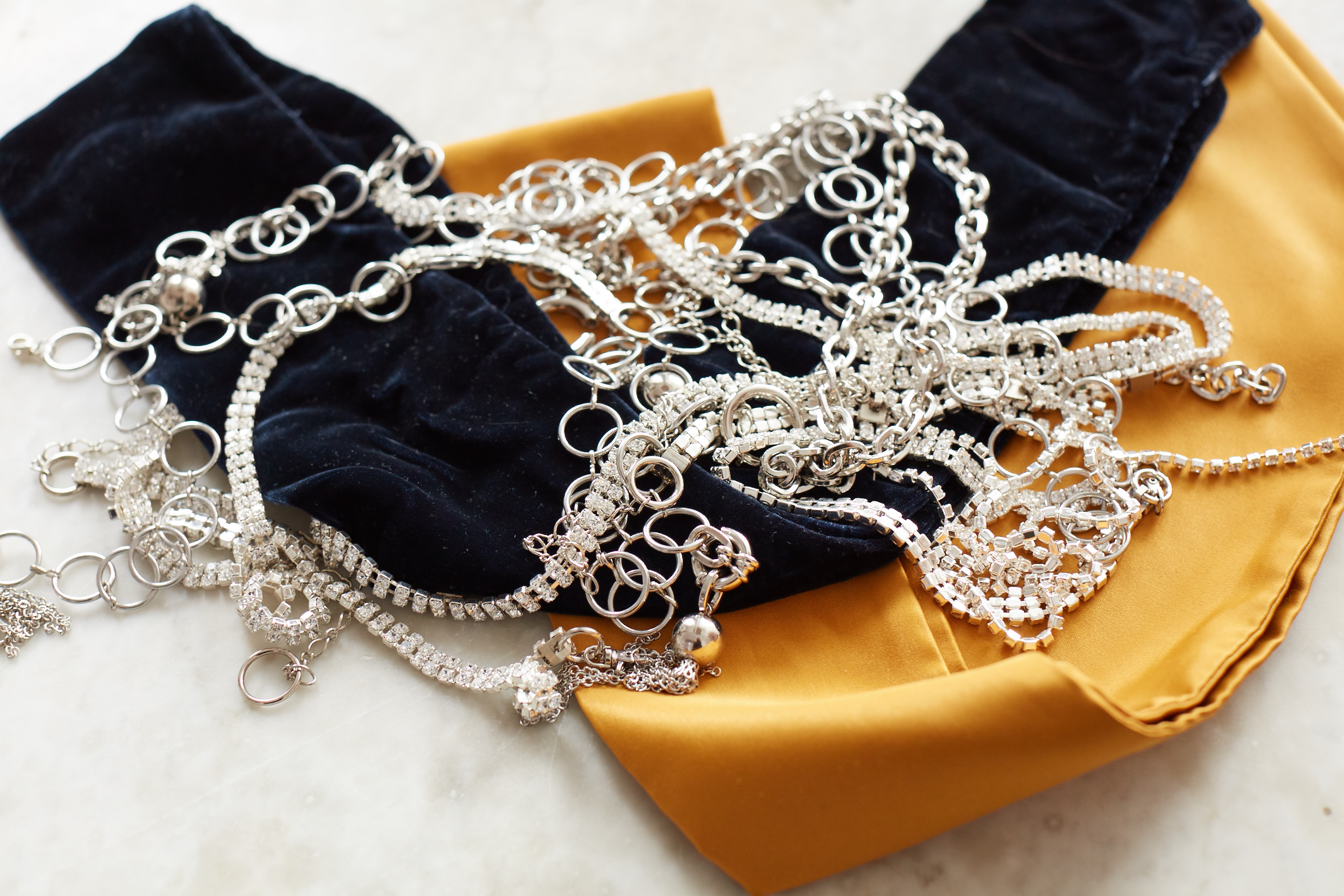 The latest pair, the Tommy, is a navy blue pinstripe crop (best worn with a heavy duty chain and an oversized hoodie) and the shape is best described as the same silhouette worn by a young Susan Sarandon in that photo. Braless power blazer optional (but ditch those Trump-approved New Balance for a pair of Nikes).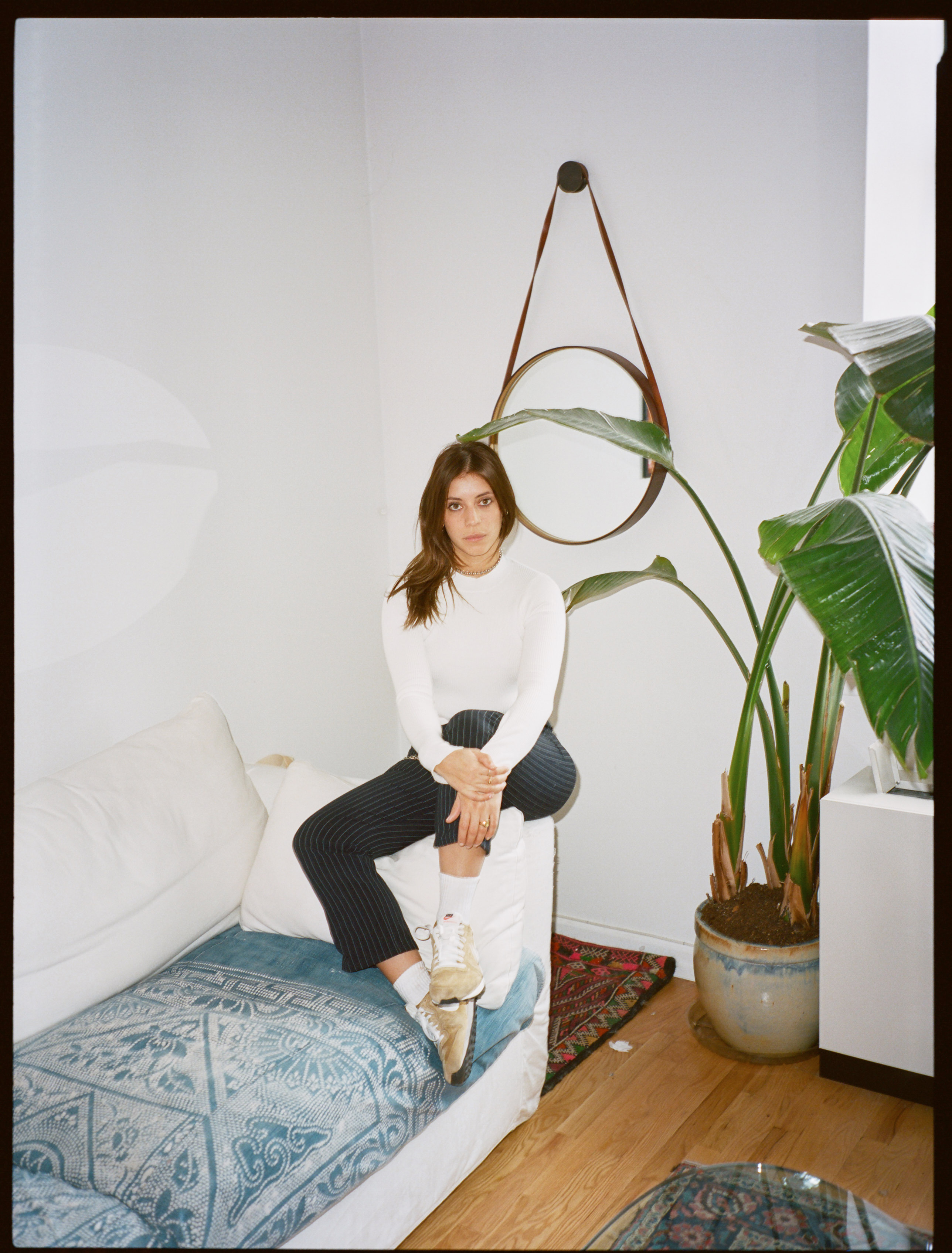 Although the line launched a mere three months ago, Alexia's move into fashion is kind of unsurprising. She was born into the industry, having spent her youth shadowing her stepfather Serge Azria (the fashion mogul at the helm of companies like Joie and Current Elliott). She spent her teenage years scouring flea markets around the world, collecting one-off pieces that still serve as inspiration for her own label today.
And a lot of the brand's identity lies in the women it serves ­– confident, strong, self-empowered women of all shapes and sizes. So naturally for her debut lookbook, Alexia (who has previously cast for Calvin Klien and Starworks) chose her own girl gang, comprised of Atlanta de Cadenet Taylor, Gray Sorrenti and Carlotta Kohl. "I'm primarily inspired by women that I'm close to" she says, "which was perfect for my first lookbook. I love that all the girls each have a different body type."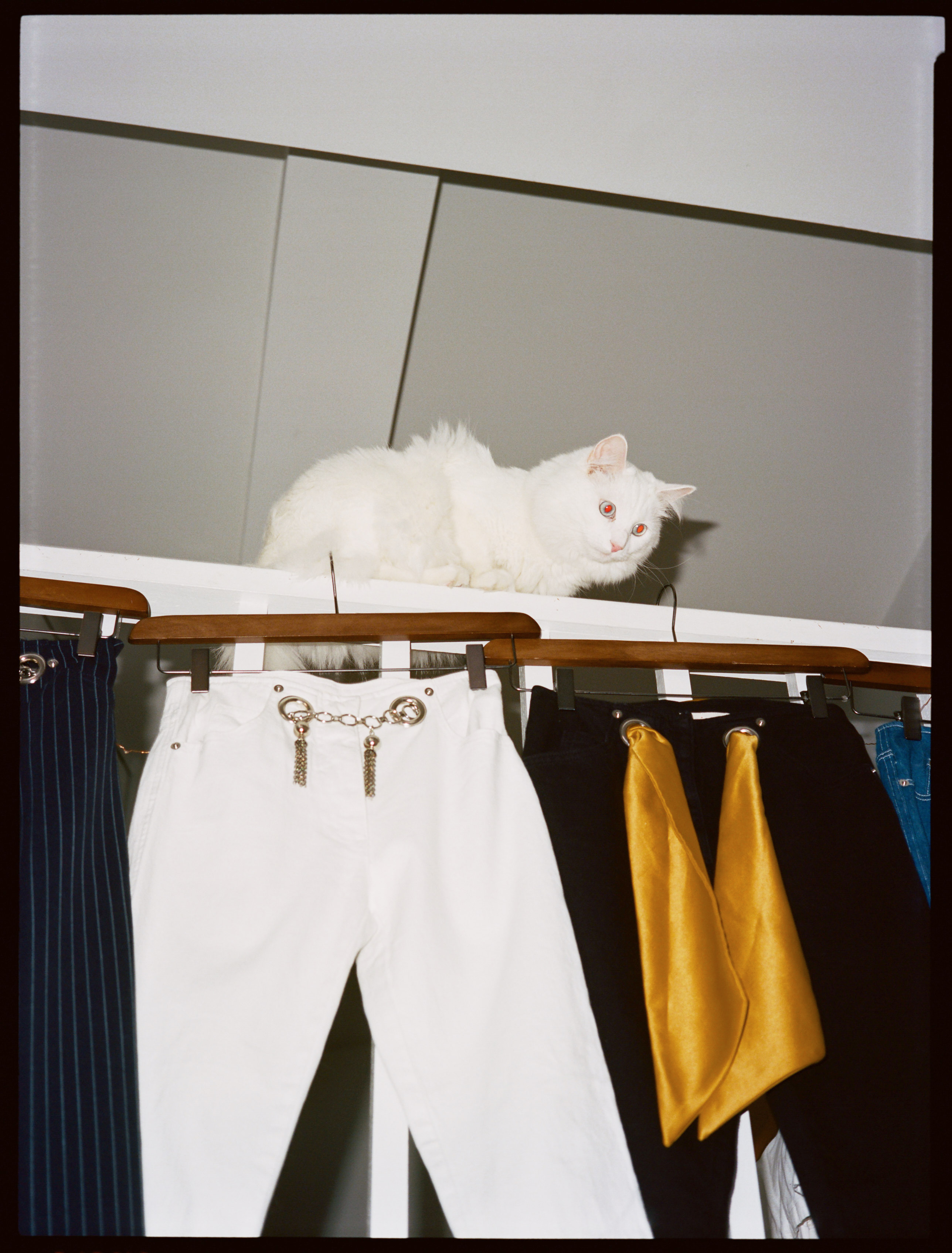 One scroll through the brand's instagram and you'll see every cute girl from your Explore page (from Bella Hadid to Paris' Gucci Gang and Julia Restoin-Roitfeld) rocking a pair of Miaou's. "I've just been finding different women to tell their stories in the same pair of jeans. Right now I'm in New York so it's mostly NY women."
Miaou Jeans start from $275 and are available online from today.