Diving Deep Into Mexico City's Hidden Volcanoes
These high altitude hikes are popular workouts for those in the know.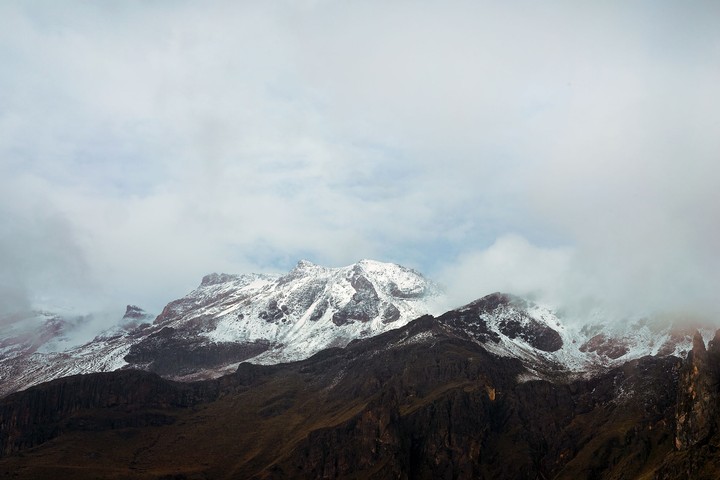 Look up in Mexico City and the horizon is more often than not an unclear haze. It is in rare, occasional moments, that the murk dissipates and the mountains and volcanoes that ring the surrounding valley make themselves present.
All the peaks are inviting, especially the largest two to the Southeast. Ask a local, and they'll tell you that they are "El Popo" and "El Izta", or Popocatépetl and Iztaccíhuatl in full. Unless you're a dedicated mountaineer, it's unlikely that these twin towers will be the first thing on your itinerary, but scaling these volcanoes is a popular activity for those in the know.
"We almost forget the mountains were there," says Paulina, a designer, "my family are from here but for a generation we stopped seeing them, never mind going up them."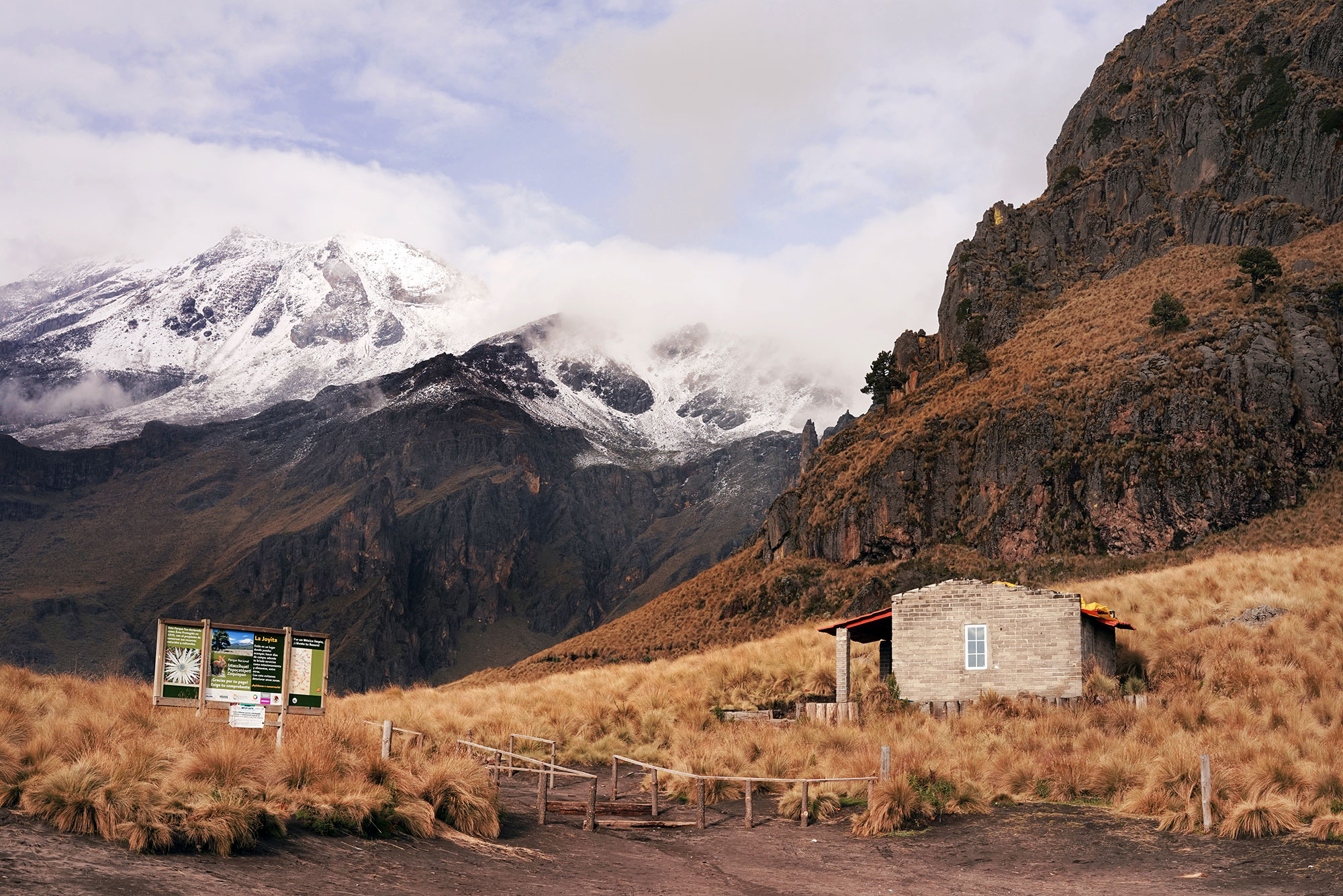 International climbers use them to prepare for more serious mountains: given that Mexico City is already high—2250 metres above sea level—the two 5000m+ peaks are perfect for altitude training. The prime time to hike is from October to May, outside of the rainy season. As a gentle warning, Christmas and Easter are particularly busy, but a normal Tuesday afternoon should see you with an entire mountain to yourself.
Popocatépetl and Iztaccíhuatl are side by side. But they couldn't be more different. After 50 years of quiet, El Popo became active again in 1994. El Popo has a single pointed top, while El Izta is made up of seven peaks—its shape gives it the nickname 'the Sleeping Woman'. In the Nahua myth Iztaccíhuatl was the daughter of a king who died for her love of warrior Popocatépetl, and they were turned into mountains so that Popocatépetl could watch over Iztaccíhuatl forever. Which, you have to admit, is sort of cute. And quite creepy. But still sort of cute.
Many of the peaks around Mexico City are doable in a day. For a one-day hike, try Ajusco, a volcano on the southern edge of Mexico City, or flat-topped Nevado de Toluca with its beautiful lakes near the city of Toluca in the State of Mexico.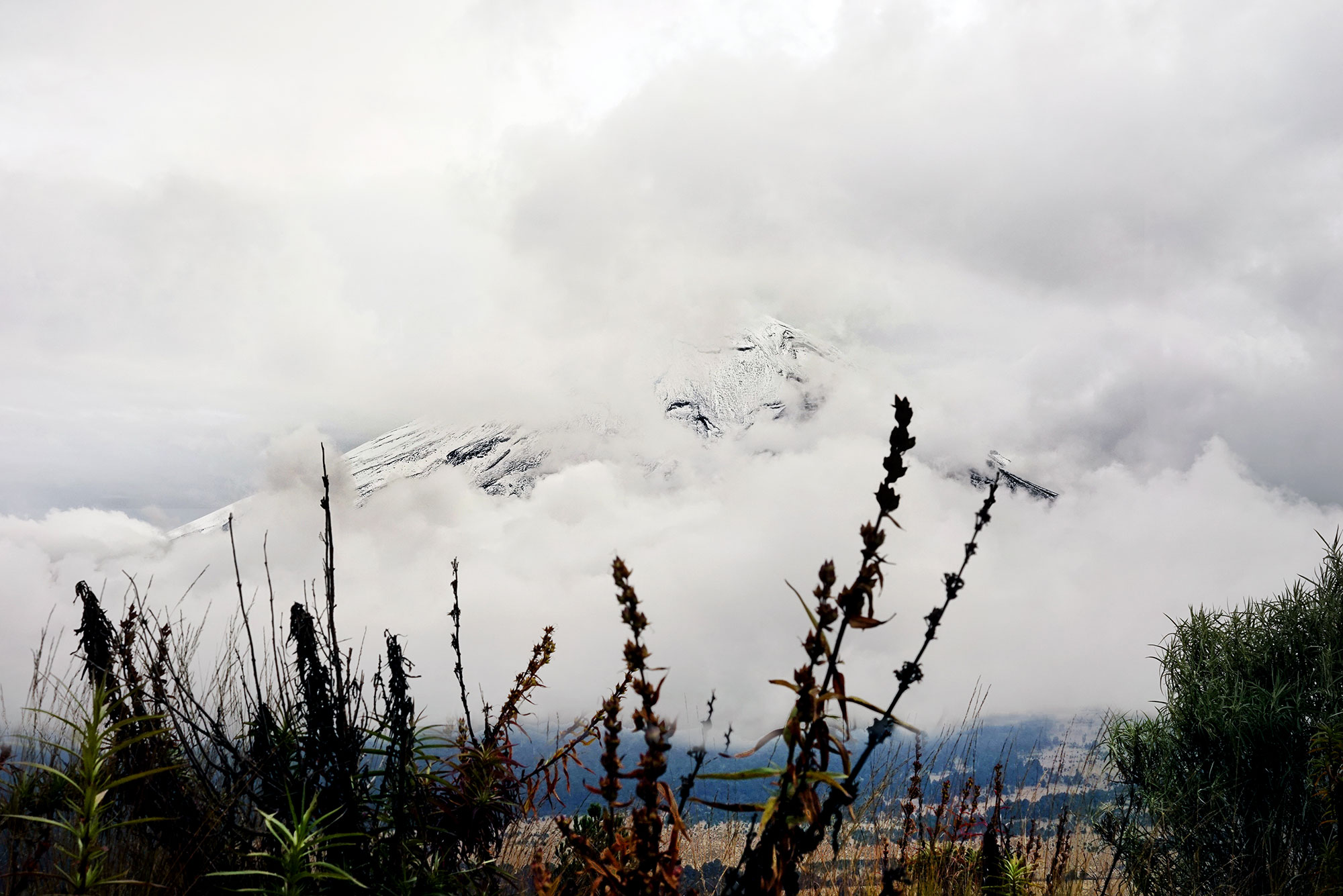 El Izta, however, takes at least two days, three if you're coming from sea level. If it's your first time you should go with a guide (ask for Salvador or Mariana from Mountain Adventures) and to get to the top you will need safety equipment. Oh, and a good level of fitness of course.
"It's addictive," says Abel, our guide. "I came first time a few years ago but one of my friends had bad altitude sickness. So I came back and made sure there were two guides, in case someone felt unwell. Now I come every few months, either to the top or for a day's walk". You drive for two hours out of Mexico City into the State of Mexico and up an inclined road through pine forest to Paso de Cortes, where there is a refuge and a place to buy your mountain pass for $21MXN (£0.81).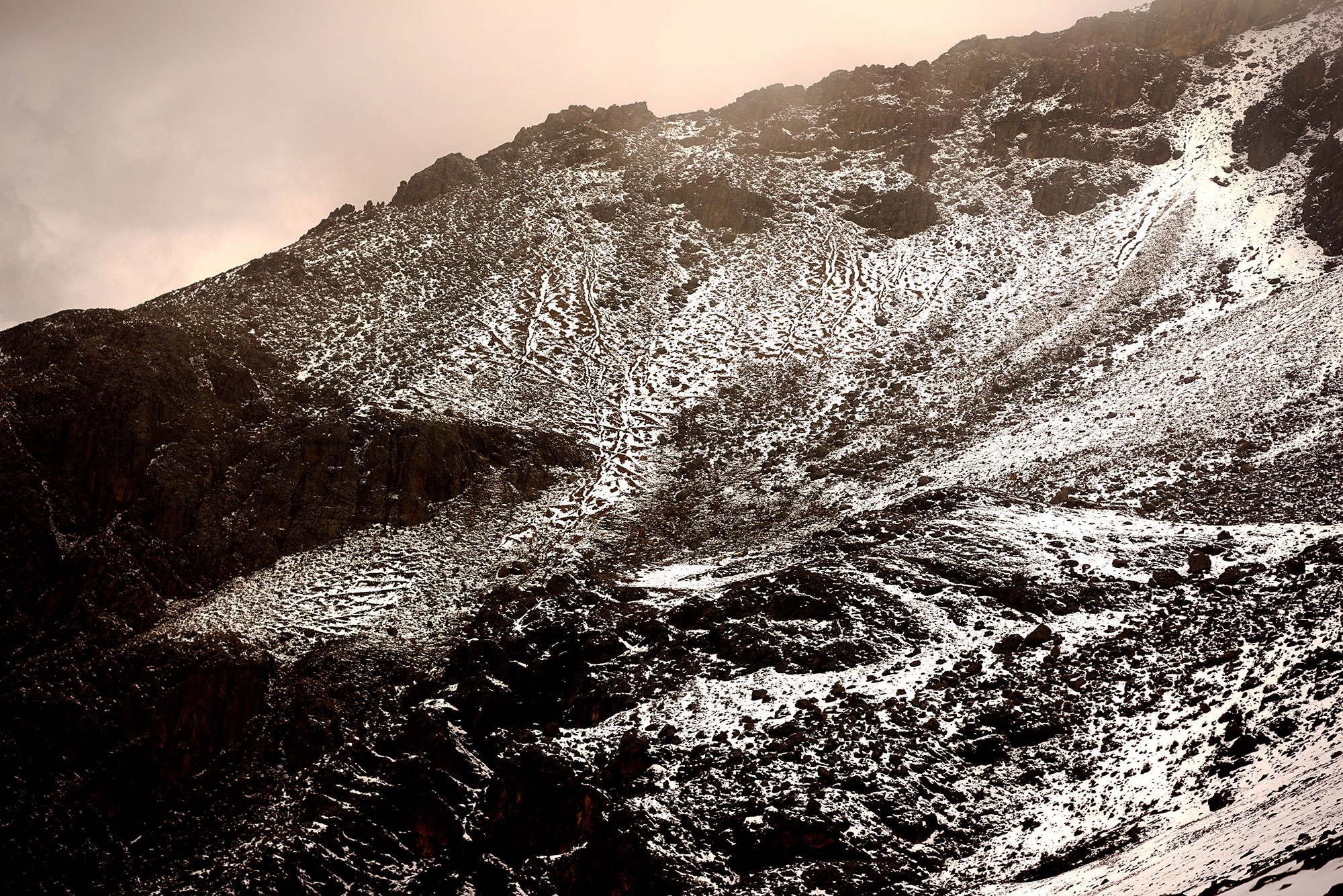 Snow had fallen the night before our climb; hardy cacti and thistles lined the steep paths. Abel was giving us a taster; we went halfway up from where you can enjoy views of Puebla and El Popo. Go a bit higher and you can see Mexico City. From the top you can see all three. And if you're lucky enough—i.e. Have the wherewithal to consult a lunar calendar— this can all be with light of the full moon.
At every mountain pass the vistas change. As the vegetation thins out, you see the different geological veins, colouring the earth in deep red to black. And then the snow and ice increase it becomes a more focused world of ropes, ice axes and not falling. All for the feeling of being on top of the world. As we got to the last pass where Abel decided we should turn around, El Popo was hidden behind a cloud but you could see deep, steep-sided valleys.
This, you'll think, is why we climb. The effort, exhaustion, and expense—it's all worth it when you're up here.
Tagged: