Photo: Courtesy of Matjiesfontein
Inside Matjiesfontein | The Strange Story of the Town that's Stuck in 1892
How the weird whims of one local eccentric turned this town into a living museum
Photo: Courtesy of Matjiesfontein
There isn't much in-between South Africa's biggest cities – bar about a thousand miles. A single lane for much of the way, the N1 from Cape Town to Johannesburg is one of those roads so unbending and unending that, if you drive it at odd hours, it can easily lull you into white line hypnosis. The regularity of the dashes numb the mind, concentration fades, only to blink back as the vibrations of the hard shoulder gravel buzz at the wheel.
Pulling off the road into Matjiesfontein, three hundred miles from Cape Town, it almost feels like you've died in a head-on and no one has told you. Or maybe this is a dream – you're still asleep at the wheel, and won't wake up until you skid helplessly into one of the desert dongas. Matjiesfontein is a mirage, soused in imperial pink. A phantasm dredged up from the time when diamonds were transported south of here, and men with flaxen hair, jutting jaws and stony gazes were sent north.
"Cecil Rhodes actually stayed here. Kipling too. And the Duke of Hamilton, and the Sultan of Zanzibar"
Come to a halt in the town's only carpark, and the first thing you'll see is a London Routemaster bus. The adverts on its flanks are for Beefeater gin. A fat man in an Edwardian server's waistcoat and a bowler hat beckons you hop aboard. The bus starts up and glides round the town – an uneventful journey given it has only one street.

You hop off and he leads you into a hotel bar, clad in dark walnut and oak, a monument to the age of Cecil Rhodes and Barney Barnarto. The bowler hatted man sits down at the upright piano, and thunks out a music hall ditty. A bugle hangs above the upright, a gramophone beside it. The till is brass. The mirrors are stencilled. Empress Victoria hangs above the bar, nose in the air, in her purple robes.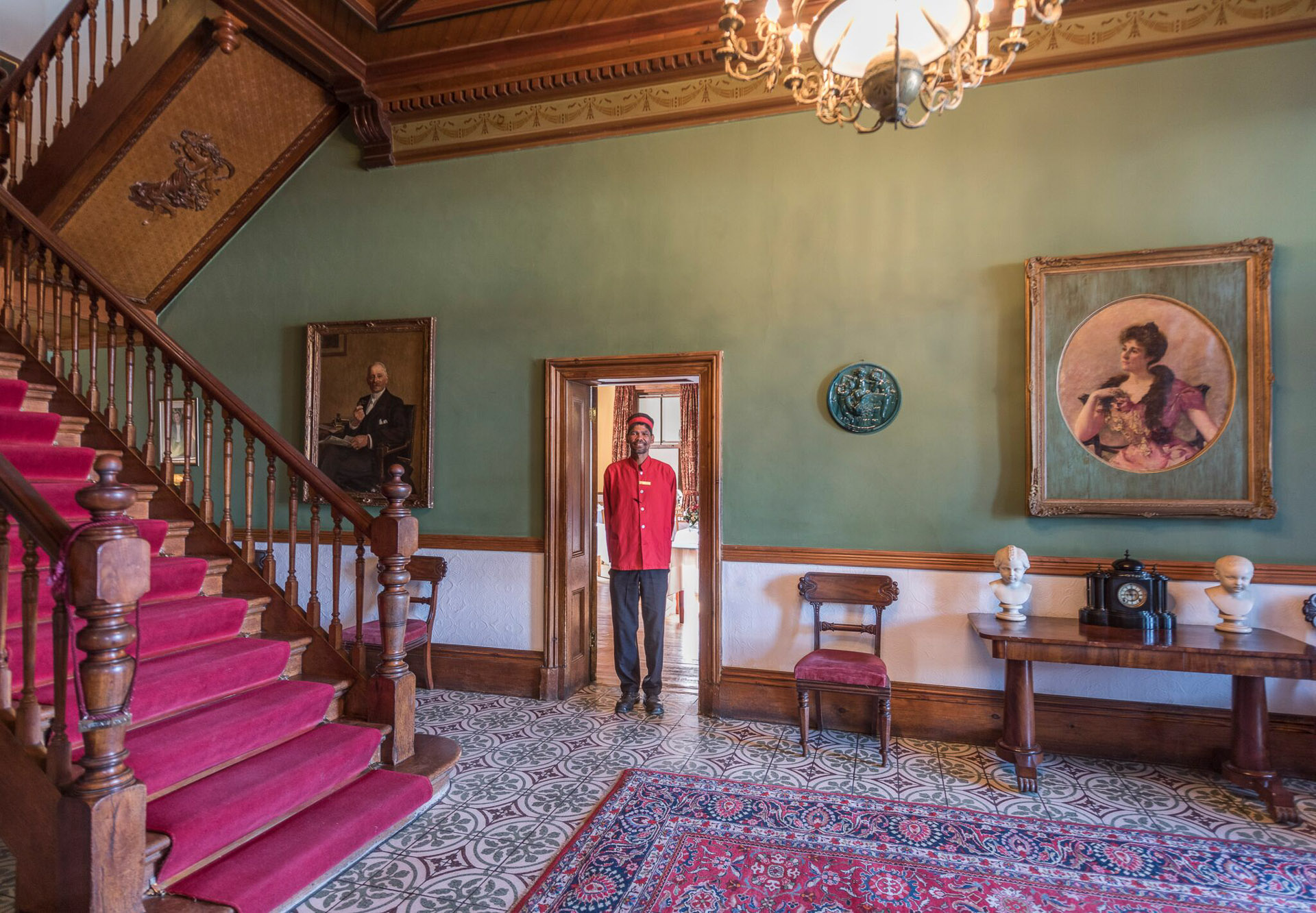 The bizarre preservation of this entire town is the work of a single man – a man with a vision that almost rivals Rhodes' own for its megalomania. In 1968 Matjiesfontein's one strip – post office, hotel, church, jail, railway station, cricket pitch, flour mill, waterworks, bank, antique petrol station, stores, and various railway sleeper cars – were bought lock and stock by David Rawdon. It was he who decided to effectively pickle the town in aspic, turning it into his own, high colonial-style Sim City.
In the times when Victoria was sat above every bar in South Africa, this place was a spa town, about thirty hours on the train from Cape Town. Rhodes actually stayed here. Kipling too, and the Duke of Hamilton, and the Sultan of Zanzibar. Even Randolph Churchill, father of Sir Winston, visited what is today the Lord Milner Hotel.
Edgar Wallace, who later wrote King Kong, would send his dispatches back to Cape Town from the local post office as a Boer War correspondent. When the Treaty of Vereeniging was finally signed, it was Wallace who scooped both Lord Kitchener and his fellow reporters with an ingenious signalling system of coloured handkerchiefs.
"'I heard some locals whisper 'there's the mad Englishman who bought Matjiesfontein – what does he think he can do with that dump?'"
During that War, the town was an artillery garrison. At its peak, twelve thousand soldiers were quartered in the fields around it. Many of those would later die at the Battle of Magersfontein where, pinned down by the Boers' Mausers, they lay flat on their bellies until they succumbed to sunstroke – the exposed legs of the kilted Scottish Highlanders left them particularly vulnerable.
The same fierce desert heat is very much in evidence when I visit. Cecil Rhodes was in fact first sent to South Africa to see whether the bone-dry Karoo air would cure his TB – a fact that keeps reoccuring to me every time I step beyond the safety of the aircon.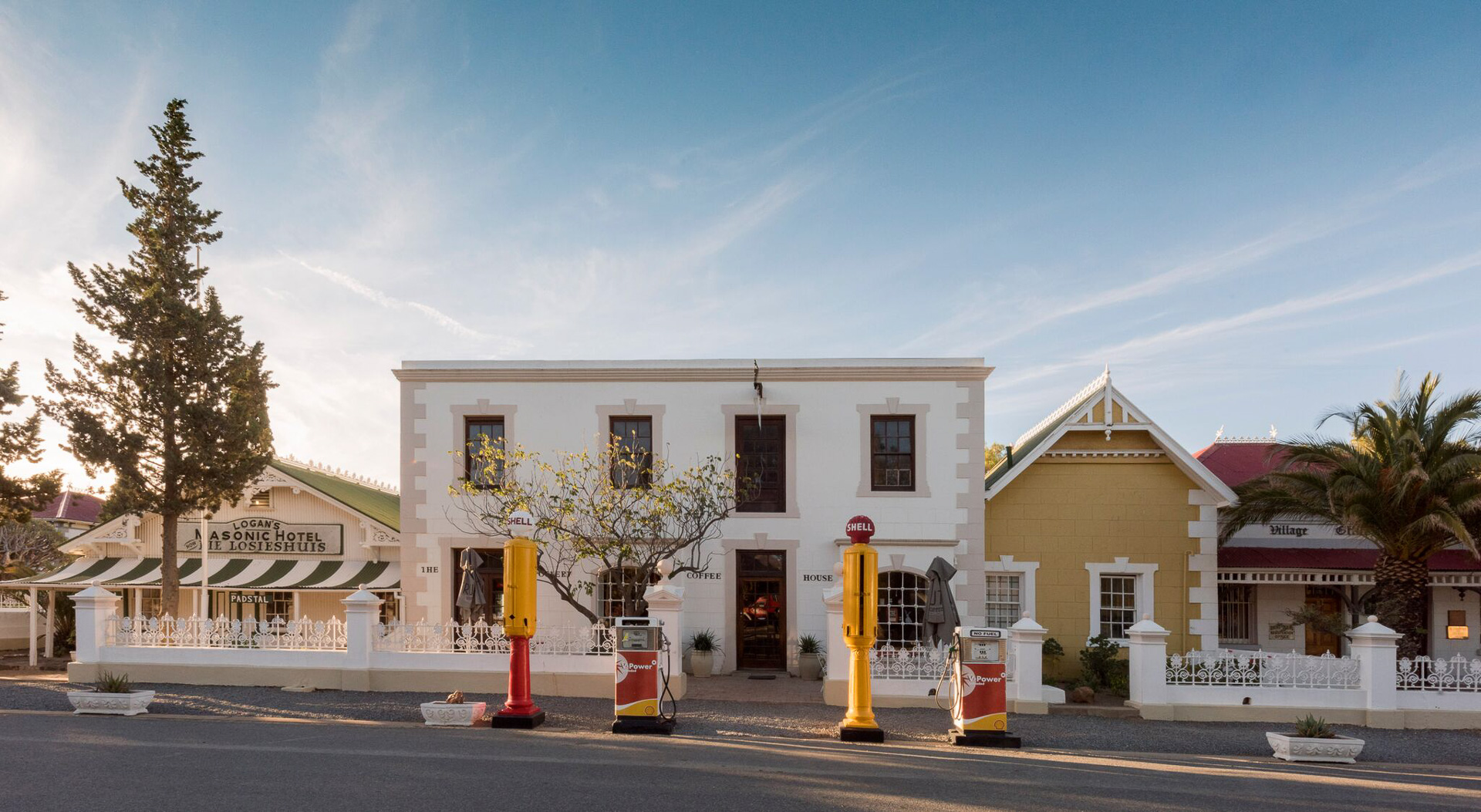 By the Second World War, the town's gradual decline had hastened. Dun and derelict, it became just another forlorn filling station on the way to Johannesburg. Then barely that. When Rawdon happened upon it in 1968, he had already made a bomb in hotelling, but he was looking for something more personal – a legacy, a home he'd make all himself.
His mother first told him about the place – she'd visited during WWII, when it was mostly known for selling piping hot soup to passing train passengers. "The day after I bought the village, I went into the bank at Laingsburg," he later recalled. "I heard some locals whisper 'there's the mad Englishman who bought Matjiesfontein – what does he think he can do with that dump?"
They hadn't reckoned with the depth of his pockets. He restored every cornice, shipped in Imperial bric-a-brac from around the globe, then campaigned to have the entire town declared a national monument. By 1978, the government was forced to agree.
With his soft eyes and urbane manners, Rawdon lived out his own Great Gatsby fantasy in Matjiesfontein. He never married, but apparently 'broke a lot of hearts'. He loved Spanish champagne, spent a fortune on fine brandy, travelled the world bringing back curios, and would still hold court around the bar well into his seventies.
Always ready with a joke, he was apparently blessed with that Clintonesque way of making his listener 'the only person in the world'. When he died at 86, in 2010, he decreed his ashes be given an ordinary brass plaque in the town cemetery, left a small fortune to his carer, and the rest to a trust that now manages the town.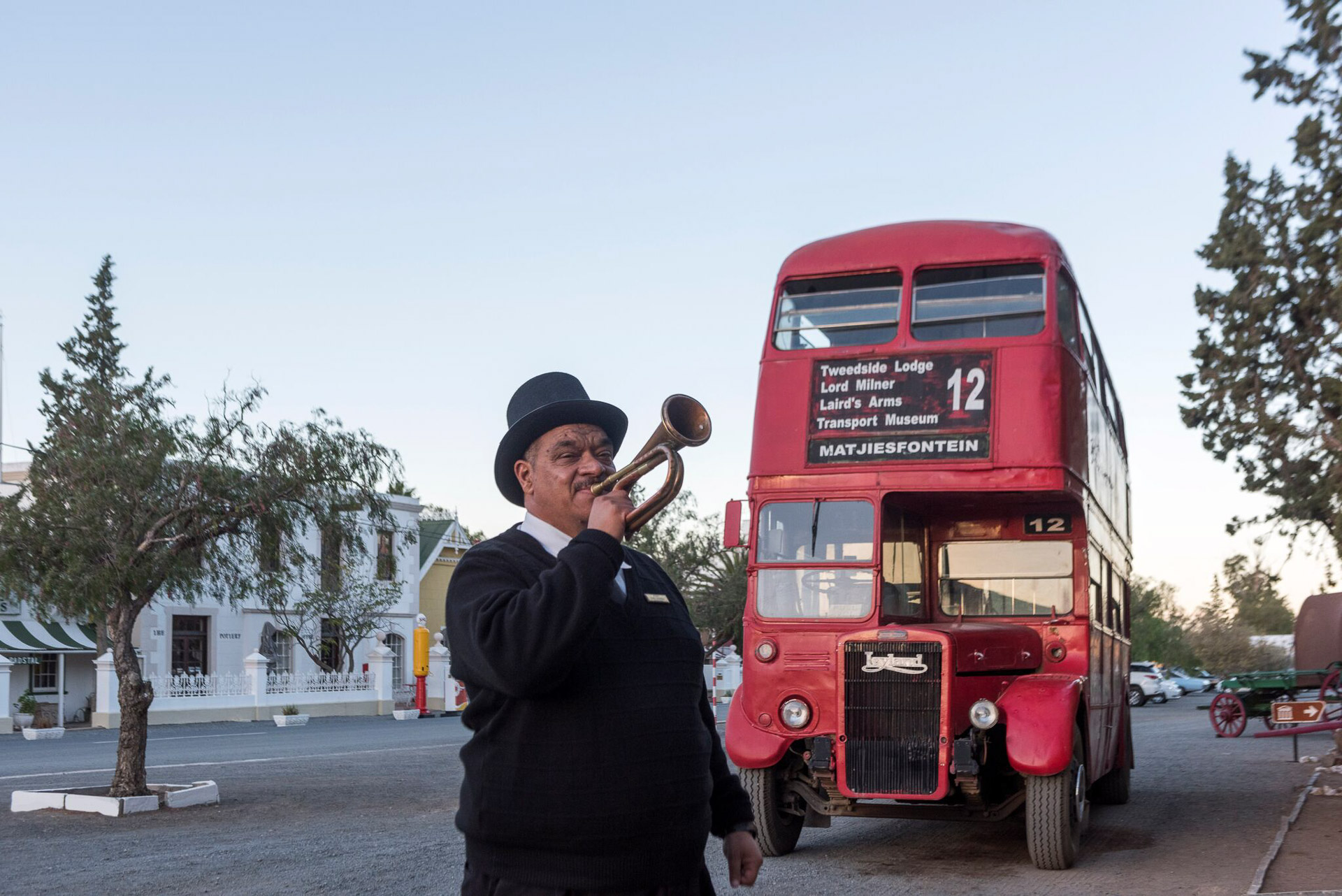 His was a dream of a more romantic age, but it was far from unique. Increasingly, these kinds of chequebook-funded, single-owner towns are becoming 'a thing', as dilapidated ruins are bought up by billionaires with bizarre visions of what perfection looks like.
There's a former Soviet radar station in Estonia fit for 2,000 (yours for £2 million). There's the town of West Heslerton, Yorkshire (more of a stretch at £20 million). There's the village of Nipton, California, presently being converted into a 'cannabis resort' by American Green.
In Italy, Swedish millionaire Daniele Kihlgren came around the Gran Sasso mountain on his motorbike in 1999, and glimpsed Santo Stefano di Sessanio gleaming in the distance. It was, he later commented, "una folgorazione" – an electric shock. He'd soon bought up a quarter of the town and cut a deal with the authorities for even more funding in exchange for a guarantee of no new buildings.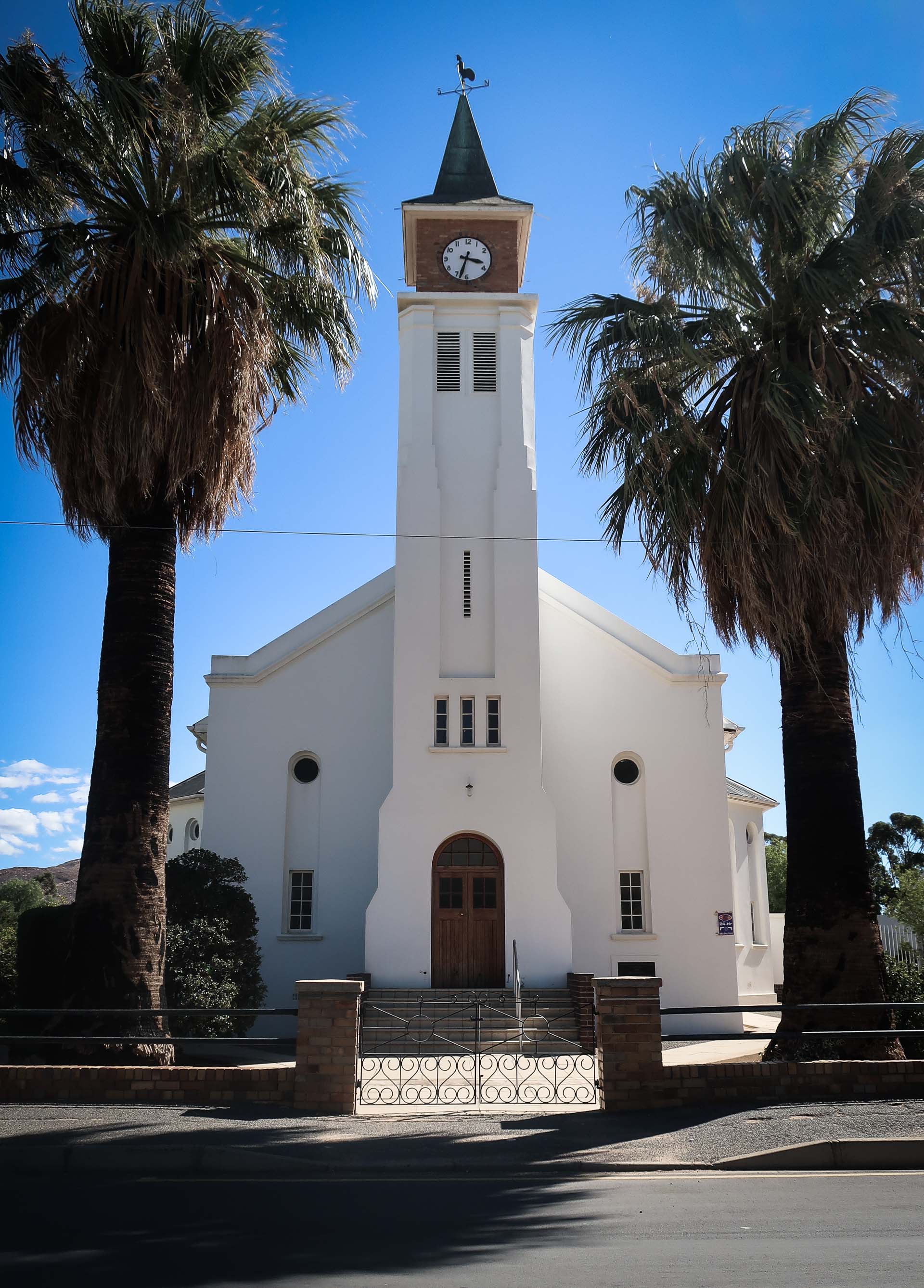 Everyone wants to be the laird these days. The stock of multi-millionaires who fancy a tinker is only exceeded by that of villages crumbling in the face of globalisation and urbanisation. Of course, not every brick-heap can be a Cinderella. Some are merely dull. Often, there's a good reason why they were derelict in the first place. In 2009, Santo Stefano was crippled by the Aquila earthquakes; no wonder generations of less romantically-minded Italians had once fled the place for New Jersey or Toronto.
The urge to buy up towns is normally associated with folly. These projects are painted as the Xanadus of big tech's Citizen Kanes. But as Matjiesfontein proves, that kind of megalomania can often lead to a thing of true beauty. After all, most planned communities fail because of clashing egos, the messy business of democracy, or money shit, be it Kaliflower or Rajneeshpuram.

Having one absolute dictator sketching out the masterplan can definitely make things easier. Fifty of Matjiesfontein's 300 residents work in the hotel complex; local democracy doesn't really come into it. In another lifetime, the place might have become just another sprawling township with a quaint old heart, as was the fate of Touws Rivier, a quick 100 miles down the road. Now? It's landscape art, as surely as any Spiral Jetty.
Do it Yourself:
Getting there:
Cape Town is the nearest international airport to Matjiesfontein. Flights start from around £700 return to London (British Airways), or £740 return to New York via Johannesburg (South African Airways). Matjiesfontein itself is only really accessible by car. All the major international car rental groups have a presence at Cape Town International Airport.
Accommodation:
Rooms at the Lord Milner Hotel start from R905 (£50) per night, with suites available from R4,475 (£250). More moderately priced rooms are also available at the Matjies Hotel. For bookings and enquiries head to matjiesfontein.com
Gavin Haynes is a South African-born writer based in the UK. Keep up with him on Twitter.