Bring the Outside In | 10 of the Best Terrariums
Amuse rounds up the best in miniature ecosystems for your home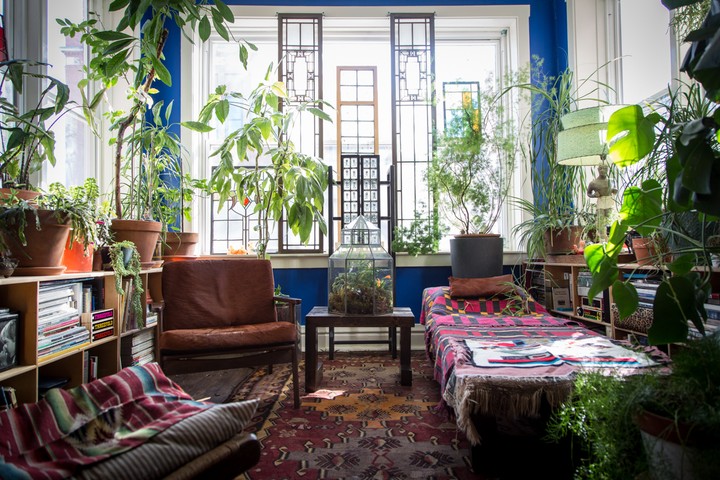 Originally used to transport plants between Britain and her distant colonies, the terrarium has become a cult symbol over the years. No hip modern home is complete without one – a far cry from 1829, when English doctor Nathaniel Bagshaw Ward first noticed a fern growing well inside a sealed glass jar while others in his garden withered and died.
After some observation and experimentation, he devised what would become known as the Wardian Case – an antique-looking glass enclosure that was soon enabling plant specimens to survive sea journeys to India, Australia and beyond. Modern terrariums emerged in the 60s and 70s, with their miniature ecosystems chiming with new found appreciation for the fragility of our own planet.
Publications like the Whole Earth Catalog and other DIY manuals abounded, making terrariums an integral part of many a childhood. Today, Ward's original design remains a retro classic, while a new generation of designers are crafting a third wave of terrariums. Here's our pick of the very best.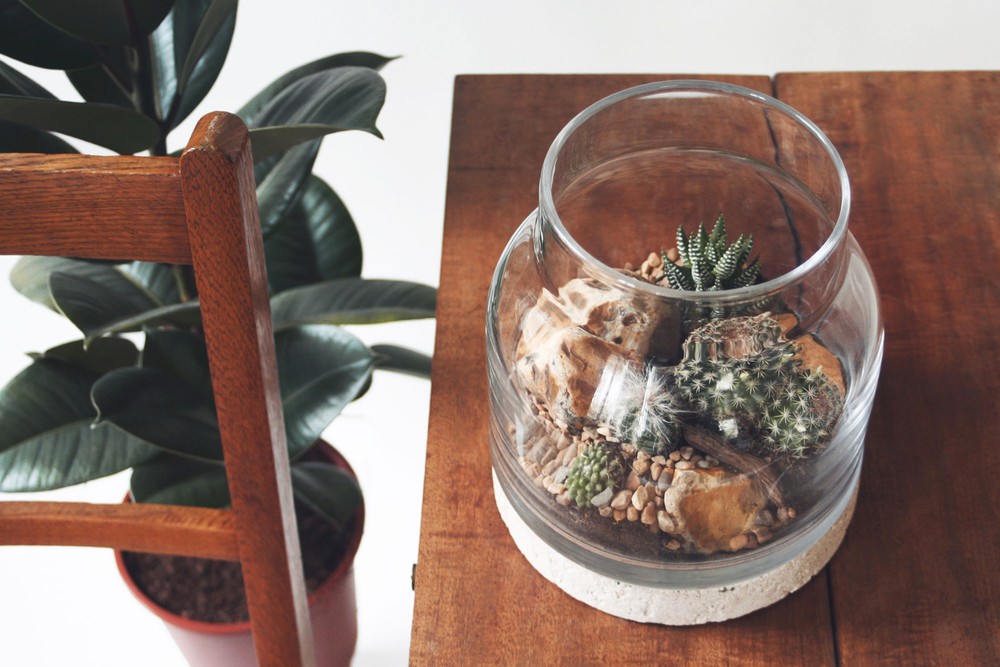 London and Sheffield-based designers Rosie Ray and Caro Langton hand craft a range of beautifully simple planty things like copper air plant mobiles, hanging planters, concrete pots and terrariums. We love their geometric black platina models and hanging glass orbs (£35), which come with a selection of South American air plants that are effortlessly easy to care for.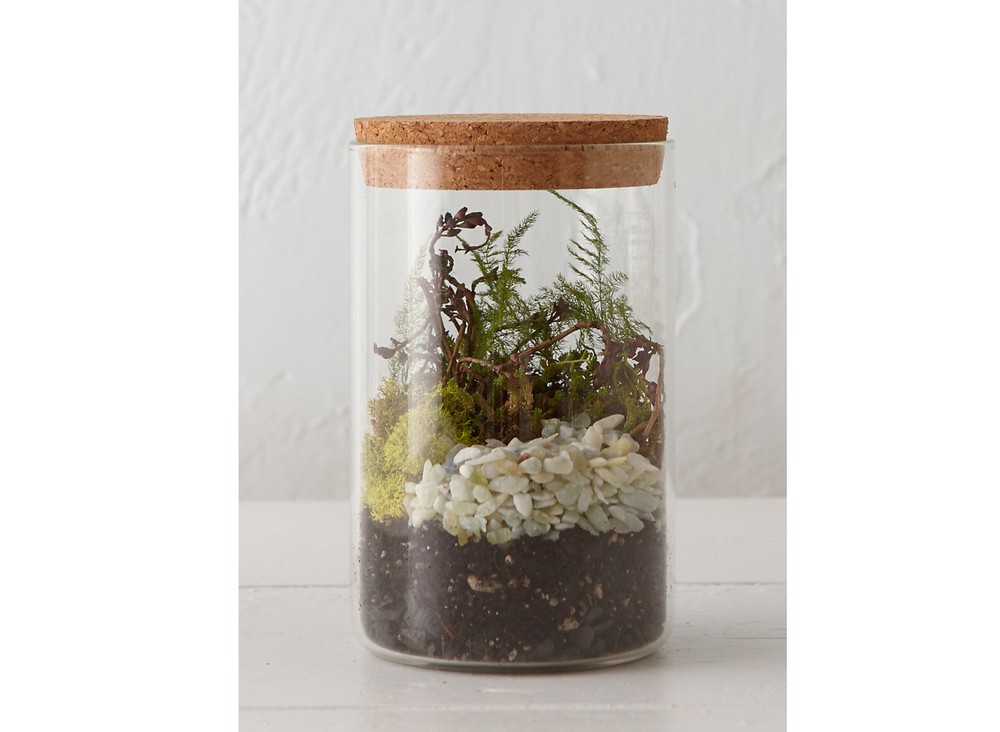 Terrain
A great go-to shop for all your DIY terrarium needs, US-based Terrain stocks a vast range of vessels for you to fill with botanical goodness. Their Specimen Jar Terrarium ($18) and Wide Mouth Jar Terrarium ($28) are good starting points, or for something fancier they do nice concrete base ones, hanging models, cylinders, fishbowls and even a rather risqué 'double decker' terrarium. You can also order plants, terrarium tweezers, miniature rakes and a 'how to' book – or just cheat with their fully self-contained fern starter kit.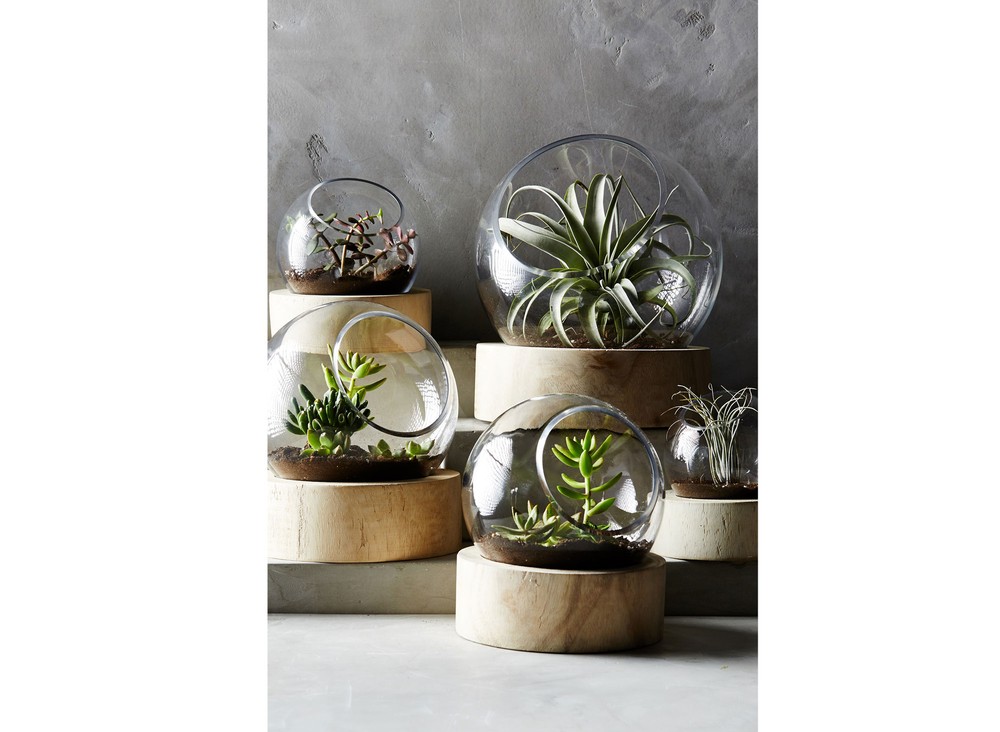 Planetarium terrarium

Anthropologie stocks a small solar system of these handmade globe-style terrariums with fir wood bases, ideal for succulents, cacti, air plants and other species that don't mind a little fresh air. Prices range from $38 for the smallest right the way through to $138 for the extra large edition. Or why not, as pictured, just buy them all?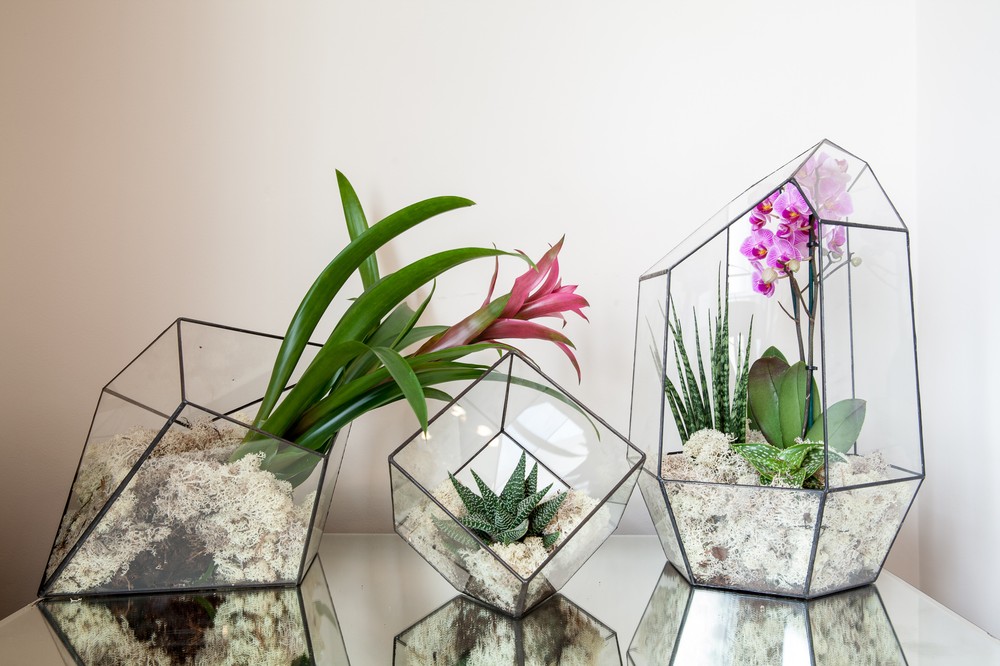 Urban Botanist
Crystal, hexagonal and other geometric shapes have recently taken the terrarium world by storm, and if you want in on the trend Urban Botanist has you covered. Their Supersize Aztec Hexagons (£155 – £195) and Supersize Aztec Gems (£125 – £165) make stunning additions to any room, and come complete with plants and care instructions. Instant chic.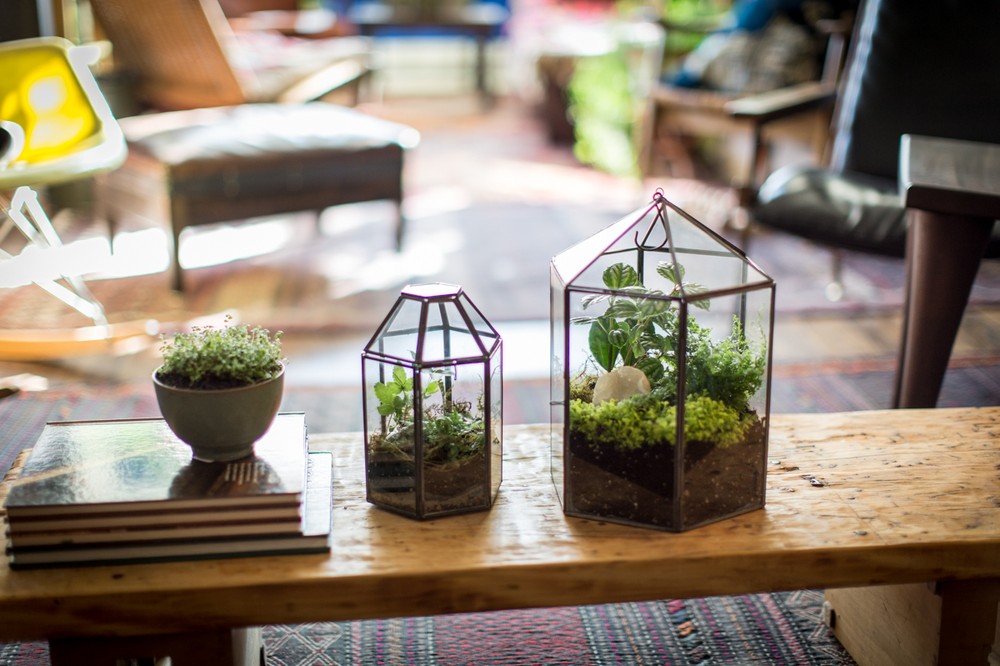 Sprout Home
With branches in Brooklyn and Chicago, Sprout Home specialises in creating beautiful botany for your home, from flower arrangements and garden design to custom-made terrariums and aquariums. The possibilities range from retro/future glass globes on stands to classic-looking Wardian Case style glasshouses. They can also create habitats for frogs and other creatures, turning your terrarium into a miniature zoo. Prices vary so contact them with your idea.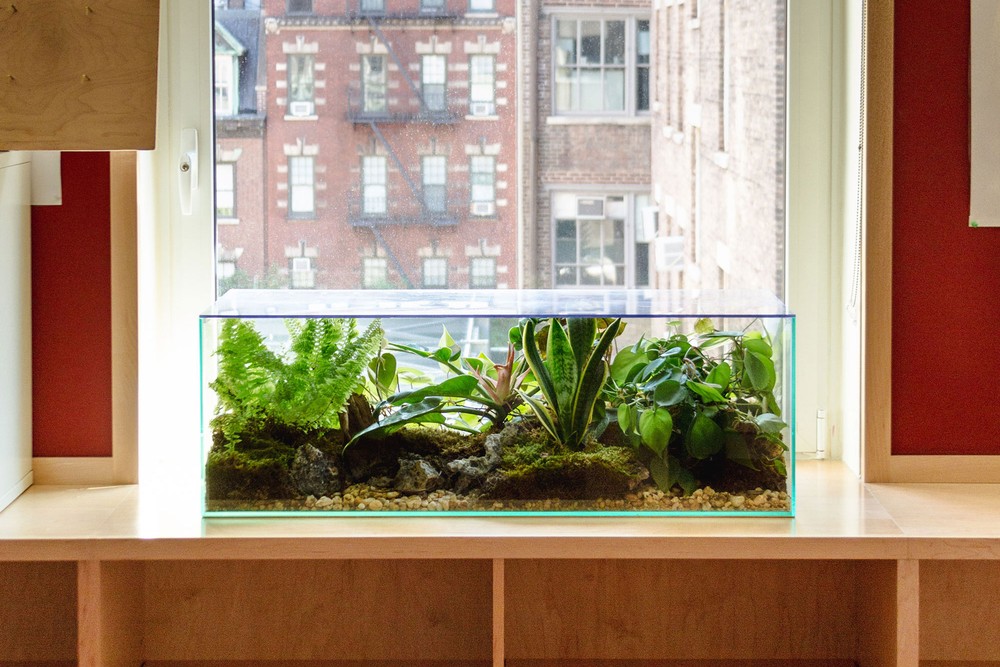 Anchor Botanicals

For something more ambitious, look no further than
New York
's Anchor Botanicals, headed up by Noel Rose – a former life support specialist at the Nashville Zoo in
Tennessee
. Beyond creating large-scale aquariums and terrariums for private and corporate clients, Rose teaches terrarium classes at The New York Botanical Gardens, so you know you're getting the very best.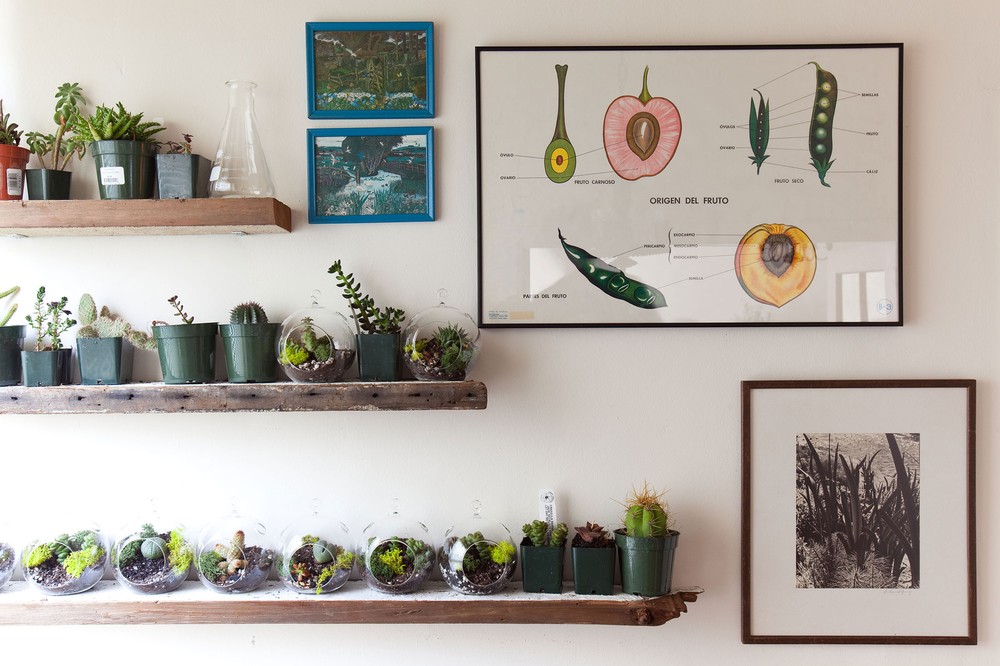 Botany Factory

Working with local glass artist Evan Kolker,
San Francisco
-based Katie Goldman Macdonald creates a range of perfect little green worlds. Her popular 'Kiwi' edition (prices vary) fits up to ten varieties of succulents and comes with a professional mixture of horticulturist's charcoal, gravel and organic succulent mix soil. Plants used include succulents ranging from Echevaria, Sedum, Cremnosedum, Crassula and Kalanchoe to standouts like Echevaria and Pachyphytum oviferum which exudes 'an ethereal powdery silver glow'.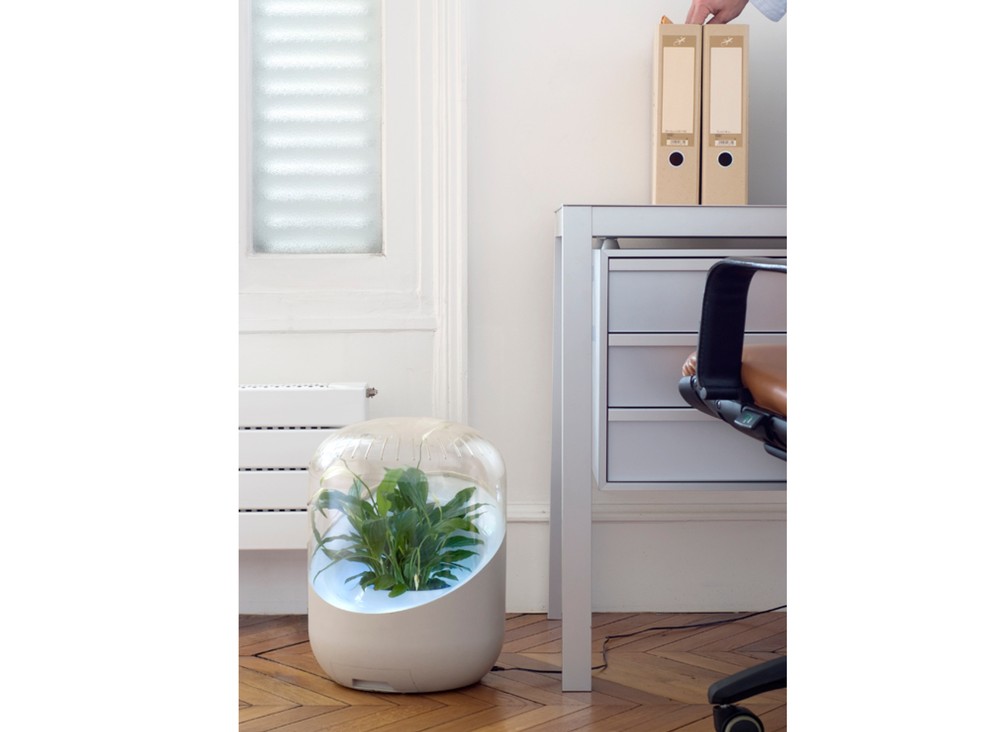 Andrea
Less a terrarium than a biological air purifier, Andrea was the brainchild of French product designer Mathieu Lehanneur and Harvard professor David Edwards. The experimental design used a fan and a built-in water tray to draw indoor air in, past the leaves and through the roots and soil to remove toxins. Once displayed at the Museum of Modern Art, it was recently discontinued so is now a collector's item. Look for the rare black models or, if you can find it, the original glass prototype edition.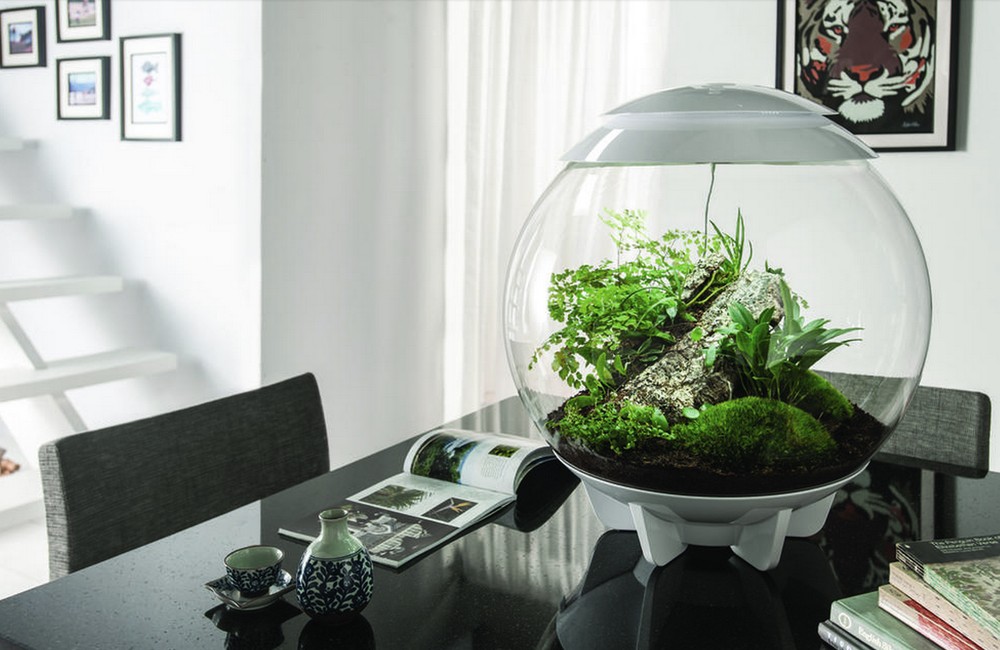 biOrbAIR Terrarium

Taking terrariums into the 21st century, the biOrbAIR (£399) is designed to replicate the conditions found beneath tropical rainforest canopies. With a built-in timer light, a humidity sensor and a mist generator, it promises to create and effortlessly maintain a complete miniature ecosystem for you. You can fill it with small, slow-growing plants (a selection is available when your order) or buy it pre-planted. As a bonus, badass fauna like poison arrow frogs and preying mantises can live happily inside too.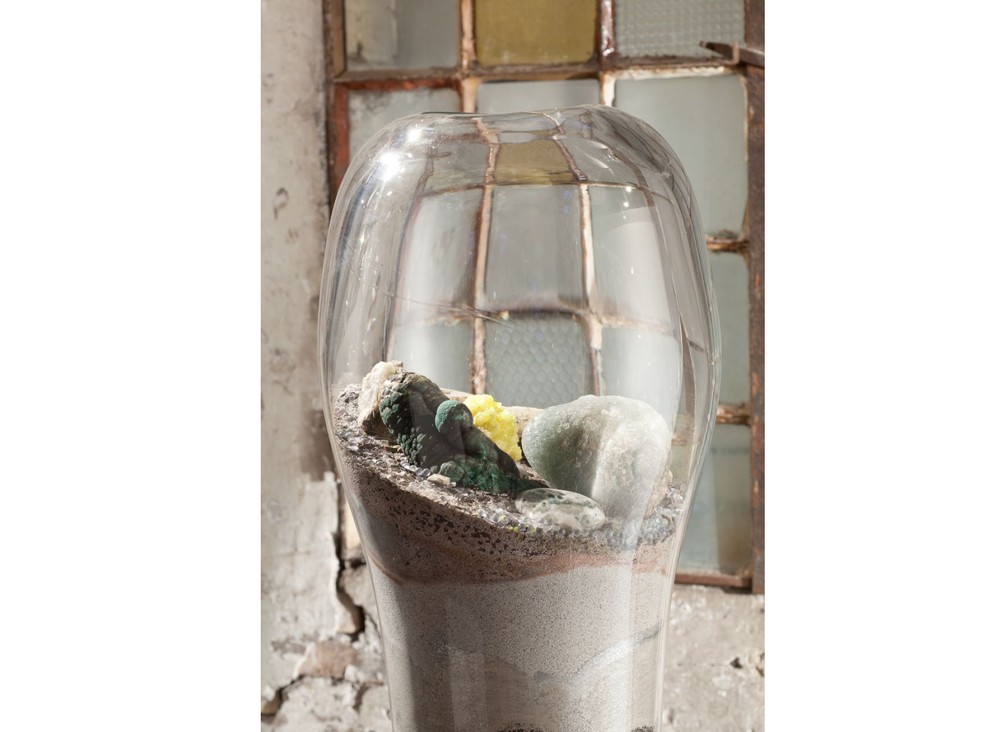 Paula Hayes
At the very pinnacle of the terrarium world, artist Paula Hayes' practice blends elements of botany, sculpture, landscaping and installation art. She has created botanical installations for Hauser & Wirth Gallery in New York, the W Hotel in Miami and the Bauhaus University in Germany, alongside a wide variety of terrariums ranging from hand-blown glass 'bridge' editions to tall, spindly 'giants'. Prices start from $8,000 for smaller terrariums and rise towards $300,000 for large-scale works.