Joshua Vides, Artist & Designer | I Never Leave Without… My Paint Pens
We spoke to the Californian streetwear designer Joshua Vides about the kit that he always keeps at hand
We all have them: Those few items that, whatever the circumstances, however short the trip or however small your suitcase, you'd never dream of leaving behind. This series takes a snoop inside the suitcases of some of our favourite globetrotters – photographers, adventurers, chefs, models, directors and all-round interesting people – and asks what they take with them everywhere, and why.
There are few bigger names in the world of street design right now than Joshua Vides. Vides' innovative designs, and collaborations with brands as diverse as Adidas, Fila and Umbro, have made him a veritable globe-trotter, with his works being found in every corner of the world – from Hawaii, to Hong Kong, to Houston. You can even find a Joshua Vides-styled Ferrari riding from Tokyo to London on the Gumball 3000 rally.
Only breaking into streetwear less than a decade ago with his brand CLSC, Vides' rise has been nothing short of meteoric. A first-generation Guatemalan born and raised in California, Vides brings his irreverent style, honed through the stencilling and tagging culture of his youth, to his every creation. Ahead of his next project – a collaboration with DC Shoes for ParisFashion Week – Vides talked with us about his life, his process, and the items he can never leave without…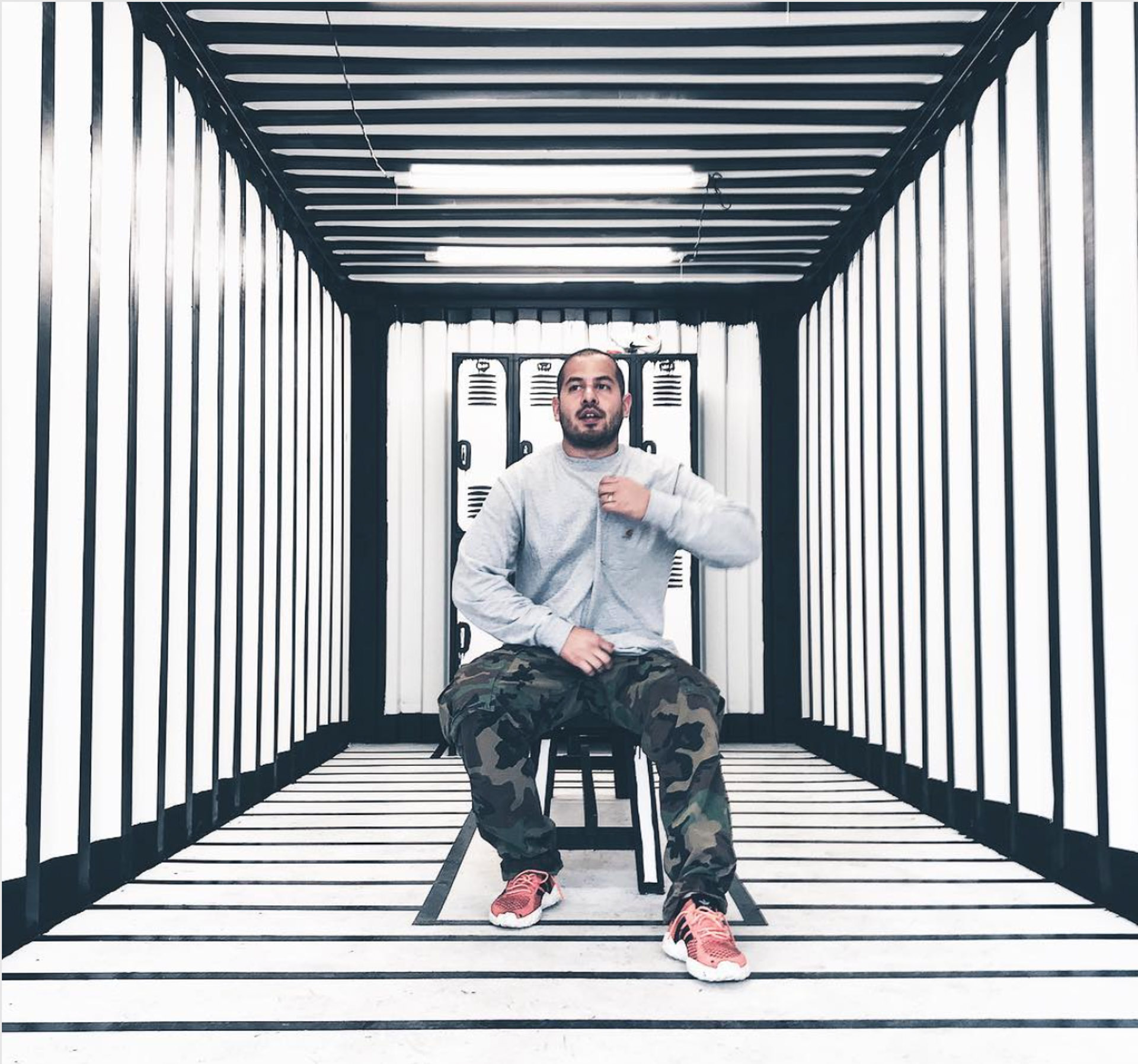 I take my life day by day. I don't know what I'm doing tomorrow, I might get an email tomorrow that will change my life forever. I just always try to stay positive, have fun, and accept the fact that I'm very lucky to be in the position I'm in at the moment. I want to collaborate all over the world, and make as big an impact as I can – if that inspires some kids to draw, then I'm doing it correctly.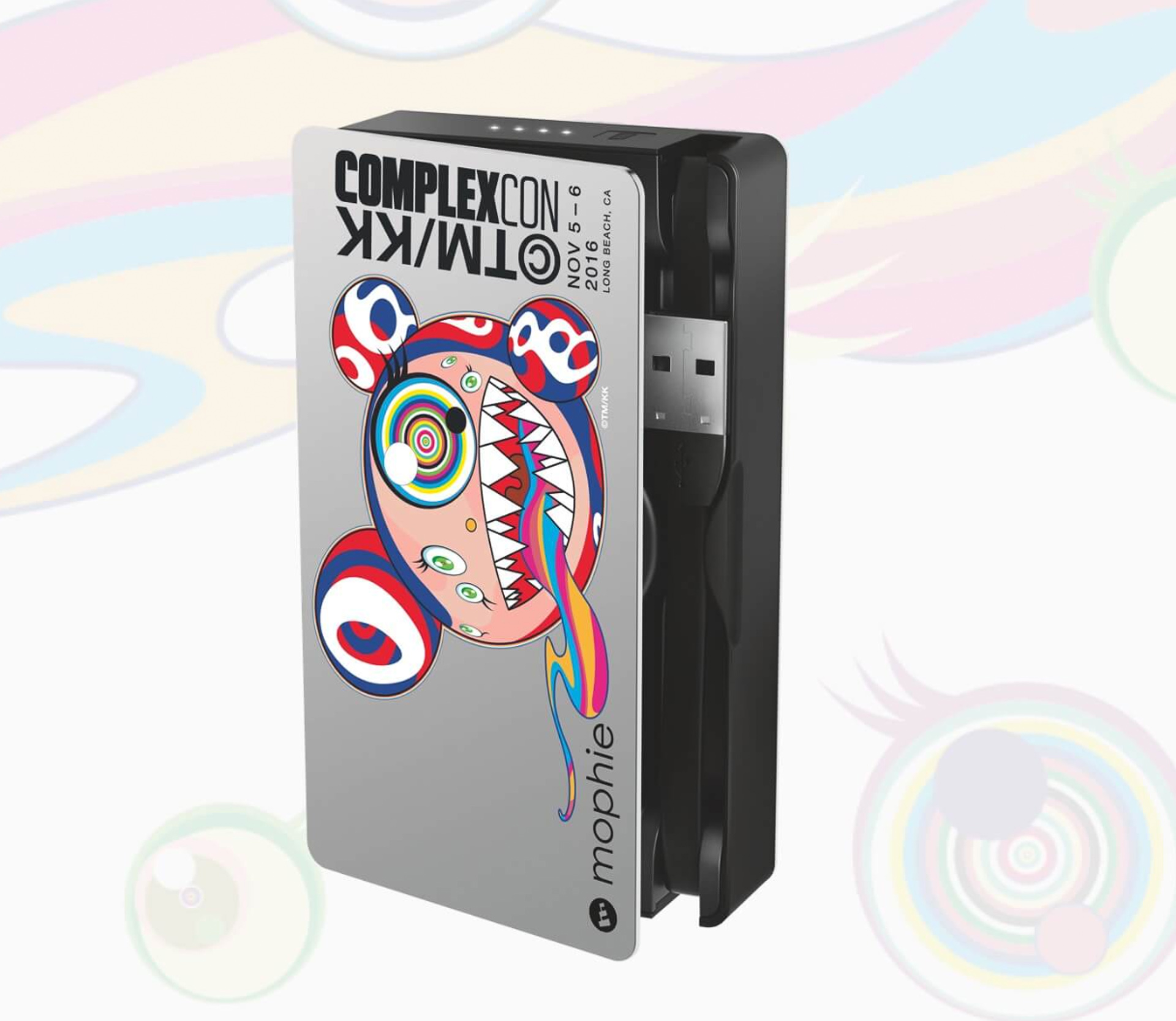 I could barely leave the house without my battery pack. If your phone's dying, you plug it in and brings it right back to life. I carry my Mophie pack everywhere I go – if I remember to charge it! I'm on my phone a lot, much to my wife's dismay, and I'm usually moving around. Rarely do I get an opportunity to sit down and charge my phone unless I'm going to bed, so it's pretty important to have that as a utility, so I can keep going on a daily basis.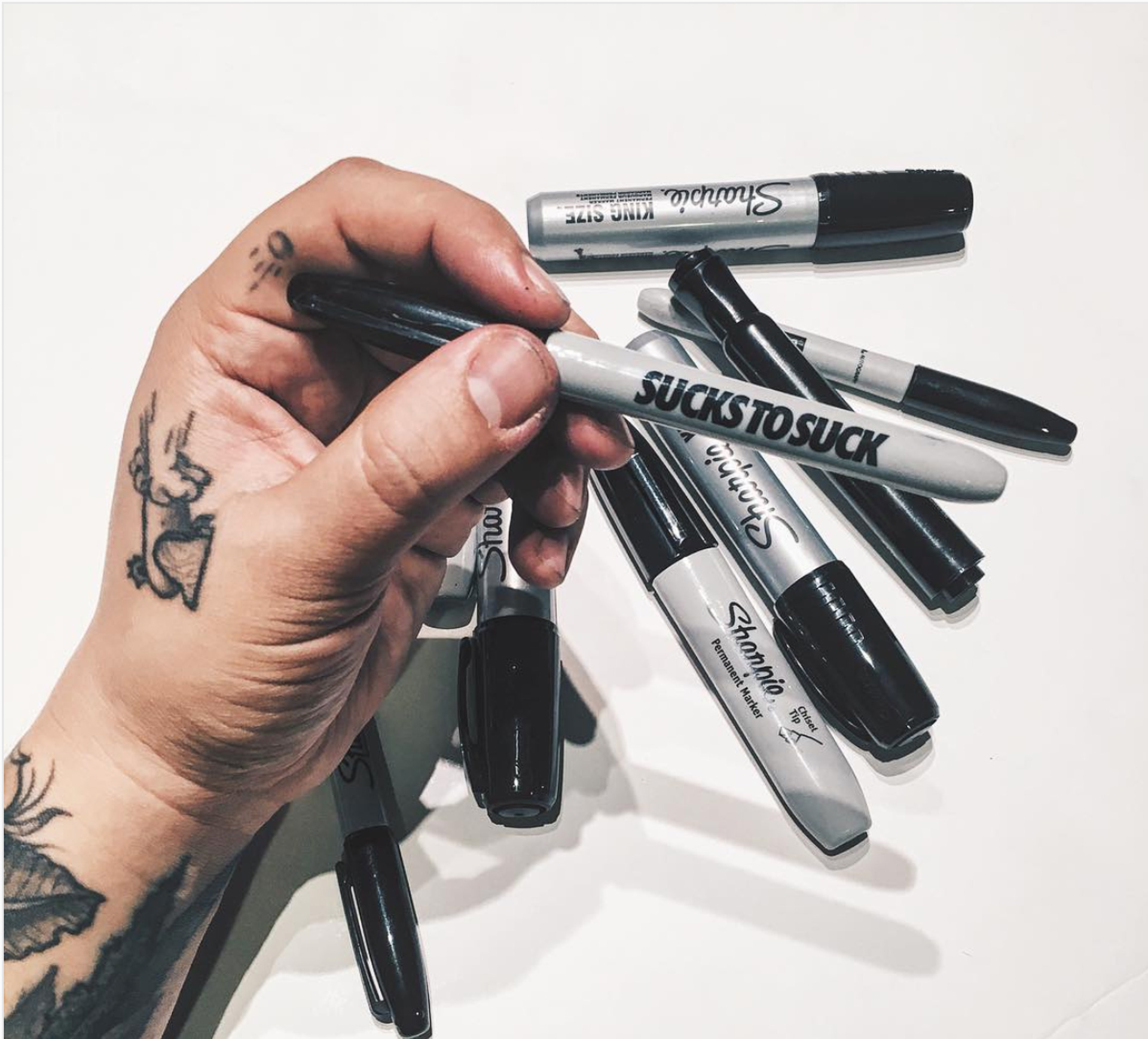 I'm always carrying a pen. Whether it's a black Sharpie or a black paint marker, I have one with me everywhere I go, just in case I'm called to action. A perfect example of why I keep one with me happened in Paris recently, when I ran into the Air Jordan team. They were set to launch their collaboration with Levi's in the days ahead, so we came up with the idea of me painting a pair of Jordans and leaving them somewhere in the city for someone to find. So I pulled out my paint marker and got to work.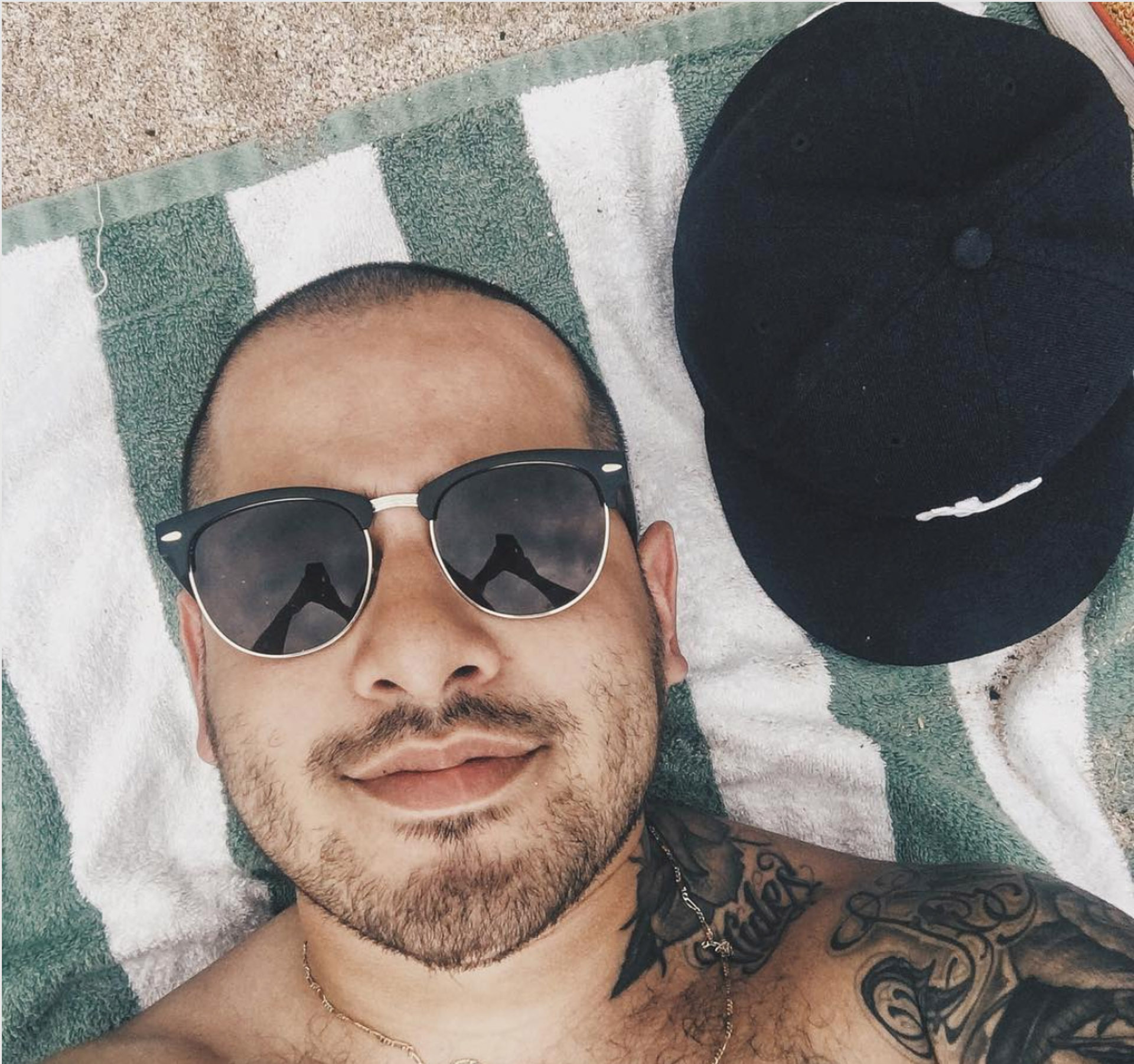 You can guarantee that whenever you see me, I'll be in sunglasses. Right now, my favourites are a pair of RetroSuperFuture glasses that I bought in New York. They actually fit my face – which is more of a challenge for me than you'd expect – so it's important that I don't lose this pair like all the others I've lost. I've had them three months, which I think may be the longest time I've ever gone without losing a pair! Knock on wood that I don't end up doing so now.
I'm really into my music, so my headphones are constantly in my ears. Whether I'm painting, or on a train, or a plane, or whatever, I need to be listening to something so I can zone out – it's soothing. A few weeks ago, I was painting a building in London, and I stuck on a few albums to help me focus. Before I knew it, hours had passed by. I'm not just a hip-hop guy either: you're as likely to catch me listening to Marvin Gaye or the soundtrack from Her as you are to Pusha T.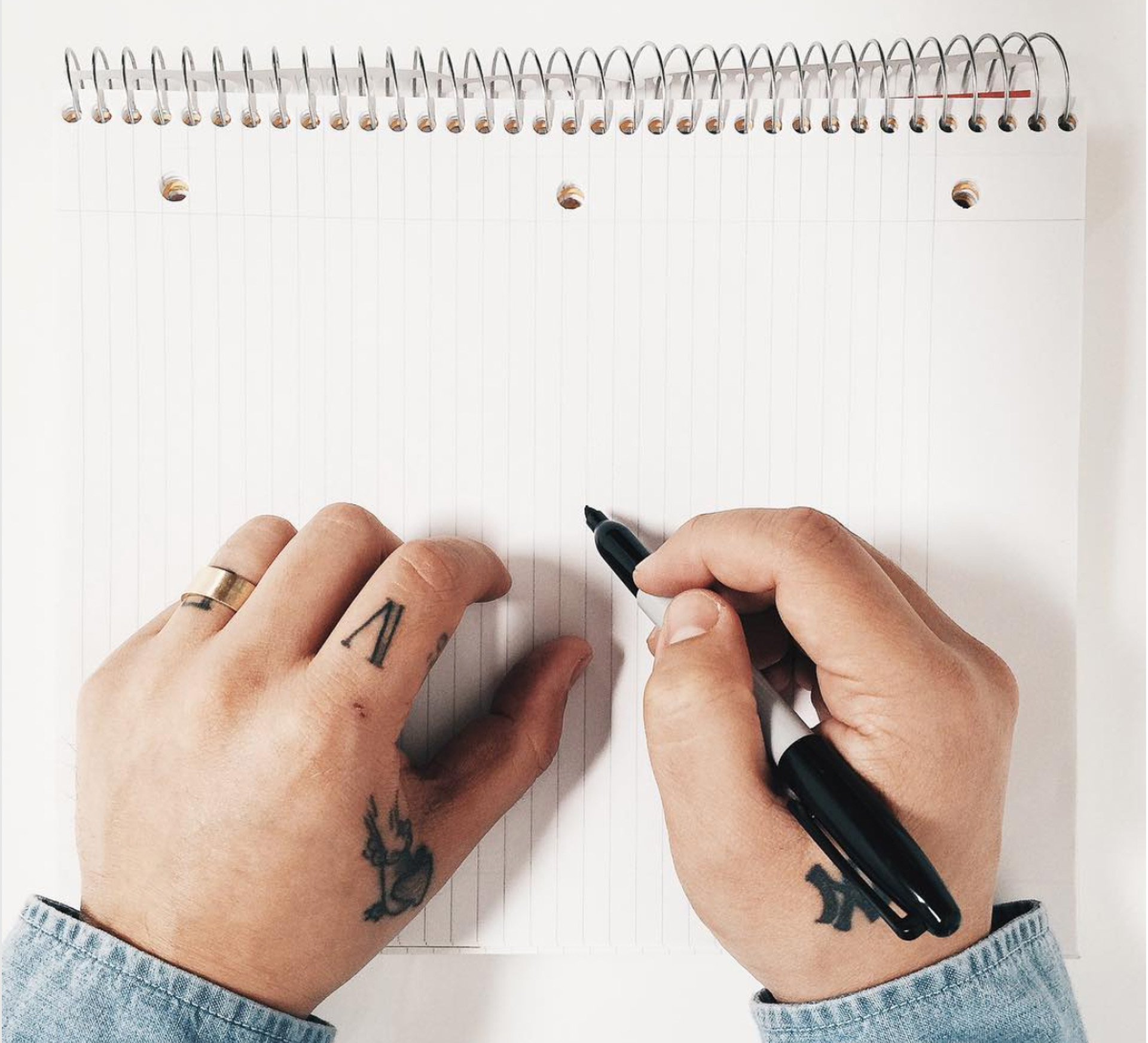 I take a white notepad everywhere I go. I try to draw something every single day; it's good to sketch on a daily basis, because every day is different and you never know how your style will be shaped by your mood or your mind. You're always going to be creating something new – you might draw a chair a certain way one day, but if you draw it again the next day, something will change: be it the curvature, the thickness of the lines, the angles, the colours. If you want to succeed from your creativity, you have to keep throwing darts at the board until you hit the target. Without trying, failing, and trying again, you'll never going to know if your next move is right or wrong.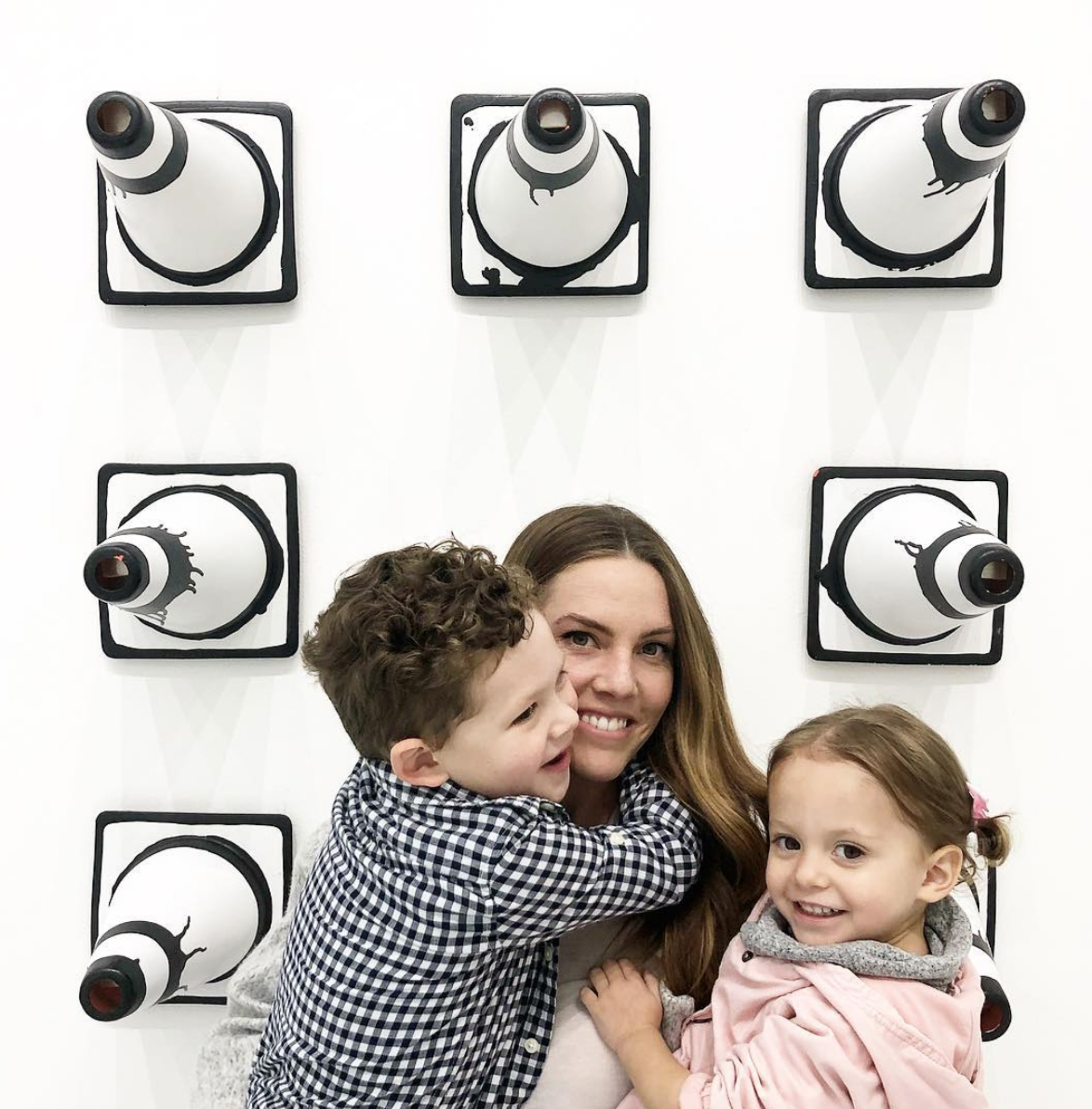 If I could take my family with me everywhere I go, I would. I'm married to my wife Elle, and have two kids, Cassius, and Verona, with a third due in November. I do my best to balance my work and my home life, but it's easier said than done. I always try to make sure that they can meet me in as many places as possible, but that's a lot for my wife to manage too – travelling halfway across the world with two children in tow is a whole other challenge in itself. But in a dream world, they'd always be with me.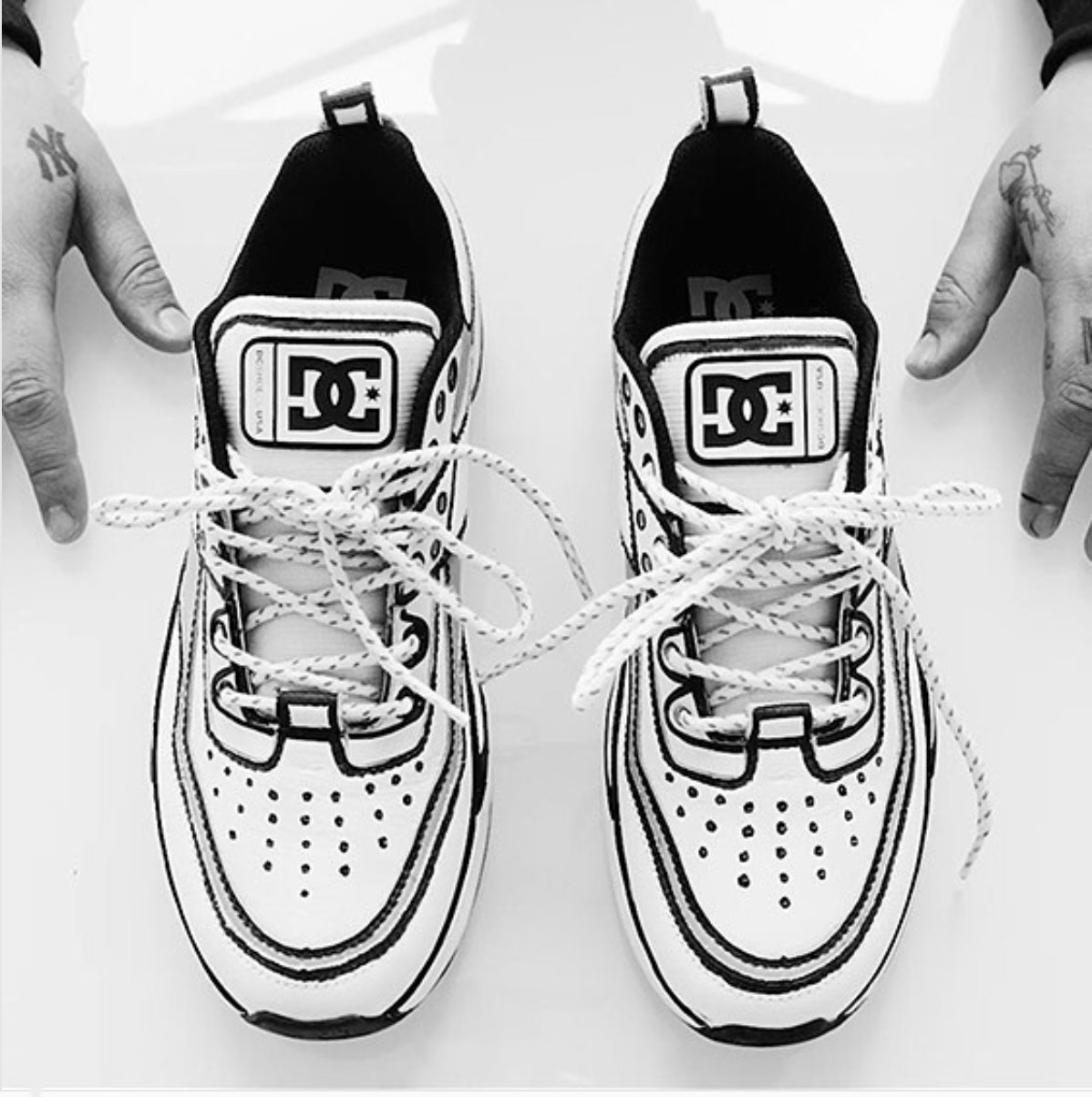 Amuse spoke to Josh Vides at the Paris Fashion Week launch party for his latest collaboration with DC Shoes and sneaker head boutique Nous. If you want to find out what Joshua's up to next, check out his Instagram.