Inside Le Mans | What it Takes to Win Motor Racing's Toughest Trophy
We find out why the legendary race is more revered than the F1 World Championship
Few events in motorsport boast the allure and mystique of Le Mans. It's the pinnacle of endurance racing, set over 24 devastating hours of road time. First held in 1923 as a display of the latest innovations in the burgeoning automobile industry, Le Mans has maintained its reputation over nearly a century as perhaps the greatest victory any race driver can achieve.
As the world's oldest active endurance race, it's no surprise that it's dripping with prestige. In motor racing circles its named as part of the elusive "Triple Crown": win Le Mans, the Monaco Grand Prix, and the Indianapolis 500, and you're carved into history as a certified legend of motor racing.
It's the reason why so many of Formula One's alpha poster boys have moved into the sport: think Fernando Alonso, Jenson Button, Juan Pablo Montoya and Kamui Kobayashi, among others. Only one driver has ever achieved the Triple-Crown feat: the inimitable Graham Hill.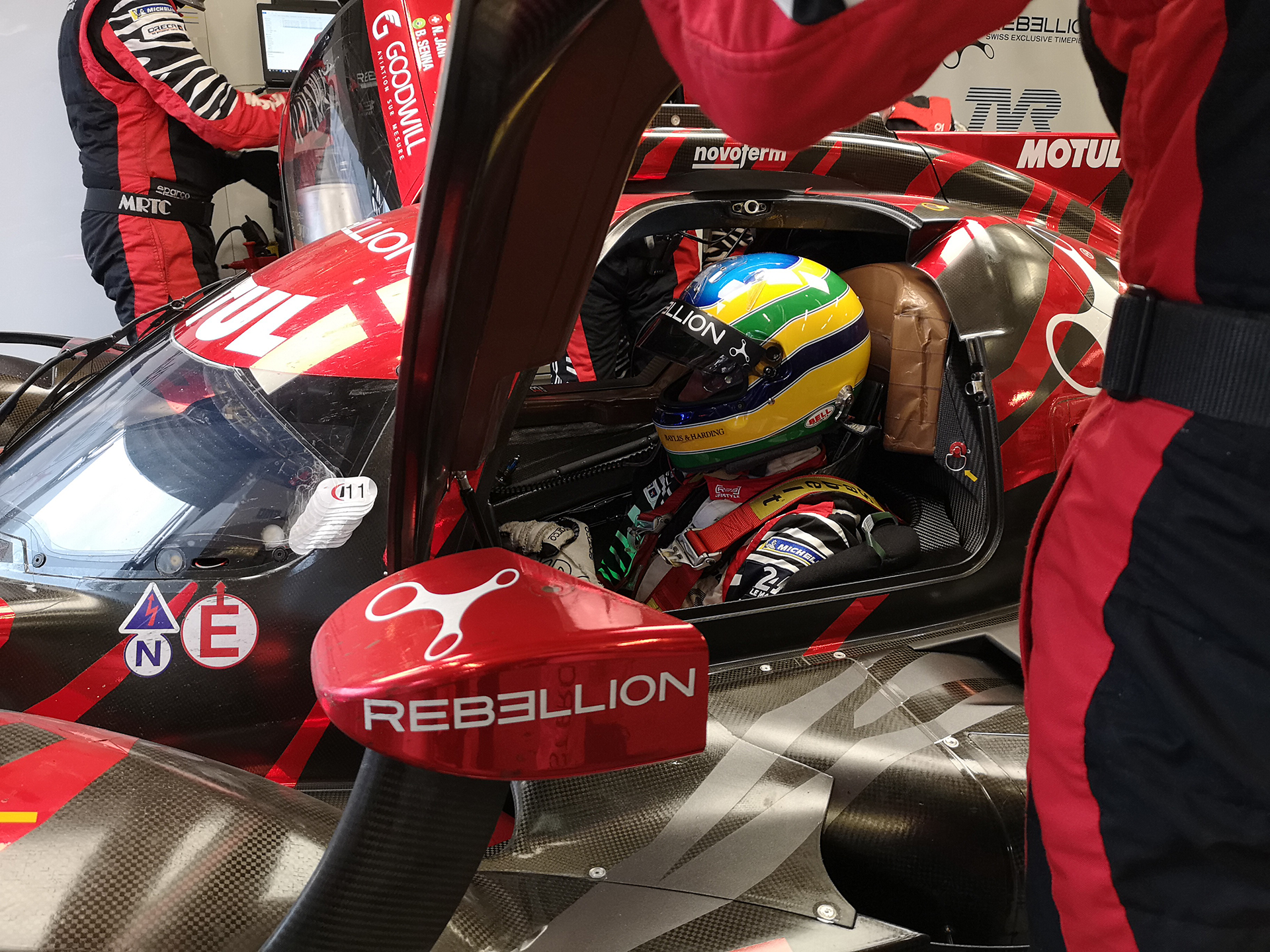 So how on earth do you win this thing? In July, Amuse had finish-line seats and pit lane access to endure it for ourselves.
It's a glaringly obvious point, but one which cannot be understated in light of the glitz of televised sprint racing such as Formula One… this race is 24 hours, non-stop. Park for a moment what that might mean to a driver, or indeed a car. The winning Porsche in 2015 went through 25,923 gear changes. Even as a spectator, it's gruelling – it means watching the race for a full day and night.
Track-side, that means cosying up on an ungiving bench or grassy verge exposed to the elements for an ungodly amount of time. It's exactly the reason why this race has never attracted the populist spotlight you'd imagine its heritage would demand. It's a spectacularly unpalatable format for modern media companies to package and commercialise – and from our experience, it's much the better for it.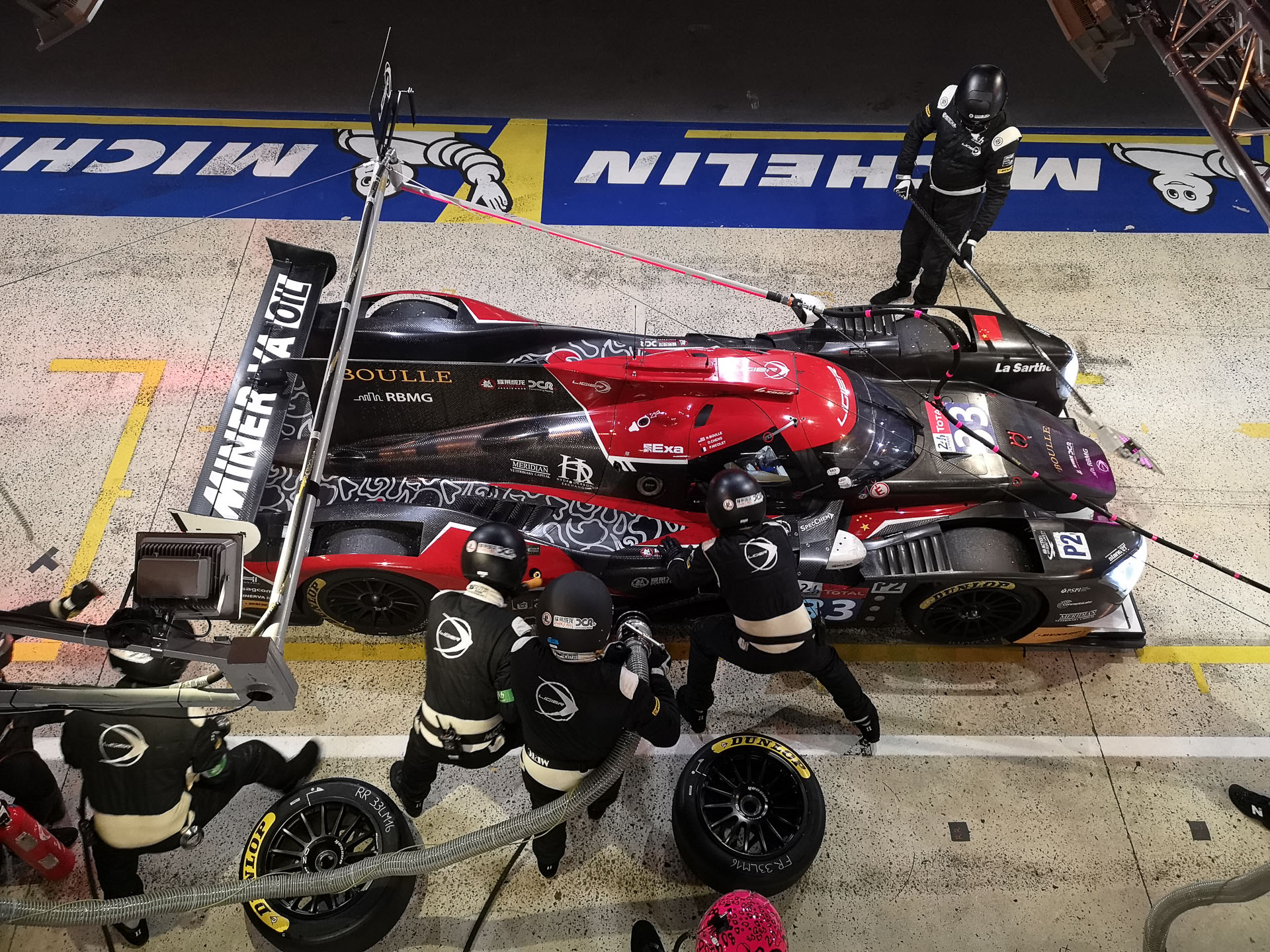 You see, the great thing about 'endurance' is that it's a state of body and mind that brings out the best in humans, and brings us together. Forget the fast colourful shapes of glittering metal, one of the most powerful observations at Le Mans is the collective solidarity between people; from the teamwork of the sleep-deprived race crews, to the spirit of the unwavering (sometimes shivering) crowd – everyone's in this together and fully committed to investing in something that isn't that sensible; physically, mentally or biologically. It's only with everyone present pushing their own limits of logic that this great spectacle comes together – and that's brilliantly empowering.

It's a sentiment that is echoed inside the race teams themselves. As Alex Wurz, two-time winner of Le Mans told us – "if you have members of your team starting to be tired or miserable or upset about small details, it spills over, and all of a sudden, it can influence your track performance."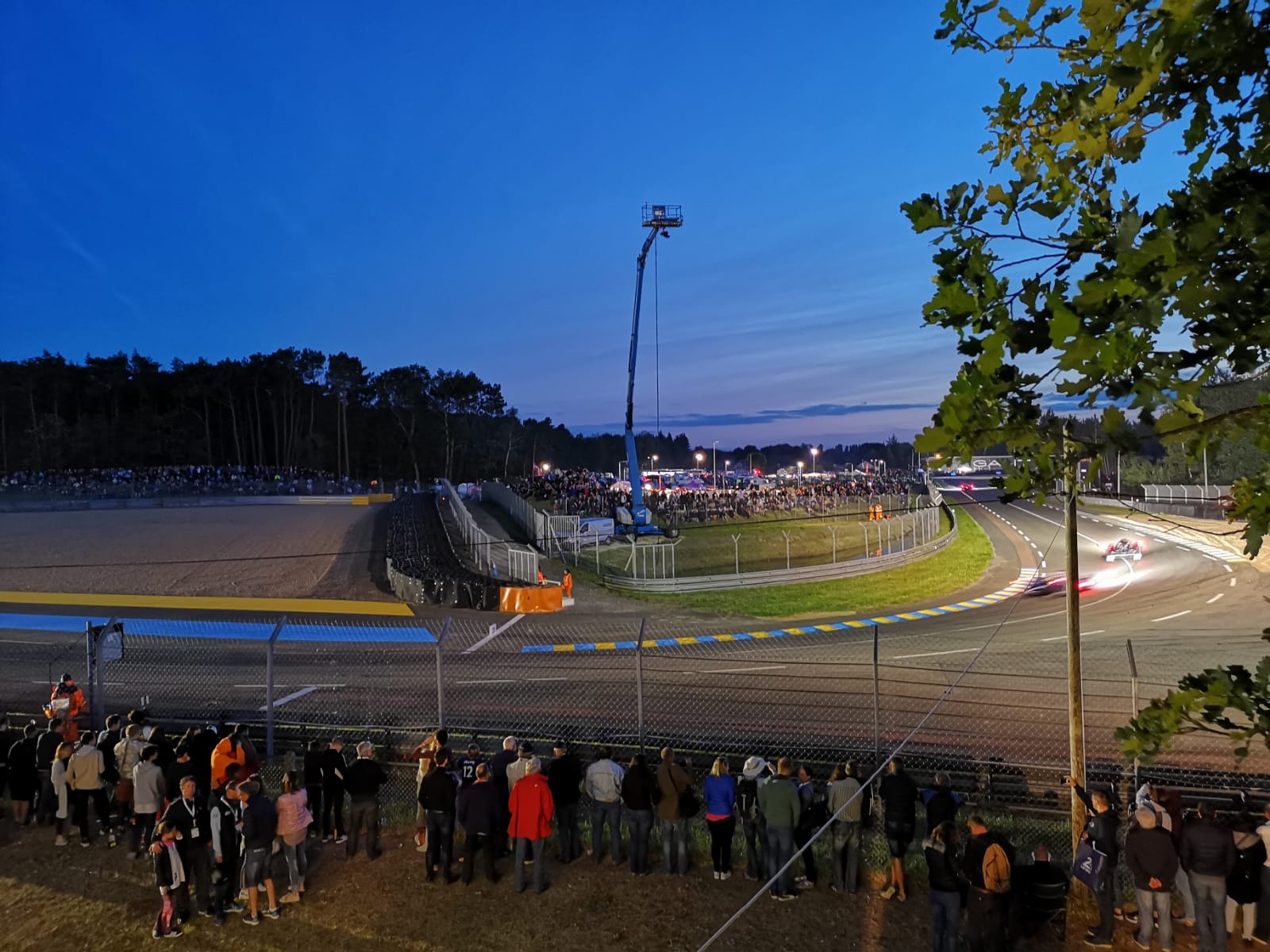 And as FIA race director Richard Cuene-Grandidier expanded, this is an endurance – a human machine – that has to last many more than 24 hours: "These poor guys, who've been working incredibly hard, have been away from their normal home environment for the best part of three weeks. They're told what to eat, told where to be, told what to wear. You stop thinking for yourself – all your focus is your role within the team."
As we walked through the paddock at sunrise with cars growling around the track – their engines rumble unforgivingly down your ears and shake your bones (it feels great) – the mechanics had fashioned all sorts creative setups to prop their heads for a minute's respite.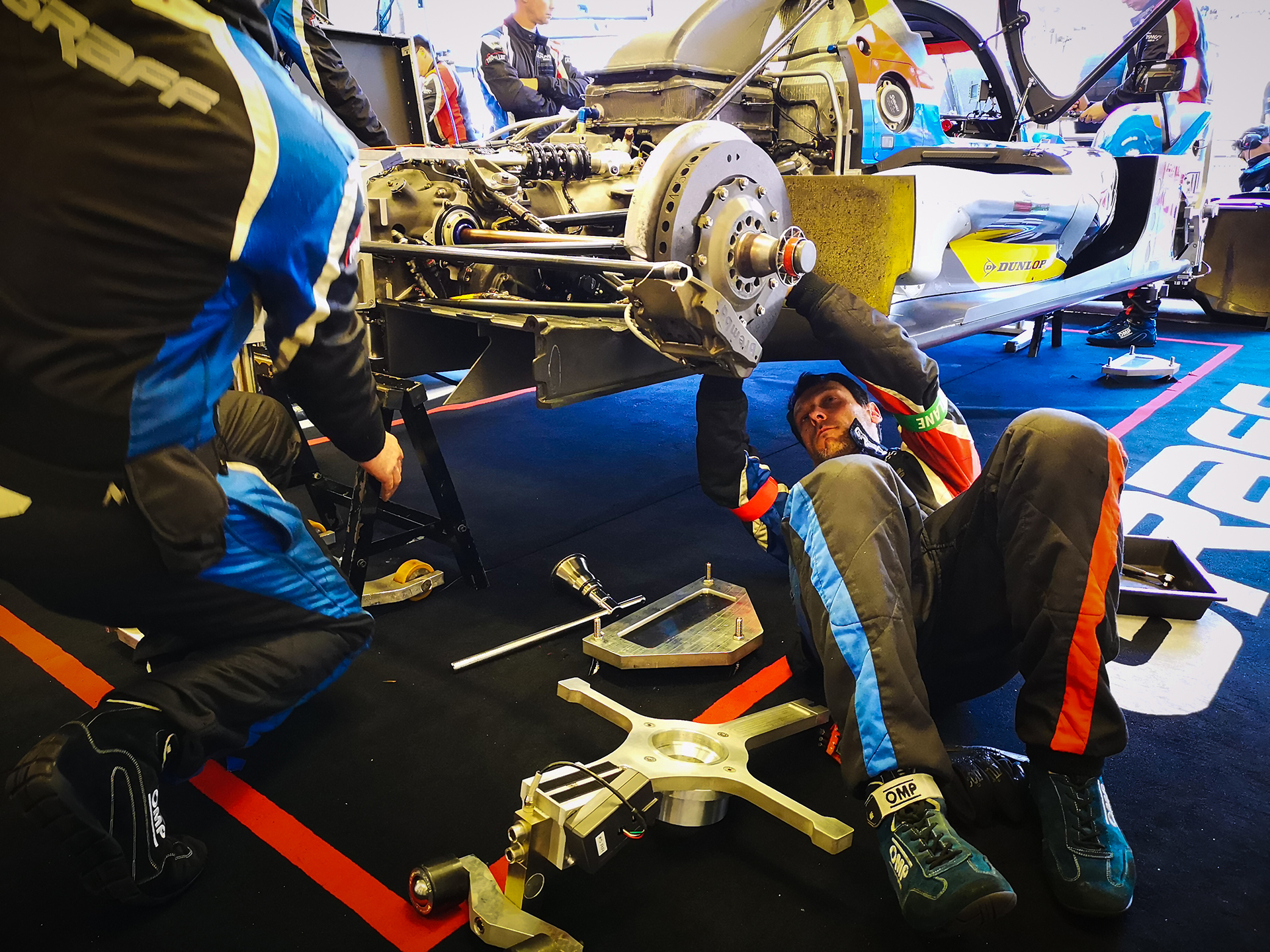 "Back in the day the big teams would have a spare car in pieces in a truck – it would be one guy's job to live in that truck for the entire race, hot or cold, and listen to radio conversations and fathom what spare part the car may need when it comes in," commented Cuene-Grandidier, who once owned a race team. "The guy would have the most miserable weekend of his life, but you'd rely on him."

As a mechanic, Le Mans is probably the greatest technical test in world motorsport. It's easy to make a car go fast, but make it go fast for 24 hours straight requires a level of engineering that only the best can take on. Over 24 hours the cars will travel around 3,000 miles, hitting speeds of up to 330km/h (one car in Le Mans history even hit 405 km/h) – in your personal road car that distance would probably take you four months.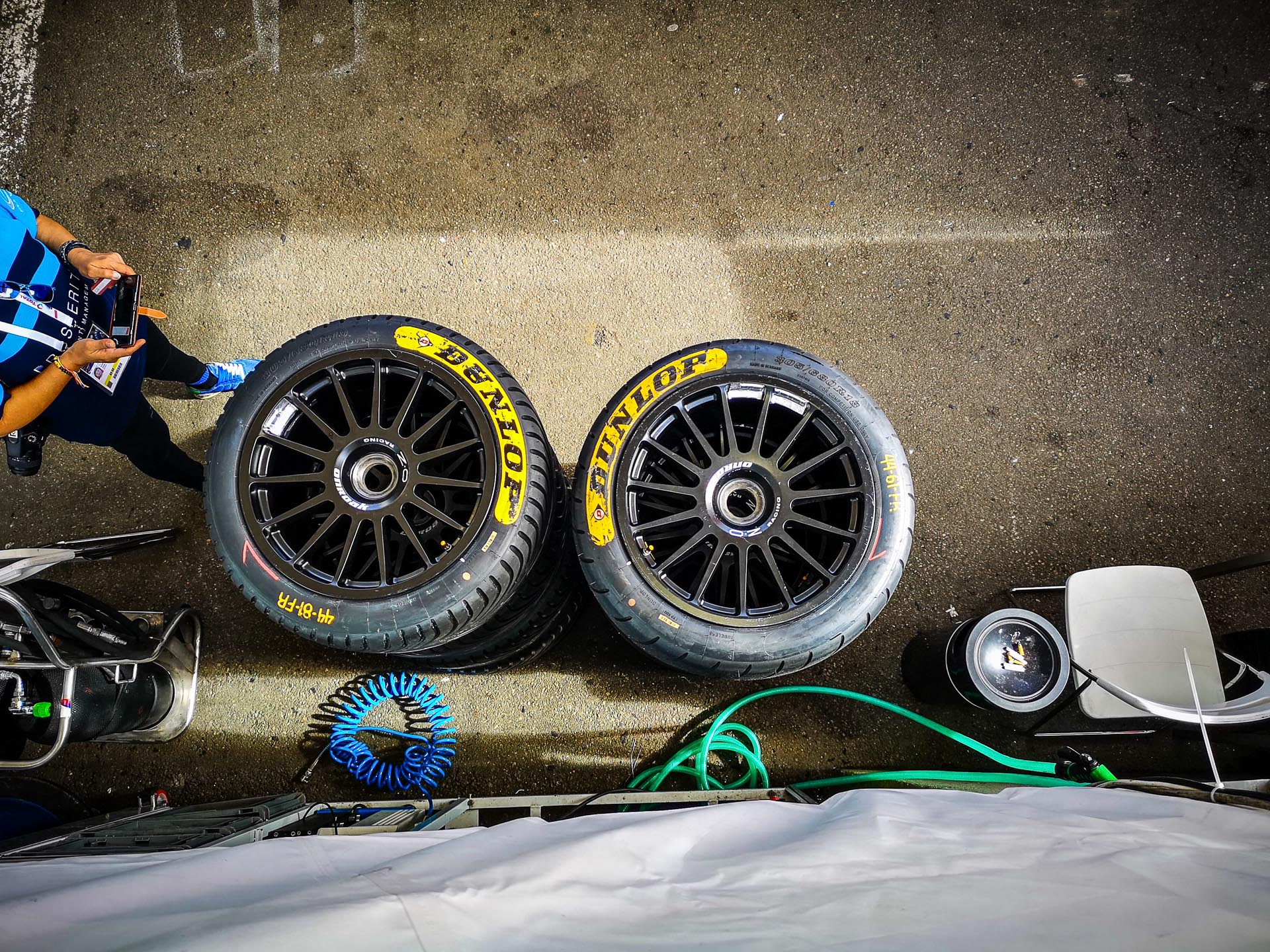 Add to that a track that is infamously unkind – "it's like the Nurburgring [famously the world's most most technical track], but in a tiny town in northern France" – and you begin to see why it's the glory race for hot-blooded purists. This is motor racing. "Formula One, for me, isn't real motorsport," adds Cuene-Grandider.

"You can't win Le Mans, Le Mans decides if you win or not"
All this high-stakes minutiae considered, it's unsurprising therefore that the race was the site of the greatest tragedy in motorsport history. In 1955, Pierre Levegh's Mercedes was flung into a retaining wall by the Austin-Healey of Lance Macklin. Levegh's car exploded on impact, killing him instantly, and spraying shrapnel into the crowd of spectators.
This debris claimed the life of 83 people, injuring almost 180 more. A temporary worldwide ban on motorsports followed, such was the scale of the disaster. Since 1955, a further 14 drivers have died at Le Mans, with the last accident occurring in 2013, when Aston Martin's Allen Simonsen collided with the barrier as he turned onto the infamous Mulsanne straight.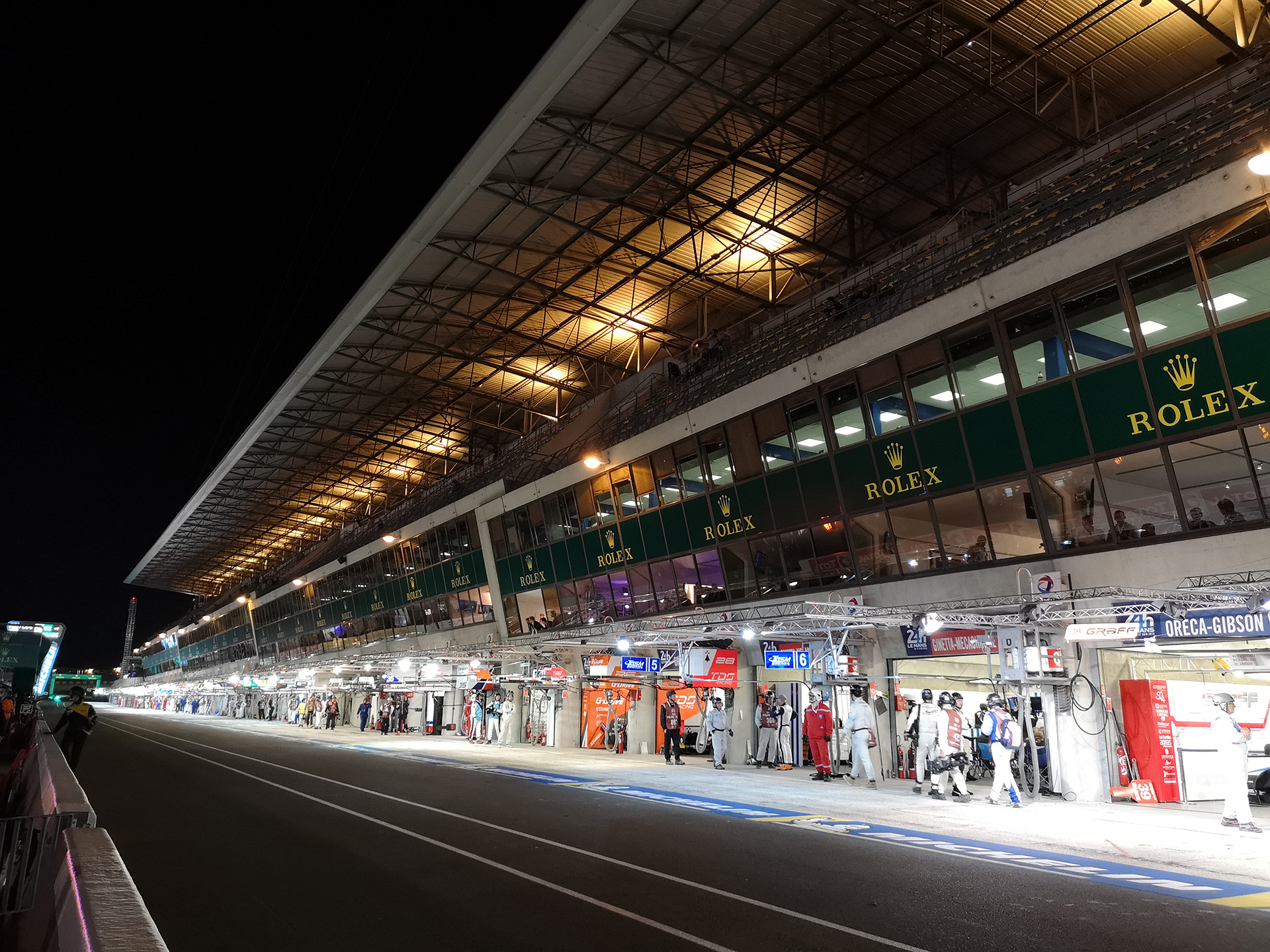 This backdrop of extremes and detail plays a large role in explaining why Le Mans has galvanised such deep-rooted respect and reverence among the motorsport family. It's what has also given it plenty of glorious moments. Chief amongst them is Jacky Ickx's 1969 victory, where he surged from last to first place.

Protesting the unsafe 'Le Mans start', in which drivers would have to run into their cars as quickly as possible to gain their starting place, Ickx strode into his vehicle, belted up safely, and began the race in dead-last. From this point, Ickx and his co-driver Jackie Oliver jostled through the pack, before stealing the victory with seconds to go – the closest finish in Le Mans history.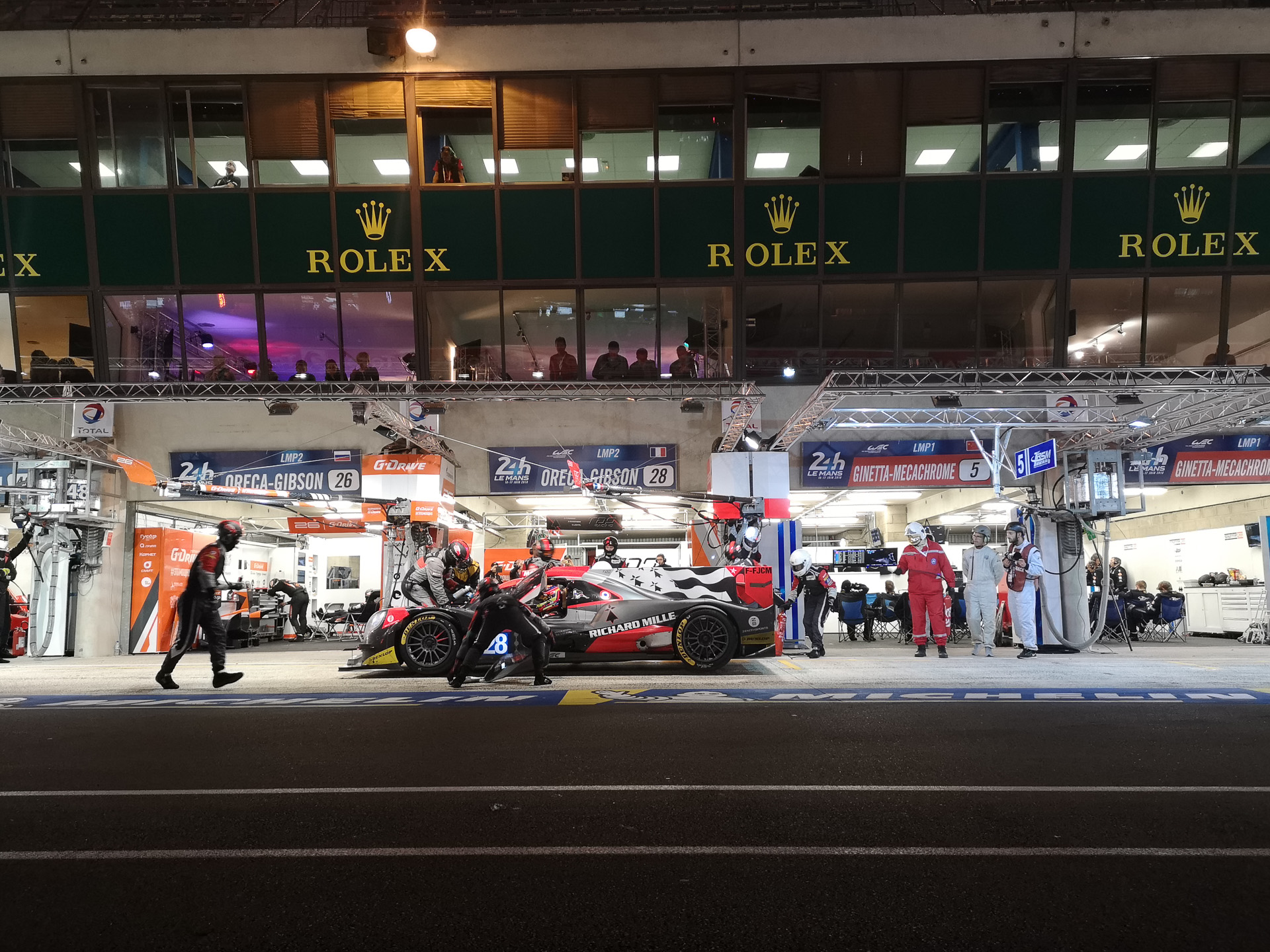 "You can't win Le Mans," says Wurz, "Le Mans decides if you win or not. I think in engineering, luck shouldn't be a measure, but of course it is." Luck here rests on the tiniest screw withstanding untold stress.

It's a sentiment that won't be lost on Jenson Button, who entered Le Mans for the first time this year in a car which spluttered to its own inglorious death before he could finish. For all their pedigree and ability, every driver is in the hands of the Le Mans gods. If those gods had cursed Button this year, then they seem to have blessed Fernando Alonso, who won the race over 388 laps with his Toyota team – win Indianapolis, and he's a bonafide Triple-Crowner.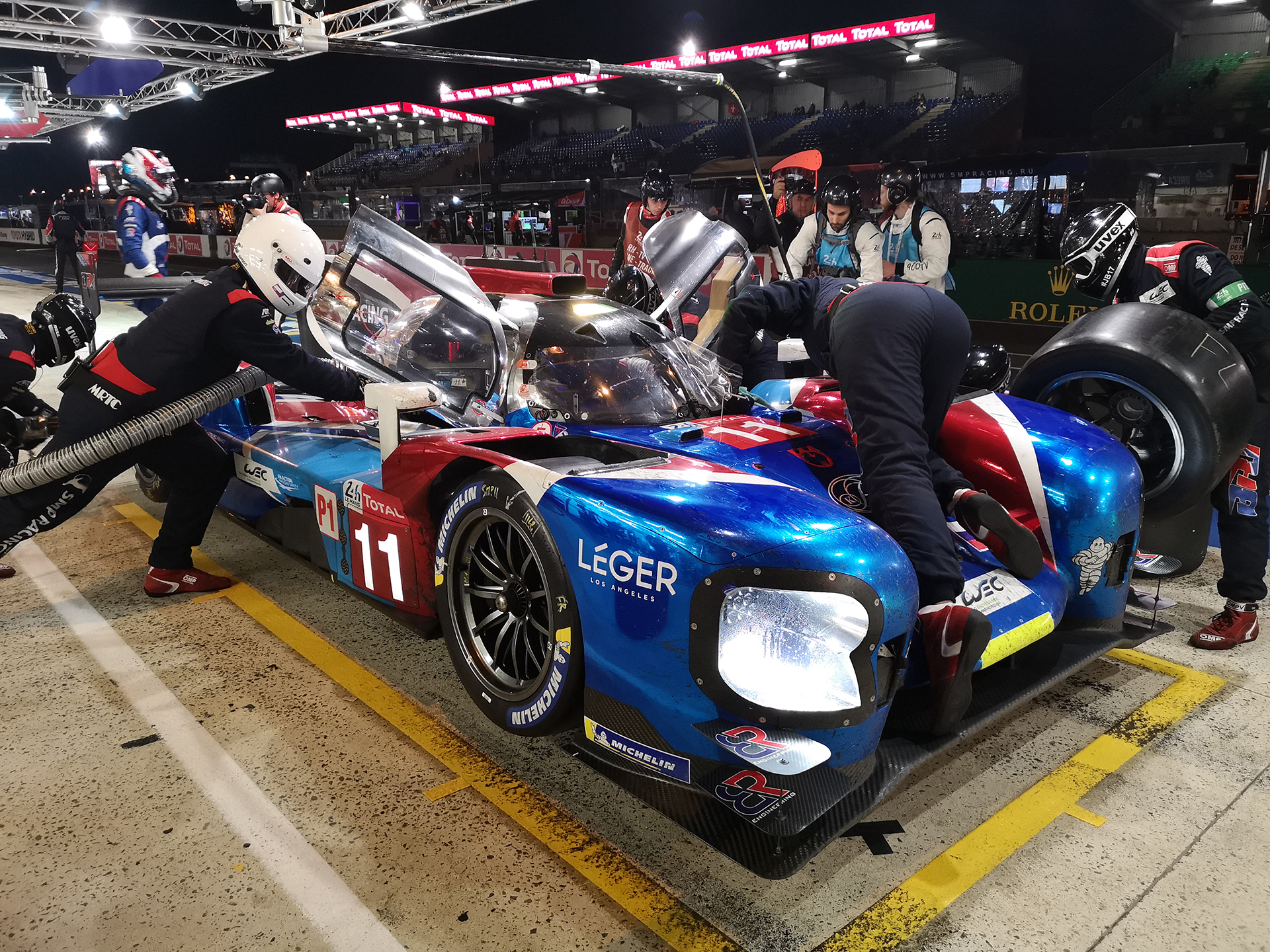 "It's one of the most authentic races – it has never tried to be anything else but brutal, just man and machine fighting it out across 24 hours," Wurz summarises. So what does it actually feel like to win it? "The core thing with Le Mans is that you are also the winner for an entire year, and you don't lose that sensation of happiness – every single day you wake up and feel it. It's one of the biggest and most incredible racing events in the world."

Amuse was invited to experience Le Mans with the Huawei P20 Pro. All photos were captured using the phone, which has an in-built Leica Triple Lens 40MP camera.