Land of Hope & Dreams | Lonely Wyoming
Photographer Chris Bethell shoots the landscapes and small towns of Wyoming, the emptiest state in the lower 48
This latest part of Chris Bethell's 'Land of Hope & Dreams' series – which has chronicled an enormous trek across the United States – sees Chris and his partner Bekky both handle their pasts, and their relationships with the real and idealised Americas in their mind. Driving into Wyoming, the least populous state in the lower 48 (with a population density of just 2.3 per square kilometre), Bethell probes the vastness of space afforded to citizens in the Cowboy State, and finds himself in awe of the never-ending plains and the craggy mountains that surround them.
Simplicity is the overarching theme of Wyoming life, with couples and families idling by and enjoying the bare necessities: sitting outside, eating, drinking, looking at the sun. Wyoming's barrenness could be a source of misery, but Bethell captures the laughter and charm of its people, and the beauty and might of its ranches and ruins.
Amuse has been serialising 'Land of Hope & Dreams' over the past couple of months, showcasing his street photography of the bewildering Northern metropoles of Boston and New York City, the eerie badlands of South Dakota, and the small-town quaintness of Minnesota and Ohio.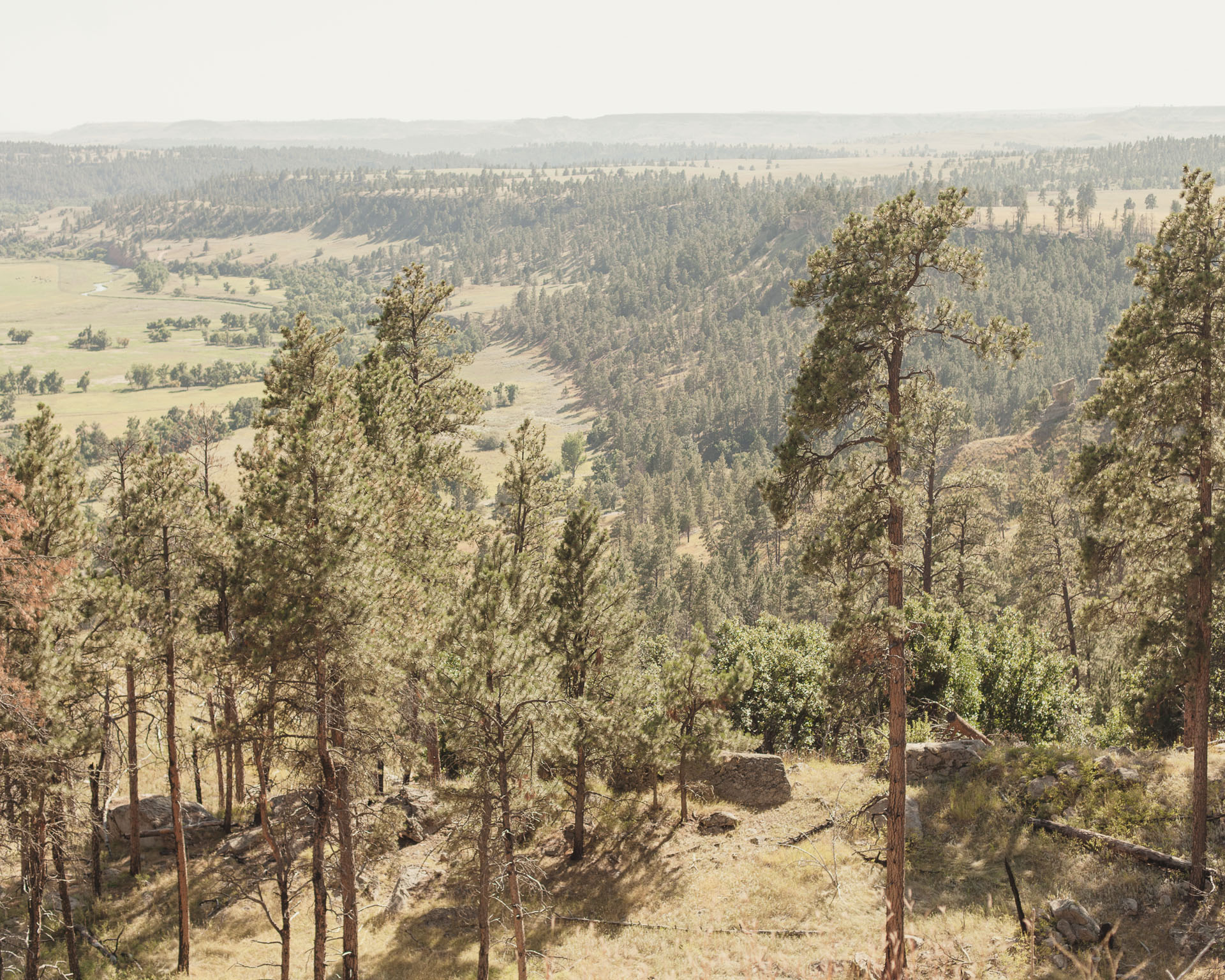 As we entered the state of Wyoming, mine and Bekky's priorities shifted. Up until this point, the focus had been on my project about my grandfather, but Bekky was also working on a project about her family's history. When she was a baby, her family went on a road trip around some western American states, before returning to the UK and breaking apart soon after. Growing up, Bekky would watch and re-watch the video tapes her uncle had made of the journey. Wyoming was one of the locations that resonated with her most.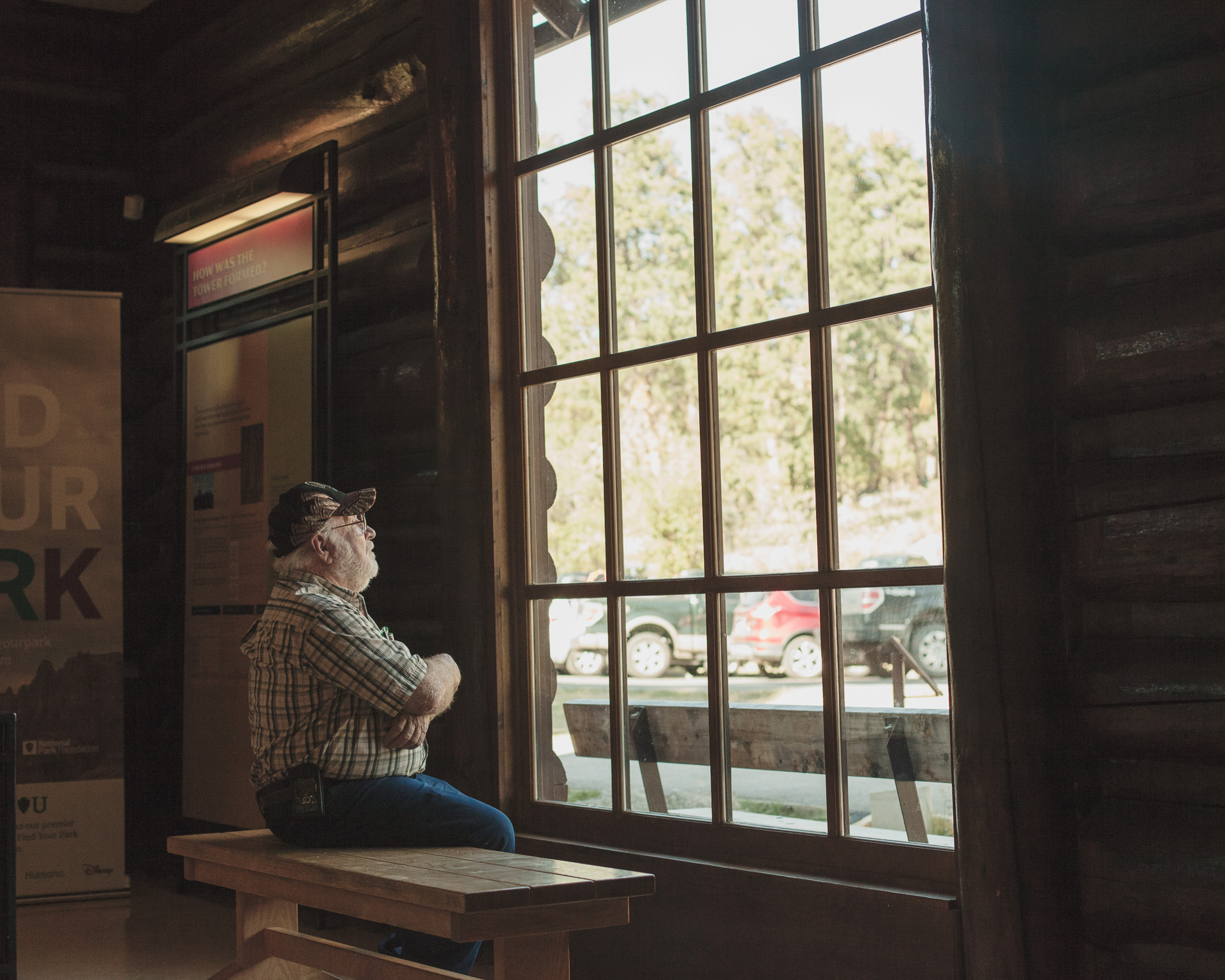 I won't talk too much about Bekky's project, as that's for her to do. But it was important for us to go through everything together. This is the Devil's Tower – a landmark that featured heavily in herAmerica tapes. She cried as we drove towards it, catching her first glimpse of it as an adult.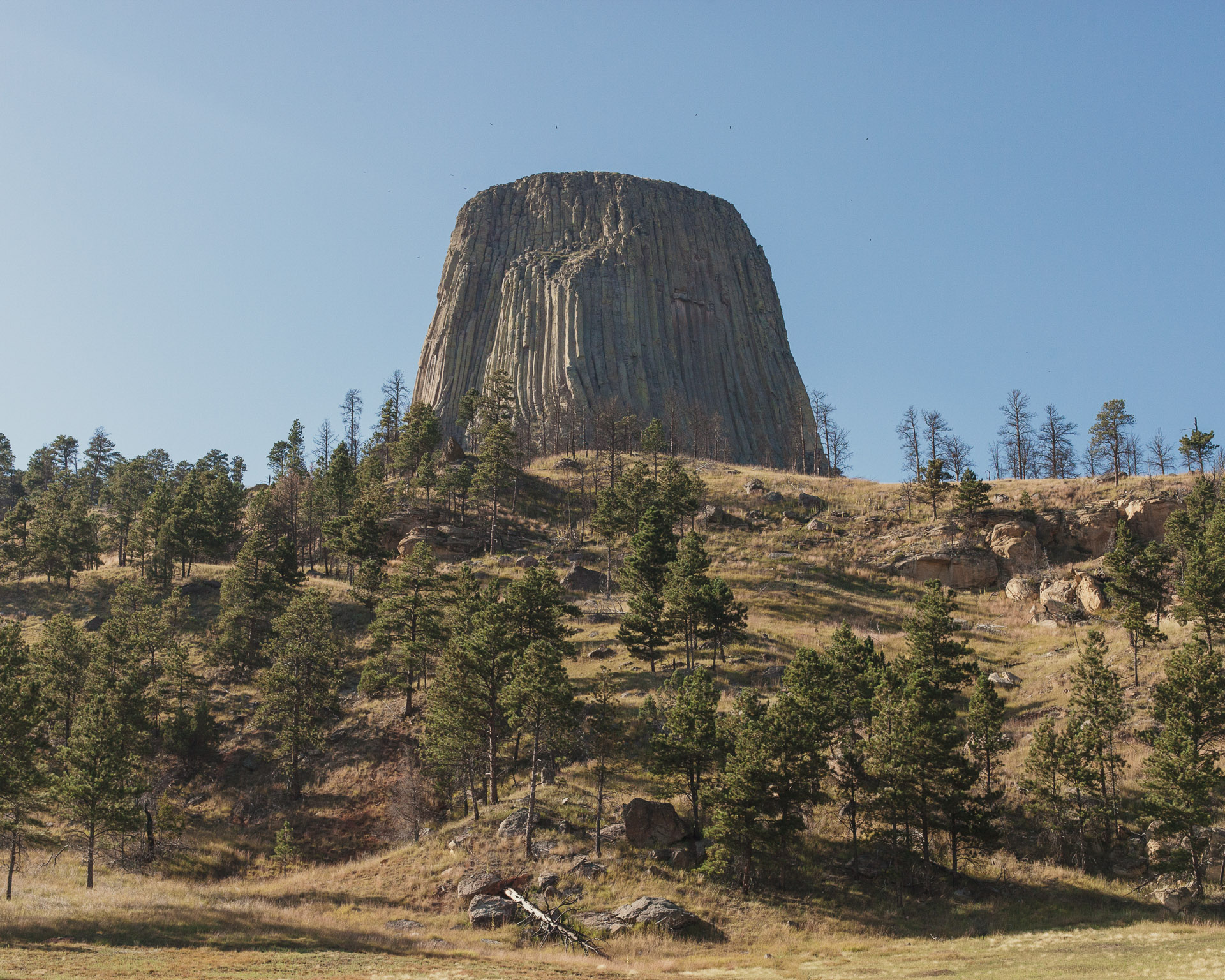 I found this man in the Devil's Tower visitor centre – transfixed behind this window, gazing up towards the protruding mountain of igneous rock above him.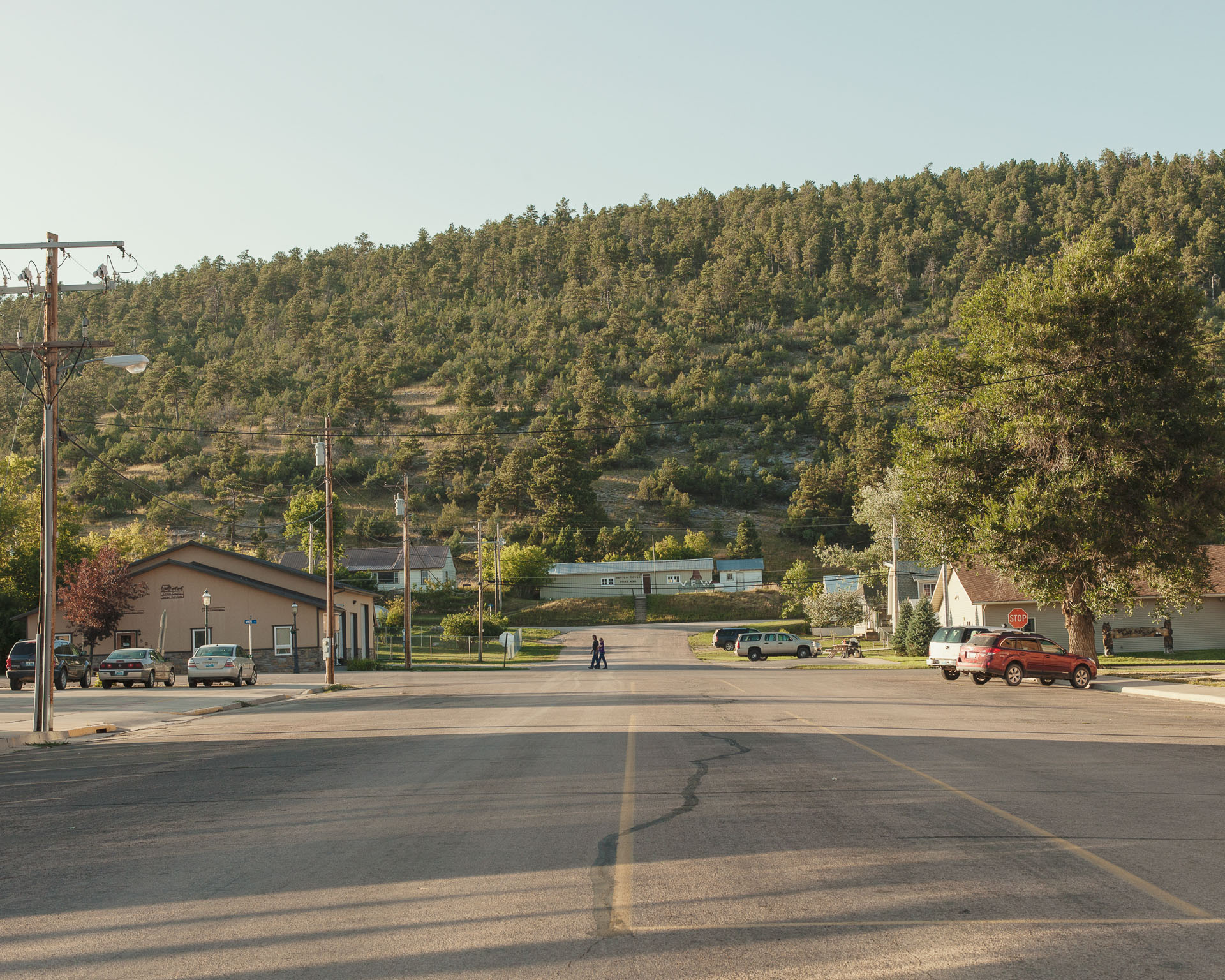 One of mine and Bekky's favourite things to do was to look at a map of our surroundings, and head to wherever had the best name. Previously, we had headed to Pioneer, but this time our fingers landed on Sundance.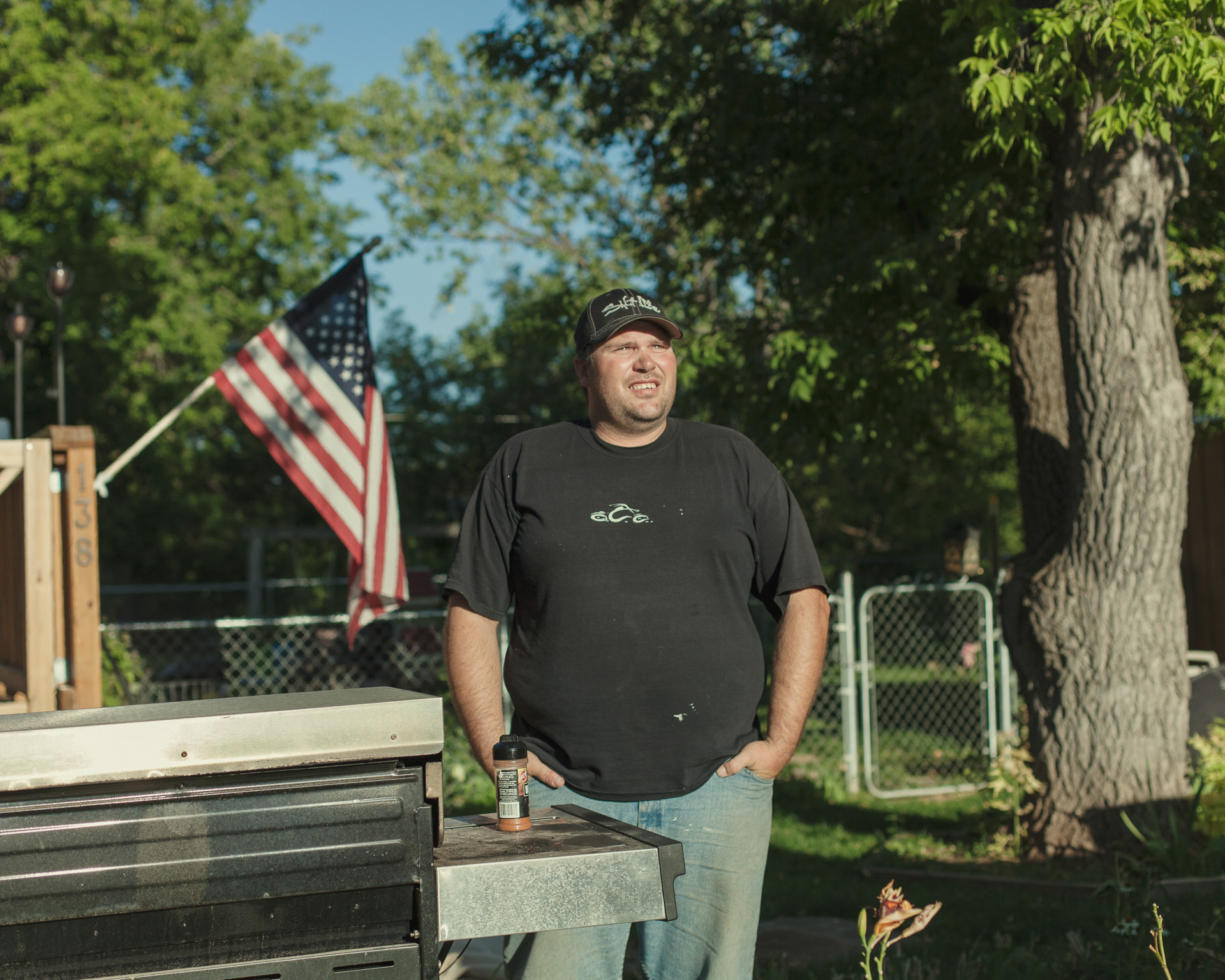 Rolling into town, I spotted this man cleaning his industrial-sized family barbecue. I remember him being warm and welcoming, but don't remember much of our conversation – I think it was short and sweet. I asked to take his portrait and drove off, letting him finish his chores.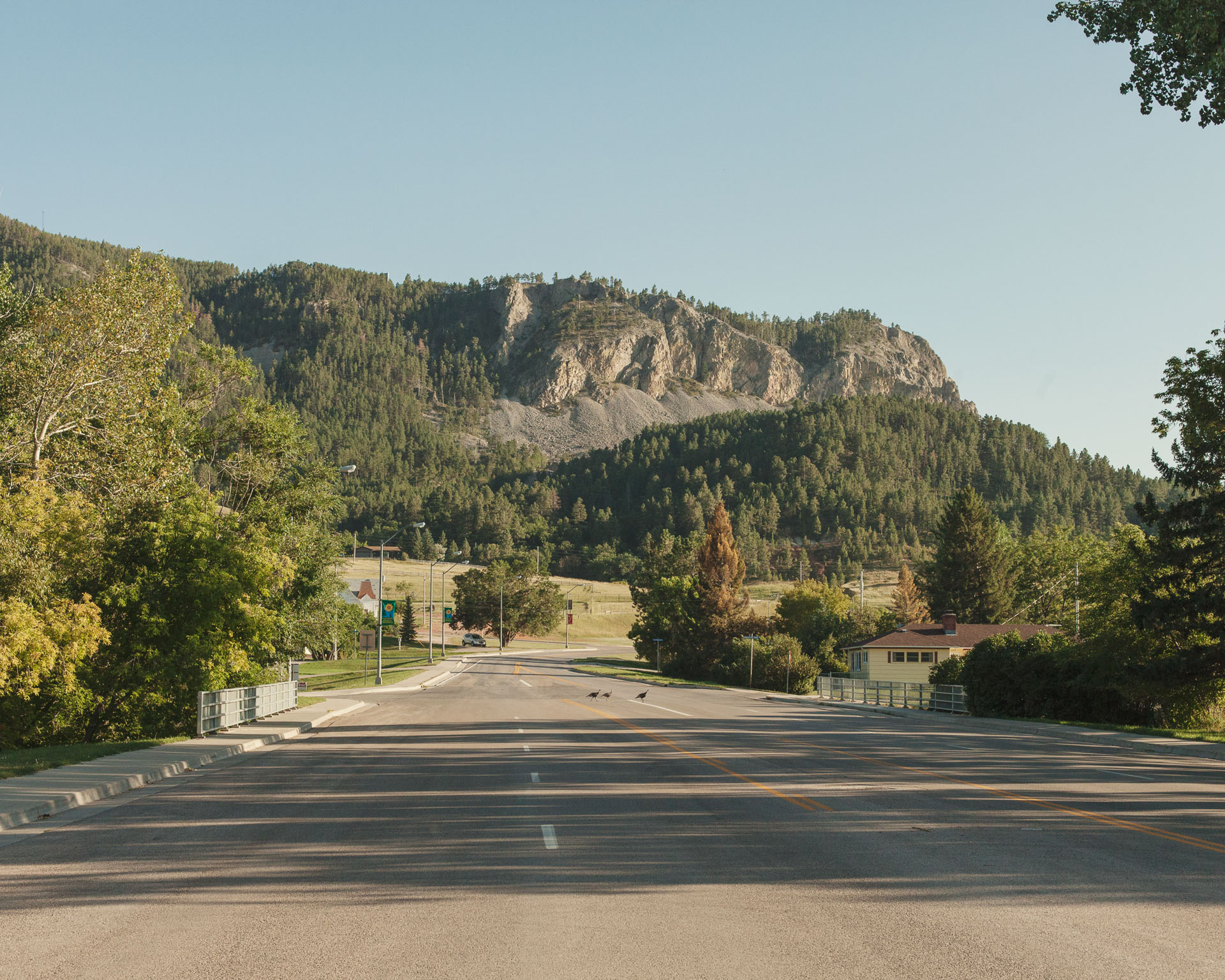 In Sundance, the turkeys roam free. These three crossed the expansive road safely, as not much traffic passes through.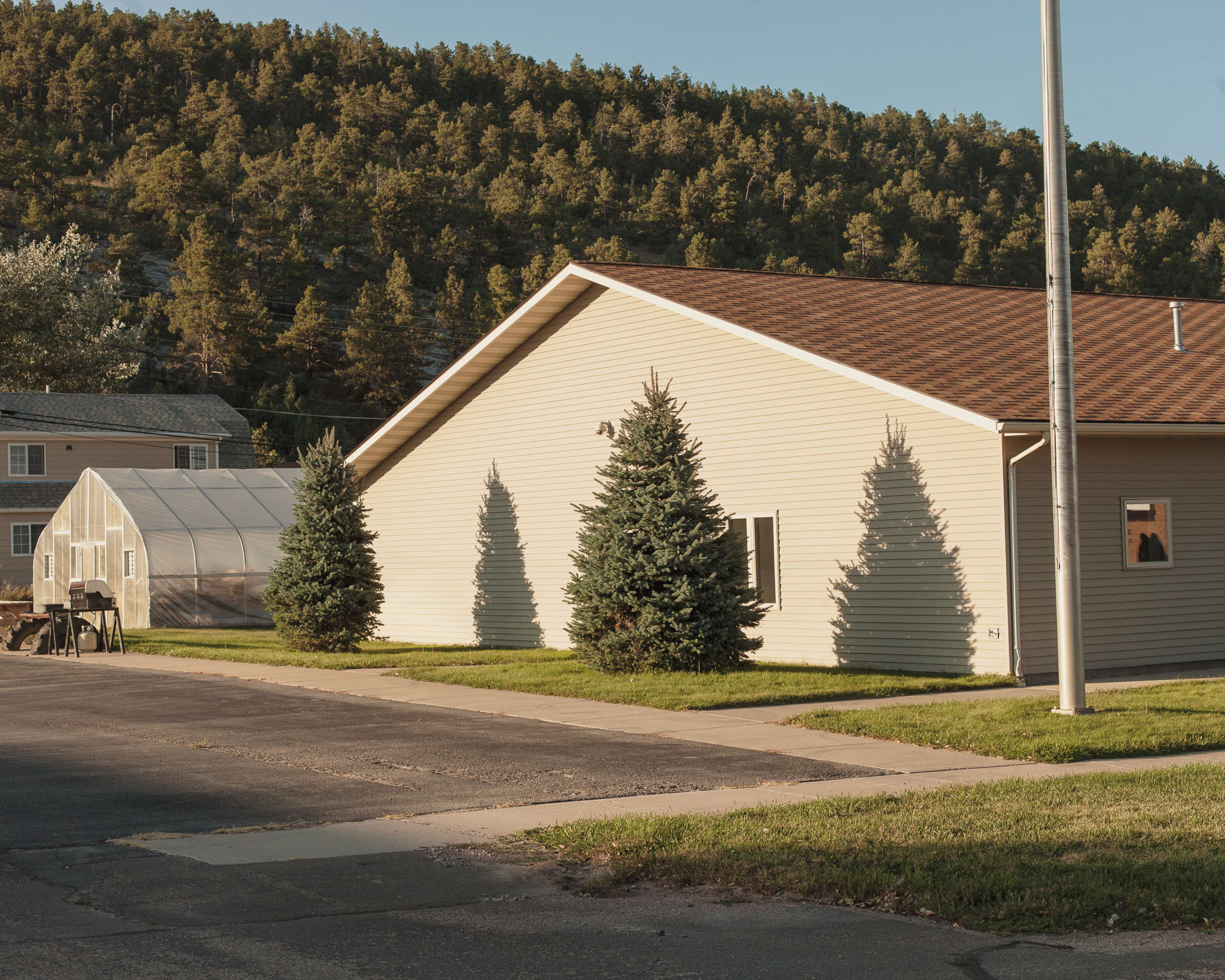 In the 2010 census there was 1,182 people dwelling in Sundance. We could feel the sleepiness sinking into our bones as we paced up and down its blocks. A handful of wooden homes distributed carefully between well-curated shrubs and greenery.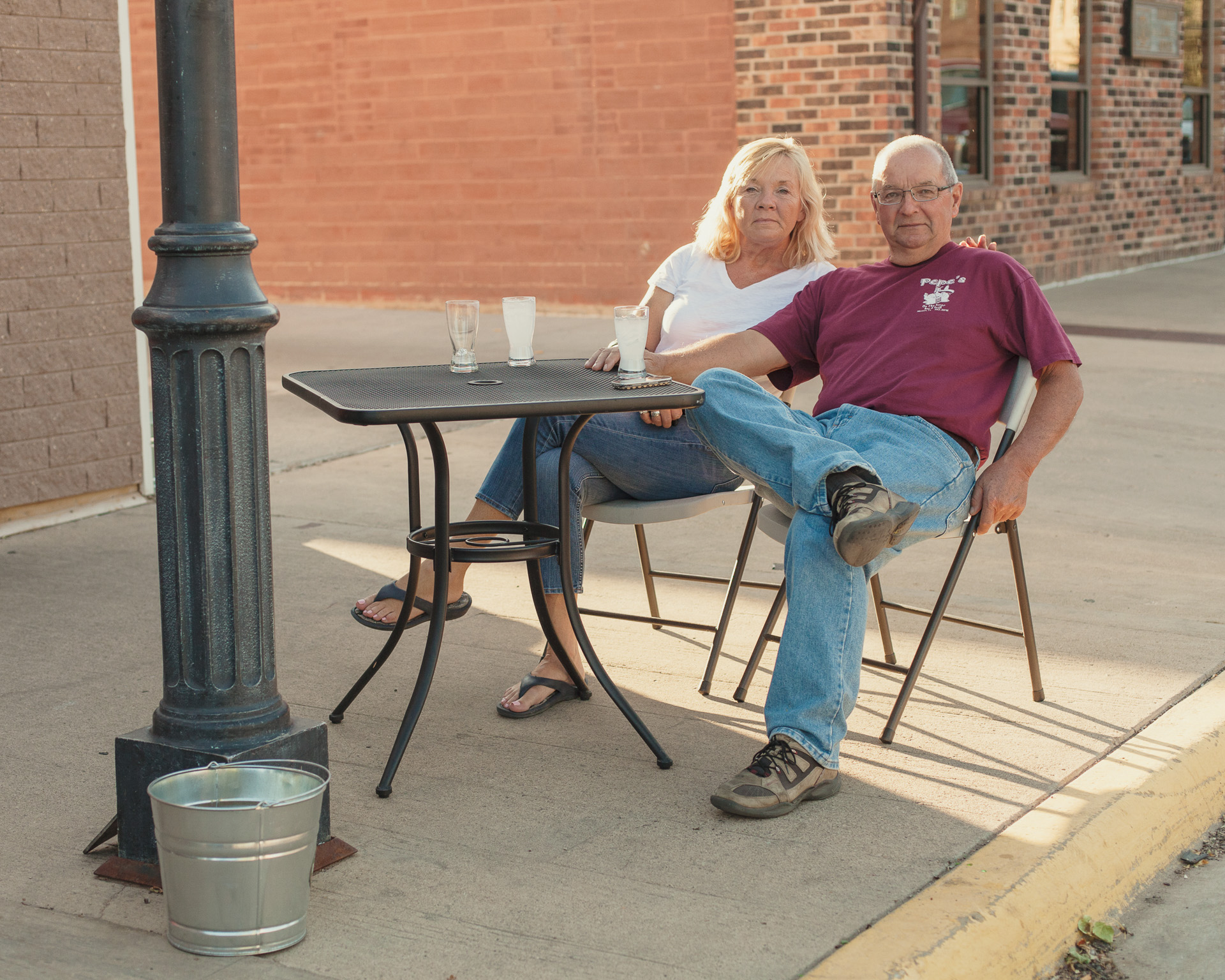 This couple were the only people we found on the streets of Sundance. Sat outside a cafe in the evening, they had to keep repositioning their chairs to catch the last sliver of sunlight to accompany their lemonade.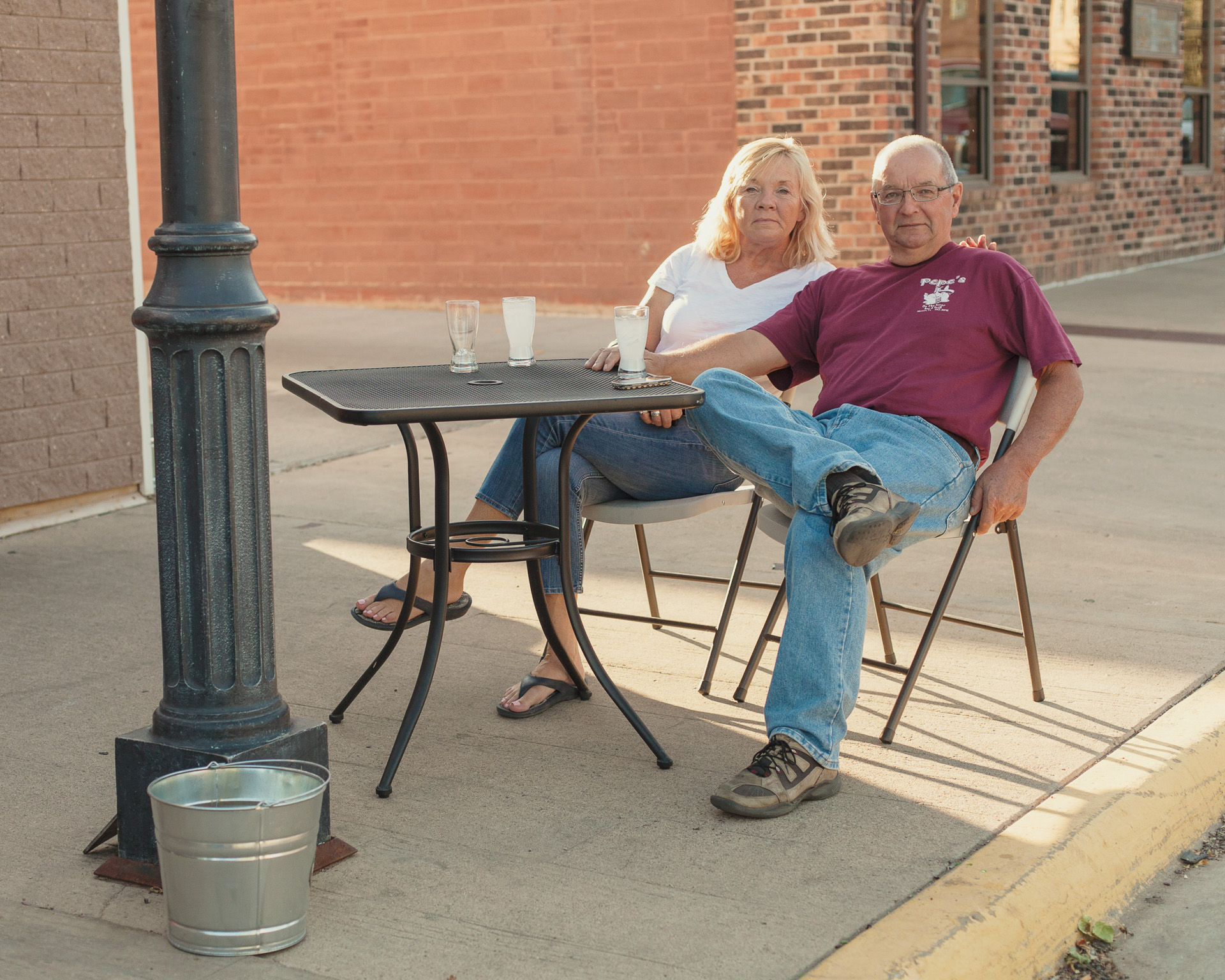 I would happily put $20 on betting that these beautiful birdhouses were made by whoever lives in this house behind. I also love the harsh shadow they cast onto the wall.
'Lenzes – Printing & Laminating and Heating Systems'. You can make a good guess at the history of this business from this sign. I believe that their passion has always been in copying and printing, but a city of one thousand people probably doesn't need enough copying and printing to keep a business open. At some point they must have thought "we need to diversify, what does this town need? Heating Systems!"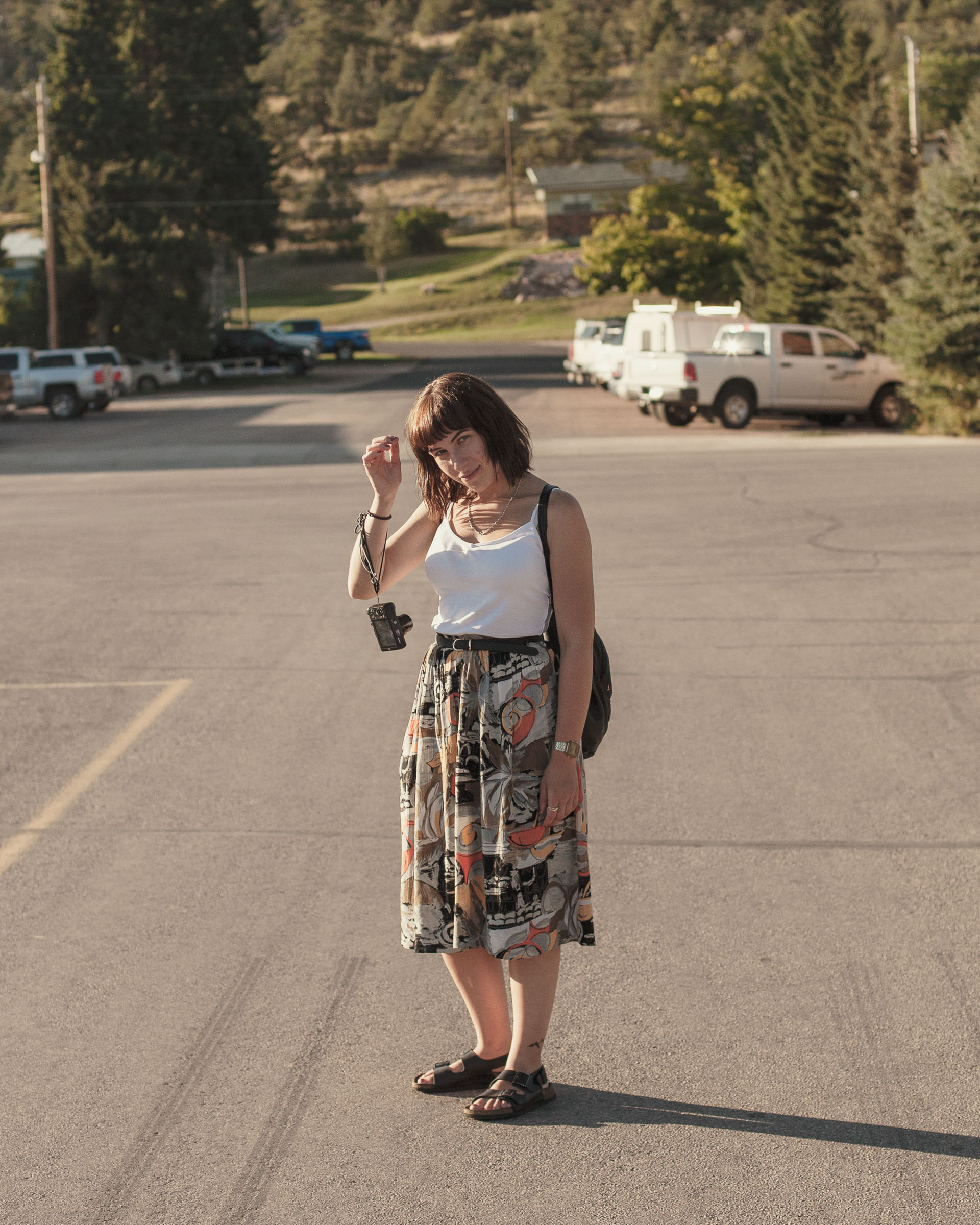 Somehow Bekky always fits in, no matter what environment she's in. The only giveaway here is her small camera that dangles from her wrist – probably not an item that locals carry around with them regularly.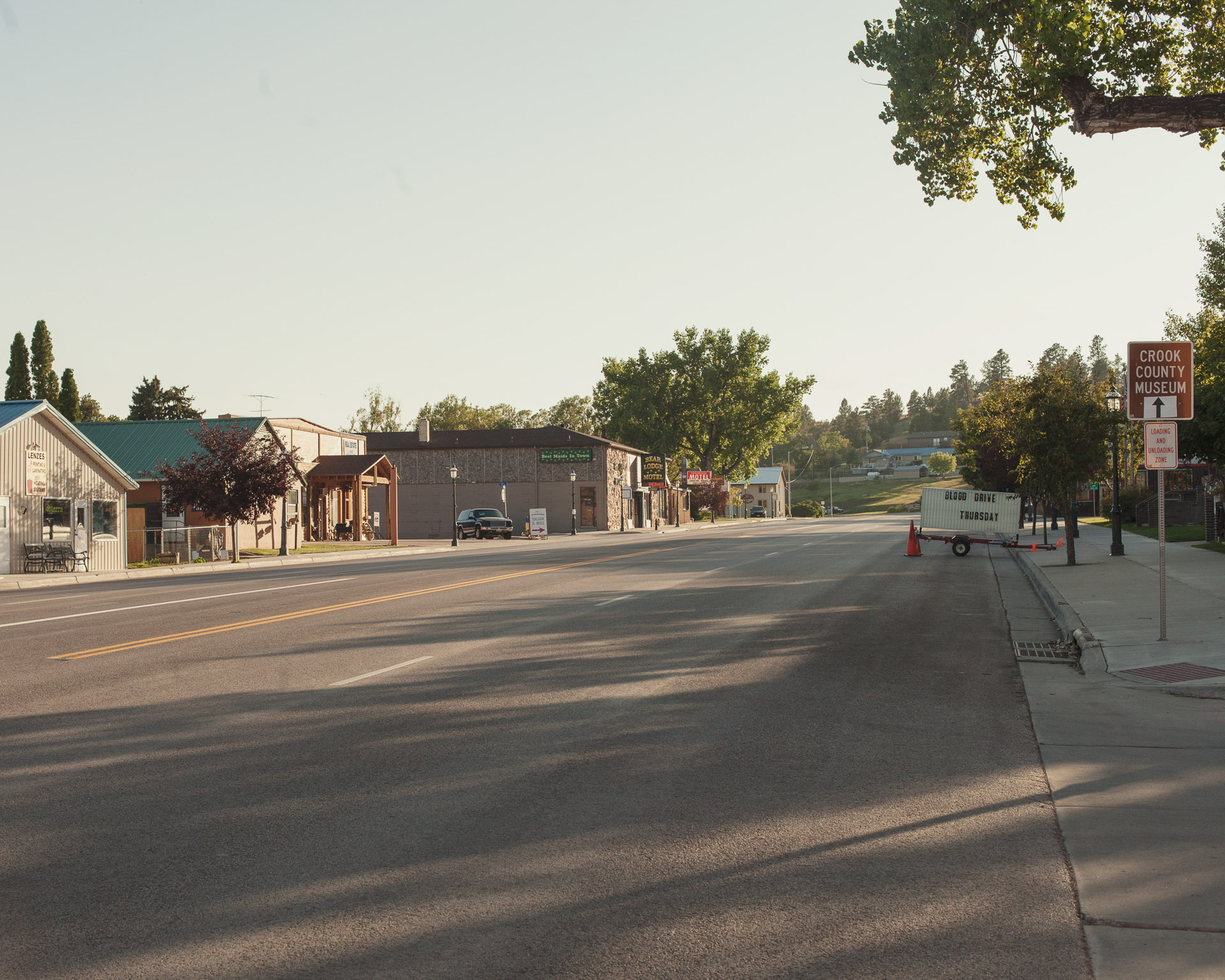 One of the things I love so much about small town America is the amount of room they have. Small British towns are famously claustrophobic, not necessarily in a bad way, but they are characterised by pathways and alleyways that weave between houses and chapels. American towns breathe. Any sound soon drops off in the expanse of air between things, which creates a calming environment. Messages are passed on trailers – the blood drive is on Thursday.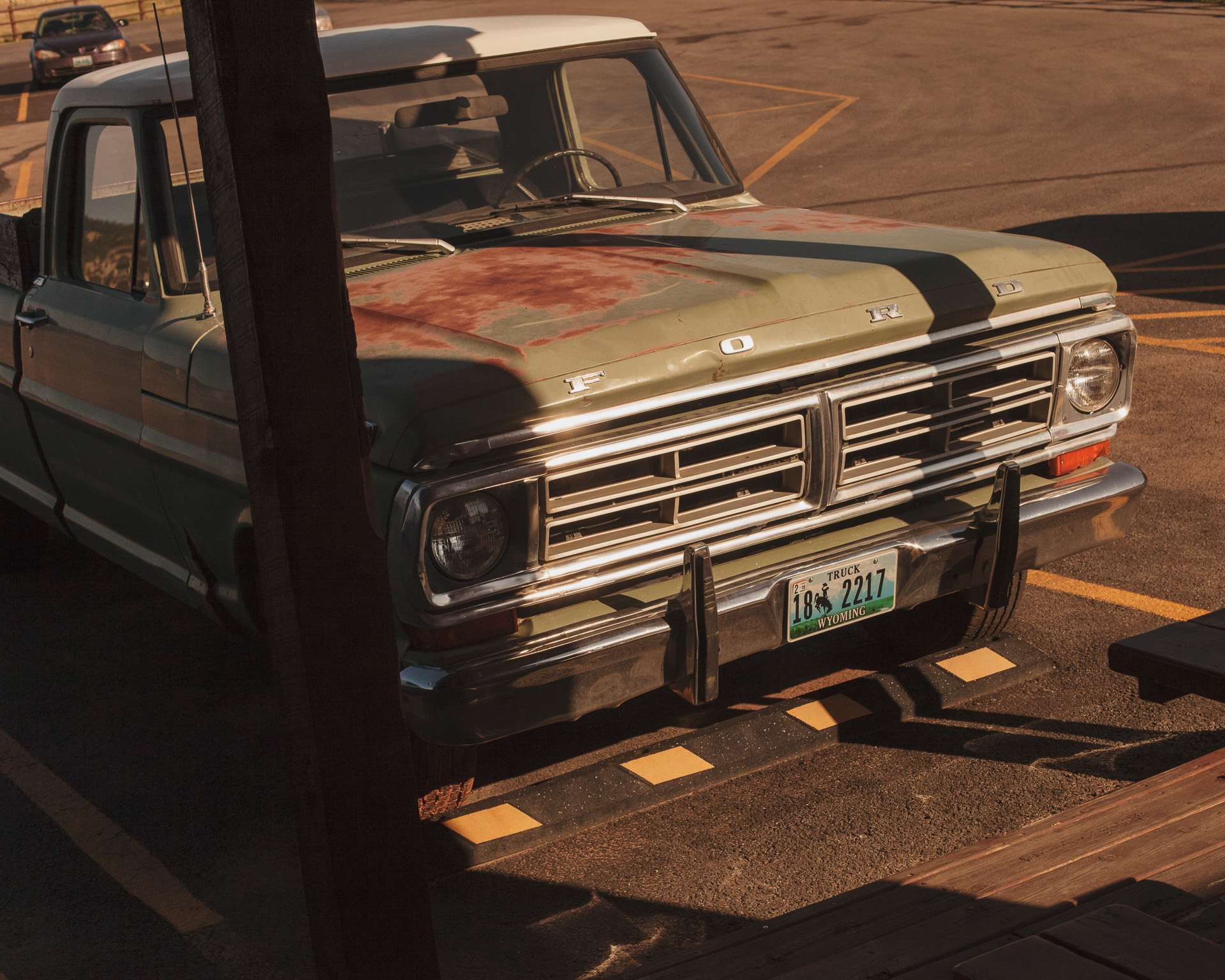 Sometimes cliches can't be avoided; sometimes it's important to photograph them.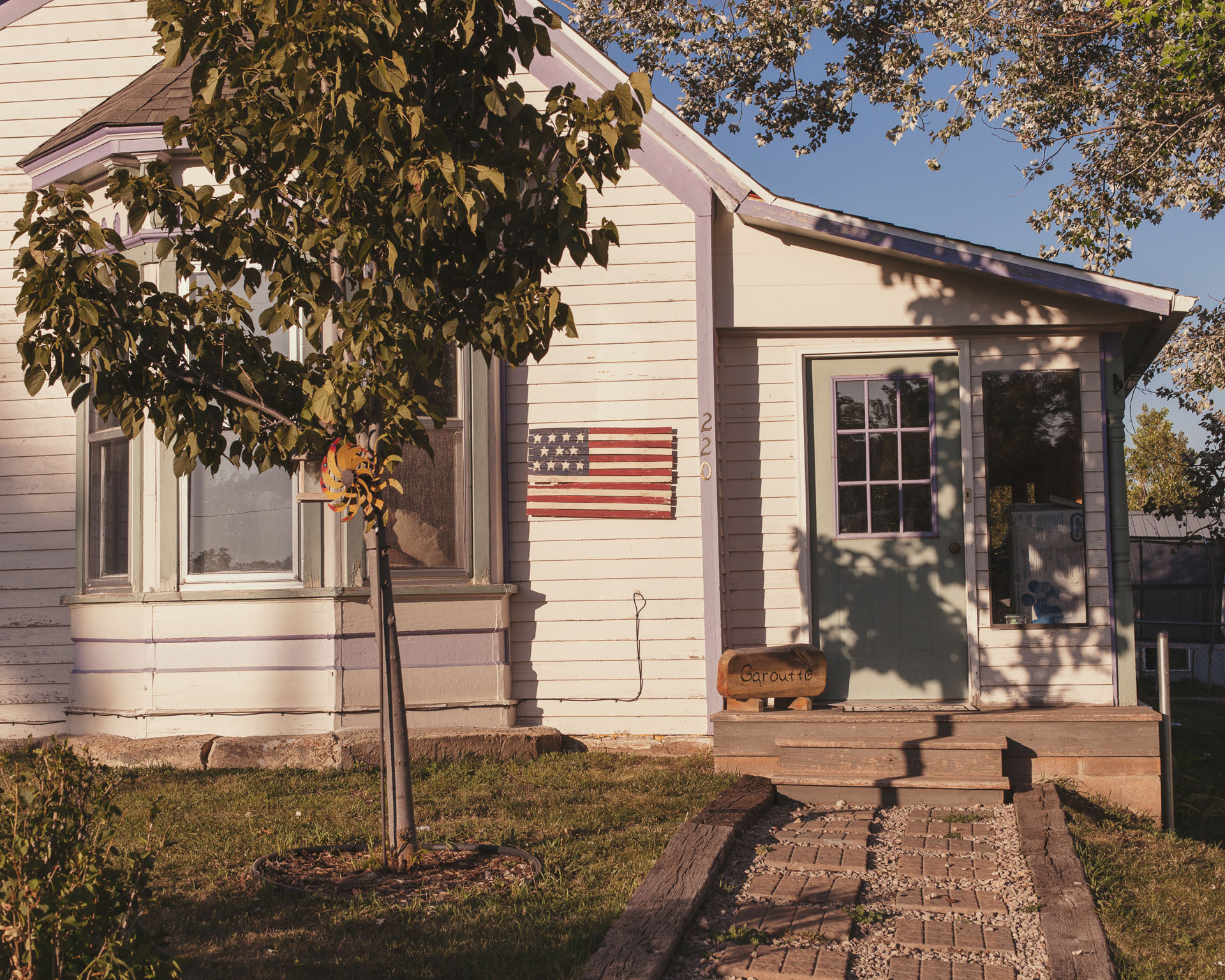 Sometimes these cliches say way more than you thought they would. I look at this image and wonder why this broken, wooden American flag only has eleven stars.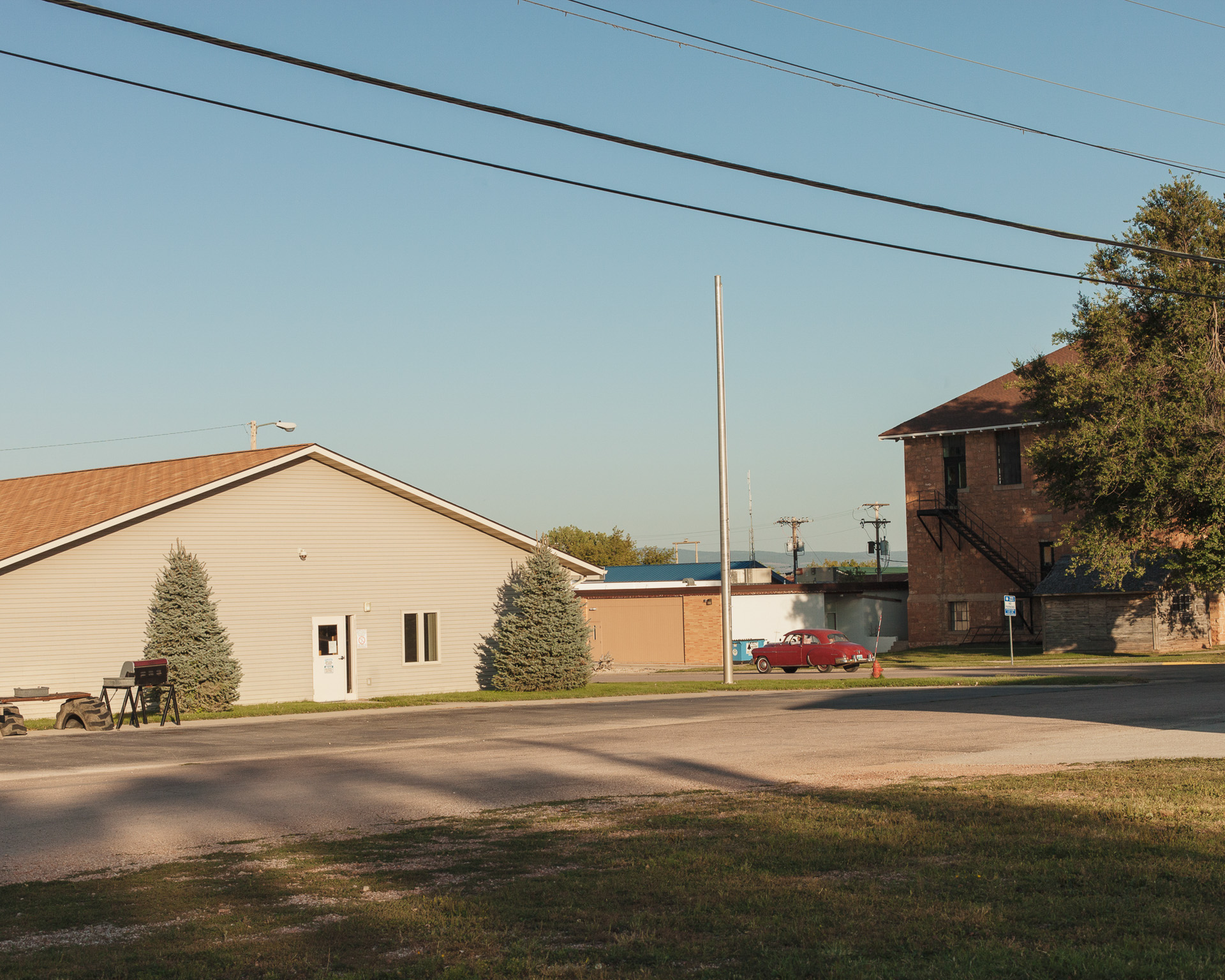 Sundance has a disproportionate amount of beautiful, old cars. It's really unfair.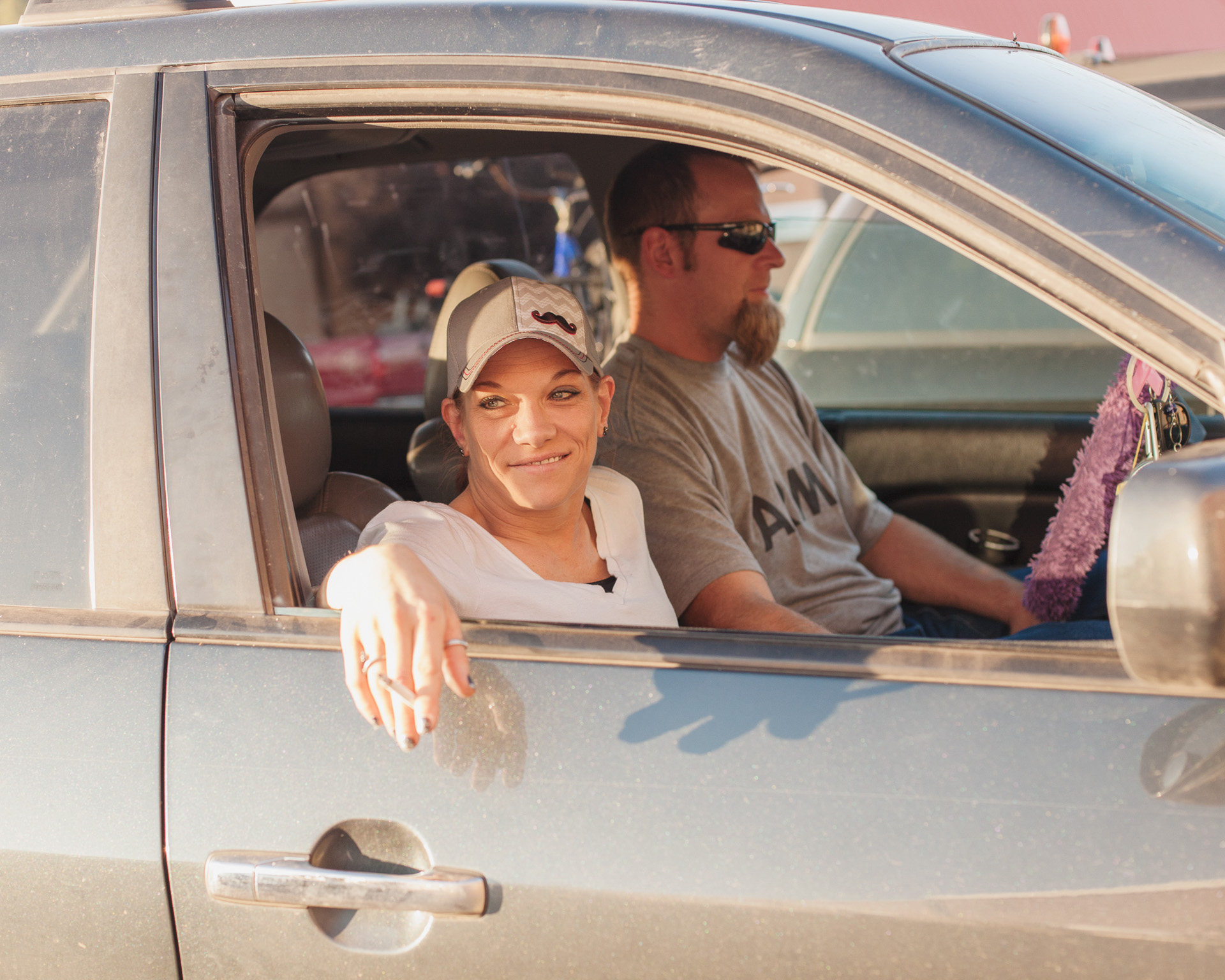 This couple were sat in their car finishing a cigarette before buying their week's groceries. I liked the moustache on her hat and the smile on her face, so I asked them for a photograph.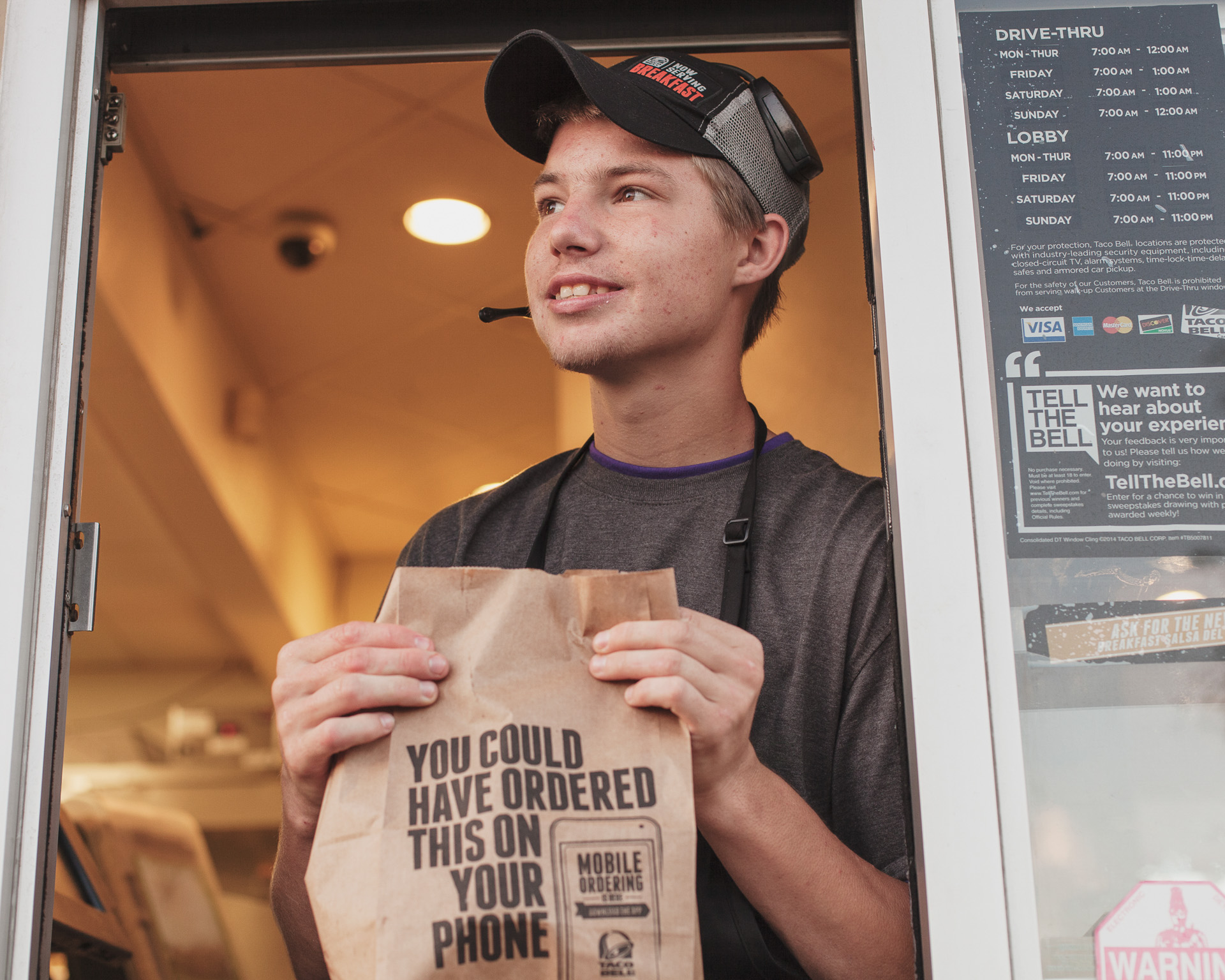 We drove out of Sundance in search of food. We'd never been to a Taco Bell before. Pulling around the drive-thru, a voice came over the speaker asking us what we wanted to eat. As we replied the same voice cackled at us. We met this boy when we reached the window – he was shocked to discover that we weren't Australian. Northern accents really confuse Americans.
I photographed this cat at a service station in the middle of nowhere. The light pierced through the cars windows to illuminate its fur. Its eyes were intense as it stared back at me.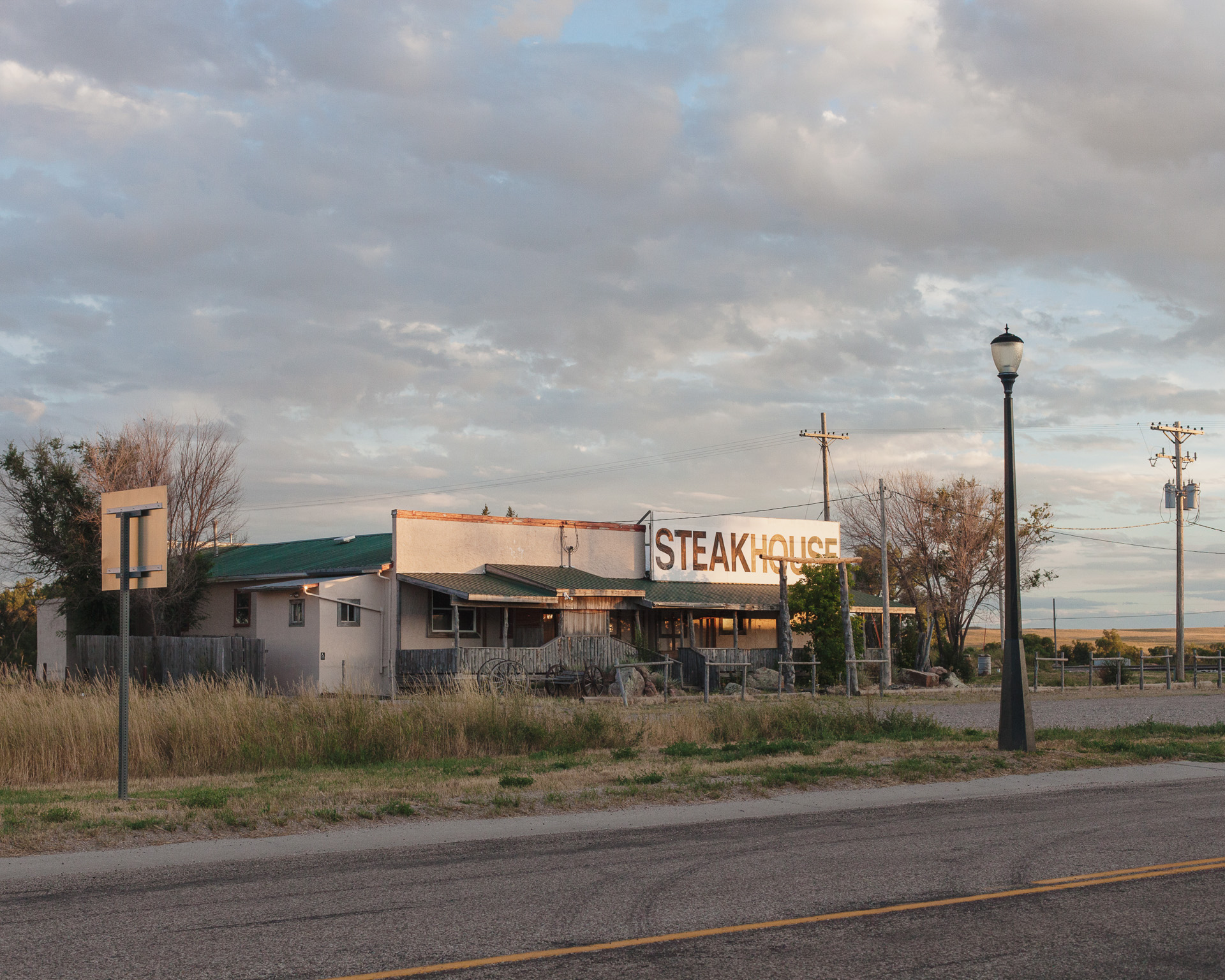 Pushing south on the i85, we came across an abandoned settlement – this old Steakhouse gleamed with the golden light that skimmed across the flat horizon ahead. We couldn't resist pulling over and exploring how the sun fell onto its wooden ruins.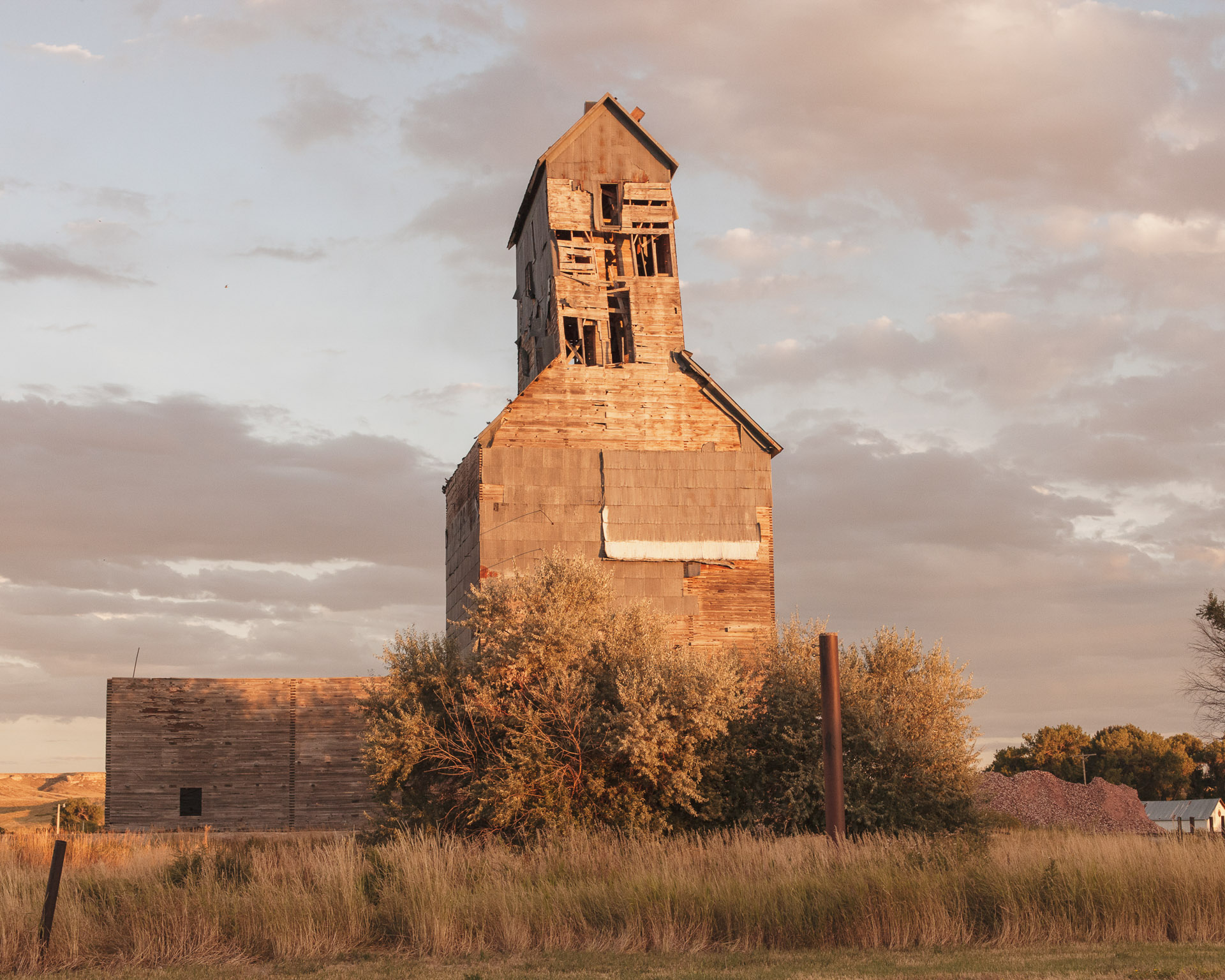 This barn-like structure sat one hundred metres away from the Steakhouse. I like the strange way in which it leans; distorted from years of wind and rain damage, towering high above everything around it. I really wanted to scale its stairs, but thought better of it, fearing for my safety.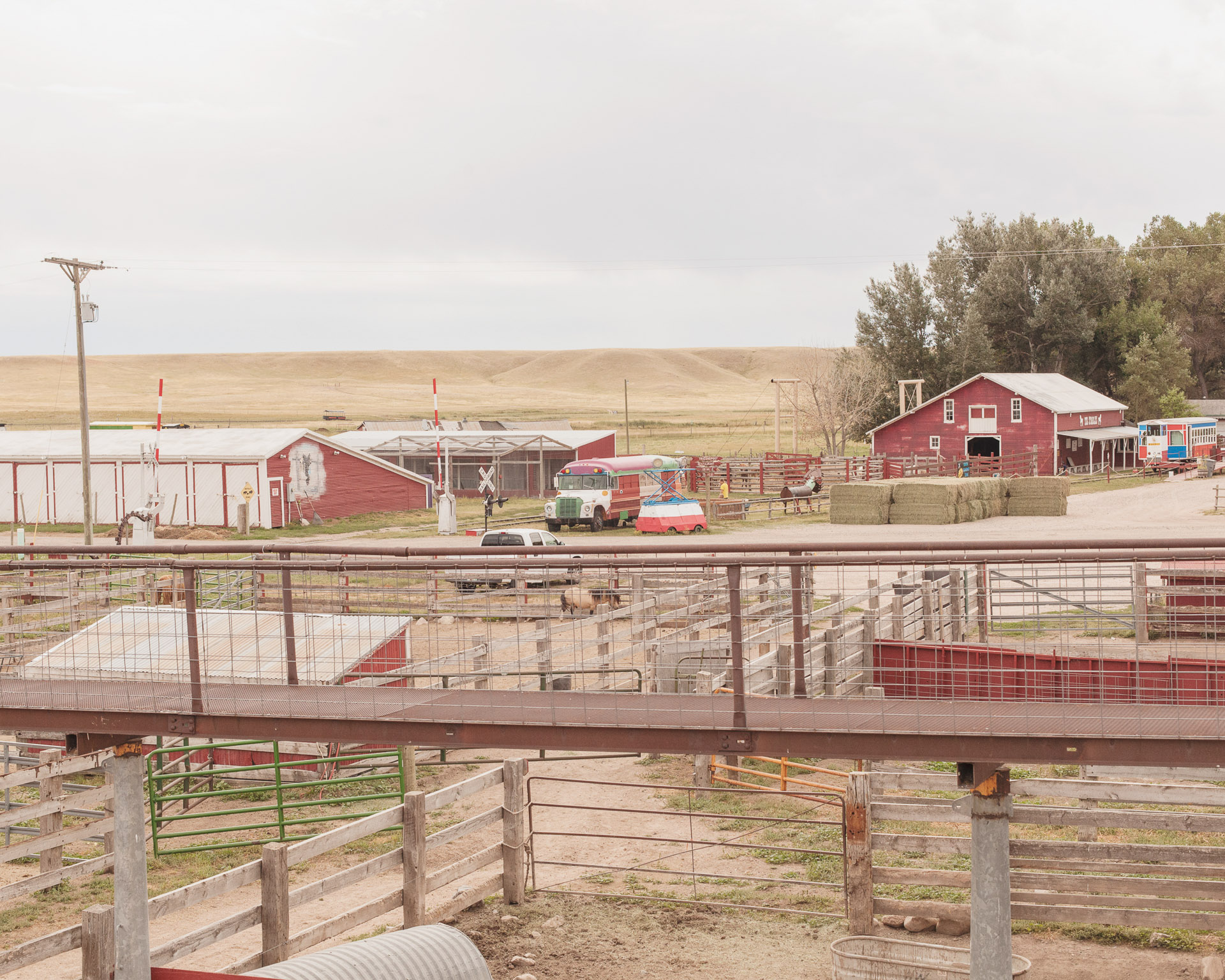 The next day we woke up in Cheyenne, a city famed for its rodeo culture. We had arrived a little while out of season though, so the city was quiet. We headed out to the Terry Bison Ranch nearby to get our fill of farmyard animals, and to see a glimpse of rural life.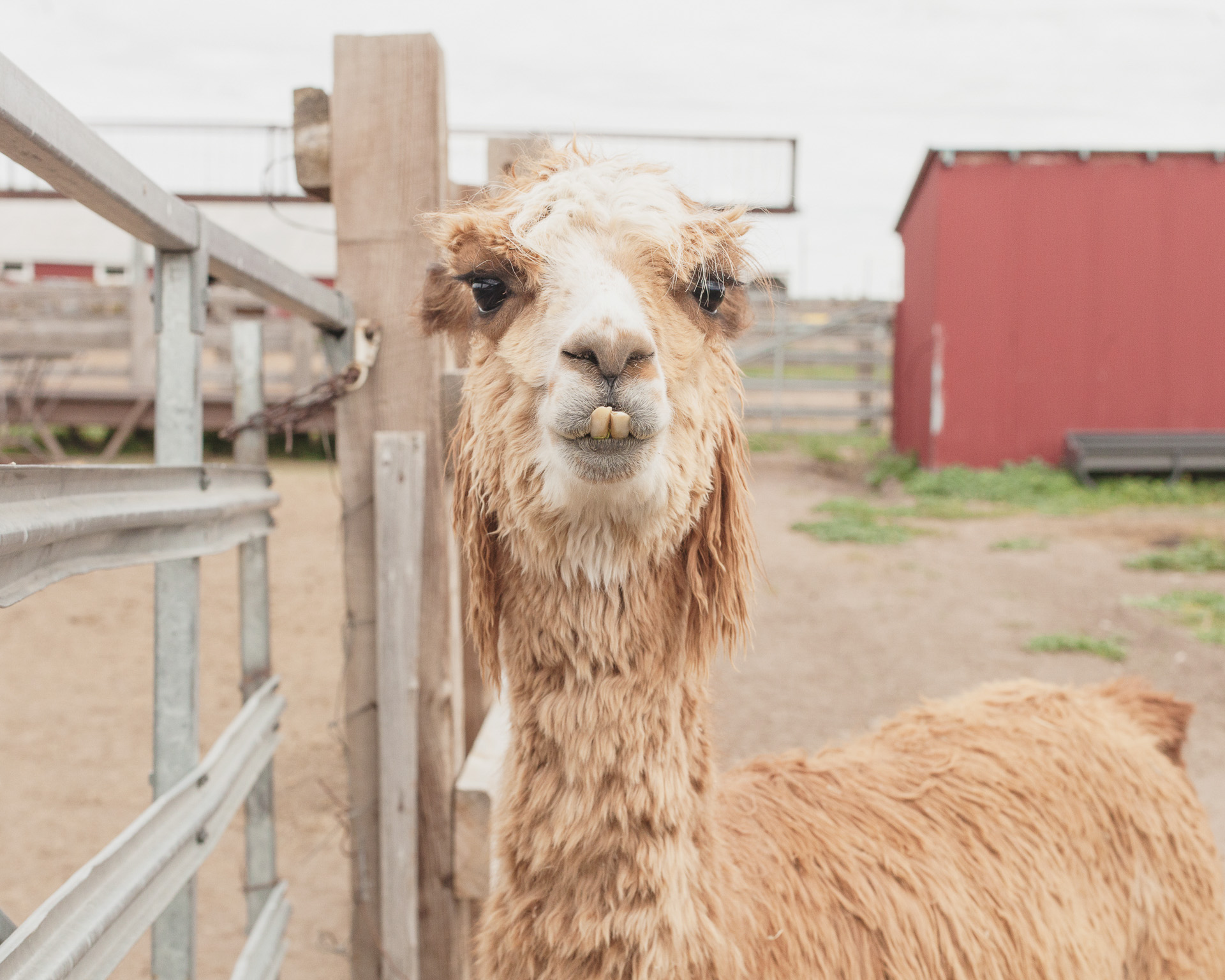 This is 'Babycakes Rockstar', so named by the Terry Bison Ranch. The most beautiful name possible for a dishevelled alpaca.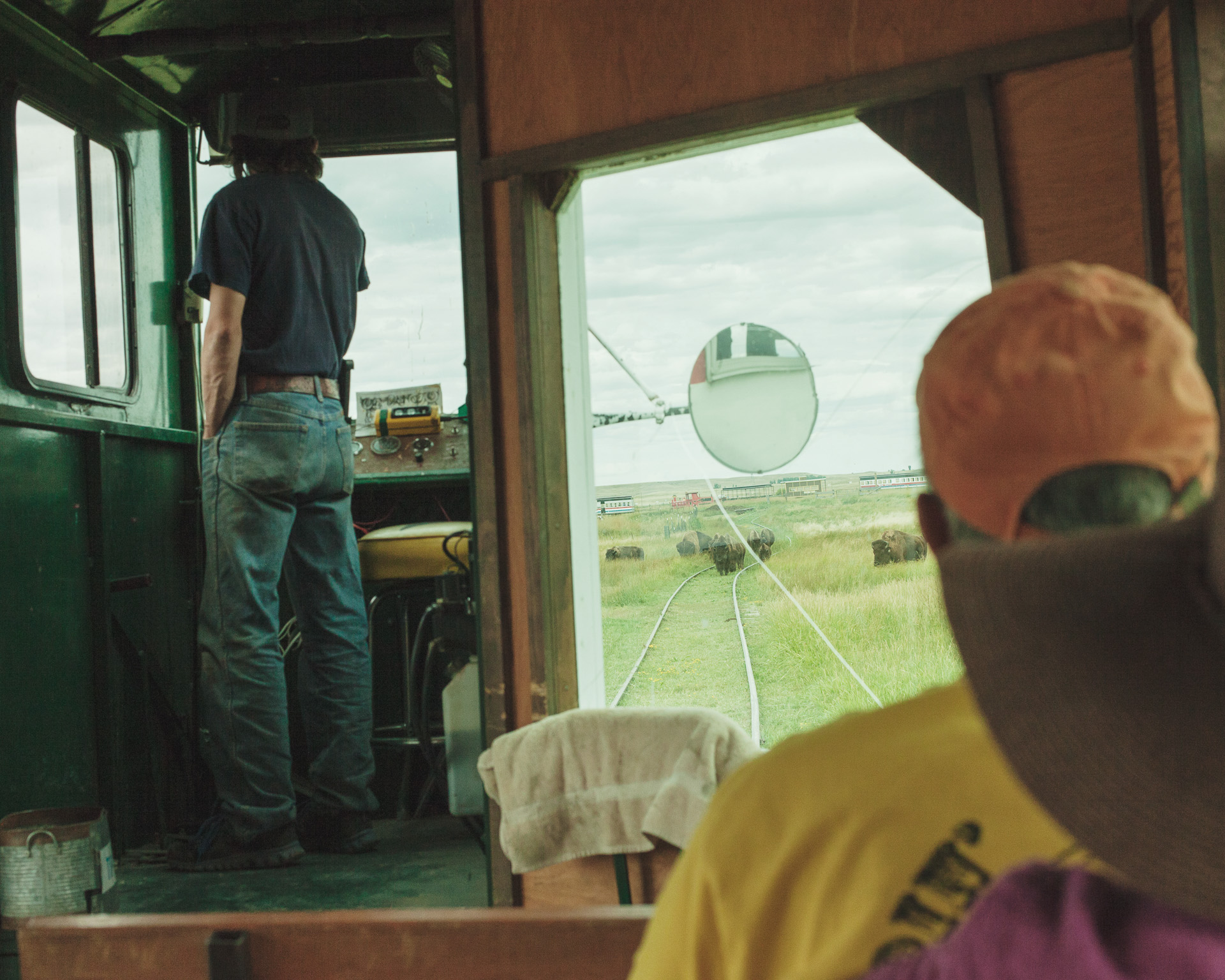 The main attraction of the ranch is a train-ride out to feed the Bison. The train itself was fascinating – it was essentially a large, wooden shed chugging around the rails. I wish I had taken a photograph of the exterior, but I think I was too busy gawping at it.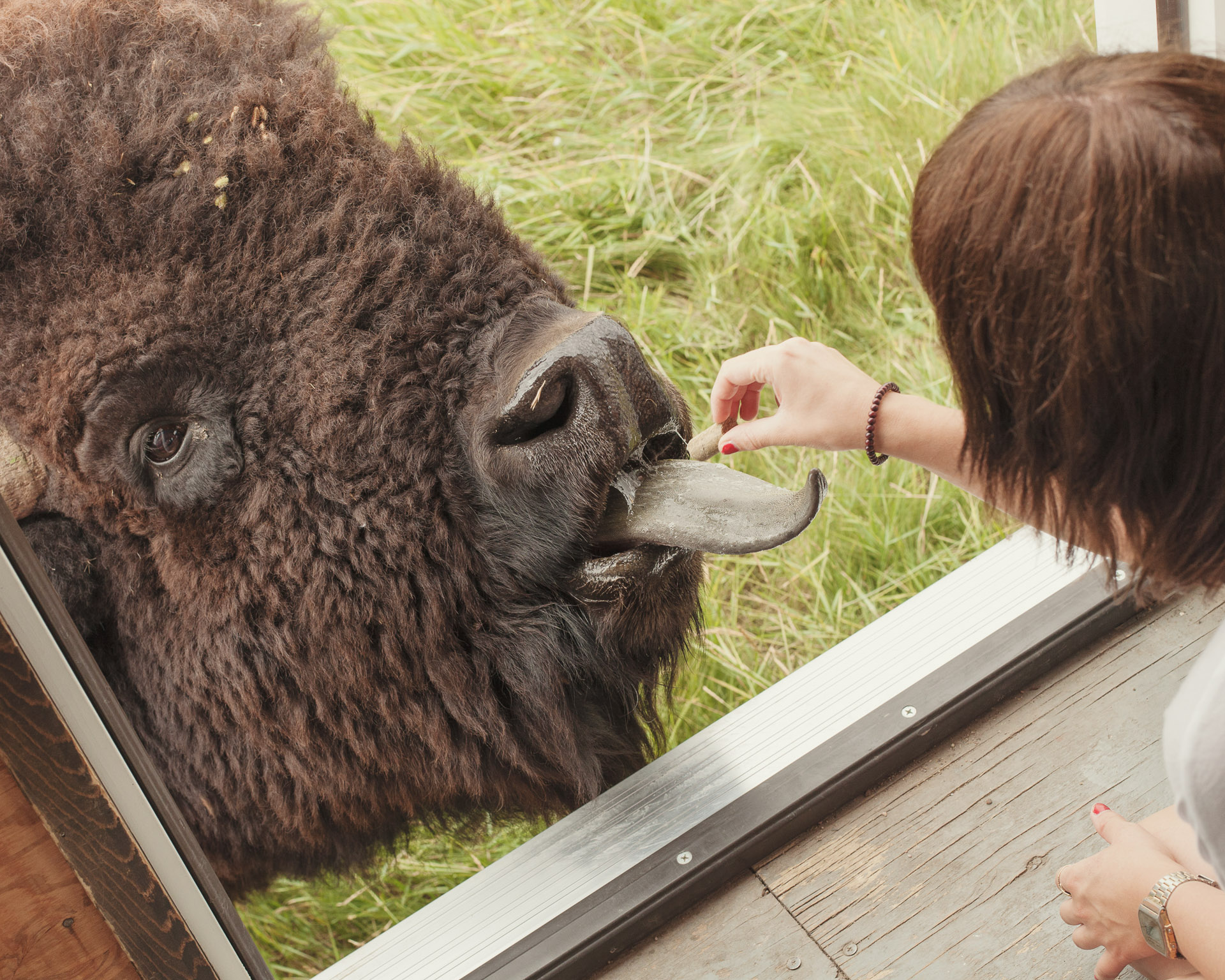 The train took us out past a few camels, who chewed away on god knows what as we happily waved at them. Then it took us out for a quick detour into the state of Colorado, for a brief minute, before coughing, spluttering, and grinding to a halt a few metres away from a family of bison. One by one, they thrust their huge heads into the doorway so that we could chuck a few pellets onto their tongues.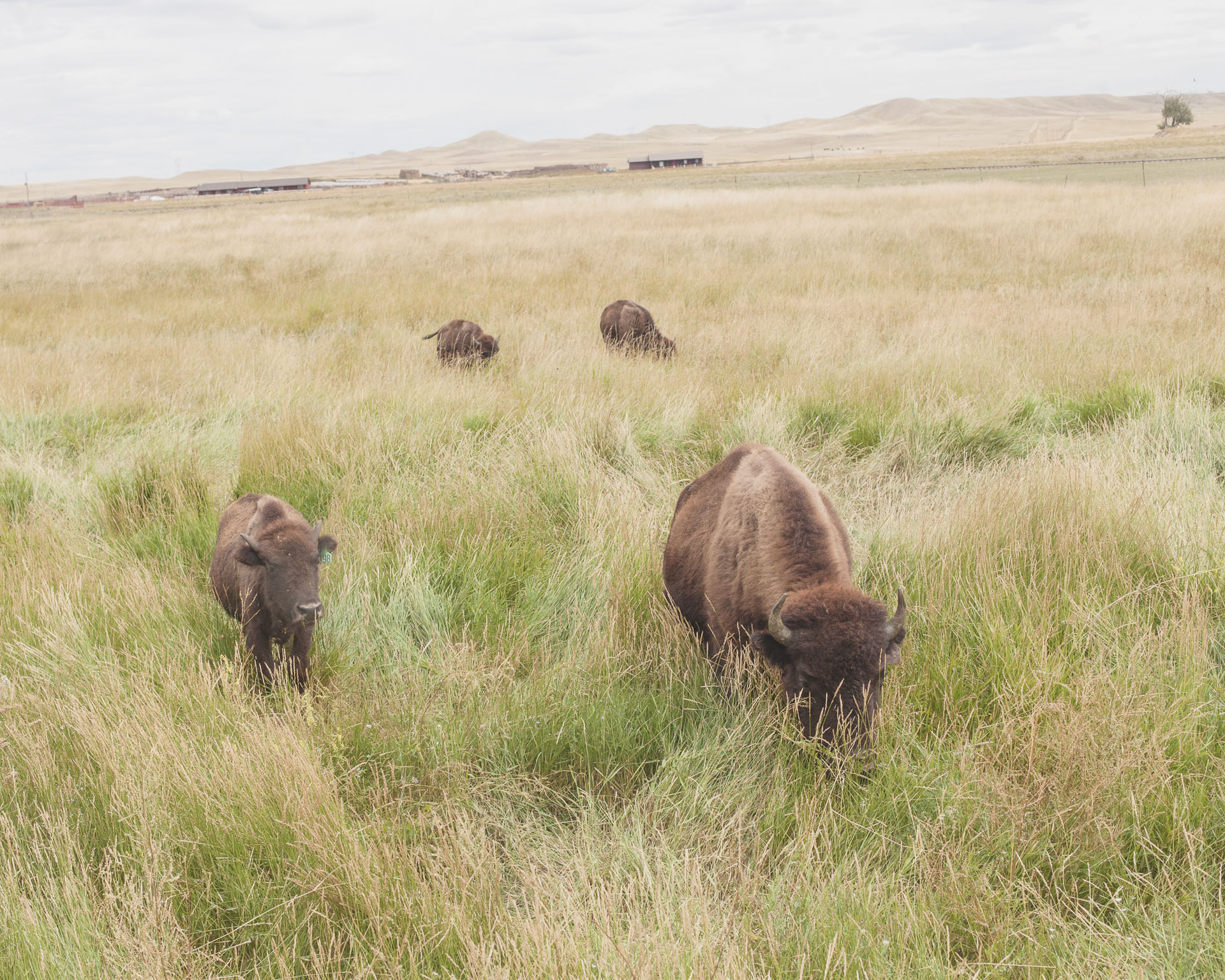 This was one of the most magical parts of our trip: connecting with these beasts that exist completely away from my world in England. This compounded the disparity between my identity at home, and my assumed identity in the States. I felt both at home, and so far away from home, in the same moment.
Chris Bethell is a photographer based in London. Keep up with him on Instagram or his website, and keep your eyes peeled for the next instalment of Land of Hope & Dreams on Amuse.