The Cullinan | Rolls-Royce Just Released the Ultimate Luxury Adventure Vehicle
"The most-anticipated Rolls-Royce ever" is unveiled
Rolls-Royce is not normally a brand you'd associate with adventure travel. Sedate drives around Chelsea, yes. Chauffeur-driven cruises through the streets of Monaco, certainly. But off-roading in the Alps? Not so much.
All that changed however, with the launch at midday today (10th May) of the brand new Rolls-Royce Cullinan – their first ever SUV. Billed by the brand themselves as "the most-anticipated Rolls-Royce ever," the launch created feverish anticipation online. A quick look at the photos makes it easy to see why.
The car not only looks as luxurious as you'd expect, it's an absolute beast. In this video of a "mule", or prototype version, you can see how the Rolls-Royce Cullinan compares in size to the BMW X5 in front of it – itself not a small car.
Internally, the Rolls-Royce Cullinan boasts classy-looking wood and leather trim, made with the incredible focus on craftsmanship that has become the company's hallmark.
There are also neat-looking features like these rear seats which swivel into a picnic-table style configuration. Perfect for sundowners in the Savannah, or summer lunches halfway up a remote road in the alps. In short, it's got everything you'd expect from a high-end SUV built by Britain's most prestigious car brand.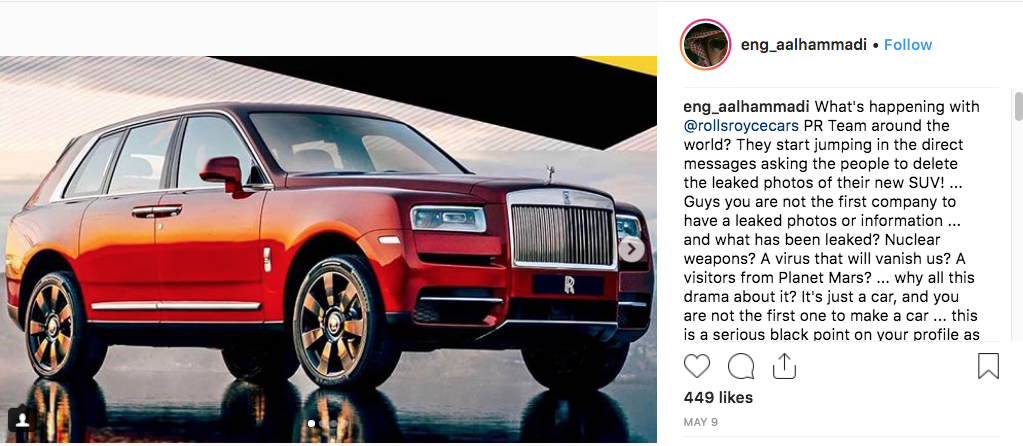 Except that, while the automotive world is calling this an SUV, Rolls-Royce is adamant that it's not a sports utility vehicle – rather they're referring to it as a "high-sided car" that can "cross any terrain", presumably looking to set themselves apart in a crowded category.
The name of the car – taken from the Cullinan diamond, the largest gem-quality stone ever found – is certainly designed to convey an air of exclusivity.
"It speaks of endurance and absolute solidity in the face of the greatest pressures," explains Torsten Müller-Ötvös, CEO of Rolls-Royce. "It tells of rarity and preciousness and it alludes to the pioneering, adventurous spirit of Charles Rolls and the engineering innovation of Sir Henry Royce; and, of course, it speaks of absolute luxury, wherever you venture in the world."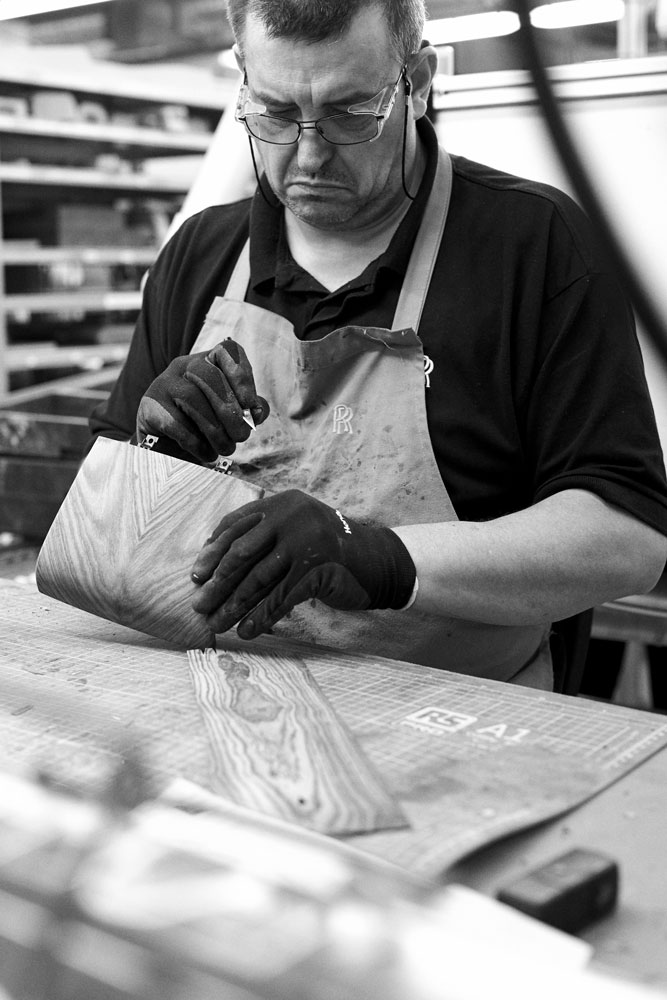 But as much as the Cullinan is designed, like all Roll-Royce cars, to be a market leader, the move into four-wheel-drive type vehicles represents the brand adapting to a changing market, rather than leading the charge.
Interviewed on the BBC Radio 4 Today program this morning, Müller-Ötvös said: "The target group for Rolls-Royce motor cars has changed significantly over the last 10 years. What you see is ultra high-net-worth individuals, people who can afford a Rolls-Royce, are getting younger and younger.
"You see people who want to drive themselves – it's quite an old cliché that Rolls-Royce is chauffeur only. It is since quite a while [sic] that the majority of our customers sits behind the wheel, is driving himself or herself. And so this is the logical next step."
It remains to be seen of course how well the Cullinan will sell, but the idea of creating a luxury adventure vehicle that's capable of some serious off-roading is definitely something to be excited about.