Bunker Mentality | Exploring New York's Forgotten Cold War Army Base
Just an hour away from Manhattan, the remains of Fort Tilden feel straight out of a horror flick
Photo: Jonathan Turton
New York is the urban exploring capital of the world. No other city boasts as many rooftops, subway tunnels, or big fuck-off buildings for bored teenagers to investigate - hundreds of NY-based, urban explorer Instagram accounts can confirm this. Yet not many people talk about New York's abandoned military base, Fort Tilden; let alone visit the place.
I first heard about Fort Tilden in 2009, during my first visit to New York. An eerie outpost on the edge of the Atlantic coast, it was first developed by the US Government in 1917 - the year the United States entered World War One - as a site to house soldiers and artillery.
"The only way Fort Tilden could be more like a horror film is if Christopher Lee popped up out of nowhere and warned us off entering"
After serving the country as an army reserve during the Second, Vietnam, and Cold Wars, the station in Queens was demilitarised. What remained of the compound became a hangout for artists, punks, and bums, looking to get out of the city for a day. I'm no urban explorer, but I was keen to find out what's since become of the obscure space, so I went to check it out.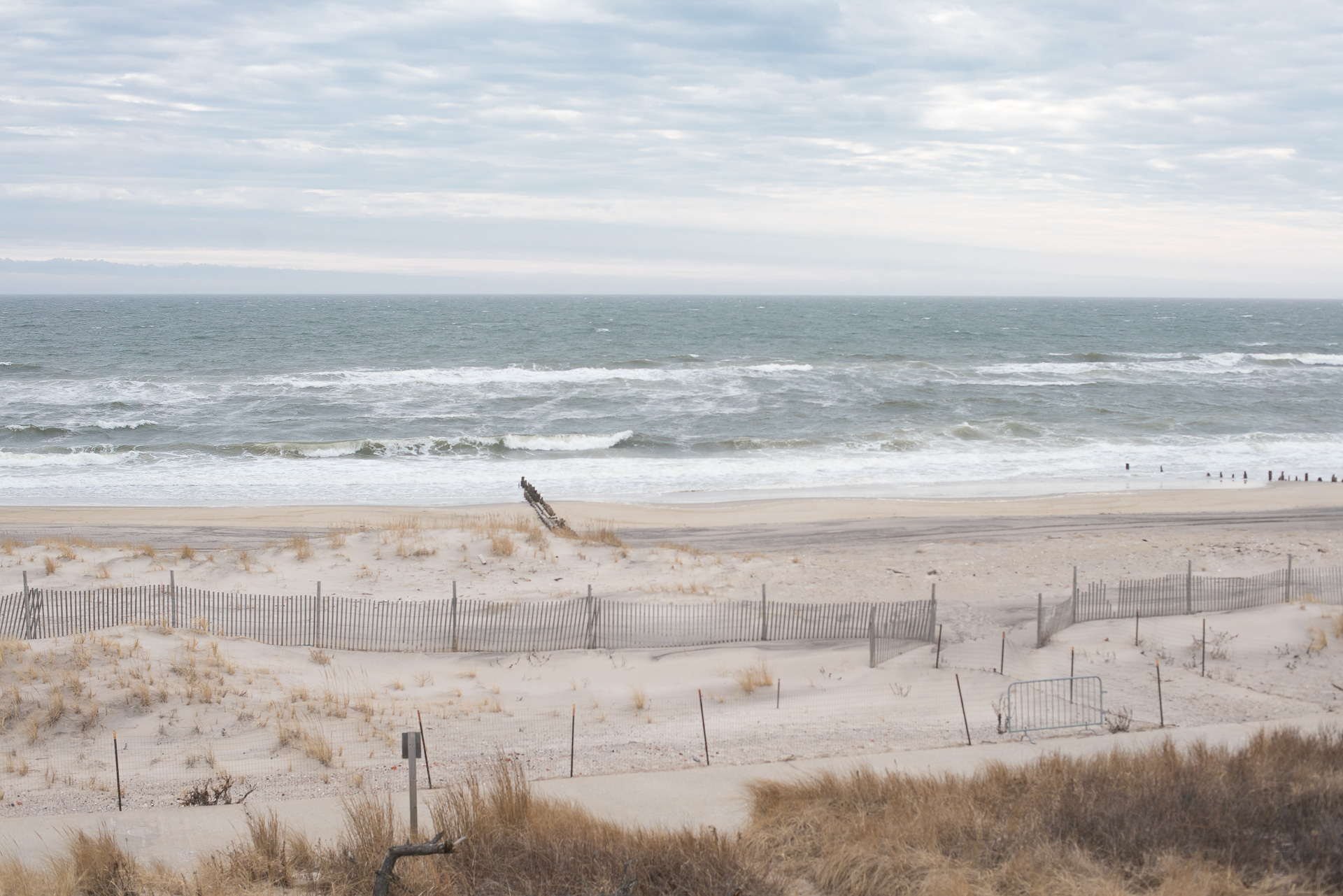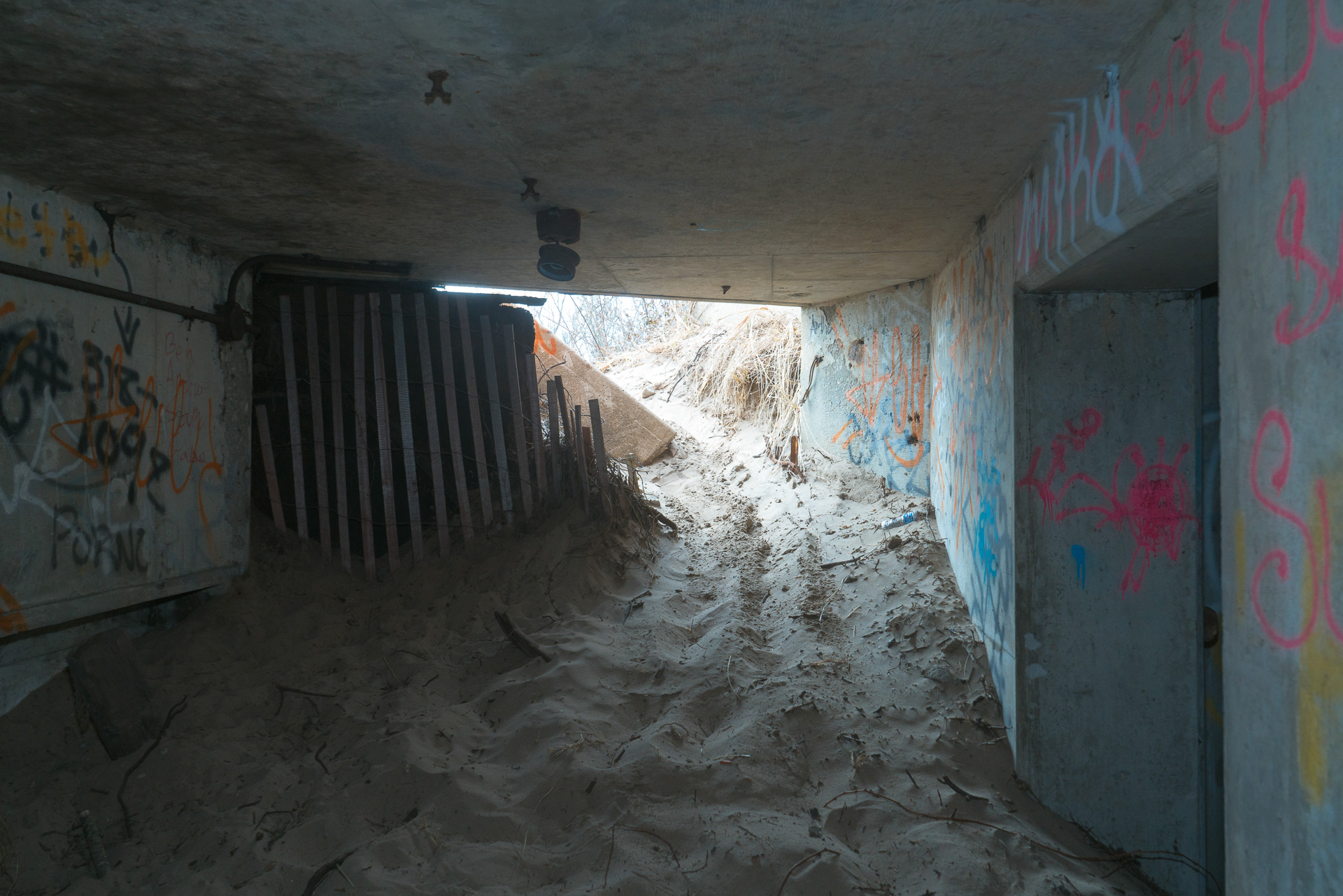 Me and my friend Paul head out early on a Friday morning. He's a Glaswegian Muay Thai fighter, making him perfect company for such a potentially disastrous mission. The NYC Ferry Service runs a shuttle from Manhattan to Far Rockaway every hour - where the base is located - which also happens to be one of the dreamiest commutes imaginable.
As our boat pulls out of the dock and up the Hudson, the Skyscrapers on Manhattan's southern tip get smaller and smaller. On one side, the Statue of Liberty stoically guards the watery horizon. Further down to our left, Coney Island looks as colourful as ever, though the fun fair appears to be closed (because it's February and most normal people are indoors and not on boats or rollercoasters). On a summer evening though, the views of the fairground from here would be some spectacle. We finish our coffee - conveniently purchased onboard - jump off the vessel, and catch a short Uber to our destination.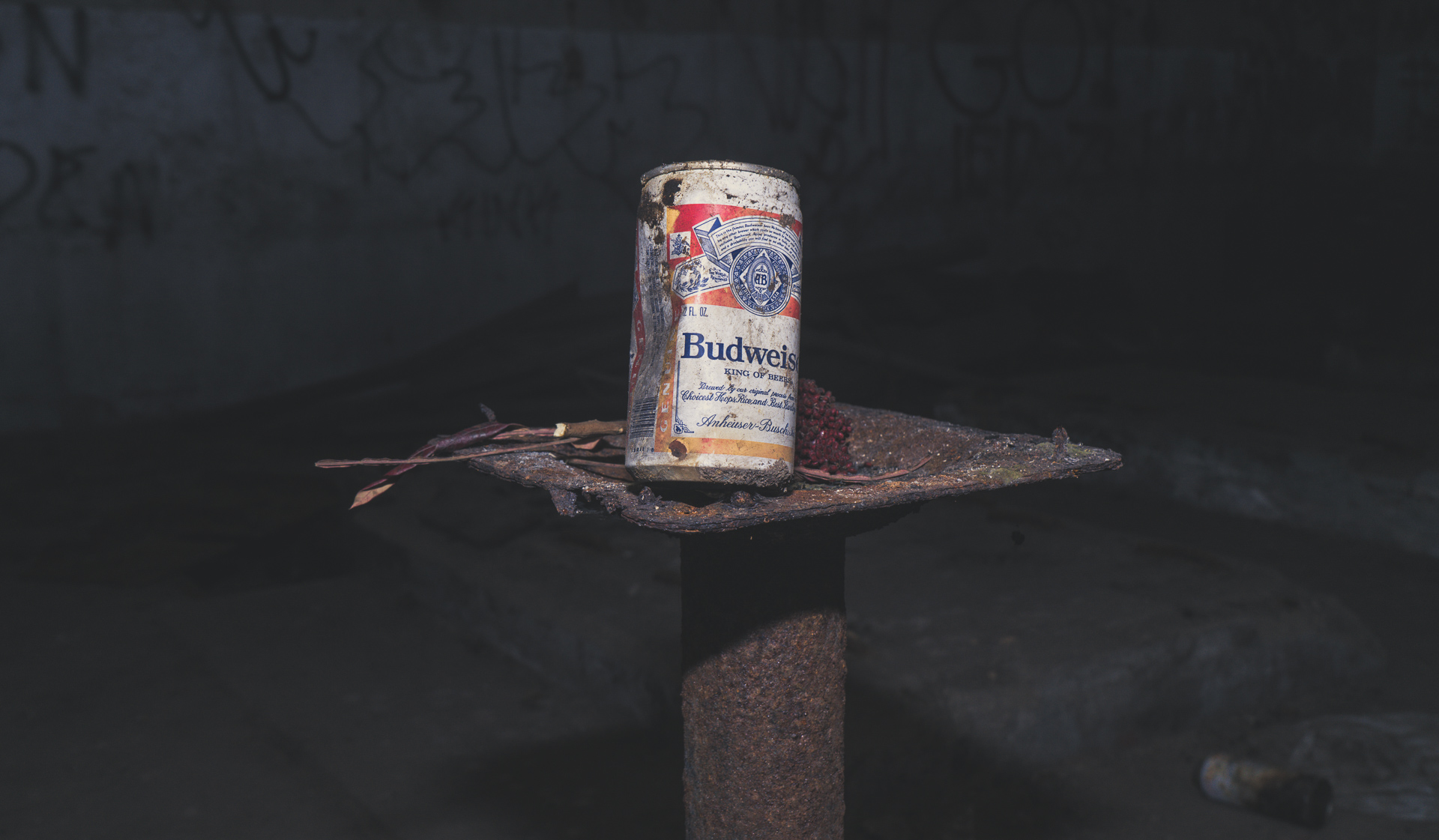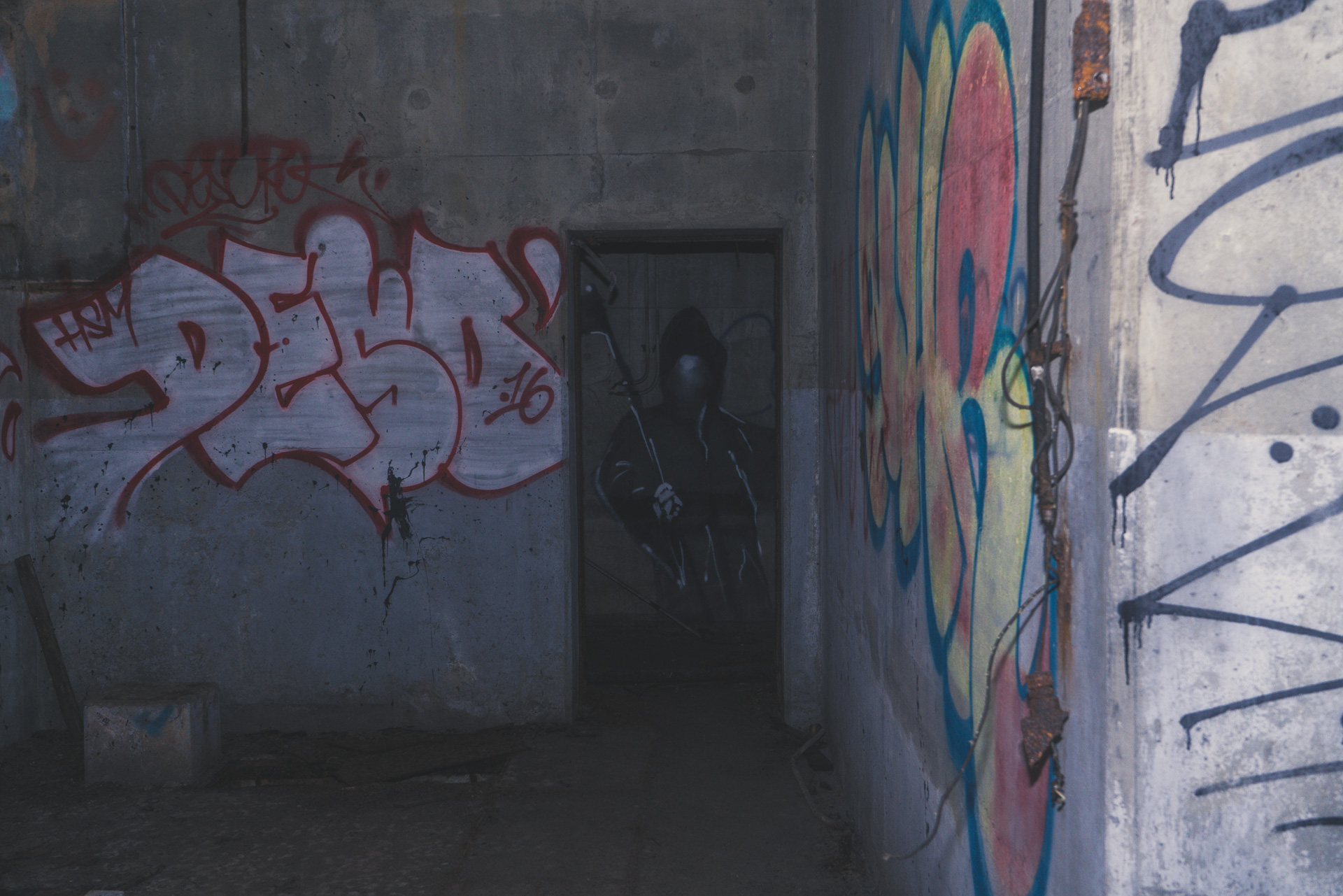 A cursory glance at Fort Tilden's website confirms that during the 2000s, the base was handed over to graffiti artists as part of an ambitious art installation; however, the project was decommissioned in 2014. As we arrive at the National Park complex, there is no sign of artworks, tagging, or youthful exuberance. Besides a solitary UPS van, I can't see much sign of any life at all.
The Gateway National Recreation Centre looks like a summer camp that was deserted some time during Ronald Reagan's presidency. It's all a bit True Detective: weird sports fields and creepy wooden outhouses. We persevere through muddy fields and biting wind towards the coast, working our way up the shore, when we see our first military base. It looks like some kind of ammunition bunker, where paranoid soldiers might have once pontificated about perceived threats coming over the water.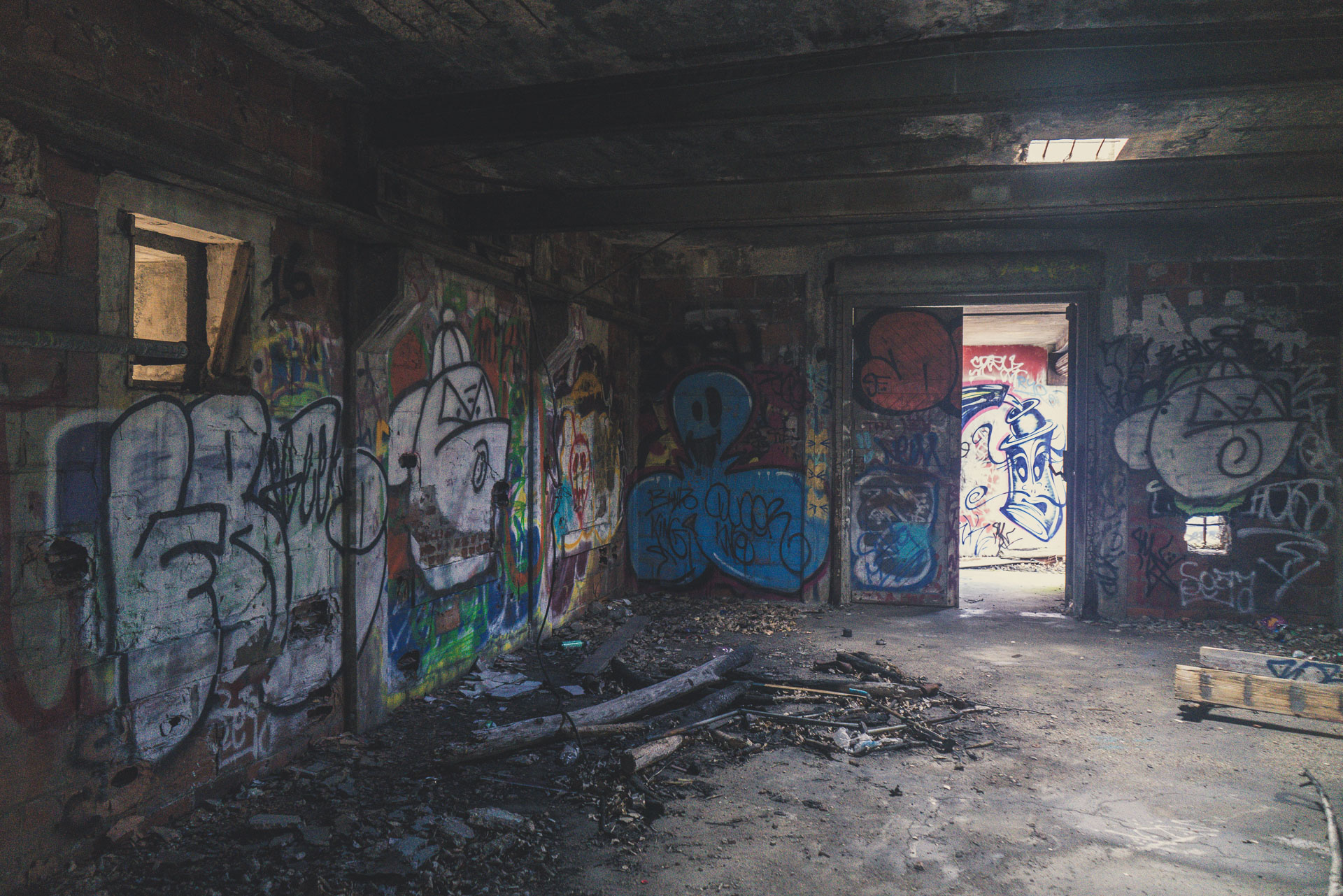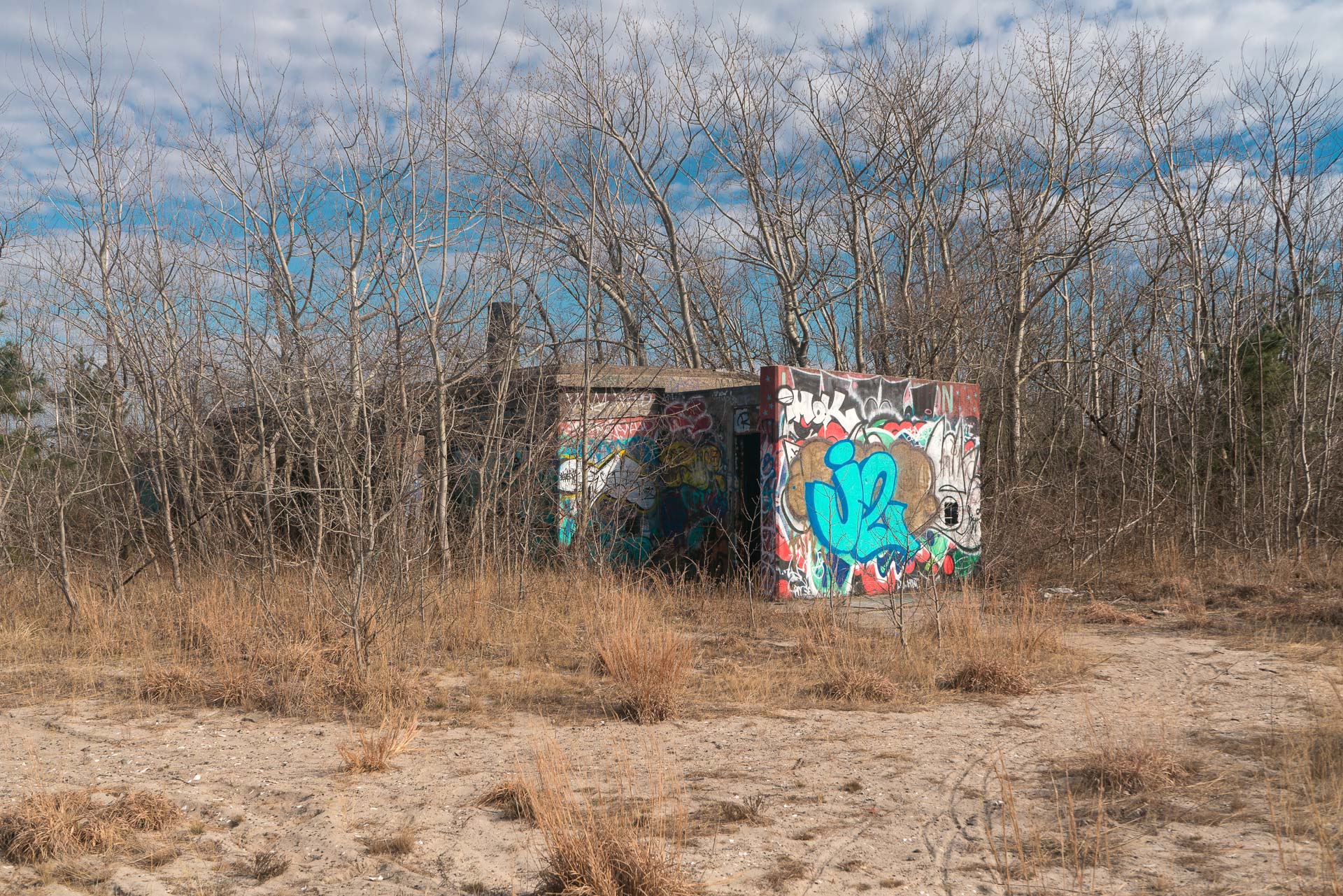 The oceanic fresh air and coastal views are welcome in and of themselves, but the sporadic, abandoned bases give this hike an added element of wonder. At the next dune, there's an ominous looking hole. The only way it could be more like a horror film is if Christopher Lee popped up out of nowhere and warned us off entering.
I bend down and look inside, where I discover what I can only describe as a completely terrifying, underground lair. Multiple, cavernous rooms that would have once housed soldiers and ammunition, now lend their walls to dark, morbid art and the remnants of teenage folly.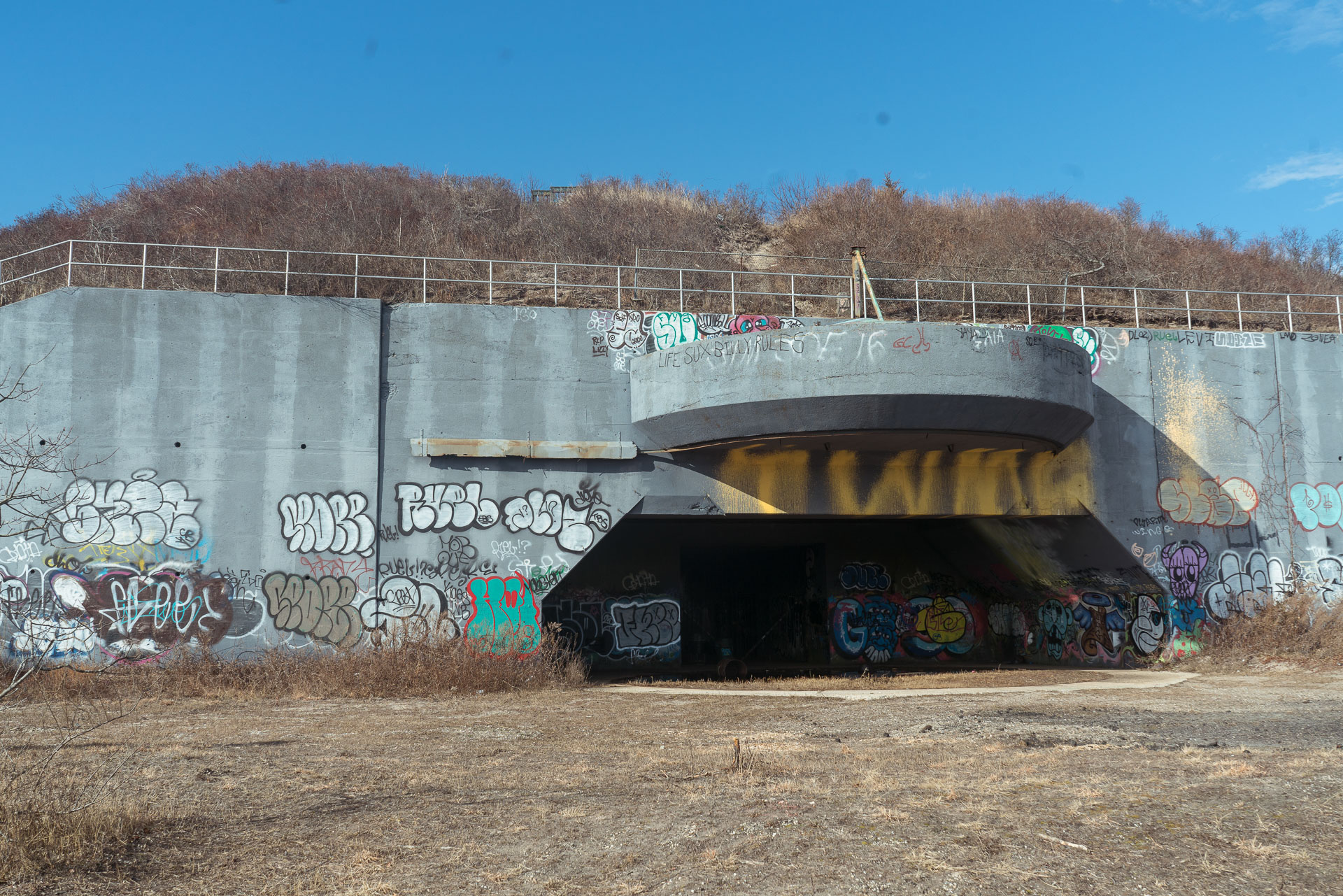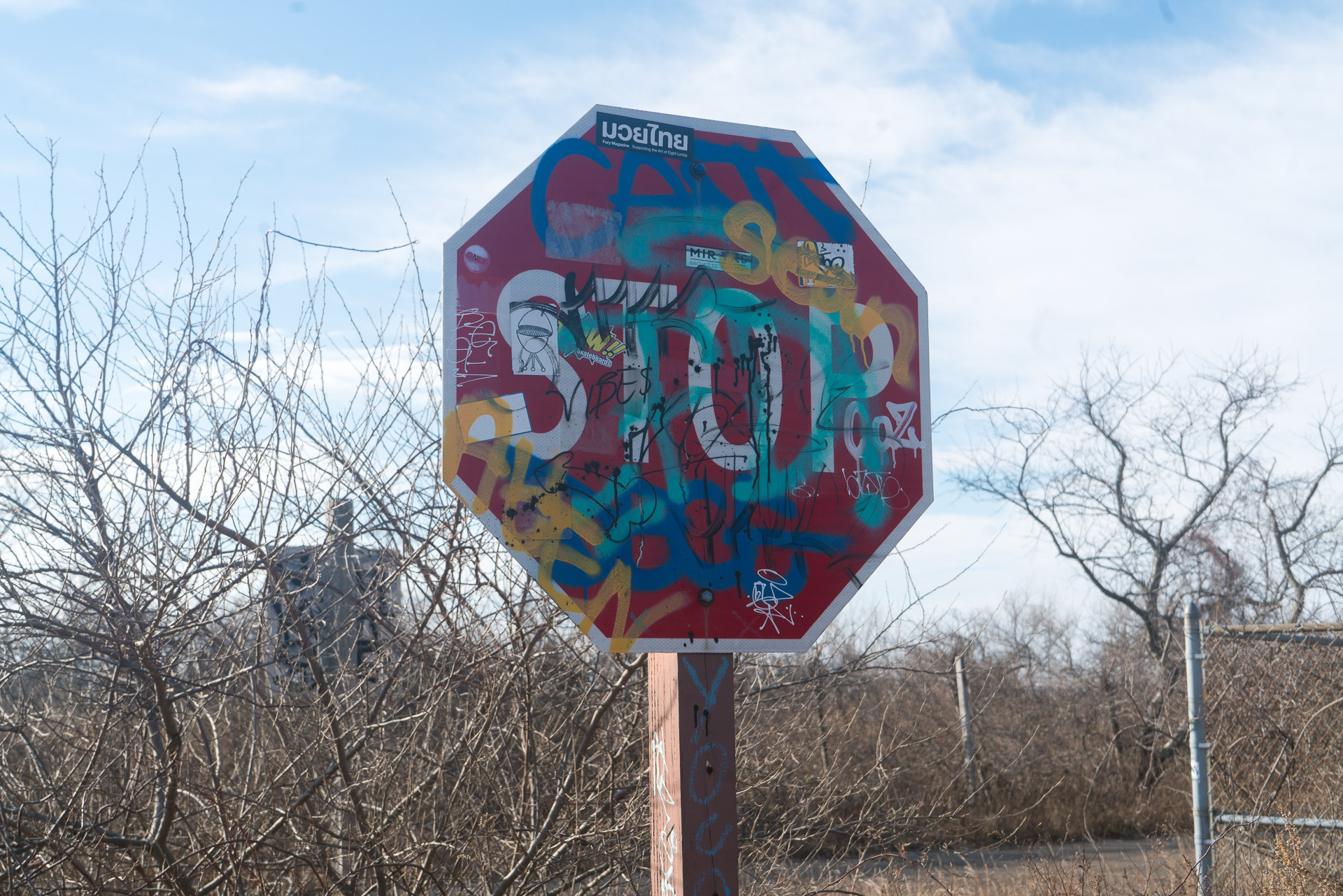 One corridor has a life-size mural of the Grim Reaper, which for a minute me and Paul both mistake for a person. Guided only by the lights on our iPhones, slowly we make our way through the derelict rooms, finding remnants of human activity in each, from fishing chairs to empty beer cans.
Despite being decommissioned as an art space in 2014, the area seemingly remains popular amongst graffiti artists. Most surfaces that can be tagged are covered in spray paint and lurid design. A small building down a pathway - which looks uncannily like the house from the Texas Chainsaw Massacre - is covered in teal and red markings, as well as lewd scrawling.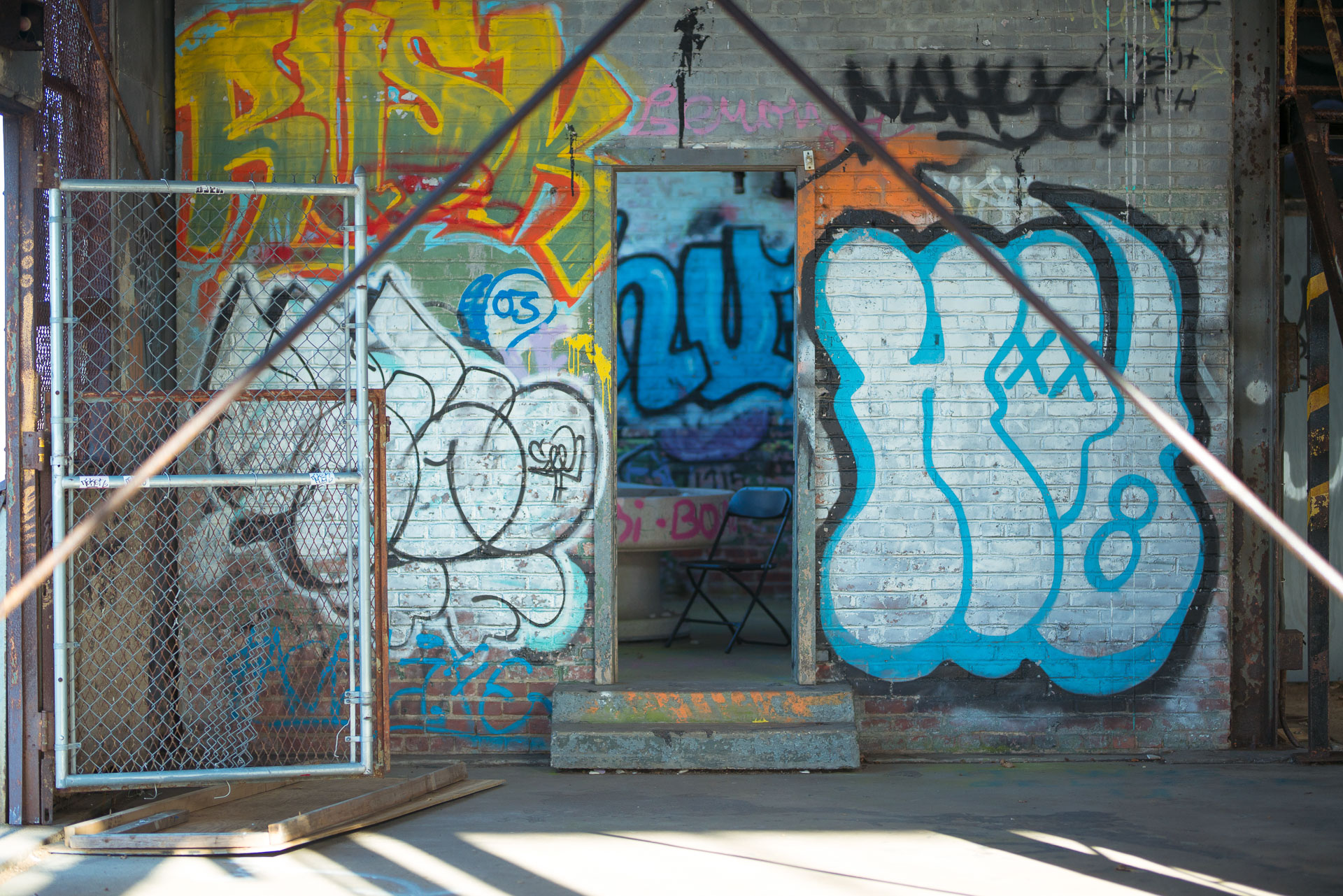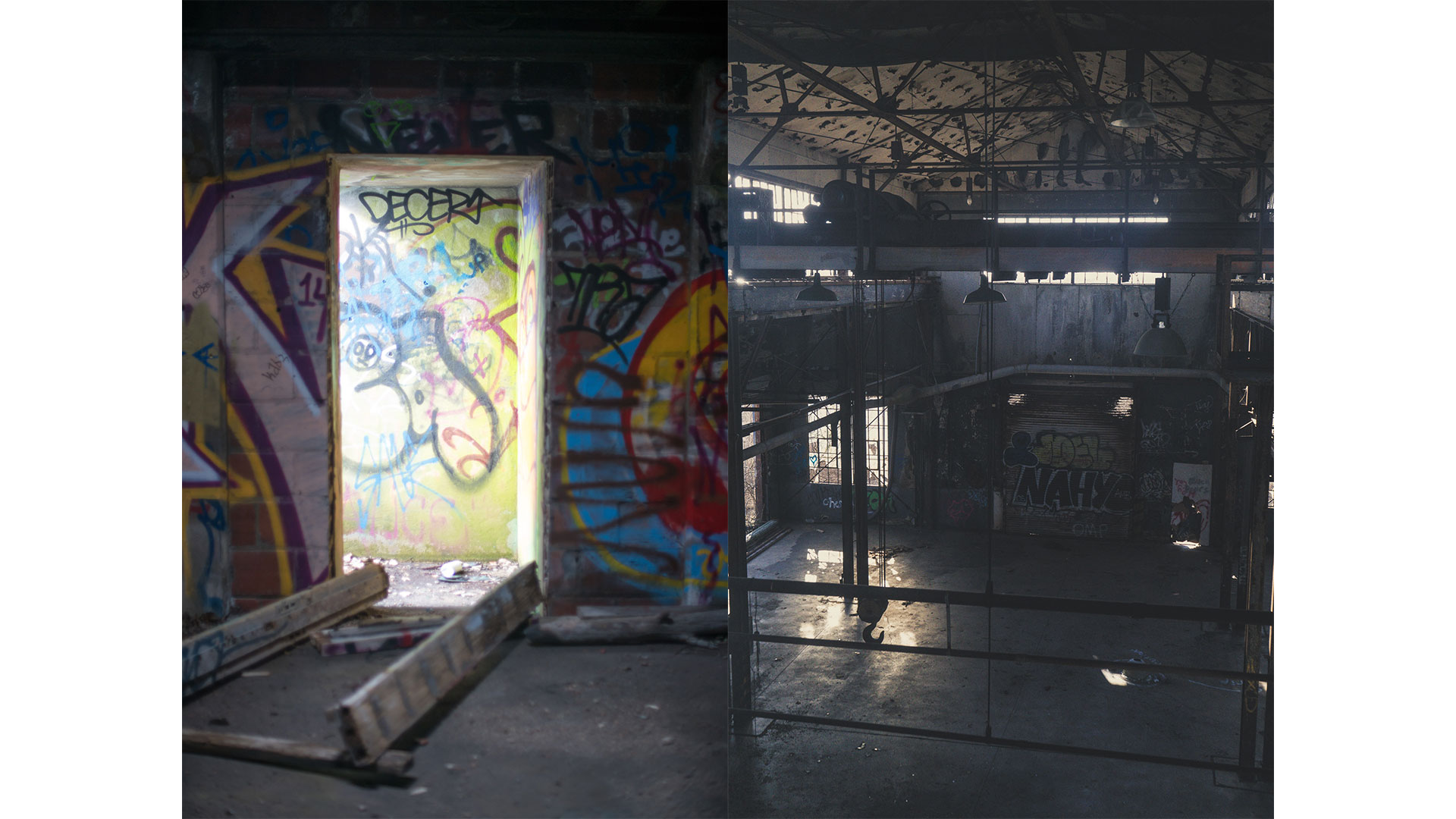 It's not all scary though. Fort Tilden is three square miles of beach, dunes and maritime forest. Atop one of the other outhouses, Battery Harris East, there's a viewing platform with 360 degree views of the surrounding area, including Manhattan's skyline and the Atlantic Ocean. It really is quite lovely - if you know where to look.
We seemingly have the whole peninsula to ourselves - including the adjacent beach - but in the summertime, this area is an enclave of bohemian activity. Come June, you can easily imagine a strung-out Manson Family member emerging from the long-grass, asking you for a couple of skins.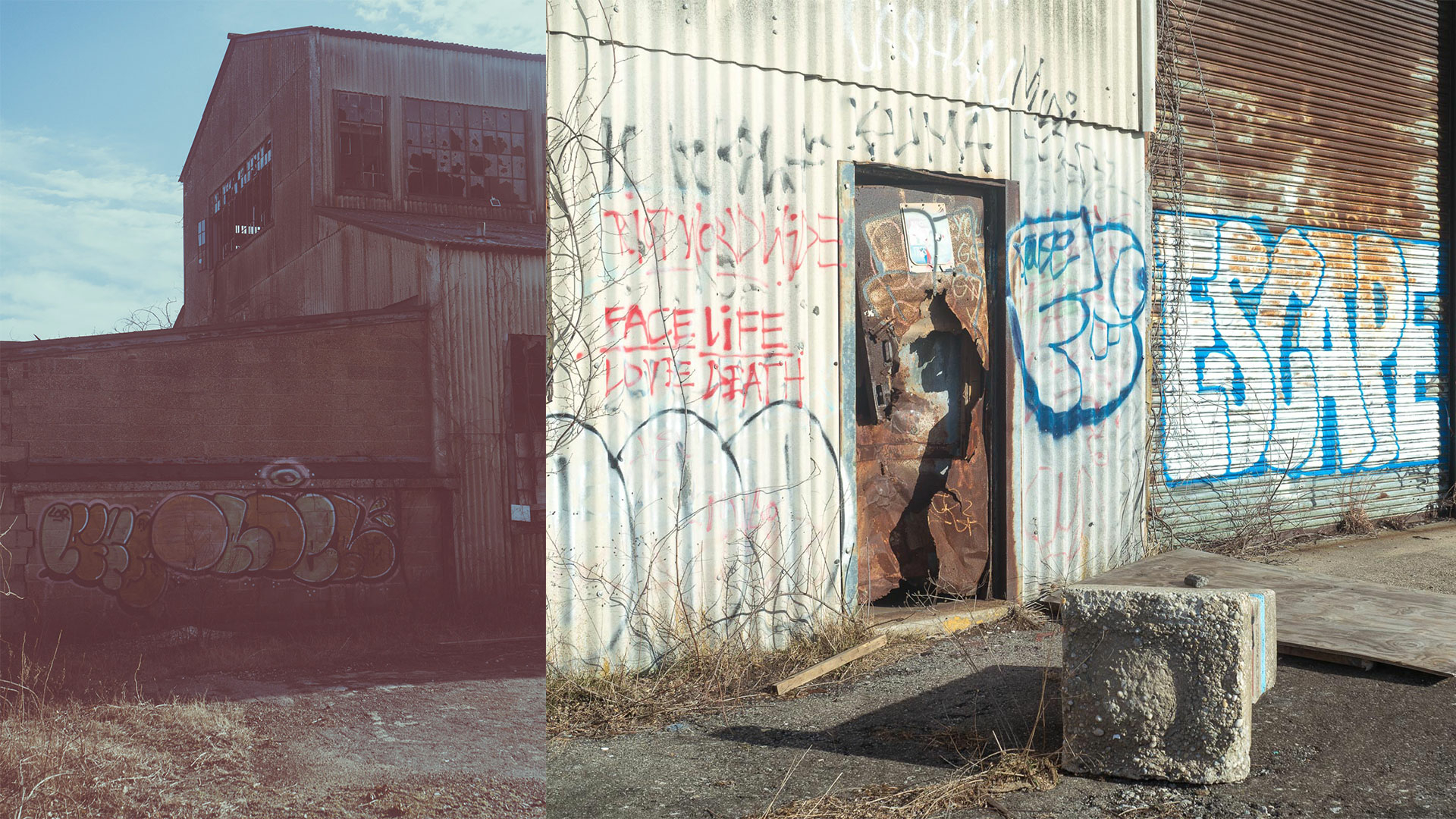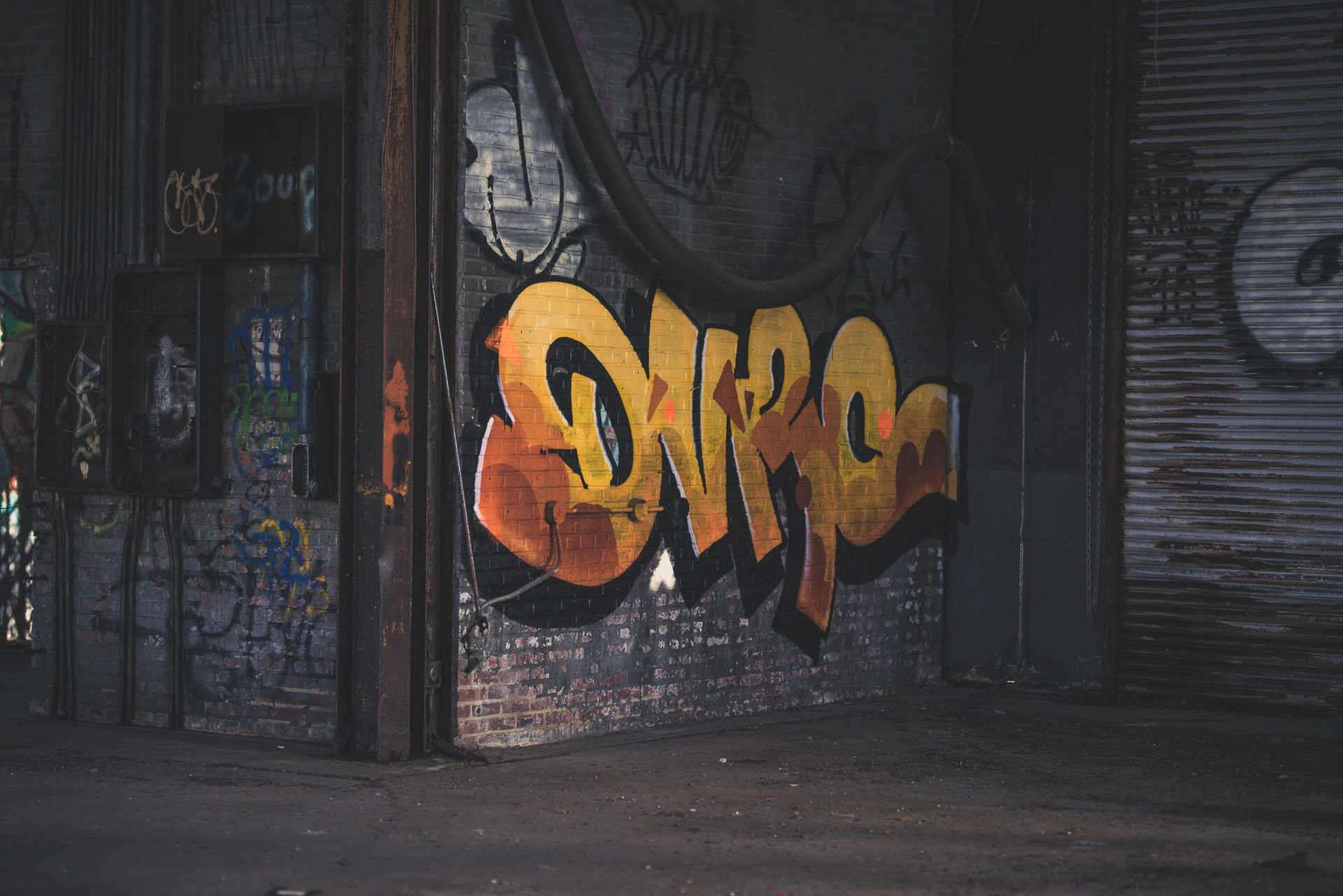 Despite pockets of breathtaking beauty, Fort Tilden still has the vibe of every horror film made between 1998 and 2002: dry, sparse, both authoritarian and transgressive - the type of place where you'd find seven B-Listers locked in a basement.
Whilst its underground cells are definitely not for the faint hearted; if breaking into dark, cold spaces is your thing, Fort Tilden needs to be on your urban adventure shortlist. Although much of the land is positively spooky, the former garrison has returned to nature, making for a tranquil, if somewhat weird, ramble. Pull up your boot straps, bite the bullet, and head into no man's land. If you dare.
Jonathan Turton is a Liverpool-born freelance journalist, based in New York City. Keep up with him on Twitter.