#OnTheRoad | Why Vanlife is Just Caravanning with a Hipster Filter
Is there more to it than just motorhoming for millennials?
10am on a Saturday morning on the sunny coast of south-west France. Bev and Greg fix up their coffee (Nescafe of course, they've brought their jar from home) set out their table and camping chairs, sit down with a view of one of the most gorgeous beaches in the country and drink their Gold Blend.
Parked up beside them are Jack and Rosie. Jack and Rosie do not drink instant coffee, (oh please!). Jack and Rosie are all about the aeropress – rich, dark coffee that drips into a stubby tin cup (a cup we all know is too hot to hold, but what the hell, it looks great in pictures). They squabble a bit, adjust the hedge so the leaves catch the light in just the the right way, then Jack scurries around their van capturing the perfect shot of Rosie wistfully gazing out at the horizon. Her bum is pert, her locks are tousled, and the view? The best she's seen. Rosie is living the #vanlife dream – and she's making sure everybody knows about it.
"Vanlife is – whisper it – just caravanning for the Instagram generation"
Chances are you're familiar with the #vanlife epidemic. The hashtag first sprung up on Instagram in 2011 when an American guy called Foster Huntington quit his job to live in a 1987 VW Syncro campervan, posting about his adventures along the way. The internet did its thing, and by the time the New Yorker ran a feature on the realities of life on the road last year, featuring a couple of svelte, sun-kissed vanlifers, the hashtag had 1.2 million or so posts. Last time I looked, in July 2018, there were 3.5 million. Today there are 4 million.

I too have dipped my toe in the heavily insta-filtered lakes posted on those vanlife accounts. I have yearned for the liberating sense of freedom that comes with living in a van – just a backpack full of undies, a handsome boyfriend/husband and, er, a laptop (let's not get too carried away here, it's a lot of #hardwork creating all that #sponsored #content).
I've toured around the UK parking up in dark dogging hotspots (unintentionally, but still happy to give you the Google coordinates if you like?) and then veered to the opposite end the scale when I happily succumbed to a membership at the Caravan and Motorhome Club: a flat, facility-packed patch of land filled with Ethels, Audreys, Cecils, and Desmonds relaxing in their living-rooms-on-wheels.
With that has come a lot of time for observation. And a slow, sinking realisation. Because for all the yoga poses at sunset, light-strewn vans, and commitment to the Nashville haze on the Instagram grid, it turns out that the world's trendiest and biggest wanderlust-inspiring hashtag is something your grandparents have been doing for decades. Vanlife is – whisper it – just caravanning for the Instagram generation.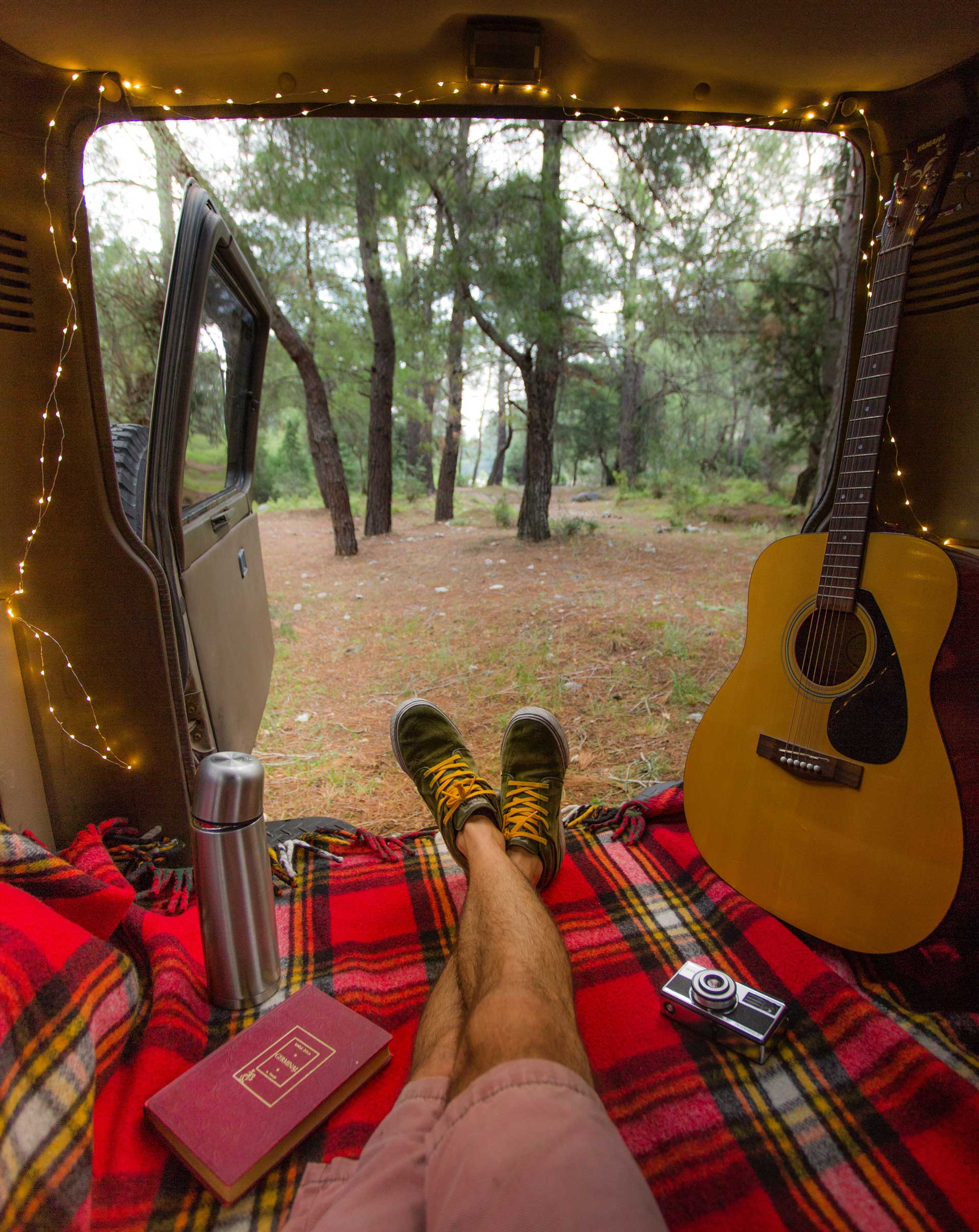 We don't need to rewatch mid-noughties episodes of Top Gear to know what a bad rep caravanning gets. Anyone who's been caught in the slow lane behind a small swerving white cube knows the score.

Bridging the gap between caravan and camper van is the ever-so-slightly cooler motorhome. A boxy fridge on wheels – one that doesn't have the bother of a caravan's turning circle, but neither the can't-quite-stand-up-in-here hassle of a campervan. One is cool and compact, the other cosy and cumbersome. You be the judge.
But strip away the cork insulation of one, and the floral curtains of another, and you have the same thing: the freedom of travelling by road, or your own agenda, without the reception desks, room service, and en-suites that typically come from other holidays.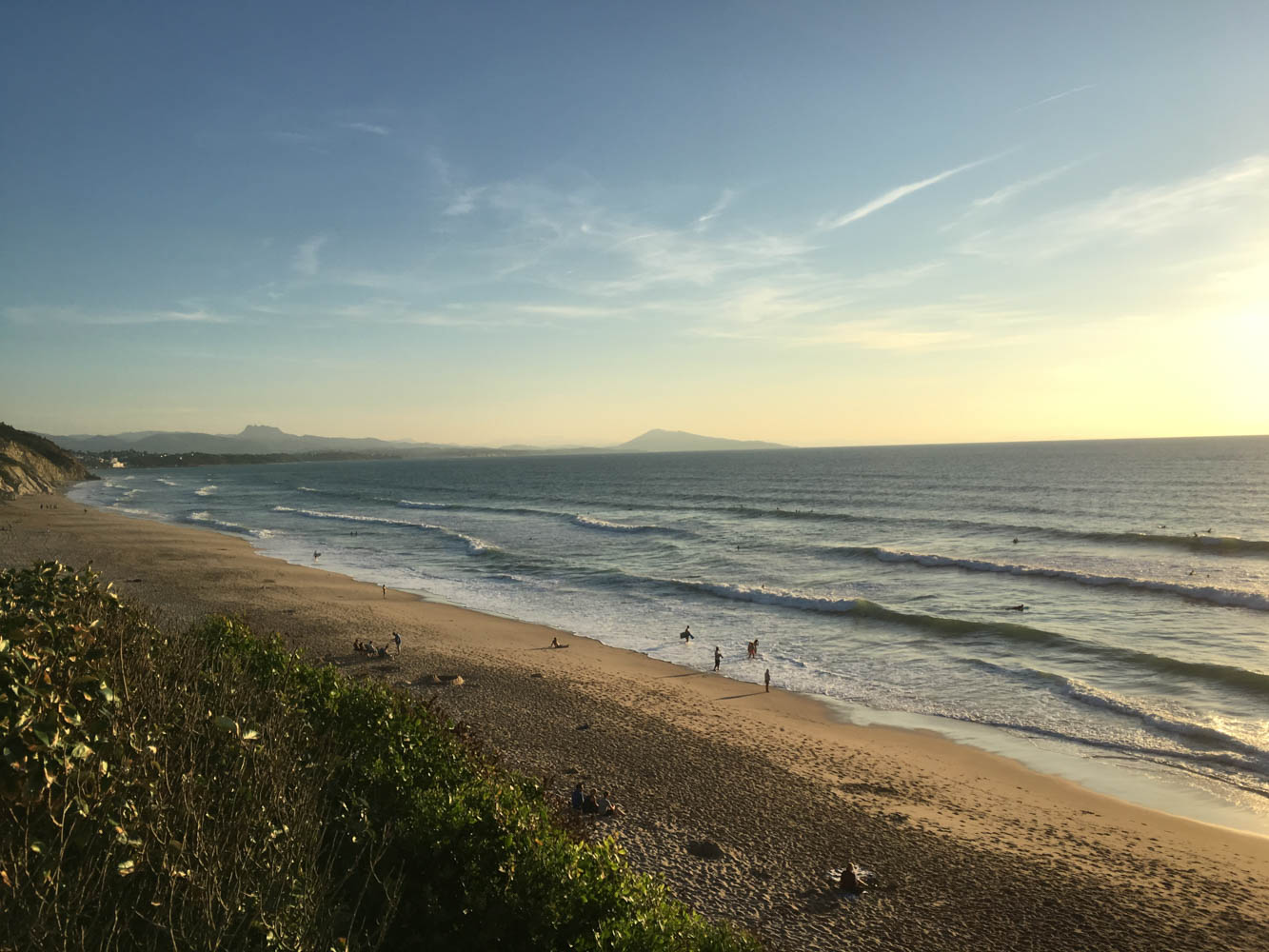 At the core of a vanlifer's and caravanner's trip is the quest for one simple thing: the perfect park-up spot. Some vanlifers will drive for hours, searching for that all-important view that will deliver the maximum Instagram likes. From rustic campsites in Wales, to the Isle of Rasaay in Scotland – where the freedom to roam rule means you can park up wherever you want – there is nothing quite like a hot-red VW California camper parked at the perfect angle to the crumbling ruins of 9th-century castle. Throw in a purpley sunset and it's the perfect fodder for an Insta-hit. I know, because (rolls eyes), I've posted that picture.

Caravanners are just the same. Sure, their motivations are different, but who doesn't want a prime pitch: in this case a flat, mud-free plot of grass, close to the toilet block but not so close that you're the thoroughfare, electrical ports, shower cubicles, and communal laundry facilities. There's nothing like a friendly natter while folding up your Lenor-fresh PJs.

The priorities may be different – you don't see Maeve downward-dogging in her underwear while her husband films the episode for their account's Instagram stories – but in their perfect space both parties are happy. Perfection, it seems, is in the eyes of the beholder.
"You don't see Maeve downward-dogging in her underwear while her husband films the episode"
Despite two years of vanlifing trips myself, me and my boyfriend never really noticed the similarities between us and our caravanning counterparts. It certainly never occured to me that Mary and Derek's travels in their Elddis Crusader were just the same as ours in a VW Transporter; or that their bacon sarnie breakfast was, erm, just the same as my bacon sarnie breakfast (perhaps better even); or that their holiday was - to all intents and purposes - exactly like mine. The only real difference was that they weren't ruining it by gawping at their phone 24/7 instead of actually admiring the view.
None of this really occurred to me until late last summer, when I watched the Bev and Greg/Jack and Rosie episode unfold. I, too, had been Jack and Rosie-ing – no pictures of me of course, but plenty of the van, all taken while my coffee got cold.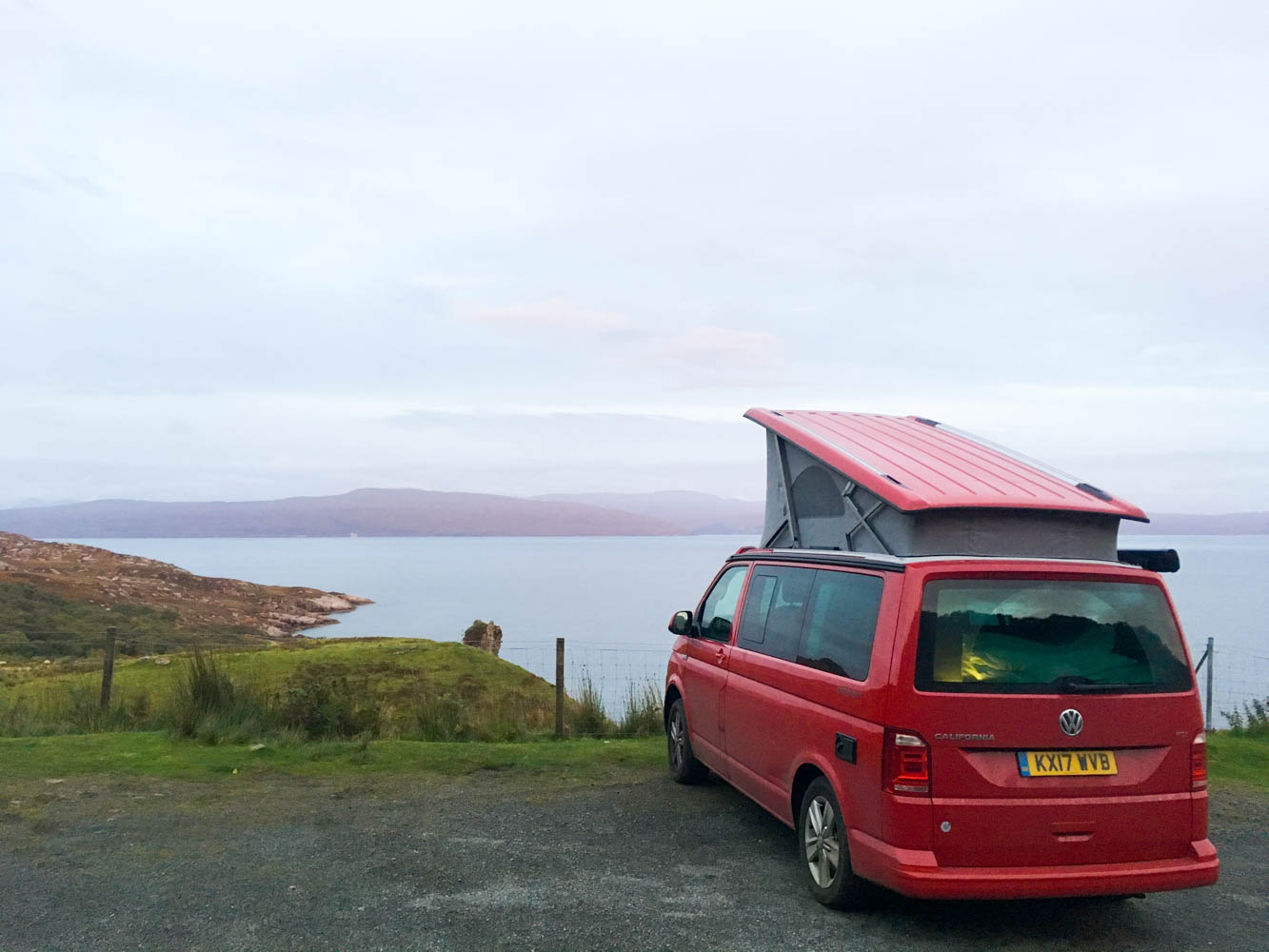 I stopped to look at Bev – her purple top, jazzy shorts and bumbag – and realised that she was me. I love bumbags! I love vans! I LOVE purple! Her husband, with his shorts, vest and scruffy beard, was just like my boyfriend Jon. A little paunchier, sure, but they were us. And that made me very happy.

Today on Instagram #caravanlife has 110,000 hashtags. #motorhomelife has 54,000. A few heavily stylised #vanlife pictures have crept in, but mostly it's just wonky photos of caravanners and motorhomers going about their adventures. And there's something refreshingly honest about it – no contrived shots, no sponsored brands in the foreground of pictures, no long rambling post about life on the road. Sure, they aren't as photogenic as a van, but you really don't have to travel far to see that campers, caravanners and motorhomers are basically one and the same.


Strip away the filters, and vanlife is just motorhoming for millennials. And really, the beauty of it isn't in your brightly-coloured camper's rustic looks, but the adventures you have along the way. Something that the motorhomers and caravanners could have told us all years ago.
Check out the Camping & Caravanning Club website and VW Vans to plan your #caravanlife/ #vanlife trip.
Hannah Summers is a travel writer who (when she's not living in her van) is based in London. You can follow her adventures (#vanlife based and otherwise) on Instagram.