Photo: Toby Ziff / Red Bull Content Pool
I Never Leave Without... My Pillow from Home | Shauna Coxsey, Professional Climber
We go inside the suitcase of rock climber Shauna Coxsey
Photo: Toby Ziff / Red Bull Content Pool
We all have them: Those few items that, whatever the circumstances, however short the trip or however small your suitcase, you'd never dream of leaving behind. This series takes a snoop inside the suitcases of some of our favourite globetrotters and asks what they take with them everywhere, and why.
---
Shauna Coxsey is the most successful competition climber in British history, and it's safe to say she's also the best female boulderer in the world right now too. Even the Queen is a fan, having awarded Shauna an MBE for services to climbing in her 2016 birthday honours list.
"My boyfriend called and said, 'there's a letter here, do you want me to open it? It's signed on behalf of Her Majesty the Queen'"
When she's not climbing in the UK, Shauna tends to still be climbing, just somewhere else. She's been travelling abroad to climb rocks and grab holds since she was a single-digit kid, so it's safe to say she's packed a few suitcases in her time. We caught up at Kendal Mountain Festival to talk about life on the road and ask what items she never leaves without.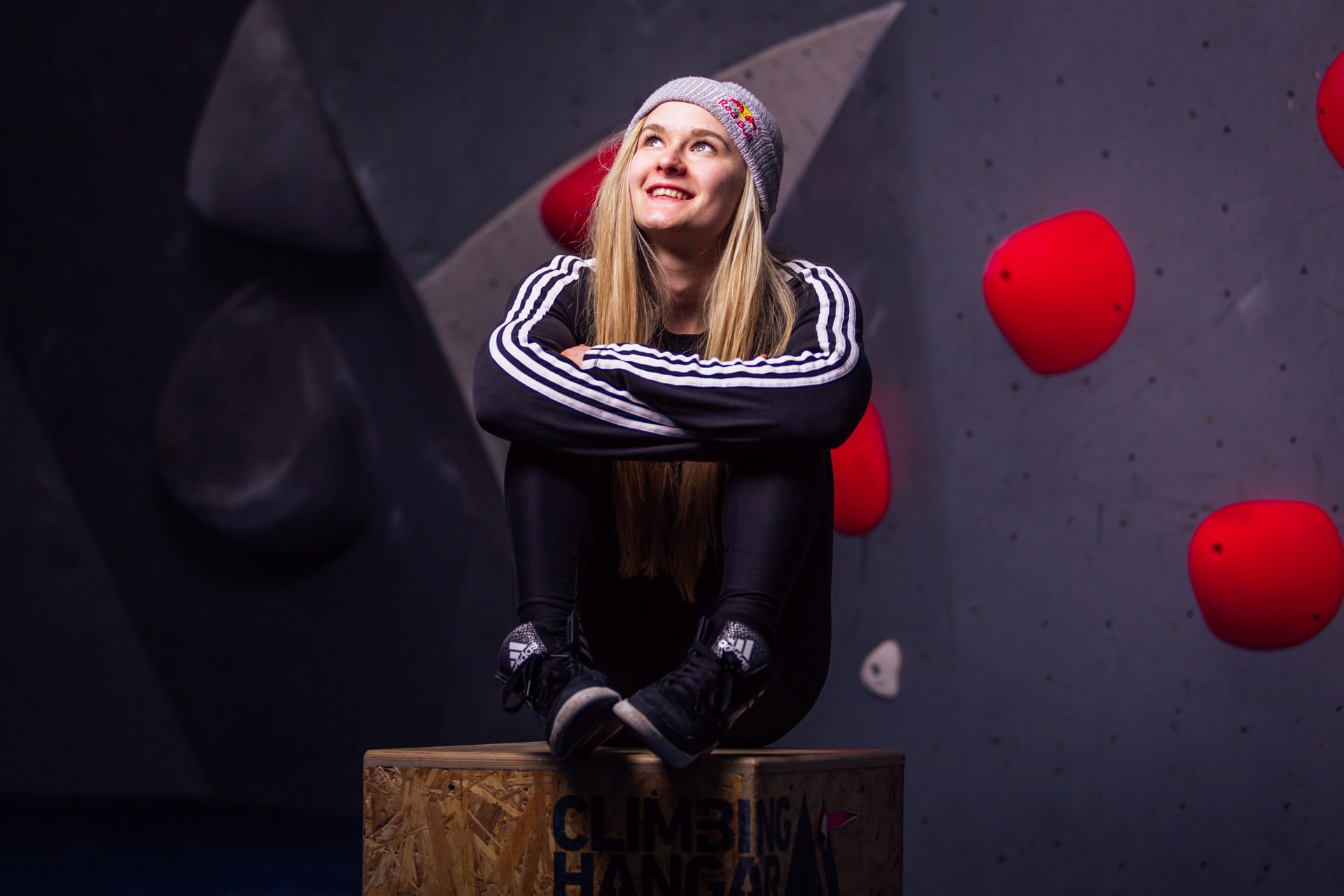 My first trip climbing abroad was to a place called Fontainebleau. It's the holy grail of bouldering. I was six years old and I went with my dad. We knew nothing about the area. We ended up getting totally lost in Paris and staying in the city overnight because we couldn't find the place, but we got there, and my first real experience of climbing outside was in this bouldering paradise. I'm lucky my dad was willing to take me at such a young age.
I was competing nationally about seven and internationally about 11. My dad would give me maps and then get me to figure out a route and let me figure out where we were if we went wrong, so I got quite a good sense of direction when I was young, which I'm appreciative for.
People think of internationally competing as this glamorous lifestyle but the reality is very different. We spend so many hours on airplanes in coach. We don't travel business or first class. And then we get to these really amazing places but you need to put that competition first if you're competing to win. It's easy to fall into the trap of immersing yourself in this new culture, and I spend a lot of time in hotels wishing I could go out sightseeing but it's really important to focus on the reason you're there.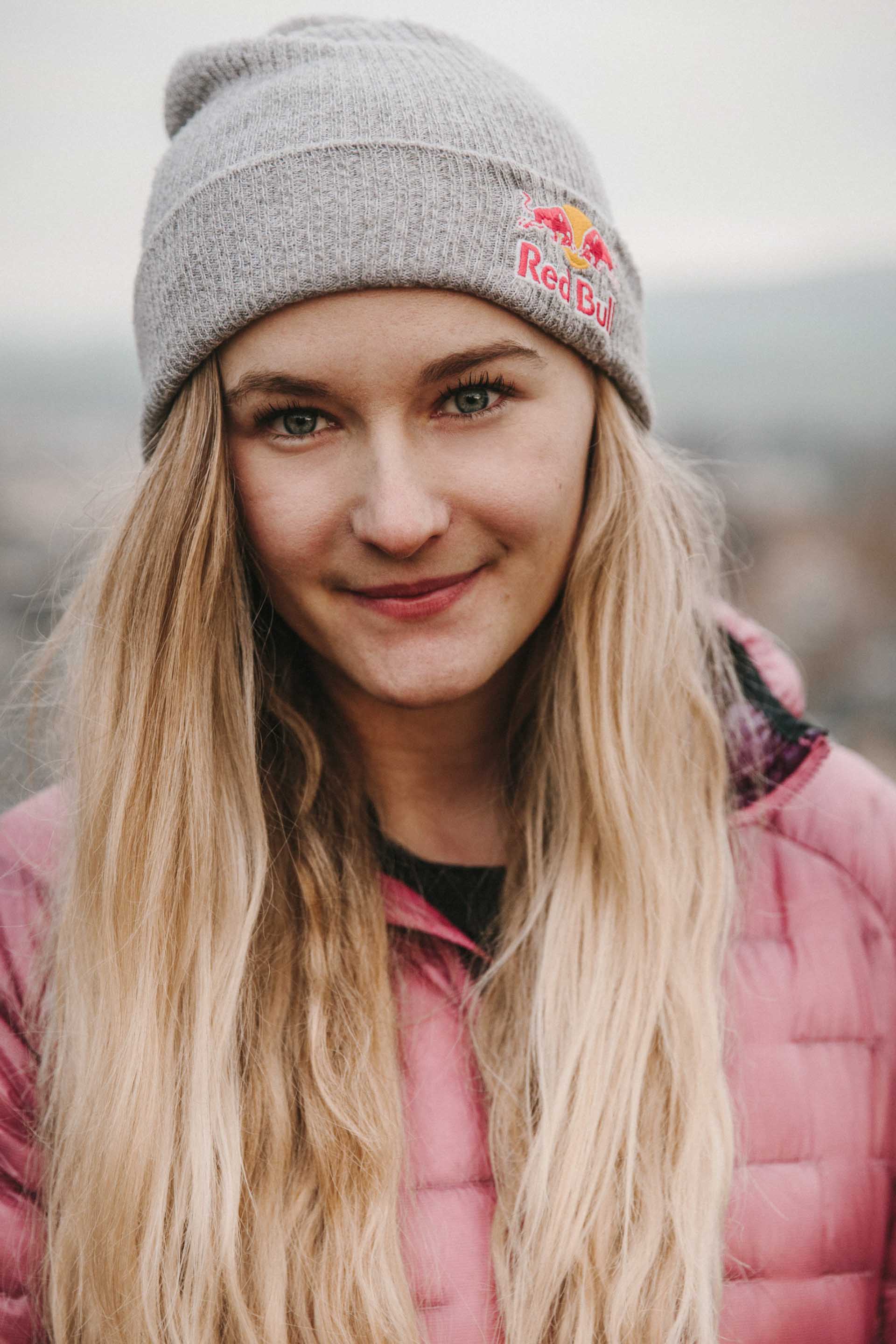 Tokyo is one of my favourite cities to compete in. It's such a buzz. I have to have a limited amount of time in the city because I get so overwhelmed by it, but I do love it. It's fascinating. I was in Tokyo when the letter about the MBE arrived. My boyfriend called me and said "there's a letter here, do you want me to open it? It's signed on behalf of Her Majesty the Queen". I thought he was joking. When it was actually announced, it was the same weekend I won my first world title. I was in the States, and America adores the Royal Family. They thought the award was magical, and I was still processing it myself.
Most of my time away when I'm not competing is to climb outside but I went on a girl's holiday recently, surfing in Portugal. It was my first holiday that wasn't climbing based in over 10 years. It was a little bit strange, and something I would definitely consider doing again, but my other half is a really strong climber as well. He plans a lot of hard stuff so we like to go away and climb together.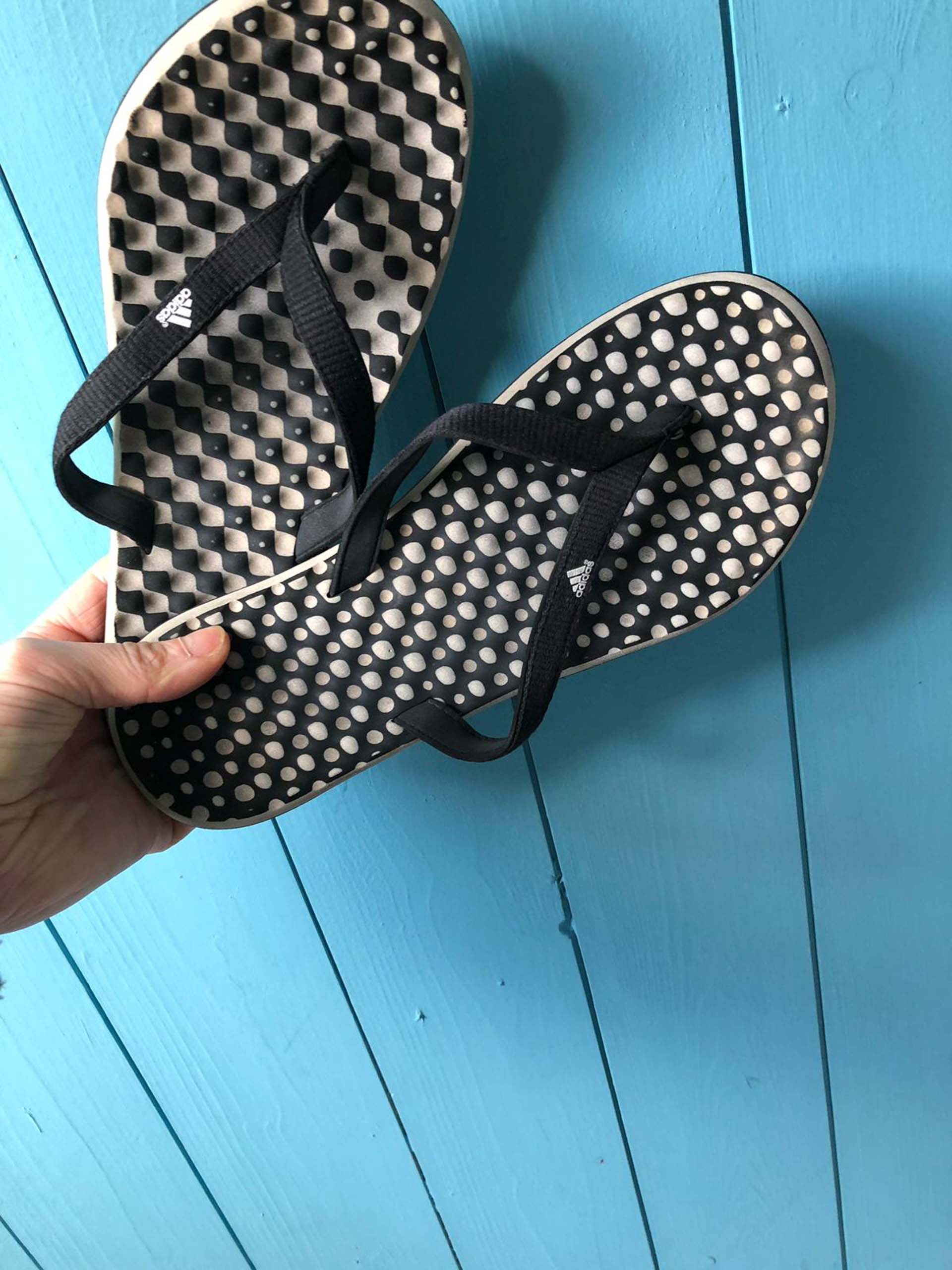 When I'm packing I always start with flip flops and a down jacket. It sounds weird because they're very contrasting items but they're always super useful. I get cold everywhere. My friends laugh at me for it. It'll be 30 degrees out but I can't seem to leave the house without a jacket. Flip flops are just good to have. I always find a use for them, whether it's hot or cold.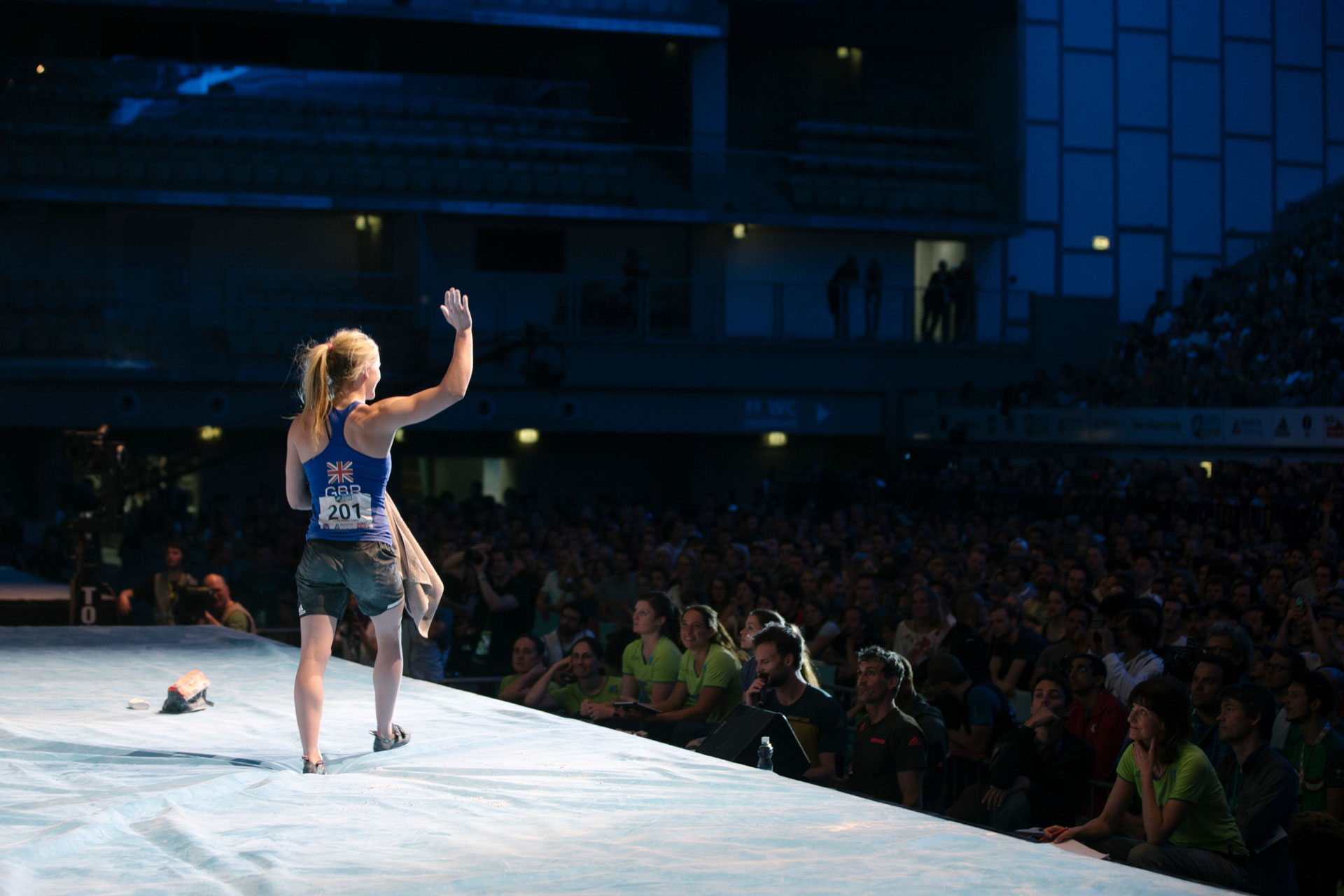 I always take my shoes and chalk bag and my Team GB kit in my hand luggage too. I had lost luggage in China once and it didn't get to me before the next competition I had, which was in France, so I did two World Cups with just my hand language - though it did mean we got to go on a shopping spree in Paris.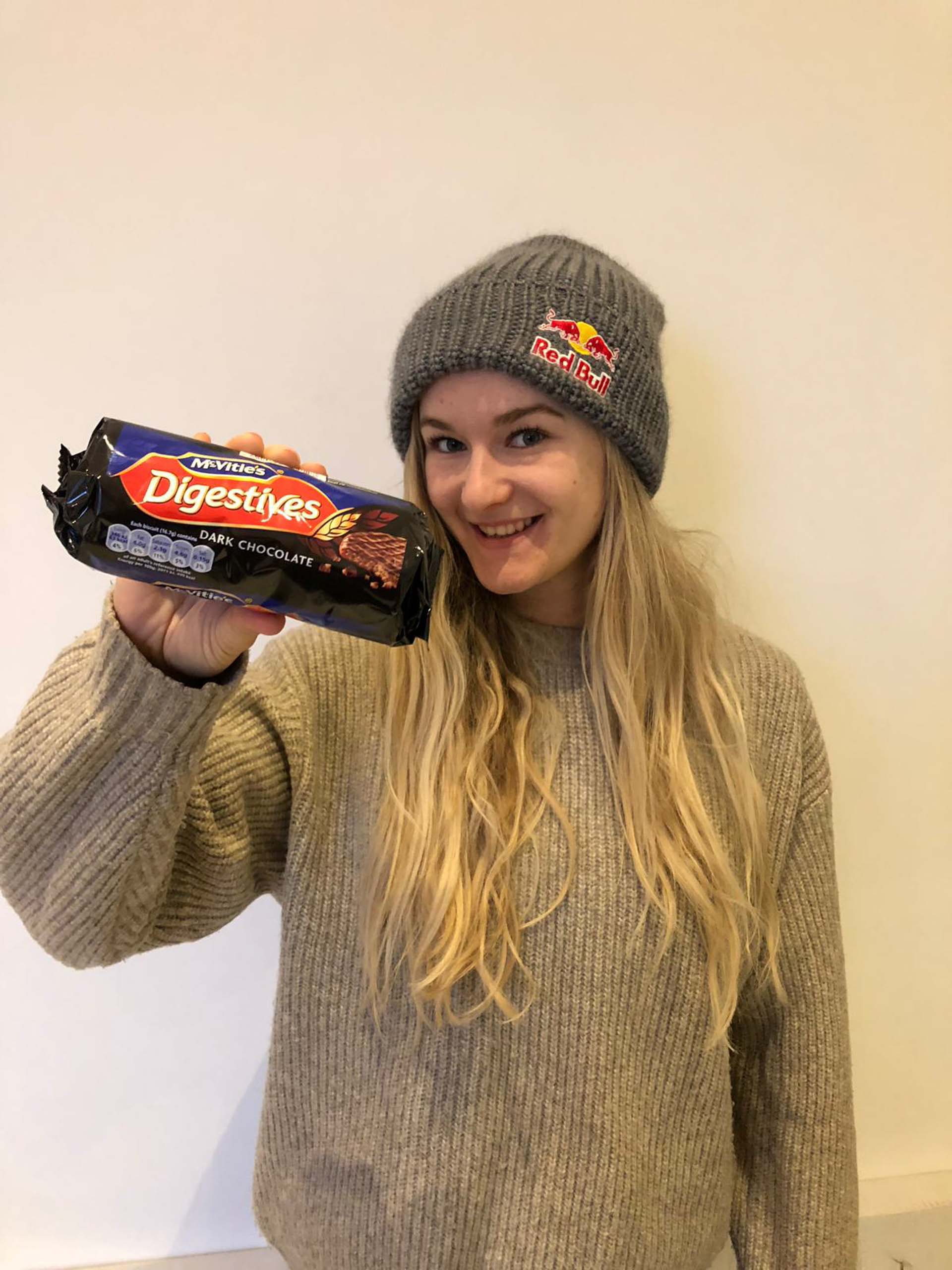 I always have snacks on me. Especially if I'm travelling to countries where I don't know if I can get stuff - Asia specifically. I'm the person people come to when they're hungry. Food makes people happy. I get panicky when I don't have snacks. I tend to have fruit bars, dry roasted peanuts and then McVities biscuits, specifically the Dark Chocolate digestives. I really like them. That's not even a plug because they don't sponsor me... but they should!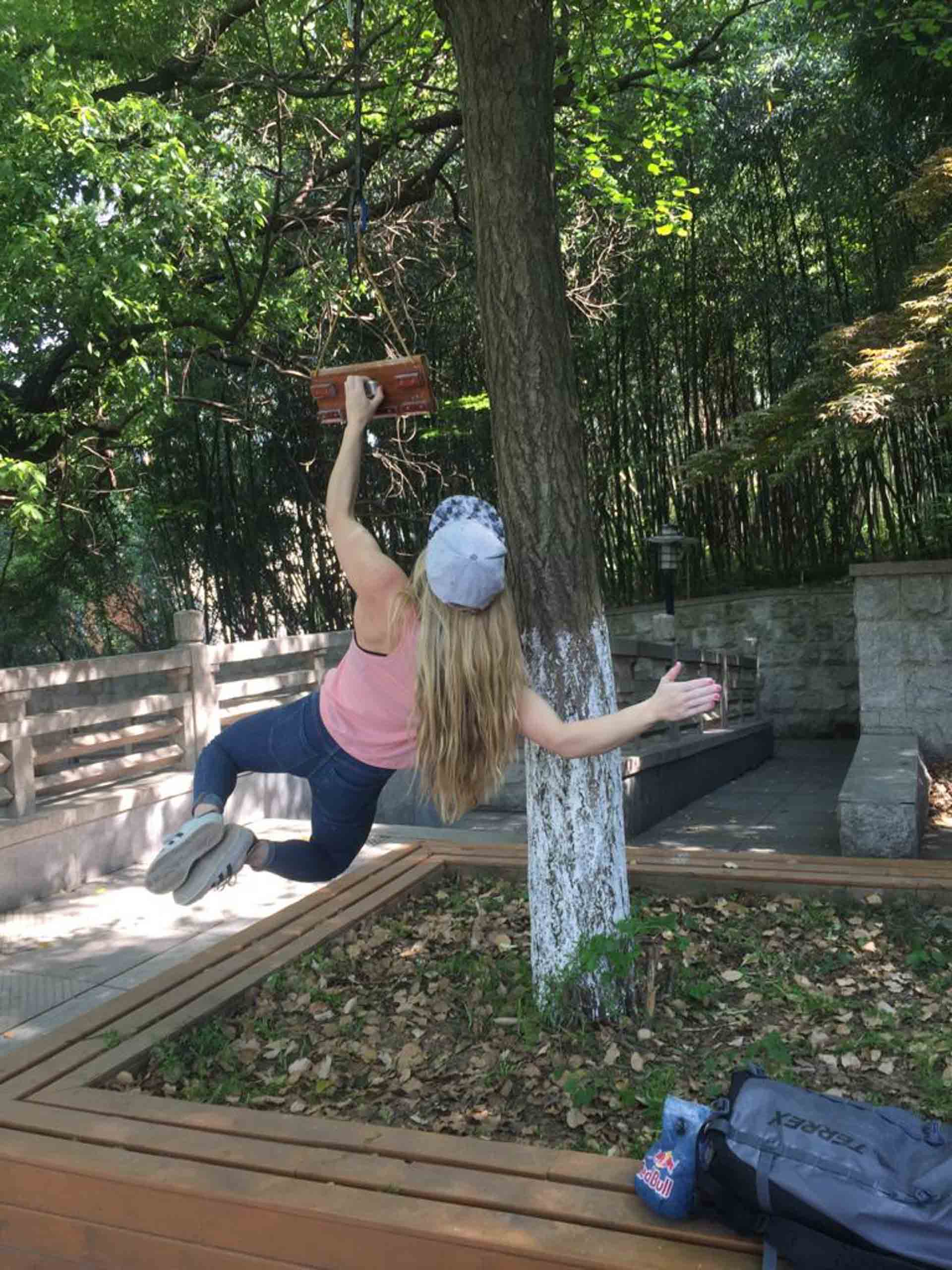 I take my fingerboard everywhere I go, which is an item that I use for finger strength training that my other half made for me, so it has some sentimental value as well. He runs a company called Beastmaker that make training stuff for climbing and that's what I train on at home but it's not convenient to travel with. I like to do little workouts in the hotel gym or my room if I can find somewhere to hang the fingerboard. My one is special. It's made with purple heart wood which is my favourite wood and it's really pretty. Nobody else has got one like it. The day before the World Cup I'll do a session in the hotel or at a local kids park. Imagine. I'm such a weirdo. In in the middle of China, turning up at a little kids park with a piece of wood to train! That's what I do.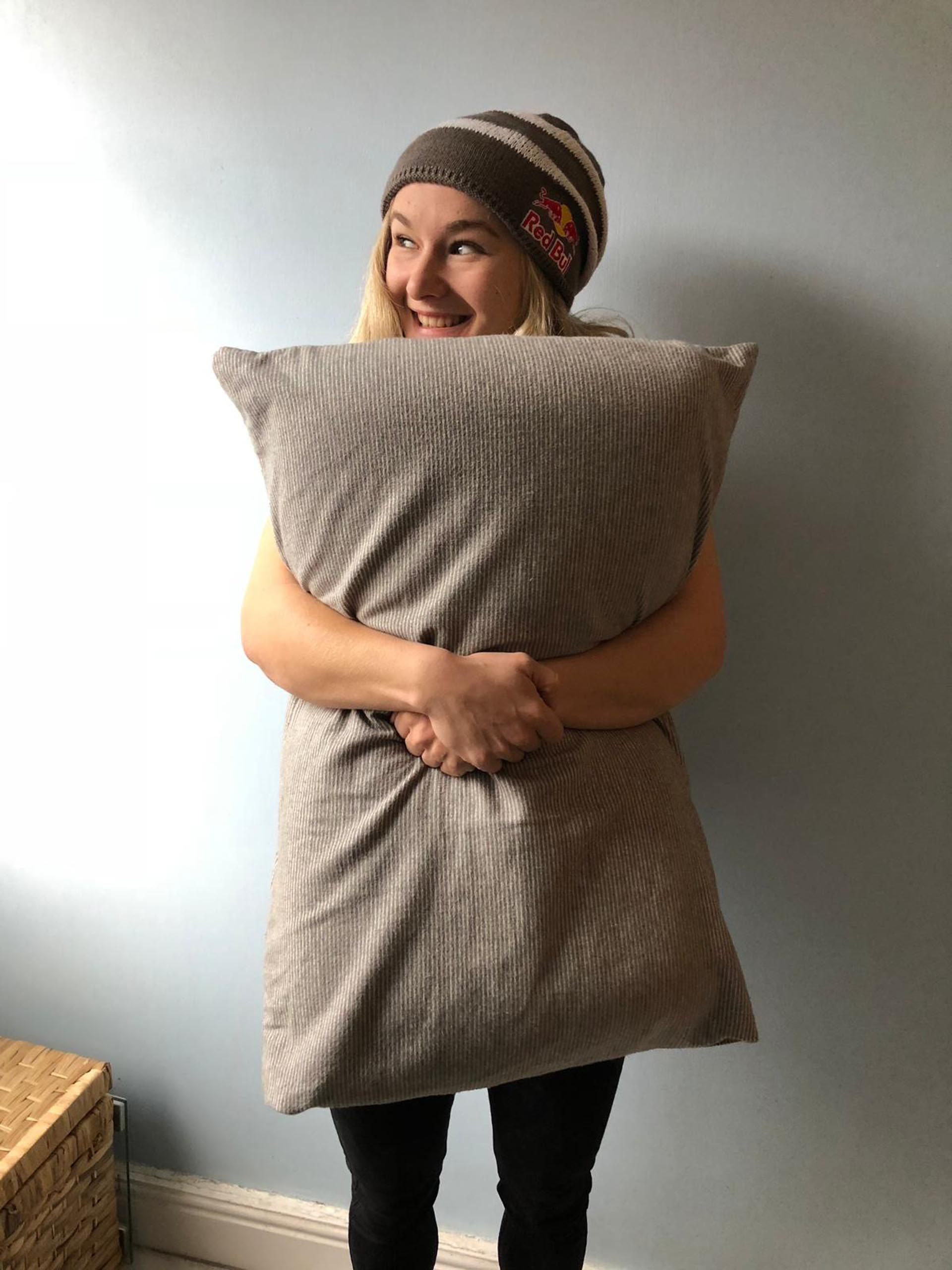 I actually take my pillow away with me too. Literally the pillow from my bed. It goes everywhere with me. I hate how, mainly in Europe, you get these massive pillows that are really rubbish. I don't know how European people do it. German pillows? I'm not into it. I like my pillow. It goes packed in my suitcase which is really scary because I'd be so sad if I lost it. It'd be a sticky disaster if they clashed with the Red Bull but thankfully that's never happened. Sleep is a massive thing for me. I think people don't prioritise sleep enough.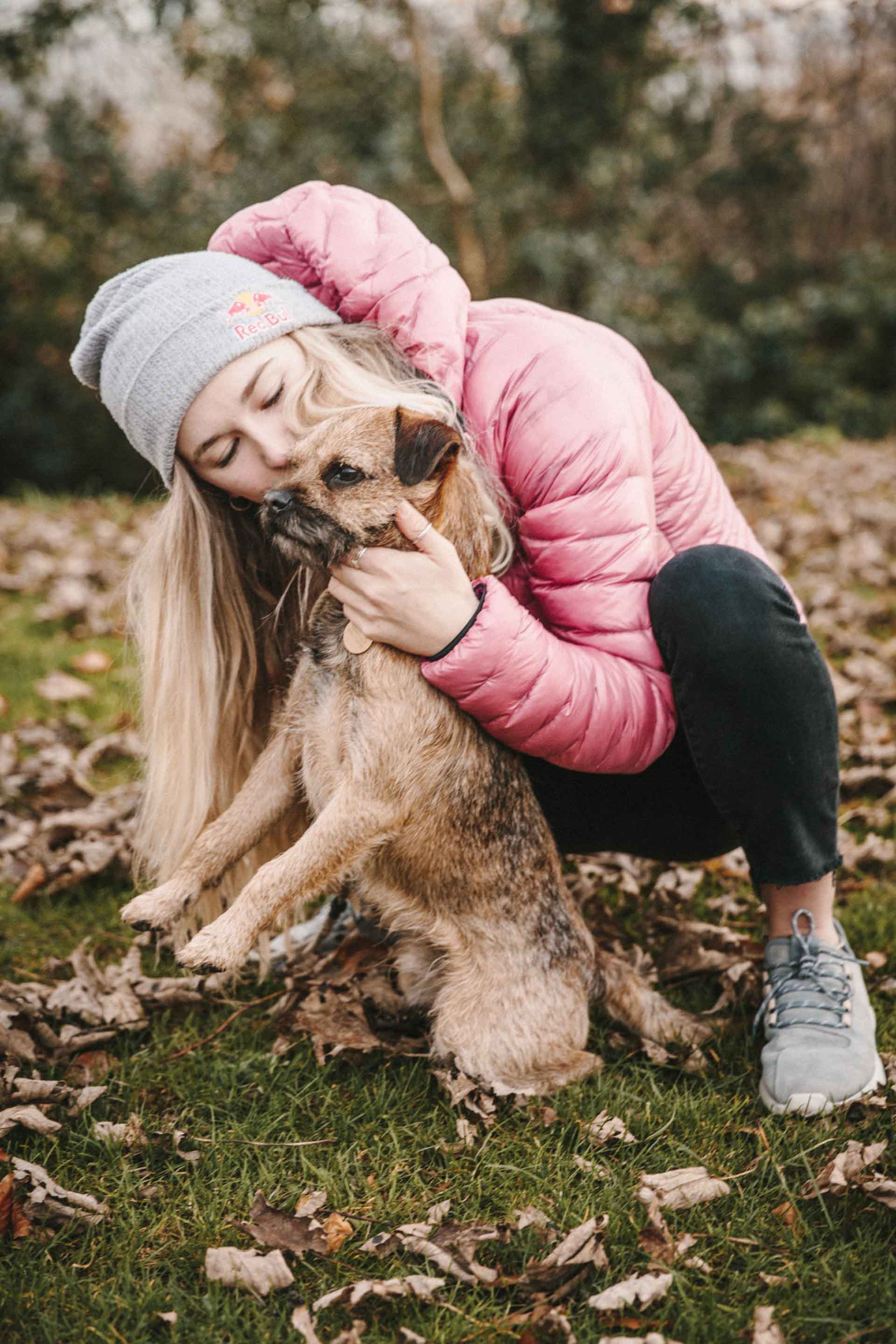 If I could bring something everywhere that I'm not always able to, it would definitely be my dog Arthur. He's a border terrier. He comes everywhere he can. He loves staying in hotels. He thinks it's an adventure. He came to Fontainebleau with us and loved it, and loved the forests, though he got into a fight with a boar. The boar wandered off, so I guess he won.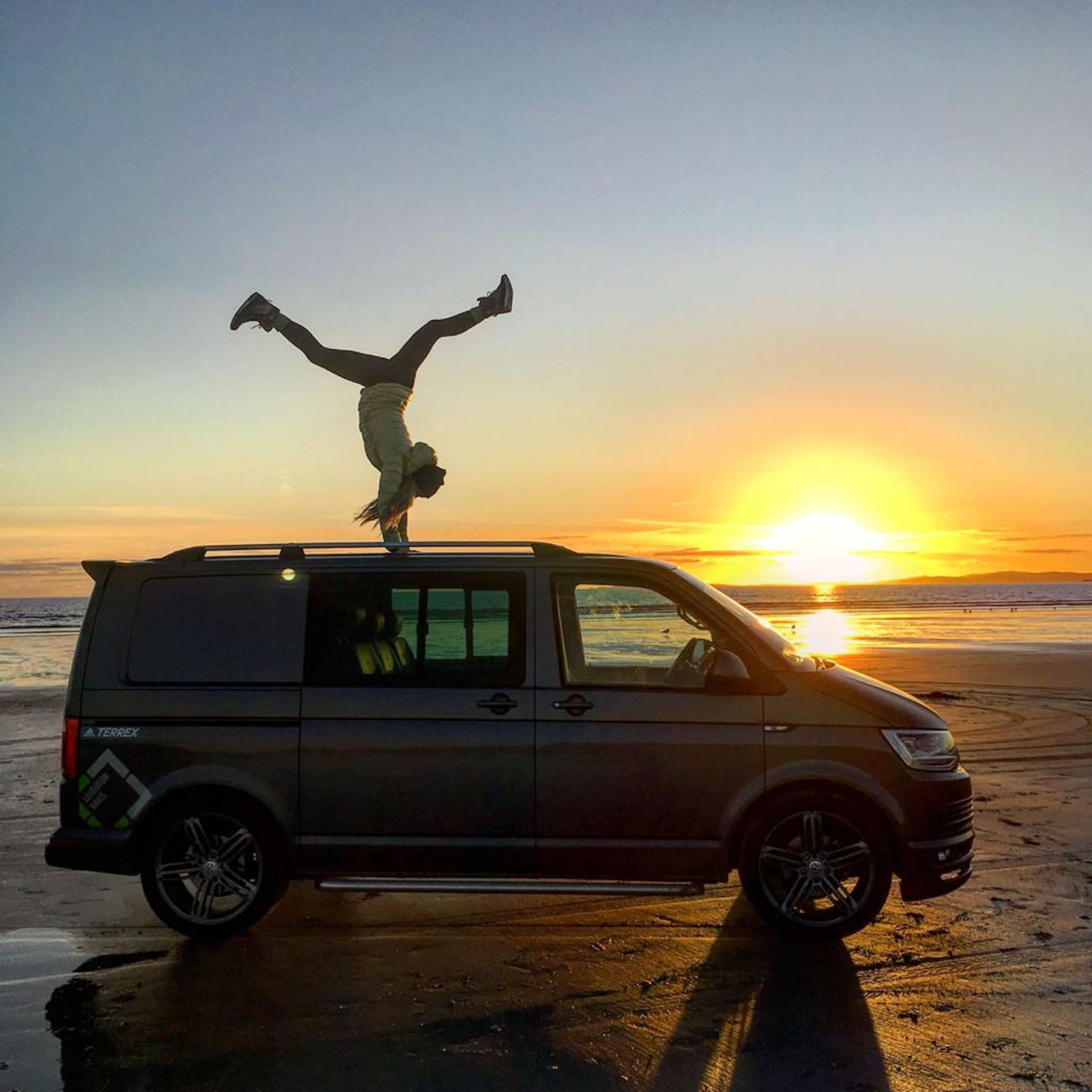 I think my dog and my van. If I could take my van I could take my dog. We go for long weekends in the van, and it's really nice when I come home after travelling a lot to be able to go away for bits at a time and take a piece of home with me, like my bed and my kitchen.
I still love coming home. I feel really lucky to have somewhere that I miss and people that I miss. To have something to miss is a really fortunate position to be in. But I love leaving too!
You can keep up with Shauna on her Instagram here. Special thanks to Shauna's sponsor, Adidas Terrex.
Stuart Kenny is a freelance writer based in Edinburgh. Keep up with him on Twitter.